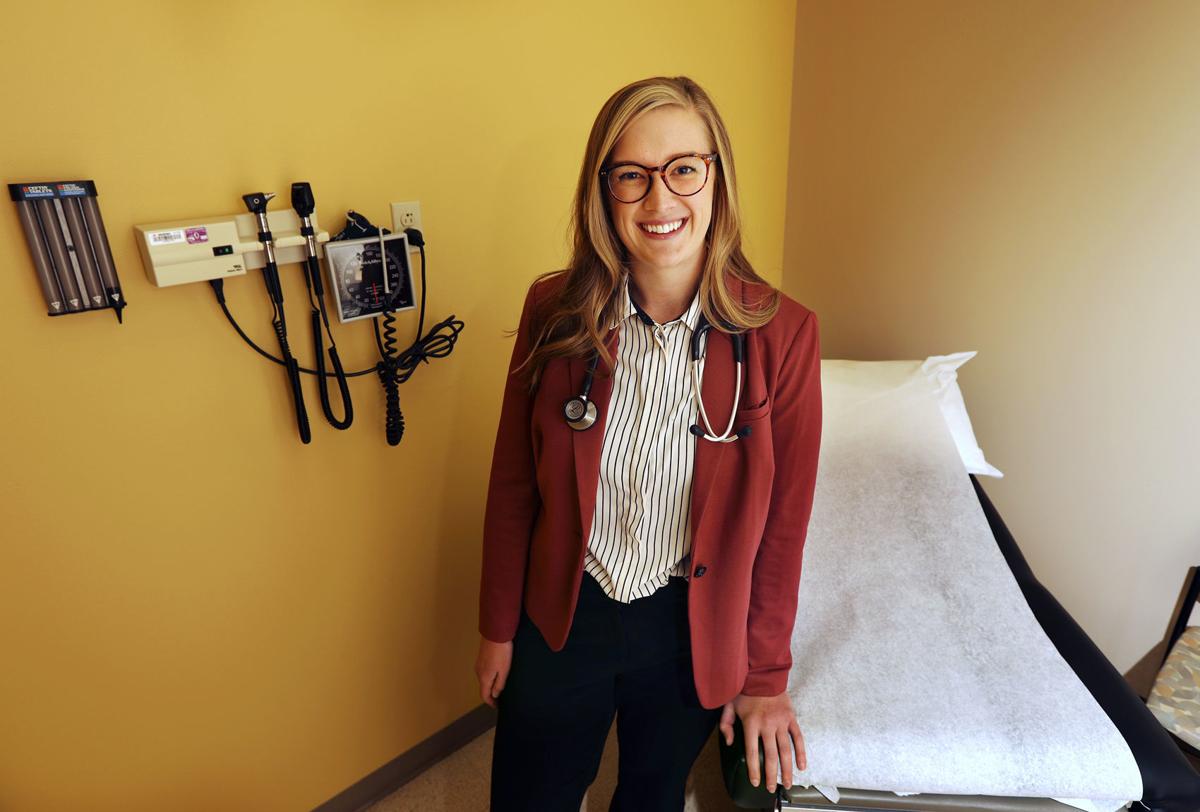 Occupation: I am a physician assistant (PA) in family practice with the SCL Health Medical Group, previously known as Rocky Mountain Clinic. I love my job! I am fortunate to treat patients of all ages and truly enjoy developing professional relationships with individuals and families. I am privileged to be helping people manage their health. I view each patient visit as an opportunity to build a relationship that helps them make informed decisions and take ownership of their health.
I am an Oredigger! I graduated from Montana Tech with a degree in cellular and molecular biology. I then attended A.T. Still University in Mesa, Arizona for PA school and returned home to work in Butte. I am born and raised in Butte and love this town and the people in it. I am so happy to be home to help the community that has always supported me.
I get great joy working in the Montana Tech student walk-in clinic. I can relate to what the college students are experiencing because college was in my recent past. I am passionate about Montana Tech, and the education they have provided me was critical for my preparation of PA school. Montana Tech has shown me how to succeed in my career and life.
I am fortunate and grateful to have Dr. Katie McGree, my supervising physician, overseeing my medical practice. One of the big reasons I chose SCL Healthcare was that I get the opportunity to work with Katie. Dedicated, caring professionals are everywhere at SCL Healthcare and they make me feel at home. I couldn't ask for better medical providers, nurses, medical assistants, and administrators to be surrounded by. As I have only been practicing for one year, this team has been instrumental in my transition from student to PA. I am also very fortunate that Butte has amazing medical specialists to assist with patient's needs in our community.
Community and volunteer activities: I help out on the sidelines at Montana Tech games as a volunteer medical staffer helping the trainer evaluate players when injuries occur. Also, I volunteer doing required physicals for high school athletes and for Montana Tech athletes.
What  do you like best about living, working and volunteering in southwest Montana?
Given its rich history and colorful people, I love living in Butte. The young professional group continues to grow and it's so easy to be involved with this contagious community. Butte's location, nestled in the Rocky Mountains, boasting clear blue skies, fresh air, and open country allows me to enjoy many outdoor activities, only minutes away. I enjoy hiking, trail running, fly fishing, playing cribbage, and being so close to my family and friends. I look forward to continuing to serve and enjoy Butte.
Be the first to know
Get local news delivered to your inbox!