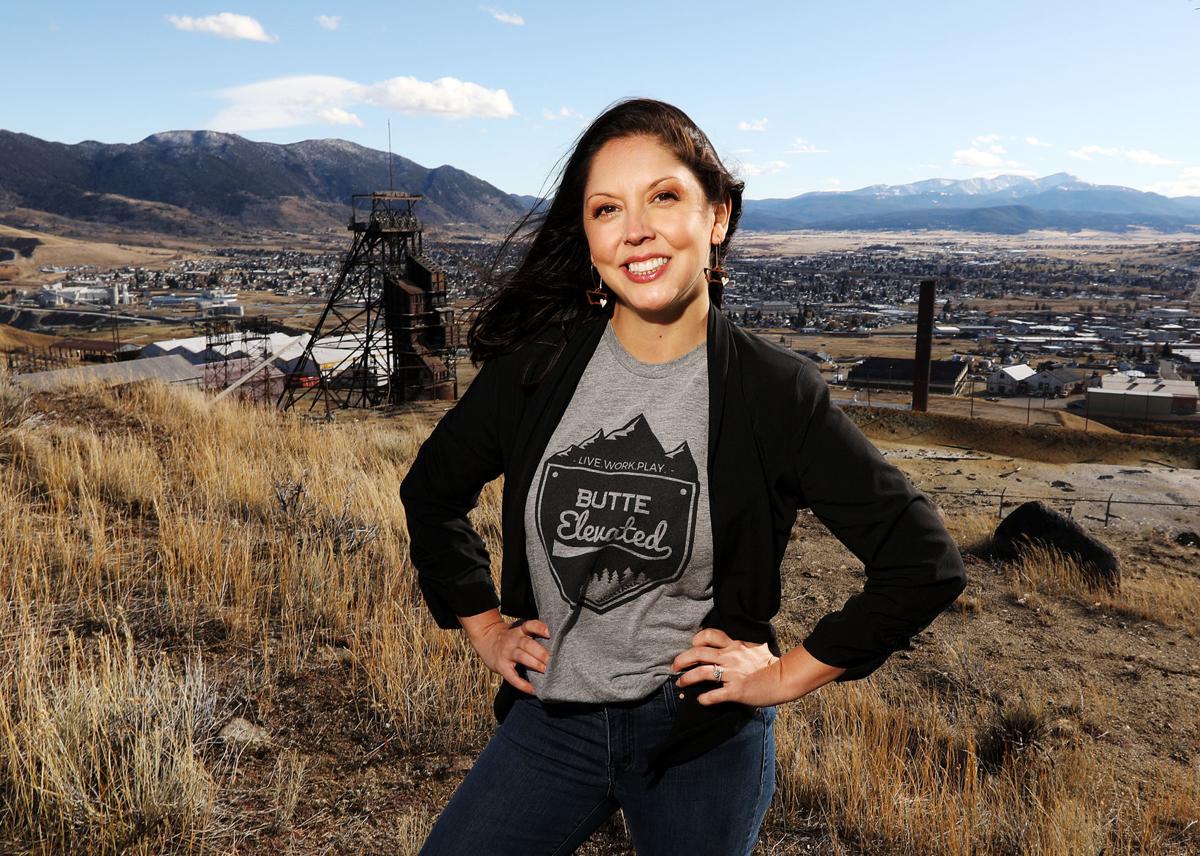 Occupation: A Montana native, I graduated from the University of Montana with a bachelor's degree in international business, and I have a background in sales, marketing, event planning, economic development and non-profit organizations. My passion is deeply rooted in the collaboration within Montana and its communities. I am a board member for the Montana Ambassadors, which acts as official ambassadors of Montana and represents the office of the governor and the Department of Commerce. I am also the founder/curator of TEDxWhitefish, co-founder and president the Butte Young Professionals, and board member for the Butte CVB. I have been featured on the cover of 406 Woman's Business Issue and in the Washington Post. I am currently the marketing director for Butte Local Development Corp., an economic development organization that works to attract, recruit and retain businesses, workforce and resources to Butte-Silver Bow. The BLDC is in a joint venture with Headwaters RC&D and also shares in my marketing efforts across the seven-county Headwaters Region. The BLDC works together with Butte-Silver Bow County, TIFID, CVB, and Butte Chamber with the Butte Economic Development team on projects and campaigns such as the Butte.Elevated. campaign, Fly Butte Initiative, Economic Development Week, Innovate Montana Symposium, Butte Opportunity Zone Website & Prospectus, and other site proposals and resources for businesses and projects to locate in Butte-Silver Bow.
Community and volunteer activities: My community and volunteer activities include Butte Young Professionals (co-founder/president); Montana Ambassadors (board member); Butte Exchange Club; Burros Club (board member); Butte CVB (board member).
What do you like best about living, working and volunteering in southwest Montana?
I think the best thing about living, working and volunteering in southwest Montana is the high-level of engagement and richness of the people with whom you get the opportunity to link-arms and collaborate with. I've been extremely lucky to work with some incredibly talented organizations and people who have shared invaluable opportunities to learn and mentorships that will change my life and family's lives. In turn, I've found that the community has been receptive to listening to new ideas and it has been incredibly fun to help bring new ideas, concepts, and events to fruition with their support. Butte has welcomed me to its extended family and I feel it is an incredible honor to be a part of it and to help share its next story...and its next chapters are so so exciting. Who wouldn't want to be a part of that?
What else should people know about you?
I accredit much of my success or inspiration from those who are above 40, and who have hopefully had many awards recognizing them. Their wisdom, leadership, and support have been crucial to my life professionally and personally. I accredit much of my motivation from those who are under 40 who stand side-by-side with brilliant ideas and energy and the drive to see goals through to the end. Their friendship, brain-storming, and enthusiasm is what helps get me out of bed on the long days and help flame my crazy ideas into fruition. I accredit my determination for those who are much younger than 40 and for the next 40 generations after that will live in our city, county, state, country, and world. Their future is what we all should care to see as a prosperous and healthy one, and I hope we will make our small piece of it a higher quality than how we found it.
Be the first to know
Get local news delivered to your inbox!