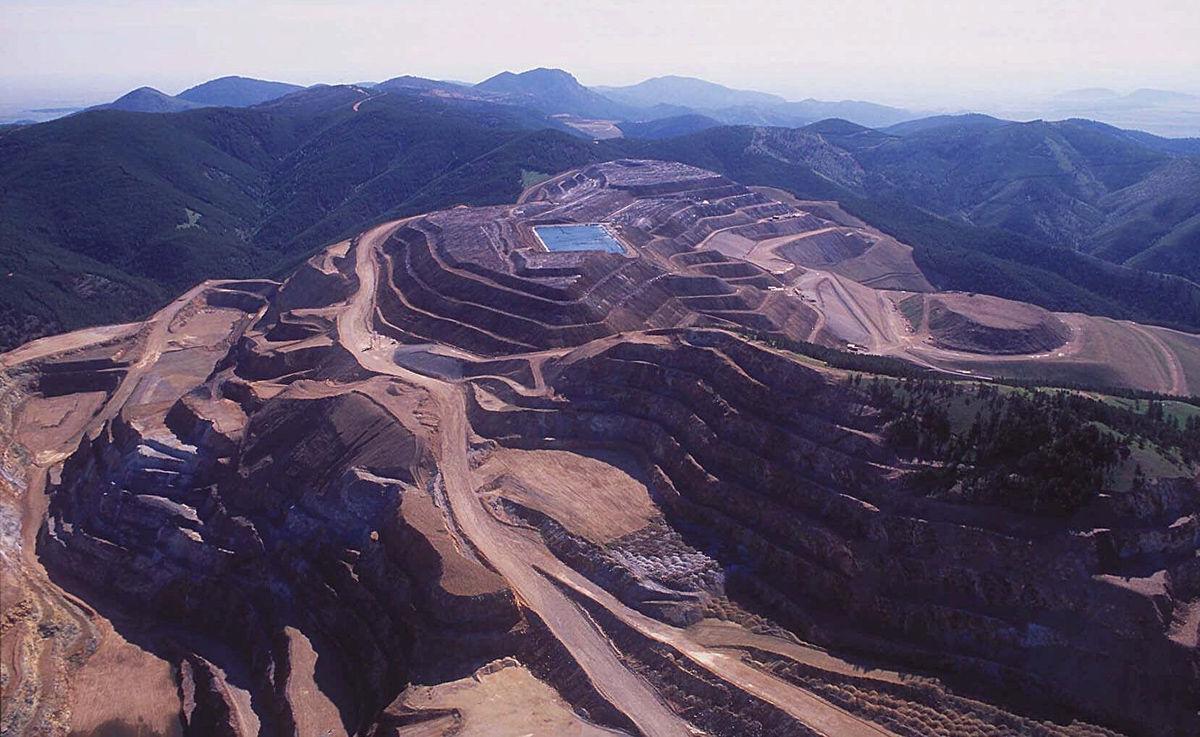 As is often pointed out, elections have consequences, and the environmental consequences of Gov. Greg Gianforte's election are becoming all too clear.
The recent deemphasis of science in Fish, Wildlife and Parks decision-making and the governor's withdrawal from the U.S. Climate Alliance are concerning enough.
But the decision to drop "bad actor" enforcement action against former Pegasus Gold Corp. executive Phillips Baker is an outrage.
To be clear: We like mining.
It is indisputably essential to modern life, now more than ever when you consider green energy essentials like electric cars, solar panels and wind turbines. This is being written from atop the Richest Hill on Earth, where there's more copper remaining than has been mined over the past 120 years. Weaning ourselves from fossil fuels means more and more demand for copper and other metals. We are entering what amounts to a new electrification of America, and just as the first depended on Butte's copper, this phase depends on metals and minerals that must be mined. But the mining must be done responsibly.
What Pegasus did — with Zortman, with Beal Mountain, with Basin Creek — was the antithesis of responsible mining. The company left enormous environmental damage behind from cyanide heap-leach operations that both federal and state governments must clean up. Last we checked, Montanans pay taxes to both.
The state has already paid out more than $50 million in costs. Zortman alone has cost state and federal agencies combined more than $70 million to date.
Over 17 years of mining there, Pegasus extracted more than 2.5 million ounces of gold.
Butte's own Judy Martz signed the 2001 Montana Metals Mine Reclamation Act, containing the "bad actor" provision, which requires mining companies and their executives to complete past cleanup operations or reimburse the state for cleanup costs before they can get permits for new mines.
The twist in this case is that Baker is now CEO of Hecla Mining Co., which is seeking permits for two mines on the edge of the Cabinet Wilderness near Noxon.
We have nothing against those projects. Hecla itself has a good record — but the company knew both the bad actor law and the contents of Baker's resume when Baker was chosen as its leader.
Obviously, the state DEQ made the decision to apply the "bad actor" law to Baker, and therefore to Hecla, when Gov. Steve Bullock was in charge.
And in May of this year, District Judge Mike Menahan rejected Baker's attempt to evade the law, ruling that the bad actor law did indeed apply to Baker and Hecla.
"Baker has purposely availed himself of the privilege of mining in Montana, and in doing so has accepted the jurisdiction of Montana courts with respect to that mining activity," Menahan wrote in the ruling.
Despite winning that ruling, it's clear the state of Montana, under Gianforte, had no appetite to bar Baker under the law.
Preeminent Montana constitutional lawyer Jim Goetz had been asked to handle the case against Baker by the Bullock administration. He agreed to do so — pro bono — and put in years of work.
After he prevailed before Menahan, the state informed Goetz that it no longer needed his services. "Were my rates too high?" he asked wryly.
A month later, the state simply walked away from the enforcement of the law.
DEQ attorney Sarah Clerget told the court that Gianforte's election and the appointment of new DEQ Director Chris Dorrington prompted "a very careful look at the entire record of this case." On the campaign trail, Gianforte had been sharply critical of the time DEQ had spent in considering Hecla's mining applications.
Dorrington insisted Wednesday that his agency had the ability to pursue out-of-state bad actors, but said the law should not be applied to Baker.
"We have to make tough decisions in order to make the best use of state resources," Dorrington said in the press release. "I am committed to pursuing other avenues, including legislation. Changing the law is the best way to ensure it is clearer and easier to go after bad actors in the future."
We are hard-pressed to think of a case that fits the intent of the bad-actor law more precisely than this one. Ironically, it was the Pegasus bankruptcy that directly led to the law Martz signed. Pegasus made millions and left taxpayers holding the bag for millions. Water will have to be pumped from the Zortman site in perpetuity.
Dorrington's attempt to justify backing away from enforcement by saying the law ought to be changed is a complete cop-out. We can only imagine what the Legislature would do with this law, with the aid and concurrence of the Gianforte administration.
This decision is a slap in the face for every Montana taxpayer and for anyone, inside or outside of our state's government, who believes in environmental regulation.