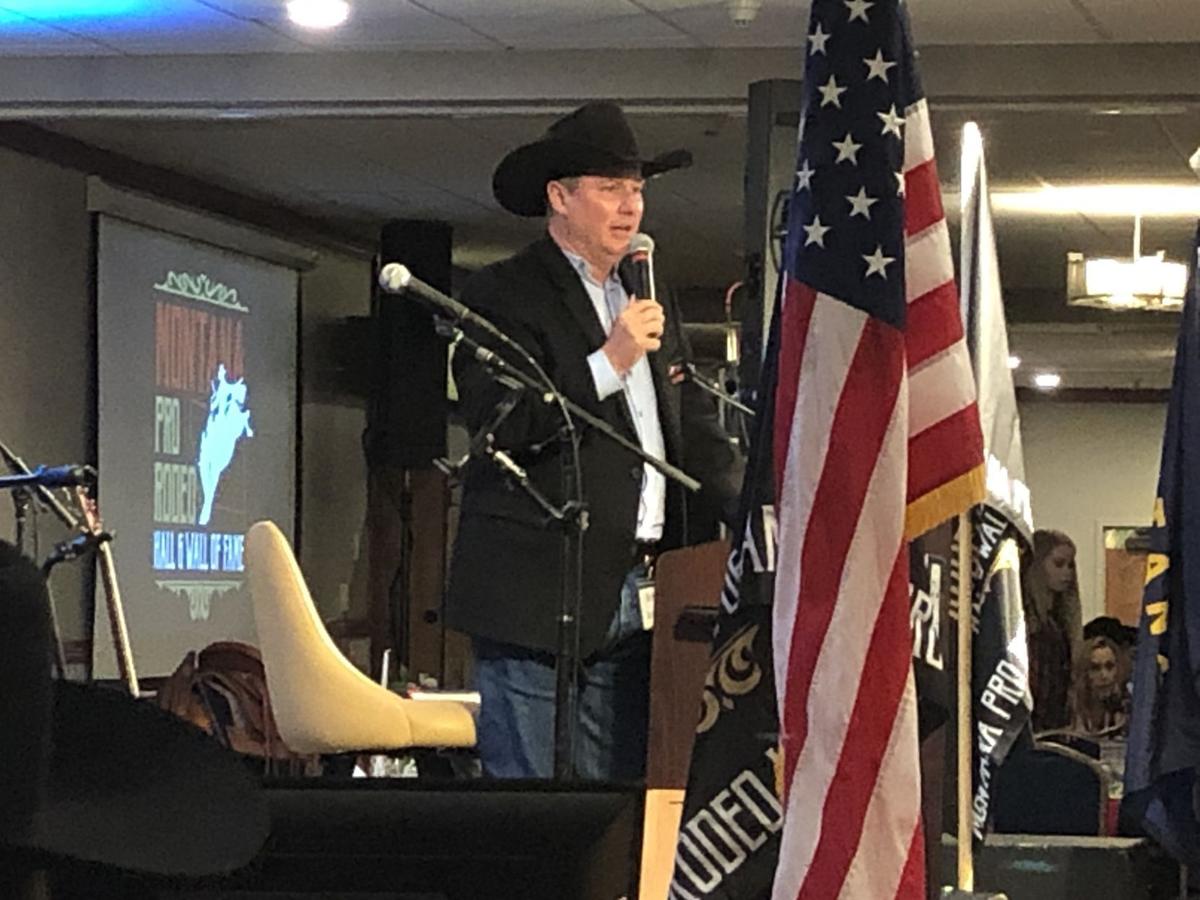 BILLINGS — Memorable and exciting moments were the theme Saturday night at the Billings Hotel and Convention Center.
And while the awards presentations were a highlight of the night, a big announcement came early in the evening.
Brent Jordan, the president of the MPRHWF, told those in attendance there would be a "physical hall of fame in Whitehall," saying this "would be the future of the Montana Pro Rodeo Hall and Wall of Fame."
The hall of fame will be a part of the Western Legacy Center, with the MPRHWF teaming with the Jefferson Local Development Corporation, said Jay Linderman.
It was announced at the banquet that Linderman, the MPRHWF vice president, would serve as the managing director of what he tabbed as the Montana Western Legacy Center, home of the Montana Pro Rodeo Hall of Fame.
Linderman credited Jefferson County officials and county commissioners. He said this has been a "dream" of Jefferson County commission chair Leonard Wortman.
"We're going to make it happen," said Linderman.
In addition to honoring Montana rodeo greats, the Western Legacy Center will feature Native American displays, mining displays and pioneer displays. Montana's ranching legacy will also be acknowledged.
"We'll keep on adding to it and maintaining it," said Linderman. "The wall will not suffer."
Linderman said the home of the Montana Western Legacy Center will be a 10,000 square feet building "right on I-90 in Whitehall ... access is really good."
"I'm starting work on Monday," Linderman, of Cody, Wyoming, said. "We'll have it up and running by Memorial Day this coming summer."
While there is already a building in place, some remodeling and other work needs to be done.
"We have to change the façade on the front, do some landscaping and put in some displays," Linderman said.
While the plan is to be open by Memorial Day, Linderman said the Montana Western Legacy Center will be a work in progress.
"My guess is it will take five years to get as big as we want to be," he said.
The MPRHWF is proud to be a part of the Montana Western Legacy Center and excited for the possibilities the facility brings.
"It will change Montana rodeo forever. We have a home and a place to honor our legends," Linderman said.