BILLINGS — Before she was a college basketball sensation — long before she had 685,000 followers (and counting) on Instagram — Paige Bueckers had a desire to give back to the game that has given her so much.
These days, Bueckers can't escape fame and adulation. A dazzling freshman season at storied Connecticut has put her squarely on the map.
Bueckers is performing in the tradition of historically great UConn guards such as Breanna Stewart, Tiffany Hayes, Diana Taurasi and Sue Bird. Her mother, Amy Fuller of Billings, is amazed by her daughter's meteoric rise.
"This year has been something we did not predict," Fuller told The Billings Gazette and 406mtsports.com while on her way to catch a flight to San Antonio for UConn's next NCAA Tournament game, an anticipated Sweet 16 matchup with Iowa on Saturday.
"It kind of blew us all away. It's been quite a ride."
Prior to her collegiate breakthrough, Bueckers' skills on the court, coupled with a connection to Montana, gave her the opportunity to provide a basketball outlet to youth in the Billings area.
Bueckers grew up in Minnesota and carved out a standout basketball career as a guard at Hopkins High School in suburban Minneapolis, from where she graduated in 2020 before heading off to UConn.
Fuller, meanwhile, has made her home in Billings since 2008, where she now sells supplies, equipment and technology to those in the dental industry.
During Bueckers' sophomore and junior years of high school, she and her mom organized basketball clinics for boys and girls in Billings and the surrounding area. The first was held in 2018 at Alterowitz Gymnasium on the campus of Montana State Billings. The second was conducted the following year at Granite Fitness.
The not-for-profit clinics — branded as "Buckets with Bueckers" — raised money via donations for organizations like the St. Vincent Healthcare Foundation, Yellowstone Boys and Girls Ranch and the local chapter of Big Brothers and Big Sisters.
Fuller said about 60 or 70 kids signed up for each of the free clinics, and added that Bueckers "was in her element" while imparting her basketball wisdom to those that attended.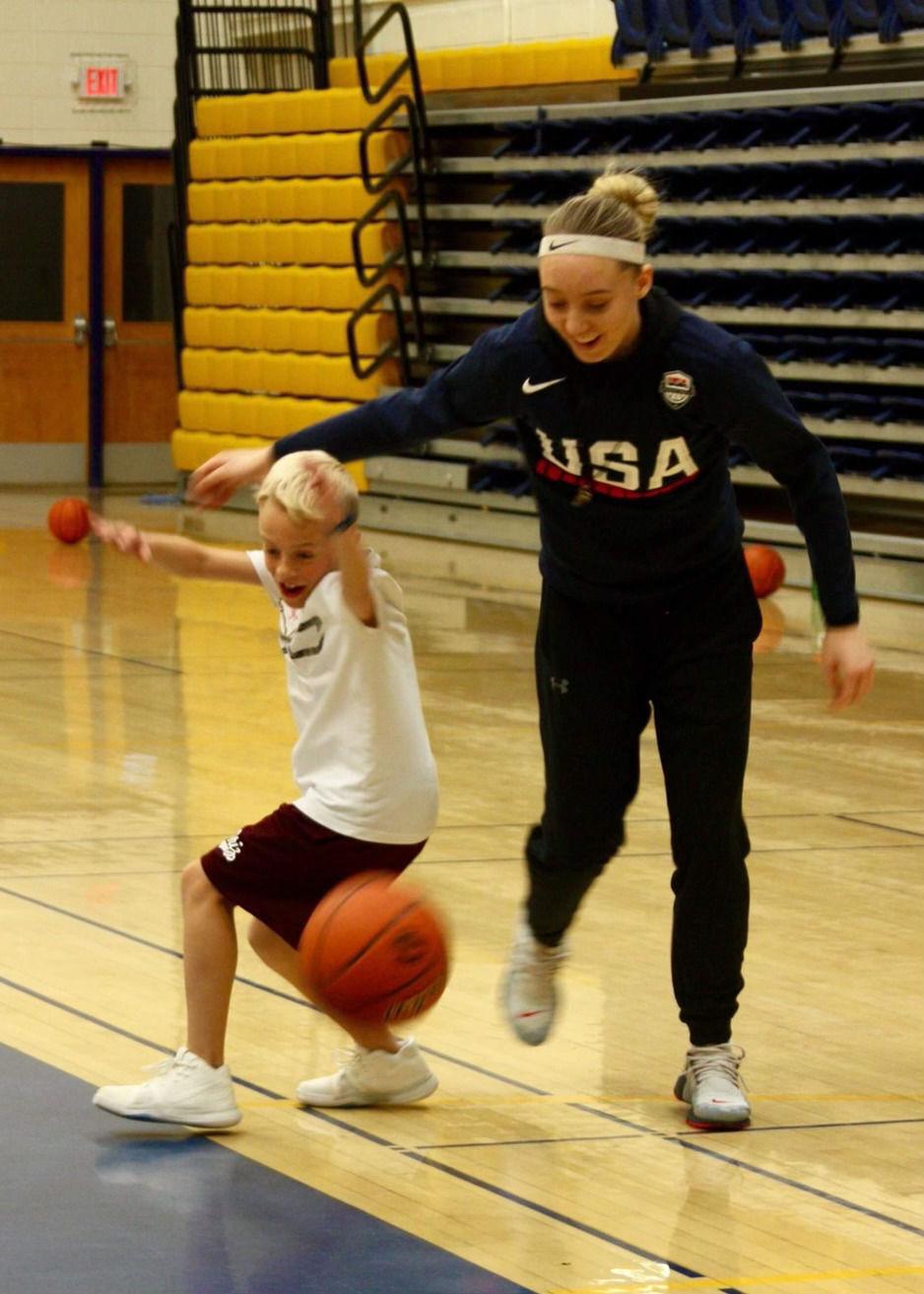 "It was kind of an idea that we both came up with. We were looking for something she could do to kind of give back to the sport," Fuller said. "She was starting to get a lot of attention from younger athletes, and we came up with this idea of doing some basketball camps.
"It started with a little conversation and it snowballed. We wanted to make it to where people could donate. We covered our expenses, got volunteers, had a couple sponsors, and we were able to raise some money for local organizations. It was just a really fun experience."
Growing up, Bueckers won four gold medals while representing Team USA at various tournaments. She was named the 2019 USA Basketball female athlete of the year. At Hopkins High, Bueckers became the No. 1-ranked recruit in the country, and chose to play for UConn and legendary coach Geno Auriemma over countless other big-time offers.
In her first season with the Huskies, Bueckers has been named a first-team All-American by the Associated Press, and was honored as both the player of the year and freshman of the year in the Big East. She is currently averaging 19.9 points, 4.7 rebounds and 5.8 assists (a Connecticut freshman record).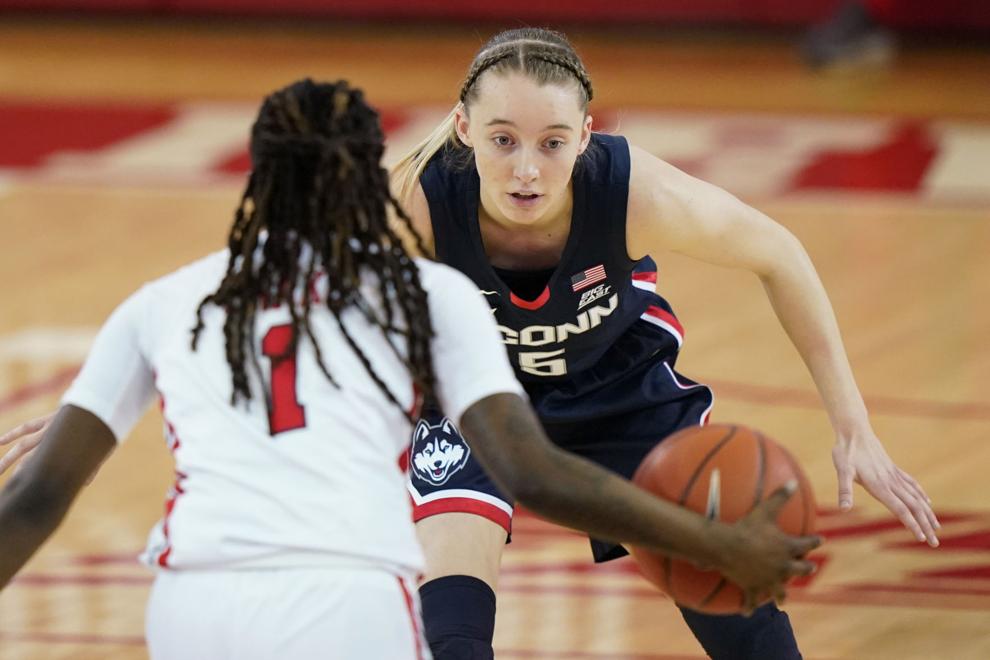 UConn's Sweet 16 matchup with Iowa pits Bueckers against fellow freshman star, USA Basketball cohort and friend Caitlin Clark. The Huskies are chasing their 12th title.
Due to an already saturated schedule, Bueckers was not available for an interview this week. Fuller said that once things settle down after the season that another basketball clinic in Billings could be in the offing. That's their hope, at least.
"When you're blessed with talent like she is," Fuller said, "she realizes how important it is to give back and influence the community and be a role model for kids.
"It's something of course we would like to continue. Being in season and focusing on winning a national championship is taking a lot of her time now, and to be honest I don't know what her summer is going to look like. If she gets a break and she's able to come back home, we'd love to do it. Absolutely."