BUTTE — Pounding hail on the roof of the Maroon Activities Center could not put a damper on the 4th annual Burgman-Boyle Alumni Classic, which saw Team Boyle (Butte Central) take down Team Burgman (Butte High) 82-71 to even the series to 2-2 all-time.
The game serves multiple purposes, primarily as a way to contribute to the Burgman/Boyle Memorial Fund, which was created in honor of Casey Boyle and Kyle Burgman, who tragically lost their lives in a 2015 car crash.
For Matt Boyle, an older brother of Casey and 4-time competitor of the match, the game is a form of closure, but it's also more than that: it's about continuing the respect and competitive spirit that Casey and Kyle brought to their families and schools as athletes.
"Kyle and Casey used to always play each other in cribbage and basketball," Boyle said. "The Boyles and Burgmans have always been competitive families. I know, just in our household alone, between me and my brothers, it's always a competition to see who even gets to hold the TV remote."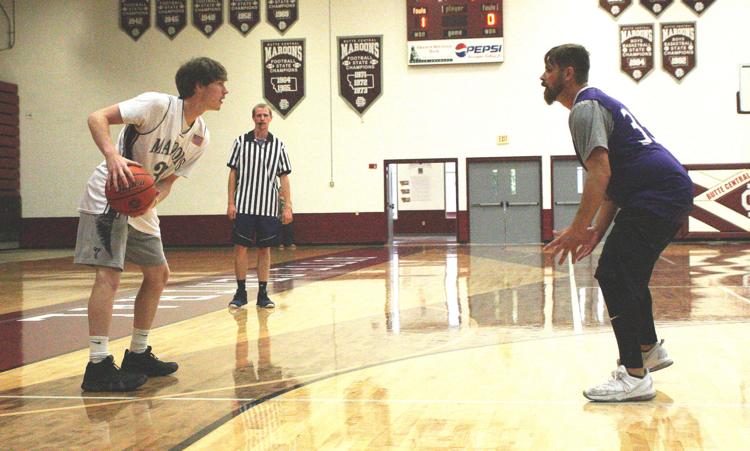 The origin of the fund, which takes donations as well as ticket sales from the exhibition, is one of loss and remembrance. Its impact, however, is immense: every year, the fund provides several scholarships for several young people in the Butte community, including recent Central graduate Cade Holter.
"Knowing what this game is about, knowing that Casey and Kyle we're great guys, getting this scholarship means a lot to me," Holter said. "I have been around the Boyles since I was a little kid. What they've given to me, I have to give back to them, and I'm going to put that scholarship to good use and work hard."
Register for more free articles.
Stay logged in to skip the surveys.
Holter, who signed with Montana Tech men's basketball last April, was the key player for the Butte Central alumni, especially in the second half.
Team Boyle took the lead in the opening minute and held on for the entirety of the game, although the Butte High alumni certainly kept it competitive throughout the contest, trailing just 56-51 heading into the fourth quarter. However, Holter found heat in the second half, tallying 13 points to ensure Team Boyle claimed victory.
Years passing by have not slowed down the game by any means. The 2019 edition featured the highest scoring total in series history, with Team Burgman player and Butte High boy's basketball assistant coach Chad Jonart noted after the game.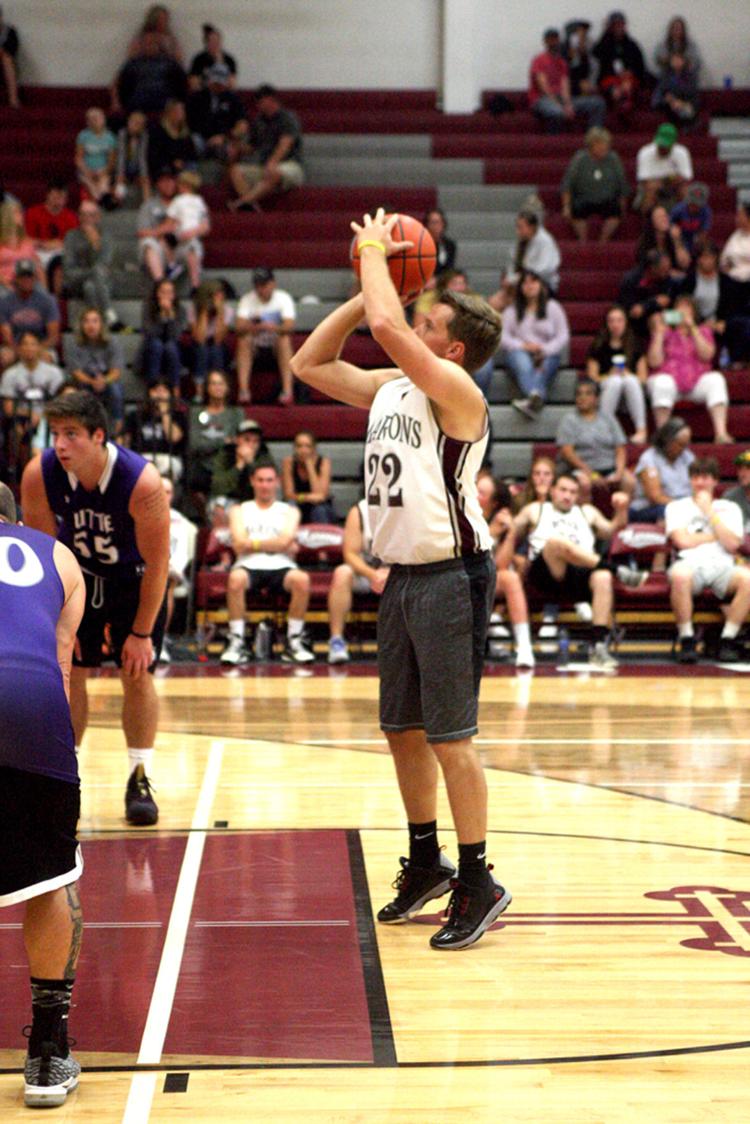 "I still enjoy coming out and playing, but it's about time for the next generation to start," Jonart said. "It's 2-2 now, and we're on a little bit of a losing streak, so we've got to recruit some younger guys and get back into business next year."
Team Boyle and Team Burgman find themselves equal after 4 years, but lifting up the memory of Casey and Kyle is the true victory, which both sides achieve by providing opportunities for young students and bringing the two schools' communities together.
"It's awesome to see the support come out every year," Boyle said. "Especially with other events going on, like weddings and the An Rí Rá festival. It's great to see that people want to come out and donate, the money is going to a good cause, and that's our goal: making sure the money goes to a good place and helps kids get through school."