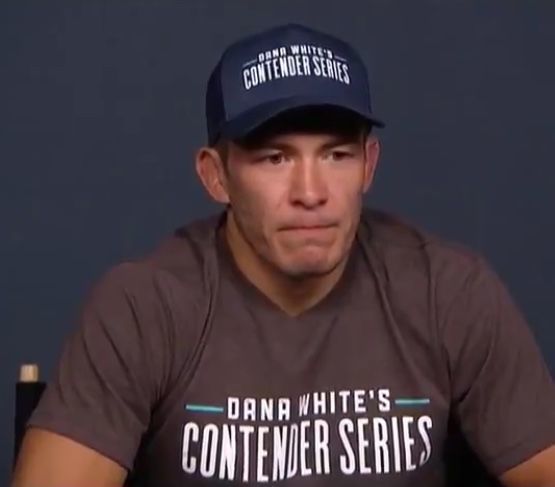 BILLINGS — All Ultimate Fighting Championship events, including the next scheduled fight for Poplar native Hunter Azure, have been postponed indefinitely, according to ESPN.
The second fight of Azure's UFC career was scheduled for Saturday, April 18, but UFC president Dana White announced the suspension of that event Thursday due to the coronavirus pandemic.
"We got a call from the highest level you can go at Disney, and the highest level at ESPN ... and the powers that be there asked me to stand down and not do this event on Saturday," White told ESPN.
Azure was scheduled to compete against fellow bantamweight Umar Nurmagomedov in the early prelims at UFC 249. Nurmagomedov is the cousin of Khabib Nurmagomedov, who was set to fight Tony Ferguson for the lightweight title in the event's main card.
UFC 249 was moved from Brooklyn, New York, to Tachi Palace Resort and Casino on the Santa Rosa Rancheria reservation in Lemoore, California, before it was called off Thursday. All combat sporting events in California are banned through May 31, but the suspension and the state's shelter-in-place order do not apply to the Tachi Palace Resort and Casino because it is located on tribal lands, per ESPN.
Sen. Dianne Feinstein (D-Calif.) was "concerned" about UFC 249 being held at the casino, she said in a statement Thursday before the event was postponed.
"This event would involve dozens of individuals flying to California and driving to a casino for a purpose no one can honestly claim is essential," Feinstein said in her statement, via ESPN. "I understand this event is scheduled to take place on tribal land and therefore is not subject to state law. However, at best this event ties up medical resources and sends a message that shelter-in-place orders can be flouted.
"At worst, participants and support staff could carry the virus back to their home communities and increase its spread."
White told ESPN that he intends to hold the event at Tachi Palace "when the world gets back to normal."
"All of my fighters that are under contract with me, I want them to feel safe, take time with your families, and enjoy this time," White told ESPN. "Don't worry about the financial part of this. You're gonna get the fights in your contract, and I'm gonna make things right with the people who were willing to step up and fight next weekend on April 18."
Azure is 8-0 in his MMA career and won his UFC debut in September. The Poplar graduate earned four Montana state wrestling individual titles.
Get in the game with our Prep Sports Newsletter
Sent weekly directly to your inbox!