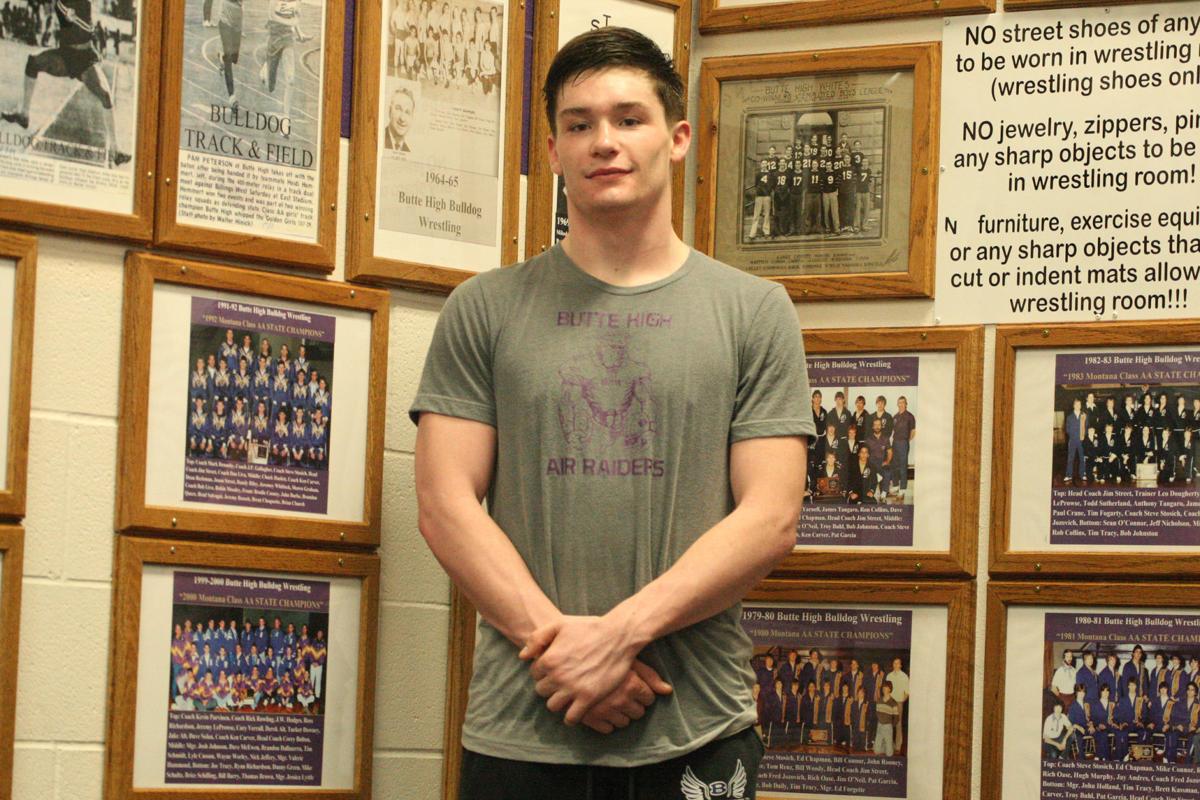 BUTTE — When it comes to battling through injuries, this wasn't Quinn Sullivan's first rodeo.
When the wide receiver injured his medial collateral ligament and meniscus for the Bulldogs' football program against Flathead, he took a week off before getting back on the field in time for the end of the season and Butte's run to the Class AA state championship game.
He doesn't want to miss a single moment.
"I always want to be out there," Sullivan said. "I never want to be taking any time off, but I trust my coach more than anything and they know what the best decision in the end is… I trust them, but [injury] is not going to slow me down at all because I'm going to keep working."
As the senior alludes, he has put faith in Butte's staff, whether it's head football coach Arie Grey, the training staff or, as Sullivan's situation currently resides, head wrestling coach Cory Johnston.
Injury is an ever-present facet of athletics, and Johnston's years of experience both as a wrestler and coach means that this isn't the first injury he's managed, similar to the senior he's managing.
Johnston says that Sullivan is a special case, however, and that his presence and role on and off the mat has seen the Bulldog grow as a wrestler and a leader.
"What people don't realize," Johnston said. "Is how much they can [learn] in the sport of wrestling, just by sitting off on the side and watching. One thing that I told Quinn… Even if he wasn't going to be in the lineup, his presence is huge to our team."
"I told him, 'You can't miss anything else, because when you're around, you elevate the entire team with your leadership.' He kind of took over that leadership role from the sidelines, he was kind of a coaching leader for the team."
When Sullivan says that injury won't slow him down, he means it.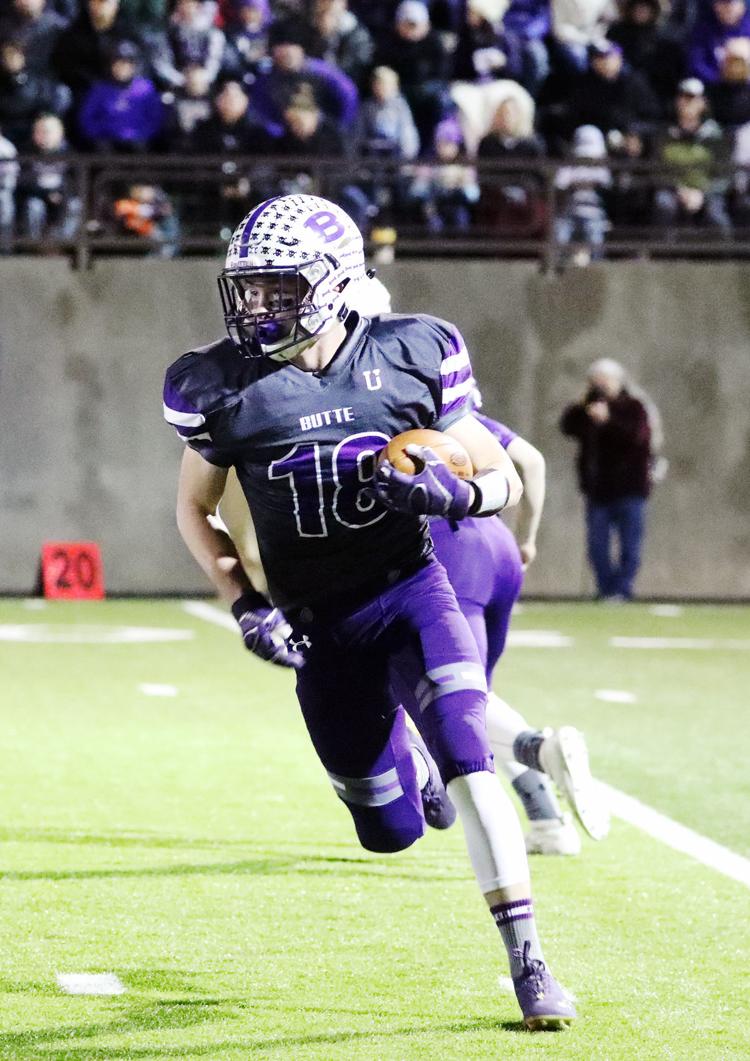 You have free articles remaining.
The senior has wrestled "around 16-17 matches" this year according to Johnston, making most of the major events and home duals which allowed the Minot State football commit to maintain some type of freshness.
The combination of wrestling selected matches as well as getting to see opponents from the side created an interesting learning experience for the Bulldog, who said that he and his team have improved because of it.
"It's really helped," Sullivan said. "Just getting two sides of the wrestling, you see what it's like when you're out there than when you're not out there. Seeing the things you need to improve on personally, and as a team."
Johnston mentioned that everything before this past weekend's Western AA Seeding Tournament was practice, which meant that the event was Sullivan's first proper test after a full regular season of juggling injury and competition.
Sullivan passed with flying colors. The 160-pounder made the run to the championship match, where Johnston made the decision for a medical forfeit.
"We've wrestled that match already this year," Johnston said. "We've seen what we need to see. In [Sullivan's] situation, where he's at, I think it was the best move we could make."
So, along with 18 other Bulldogs, Sullivan is now in the final stage of preparation for this weekend's Class AA State Tournament, looking to make the most of his final chance to win a state title.
Sullivan made the point that his MCL and meniscus don't define what this season is about, it's what he does in Billings.
"Coming off the injury," Sullivan said. "I've been working as hard as I can. I've been preparing for this my entire career, especially this year. This injury has been driving me to do better and better."
The road to Billings has seen the Bulldogs compete at a high level throughout the season, but Butte's recent senior night win versus Bozeman followed by the success at the seeding tournament could arguably be one of the squad's best stretches of the year.
Peaking at the end of the season is every team's goal, and Sullivan says that the nature of the Butte program has pushed every wrestler to hit their limits as they count down the days to the state championship.
"We have an amazing group of guys," Sullivan said. "We have freshman that are leaders. Sophomore, juniors, everyone on the team is a leader and holds each other accountable… It's helping us, makes us grow closer, work harder and really helping our team."
For Johnston, Sullivan and the rest of the team are ready to succeed, it's just a matter of rising to the occasion in Billings.
"All the hay is in the barn and it's up to them on what they want to get out of this."