BUTTE — Keagan Gransbery still has a vivid picture of the day his dad, Corey, asked him if he wanted to wrestle.
They were sitting together at a wrestling tournament in the Butte Civic Center and his father posed the question to the then five year old. A wrestler under legendary Bulldog head coach Jim Street, his father knew exactly how much it was going to take.
Thinking for a moment, Gransbery answered his father.
"I was like, it kinda looked scary," he said. "But I decided I was gonna do it. And that's kinda where it all started out."
Fast forward 10 years and Gransbery, now a sophomore, is one of the best 103-pounders in the state. He's currently 30-1, ranked first in the Class AA coaches wrestling poll and his lone loss is to talented Havre freshman Mick Chagnon.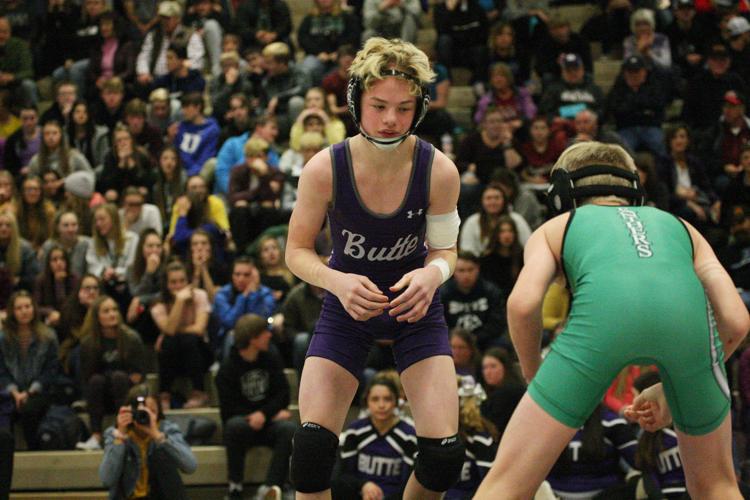 Gransbery went undefeated at the Mining City Duals, won both the Tom LeProwse and CMR Holiday Classic tournaments and finished second at the Jug Beck Rocky Mountain Classic.
To put it shortly, he's had a fantastic year and will likely be the favorite at 103 heading into the Class AA State Tournament in February.
That's not to say it's been easy. Last year the losses piled up and he finished with a 13-9 record. He was bounced out early in the state tournament. He was down on himself and wondered if he was ever going to be able to wrestle at the level he wanted to.
The biggest change has been his weight. A season ago, he weighed about 90 pounds and wasn't able to hit many of the moves he'd grown up dominating with.
Gransbery, before his high school days, had an extremely successful youth wrestling career. Competing in freestyle and Greco-Roman tournaments in addition to folkstyle, he traveled across the country. The Butte Wrestling Club has a long tradition of making it possible for wrestlers to be able to get into a variety of tournaments and Gransbery took full advantage of it.
He loved the sport, so his rise coming to a slow halt bothered him.
"I struggled … but honestly I'm glad," Gransbery said. "This year I'm at the top, you know? Just everything leading up to this is how I got here."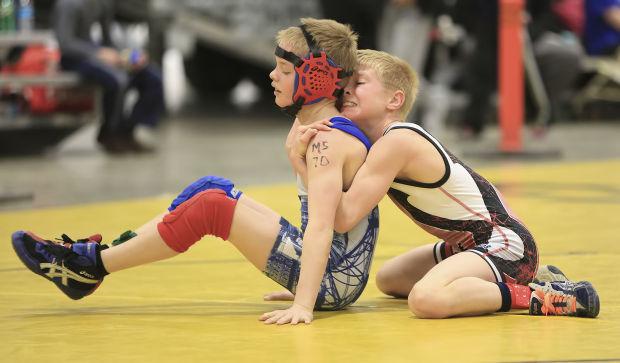 Over the offseason, he grew and his weight is much closer to where he wants it to be. He took some time off, rejuvenated himself and came back into the Butte High wrestling room a much different person than he was a year ago.
The success has come with the physical and personal growth and he's grown into a leadership role on the team.
"He can raise the level for other people," Butte head coach Cory Johnston said. "That's huge in a room where we have so many little guys … One thing that really maybe sticks out in my mind the most is about two days into practice, he said, 'I'm really excited for February for our team.' He never said he was excited about February for himself.
"That's a mindset we've been trying to get the kids to buy into the entire time. He's a unique kid."
Gransbery is undoubtedly a team-first person and even his wrestling showcases this. At a more comfortable weight, he's been able to dominate his opponents and help pick up bonus points for his team.
Butte, who was polled as fourth in the latest team rankings, has a chance to make a bit of noise at the state tournament this season. Those bonus points he has the chance to rack up could very well be the difference between placing — or not.
"Last year he had to be so defensive because he had to stop so many people's attacks and this year he's been 100 percent offensive," Johnston said. "He doesn't look at the score, he's looking to score."
Wrestling, however, is just one thing on Granbery's mind. An all-state academic team member, his ultimate goal is to end up at Virginia Tech for college. He'd like to wrestle there, but his interest in engineering is one of the reasons he's looking at the school as well.
He likens wrestling to a game and with a keen analytical mind, he's able to quickly break down an opponent's strengths and weaknesses on the fly. It's an impressive skill and is exactly what coaches love to see out of their wrestlers.
The only place for Gransbery is up and his current trajectory is a rocket ship. There's a lot of time left for him to improve, but everything's been positive.
He certainly isn't scared anymore.
"When you go out on the mat you can see people in the crowd giving you dirty looks and booing at ya … I just love the mentality that Butte has, it's just Butte tough," Gransbery said. "I love it. I love wrestling here."