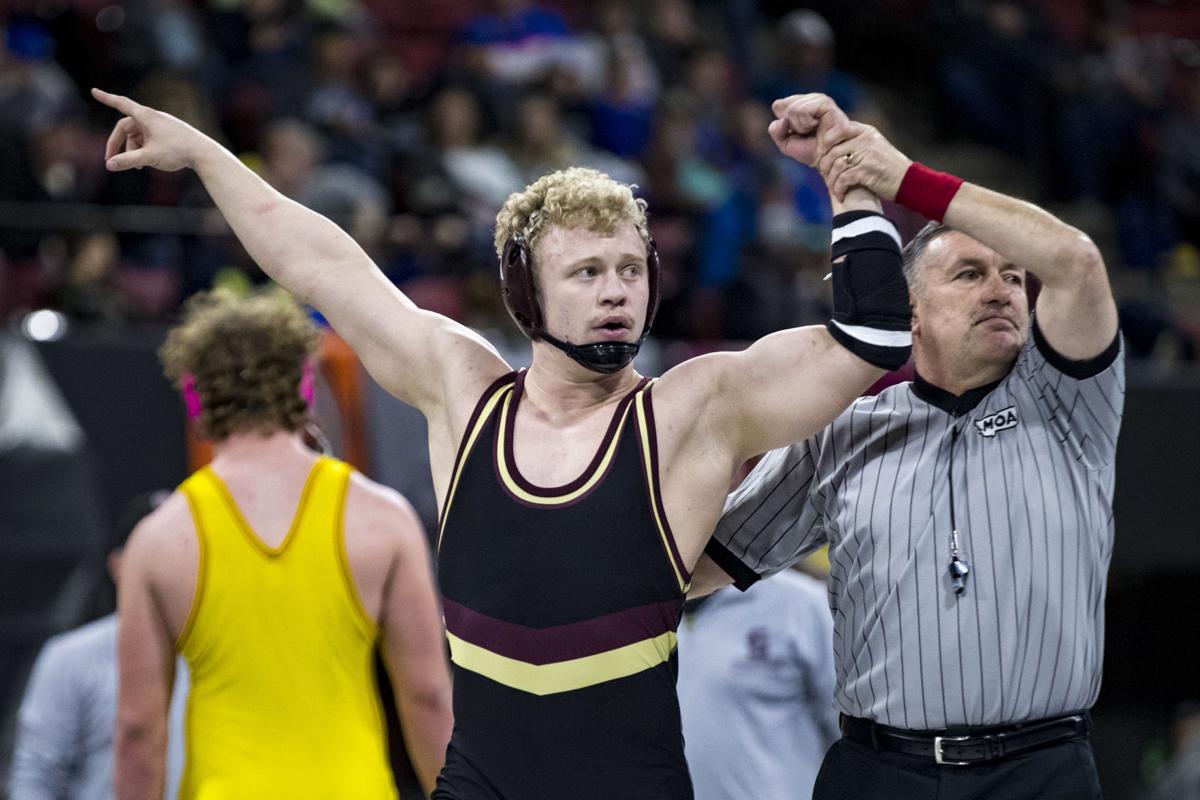 BILLINGS — The Class A state wrestling tournament this weekend in Miles City might be short on drama, but it should provide some great historical theater at the Custer County District High School gym.
If you ask around, the team race is nothing if not a formality. Sidney, fresh off a dominant showing at last week's Eastern A divisional, is expected to cruise to its fourth consecutive state title and match the four-peat it achieved from 2003-06.
If so, the Eagles will become the second Class A program to win four in a row on two separate occasions. Havre four-peated from 2007-10 and captured five straight titles from 2013-17. Ronan won five straight from 1978-82.
Sidney is the favorite "hands down," said Laurel coach Ted Hill, whose team matched Sidney with a tournament-high 16 qualifiers. "They have too many dudes."
Frenchtown coach Jesse Long, who is bringing 15 wrestlers to the party, concurred.
"I'm going to tell you the same thing everybody else is," Long said. "Sidney is going to run away with it."
But there's more: Birdwell is 40-0 this year and 174-0 in his career in Montana High School Association bouts, which provides a major subplot to his pursuit. Only three four-time winners in state history have run the gamut undefeated.
"I think he's just looking forward to enjoying the time he's got left as a high school wrestler," Lewistown coach Brendon DeCock said of Birdwell. "His mindset is good like it always is. He's looking to join some pretty elite company.
"It's one thing to be a four-timer but it's another to be an undefeated four-timer."
• Sidney broke its own Class A scoring record last season with a staggering 340 team points. Coach Guy Melby, now in his 35th season leading the program, said the Eagles' goal is to eclipse that total this weekend. If they do, they'll claim their 12th state title.
They have the numbers to do it. Five of Sidney's 16 qualifiers are returning state champions — Owen Lonski (113 pounds), Jordan Darby (138), Aden Graves (152), Riley Waters (205) and Brodey Skogen (285). Waters and Graves are two-time champions. The team won 10 individual Eastern A titles last weekend.
Though they're the favorites, the Eagles are approaching the state tournament the same as any year.
"When you throw us all together, you better be ready to wrestle," Melby said. "One thing we preach to our kids all the time is that our state championship match is Friday morning at 10 o'clock. We're going to treat each match like it's a state championship match and we're not taking anything for granted.
"We know we're probably heavily favored to win the state title but that doesn't mean a thing to us. We're going to take one match at a time and wrestle like we've never wrestled before."
• While the list of four-time individual state champs has grown to 36, another club Lewistown's Birdwell looks to join is even more exclusive: Only three wrestlers — Missoula Sentinel's Gene Davis (1960-63), Billings Skyview's Beau Malia (2001-04) and Townsend's Jade Rauser (2008-11) — won four titles while also going undefeated in their Montana high school careers.
Despite this being a pandemic-altered season in which almost every competition was a dual meet between two schools, Birdwell has plugged along with his goal in sight.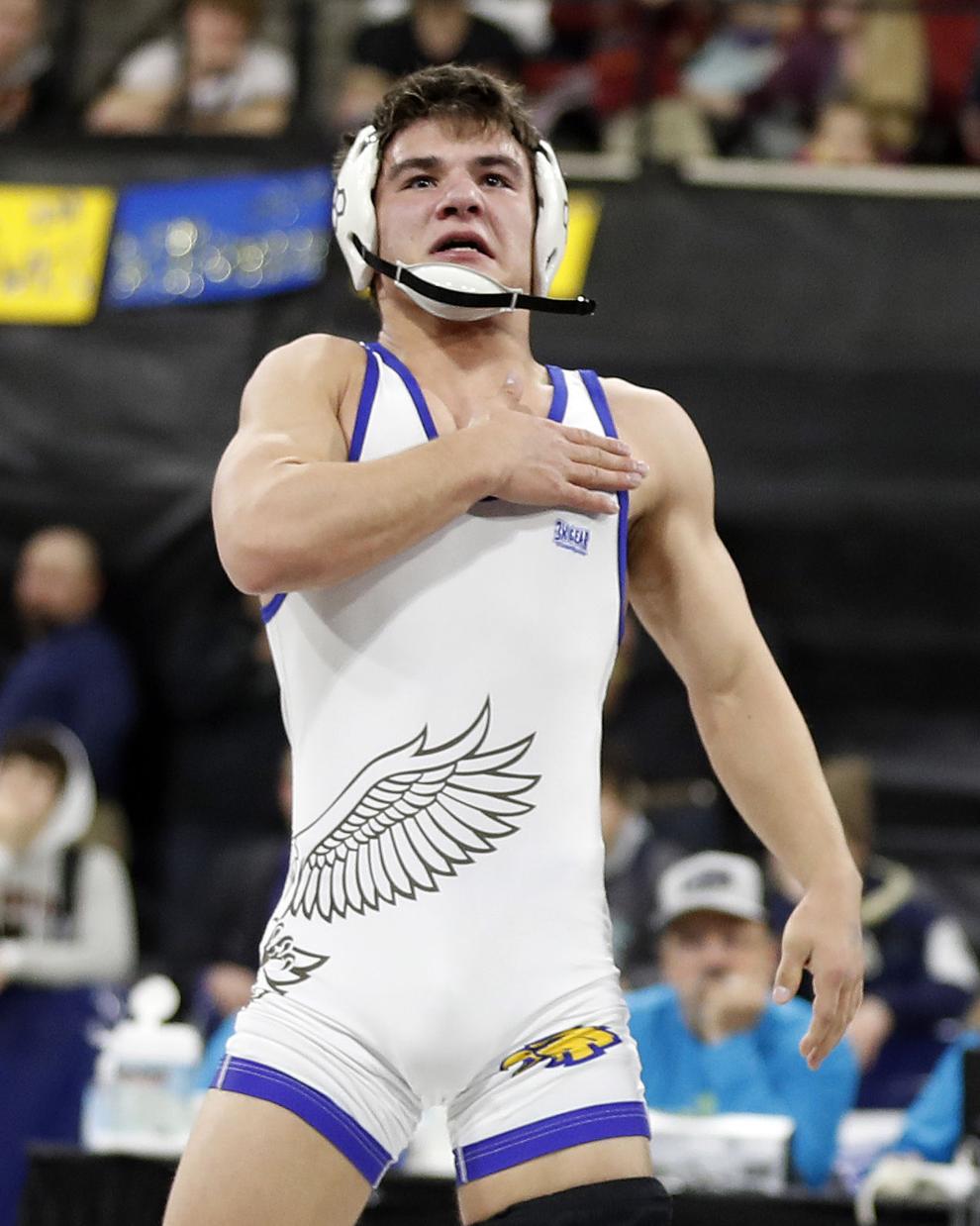 Still, one of the highlights of becoming a four-time state wrestling champion is to do it in front of thousands of fans at the Metra in Billings, where thunderous applause only adds to the crowning achievement. That won't be a possibility for Birdwell due to COVID-19.
"In Cooper's mind, the most important people in his life are going to be there, and I think that's most important," DeCock said. "But this is something he's probably dreamed of since he was little and now it's becoming a reality.
"He's not able to do it in front of the amount of people he probably should be doing it in front of. And it's unfortunate for wrestling fans across the state because there's only a select amount of people that are going to be able to witness it first-hand."
• Birdwell and Sidney's contingent of titlists aren't the only returning champions.
Another prior medalist looking to add to his collection is Miles City's Damian Leidholt at 145 pounds. Leidholt is a three-time finalist, and he got over the hump to win his first title last season. An added bonus for Leidholt is that he gets to finish his career wrestling in the state tournament in his home gym.
"He's a special kid. He's almost a loose cannon on the mat. He just goes, goes, goes," said Cowboys coach Mike Etchemendy, who won a title at 105 pounds at the CCDHS gym as a junior in 1984 before the tournament moved to Billings in an all-class format five years later.
"I'm actually really excited for the boys. They get to experience something that doesn't happen anymore. It's like a throwback year. The only difference is we're not going to have the crowd."
• With Sidney poised to bring home the title, the most interesting aspect of the team competition is the race for second place.
Several teams are vying for hardware, including Frenchtown, Laurel, Miles City, Lewistown, Columbia Falls, Libby and Ronan.
As stated, Frenchtown and Laurel qualified big numbers, and so did Miles City, which will compete with 15 wrestlers. Lewistown and Columbia Falls each have 13, while Libby boasts 12 and Ronan 11.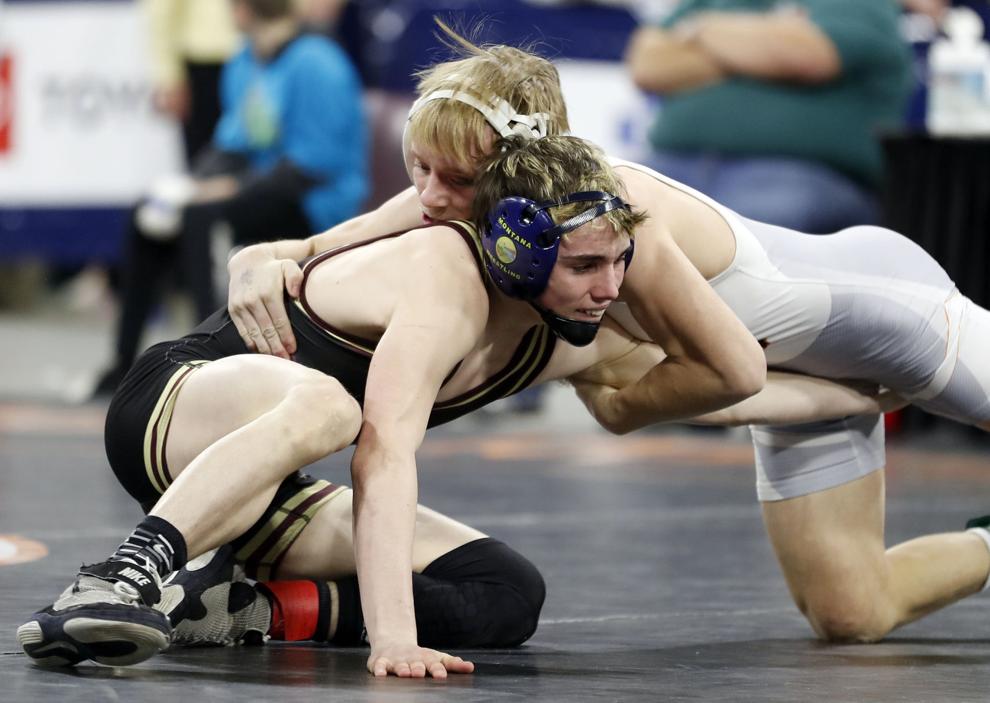 In Frenchtown's lineup are two that advanced to the finals last year, Landon Stewart at 103 pounds and Eli Warner at 120. Laurel boasts five previous state placers.
"They're both seniors and they've been wrestling their whole lives and they know the game, so I expect them to be able to compete for a state championship, for sure," Long said of the Broncs' tandem.
Said Laurel's Hill: "We would like to chase a trophy. When it comes to wrestling teams and wrestling coaches, it's pretty competitive among everyone.
"There's definitely a group of teams that are competing for second and third. It's going to be a lot like last year, where there's going to be four or five teams trying to win a trophy. That's what makes it fun."
• This is the second time the state wrestling tournaments have been held outside of First Interstate Arena at MetraPark since the all-class tournament format was instituted in 1989.
A decade ago, in 2011, Metra was out of commission due to damage the arena sustained during the Father's Day Tornado the summer prior. That year, the Class A tournament was held in Butte, where Laurel won the team title.
The teams adjusted then, just as they are now.
"These are the cards we've been dealt and we're going to make the best of it," Sidney's Melby said. "For us it's another state tournament, and the excitement for us is going to be the same and the value of this state tournament is going to be the same."