GREAT FALLS — Great Falls Central junior Roger Mai will get a chance to defend his Class B-C title Saturday, but he'll face his sophomore teammate Nick Scott to do it.
When rain forced all of the second day of matches indoors to the Meadow Lark Country Club, competition slowed down since only three matches at a time could get on the courts so players, fans and teams came and went throughout the day. But the boys singles semifinals took place at roughly the same time and the hometown Mustangs stepped up.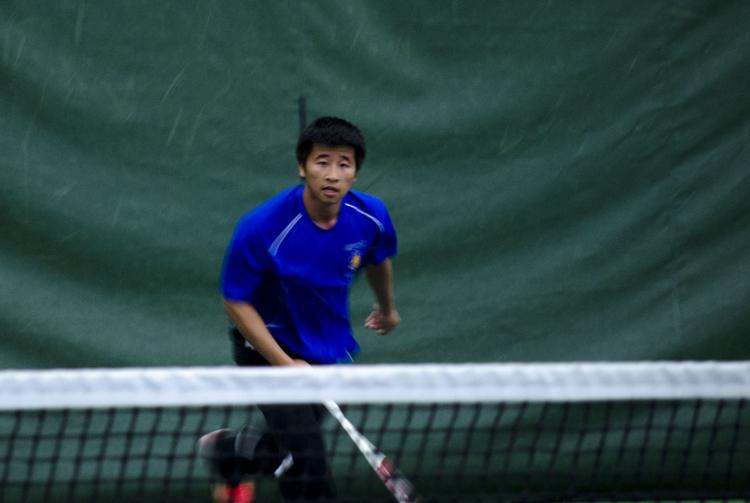 On one side of the bracket, Mai defeated Missoula Loyola's Jacob Hollenback 6-2, 6-2 in a fairly quiet affair on the court located on the far-side of the facility.
Mai had a few goals going into the day, but didn't include a shot to add to his championship collection.
"Stay relaxed, play slow, find a rhythm, hit winners," said Mai.
The closest court featured Scott facing off against Valley Christian junior Trey Christiaens, which drew supporters for both players who crowded into the doorways and windows to watch. Scott won 6-4, 6-0.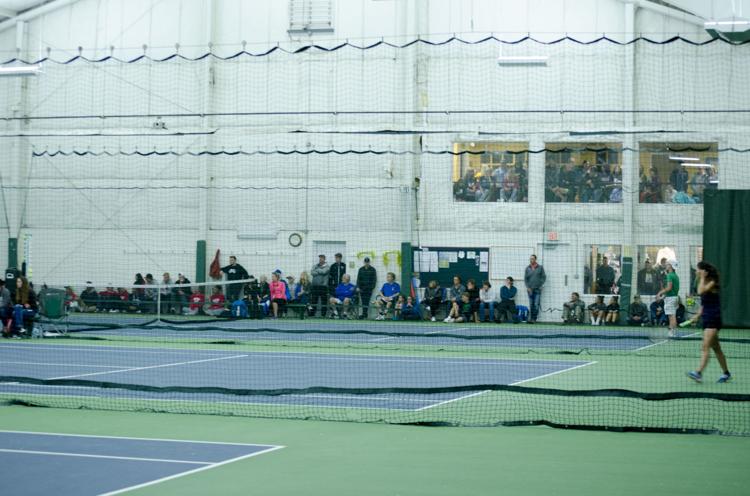 "I've played him many times and what I like is he's like me — he keeps getting better and better," said Scott, who transferred from Fort Benton this year and is in his first official season of high school tennis since the Longhorns only field a girls team.
The stoic Scott darted all around the court using his length to force Christiaens to chase. However, when Christiaens got good shots he yelled, "Let's go!" that elicited applause from his supporters.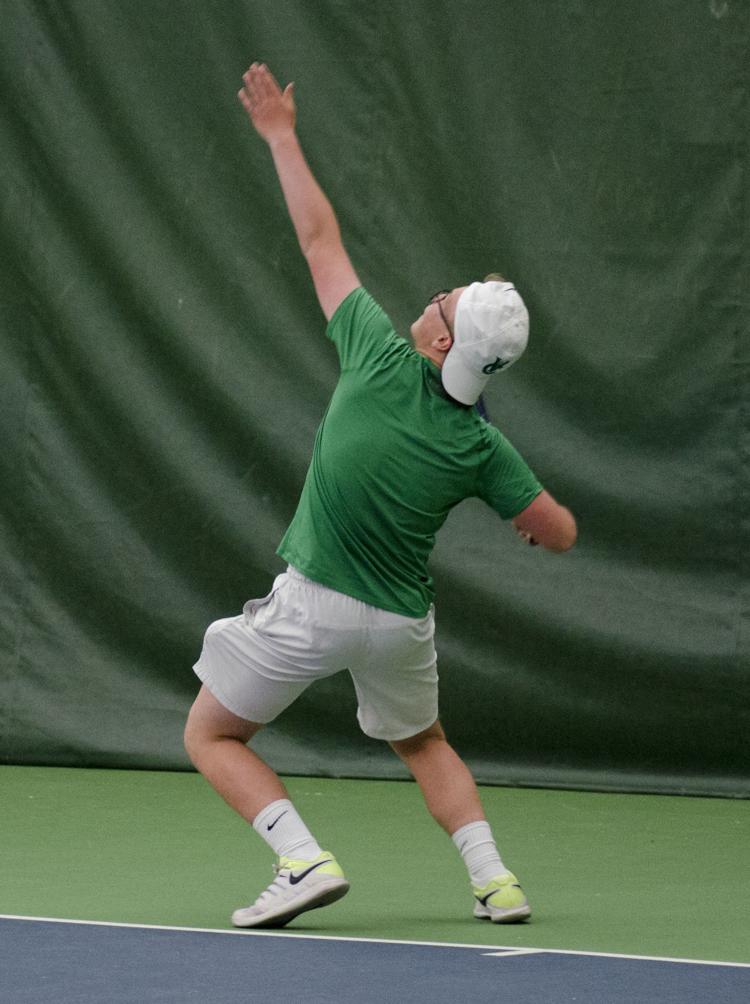 "(Scott) played really well," Christiaens said. "I know he rolled his ankle last week and watching him yesterday, it didn't seem like he was moving really well because obviously his ankle was hurt, but he moved really well today and he's super long and tall so that helps a little bit."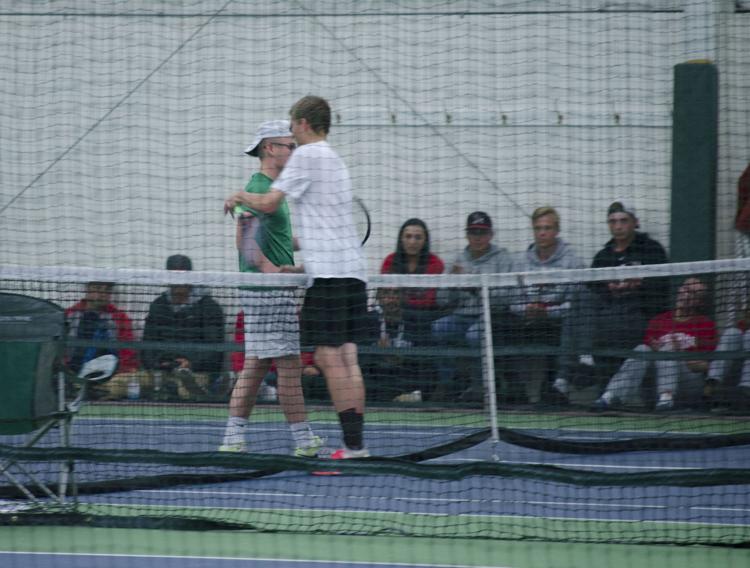 Christiaens has been the runner-up the past two years.
But Scott, who is a four-sport athlete, is riding a hot-streak rivaled by few. He shot his best round ever and tied for seventh at the Class C golf tournament on Tuesday and Wednesday of this week, then turned around and began his first B-C state tennis tournament on Thursday.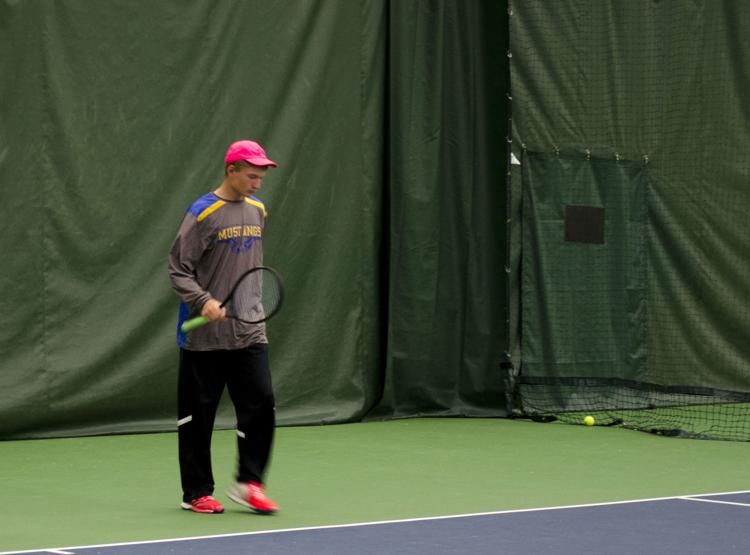 Boys doubles matches were completed up through the semifinal round on the first day of competition so Missoula Loyola's David Ramsey and Dan Kaleva will face Bigfork's Colton and Clayton Reichenbach for Saturday's championship.
And for Mai and Scott, they'll face a familiar challenge with the state title on the line.
Great Falls Central coach Jason Purpura and his assistants won't take a side. "We will not coach tomorrow," said Purpura. "We'll leave them to be on their own, cheer for them to both do well, but we won't coach."
"It's going to be another one. Right now we're one and one," said Scott. "To me, I don't care if I take second at all. It's just going to be fun for me."
Girls Games Go Late
As the last games in the order, the top girls teams had to wait all day before being able to hold their semifinals. While overall play began at 8:00 a.m., the last match between Fort Benton's Katie Giles and Megan Clark and Conrad's Dania Jones and DeLayne Van Dyke finally got underway at 9:45 p.m. As the other matches finally concluded, fans brought out benches to sit on the open courts and cheer for each point.
Of course, neither team wanted to lose out on a chance at the state championship so it went all the way to the tiebreaker before concluding at 11:53 p.m. Fort Benton won the match 7-6(6), 4-6, 7-6(5).
"Staying tough and staying positive with each other was the biggest stepping stone," said Giles after.
Fort Benton will meet Chinook's Sierra Swank and Megan Pruttis for Saturday's championship. Chinook, who finished third last season, defeated Cut Bank's Megan Barrett and Riley Bird 6-1, 7-6(3). 
"We got up at 5:30 and we were rearing to go at 8," said Swank. "We had a lot of time to mentally prepare that's for sure."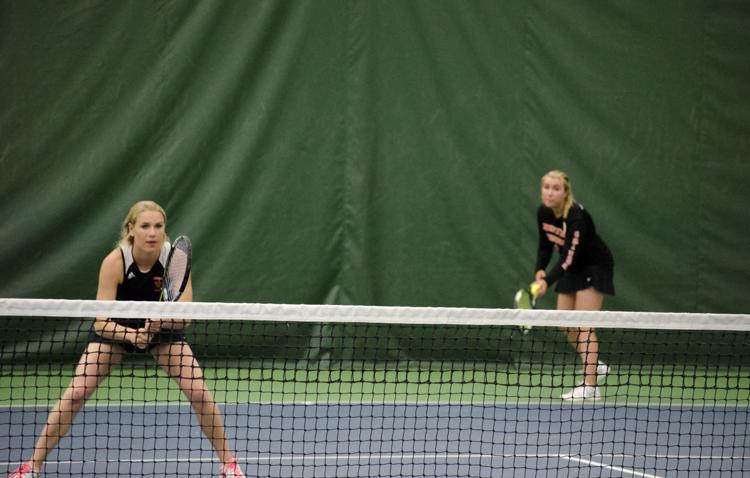 In singles, Choteau junior Michaela Gunderson defeated Missoula Loyola freshman Grace Daniel 7-6(0), 6-1.
"Yesterday, my matches were pretty quick one after another...I'm glad we got the first three and solidified this position," said Gunderson. "All (today) I was just really nervous and had the jitters and didn't know how it was going to go."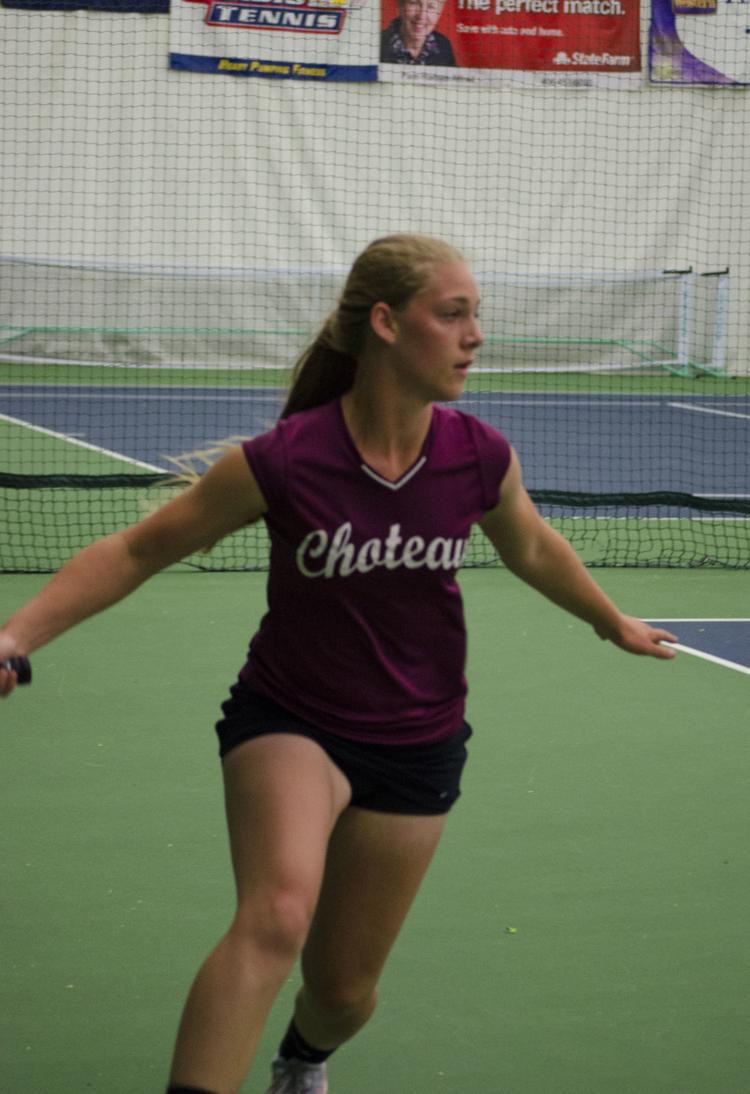 Gunderson will face Bigfork senior Ellie Berreth who defeated Choteau freshman Christine Funk 6-2, 6-3.
"I feel like I've made a lot of progress this season," Berreth, who finished fifth at last year's tournament, said. "I feel like I'm taking more chances this season, which sometimes works out, sometimes doesn't, but you learn from it."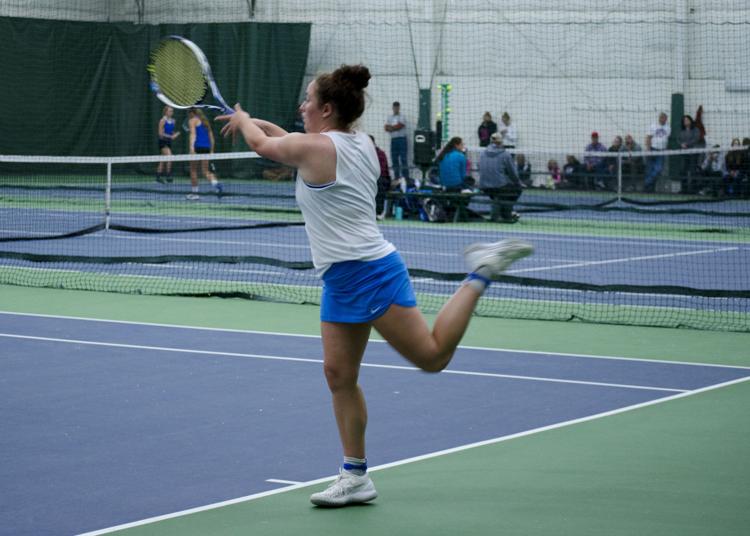 It will be a short turnaround for the athletes since the championship matches are scheduled for 11:00 a.m..