MISSOULA — Rarely does a moment so poignant present itself in Montana high school athletics.
A co-ed moment of elation and relief that transcends any one given title or gender-specific tournament. A rare embrace, forever locked in time.
Moments after she secured her second straight State B-C girls singles title Friday, Loyola Sacred Heart's Evelyn Dechans exited Court 2 at the Peak Racquet Club and hugged teammate Jake Bellamah, who had just won the boys singles title. The release of emotion from the two junior warriors tugged at the heartstrings.
"We both care a lot about each other and I was just really happy to see her win," Bellamah said. "I think she felt the same.
"Evy and I have been playing tennis together for a really long time and last year our season was canceled because of COVID. Coming together and both winning state titles, it was just a really emotional moment for us both."
Dechans used the word "awesome" to describe the moment.
"Our team is really super close and we've gotten closer over the course of the year," she said. "Just to have that kind of support from everybody is really awesome."
Not only did Loyola win the boys and girls singles crowns, it captured five of six major titles at the small-school tennis showcase. Also included on the list were the boys and girls team titles and the girls doubles title, with cousins Grace Daniel and Ava Bellamah taking gold.
"It's kind of surreal right now," said Loyola coach Patti Danforth, whose team made school history by winning both the boys and girls overall titles. "We knew we could do it all year, but the kids produced. They pulled it all together for state and they just out-shined themselves. Hats off to them. They played their hearts out."
Dechans' title stands out because she has yet to lose a set in two State B-C tourney appearances. Had the meet not been canceled last May because of COVID-19, she'd probably have three singles crowns to her credit.
In the championship match, Dechans reeled off 11 straight game wins in bouncing freshman teammate Gio Horner, 6-1, 6-0.
"I was nervous because I had to play my teammate in the final," said Dechans, whose only game loss came early when she dropped her serve. "It was kind of the match I expected in my head, that being my toughest match. I thought I had a good match. I got rid of my nerves really quickly by playing my game."
Dechans hopes to play college tennis someday, and she appears well on her way. No one on the State B-C level works harder in the offseason.
"I've become more consistent, a better mover, gotten more on my ball, more spin and power," she said in describing the evolution of her game since the 2019 State B-C meet. "I think I've become more focused, and it's driven my game to skyrocket. 
"I want to win. I hate the feeling of losing."
Jake Bellamah dropped just one set all season, that coming against Valley Christian's Riley Reimer way back in early April. In their state championship rematch Friday, Bellamah rolled to a 6-2, 6-1 win.
"Going into a state championship match you get really nervous and I started to kind of doubt myself at the beginning of the first set," related Bellamah. "I let him get two games, but then I realized I need to believe in myself and I got myself out of the rut."
Key to Bellamah's success was his ability to convert overheads into winners.
"Then also my serve has improved a lot since the beginning of the season," he said. "I'm getting more kick serves in and it's harder for players to return."
In the girls doubles championship match, Daniel and Bellamah survived a close second set against Funk and Cummings of Choteau to take top honors, 6-2, 6-4. With the win, the Breaker duo avenged their only loss of the season.
In boys doubles, Lalo Bravo and Kayden Carter of St. Ignatius reached the championship match before running out of steam. They lost a tight match to Brett Sneed and Dillon Gray of Cut Bank, 6-3, 7-6 (5).
In the end, the 2021 State B-C tennis tourney will be remembered for Loyola's dominance. And it was extra special for the players because they delivered in front of a lot of family and friends on the courts where they practiced all season.
"These kids really like each other and they support each other," Danforth said. "We've got a brother and sister on the team, we've got multiple cousins on the team. They support each other and it's almost like a family atmosphere."
Photos: State B-C tennis finals
State B-C tennis finals 02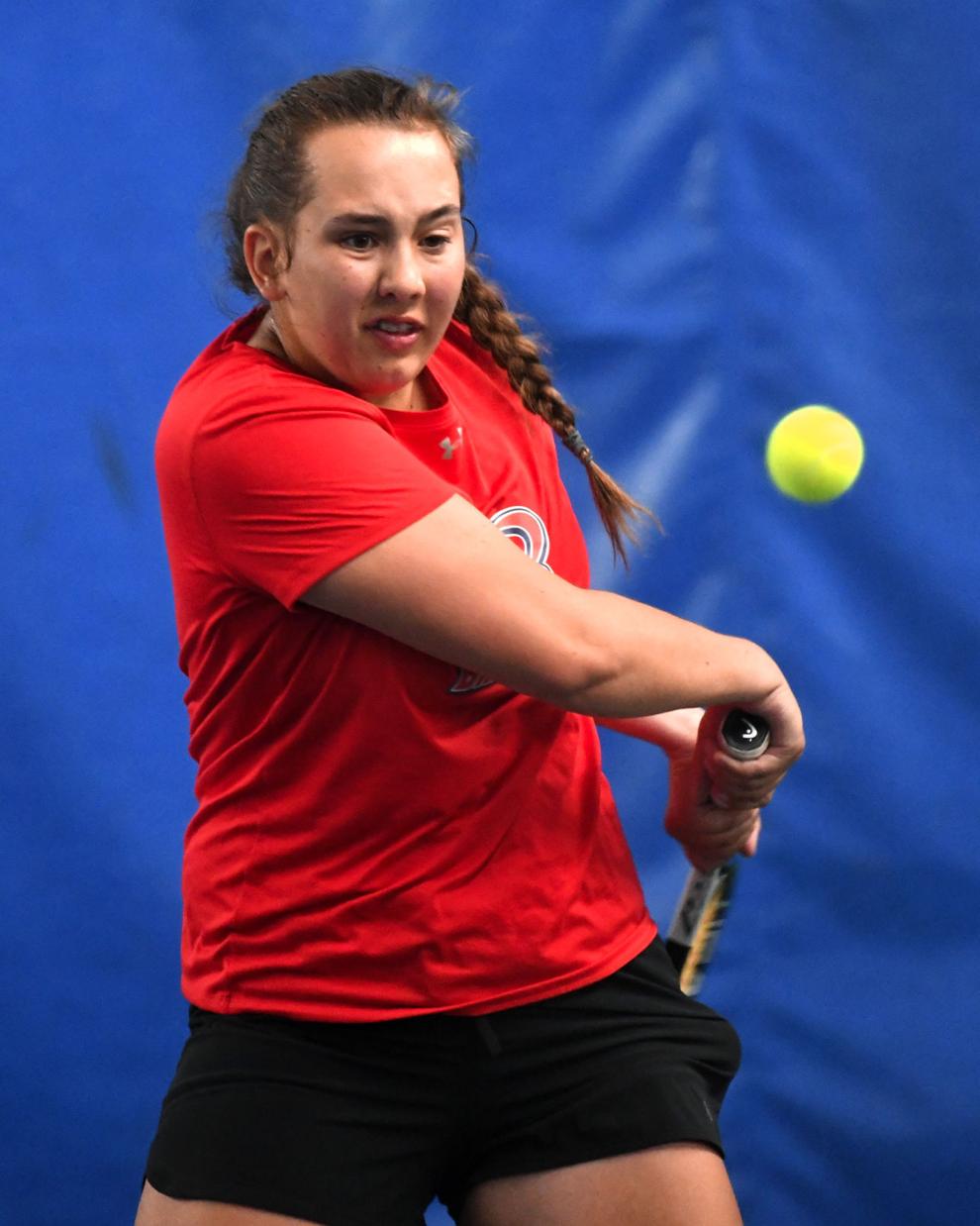 State B-C tennis finals 03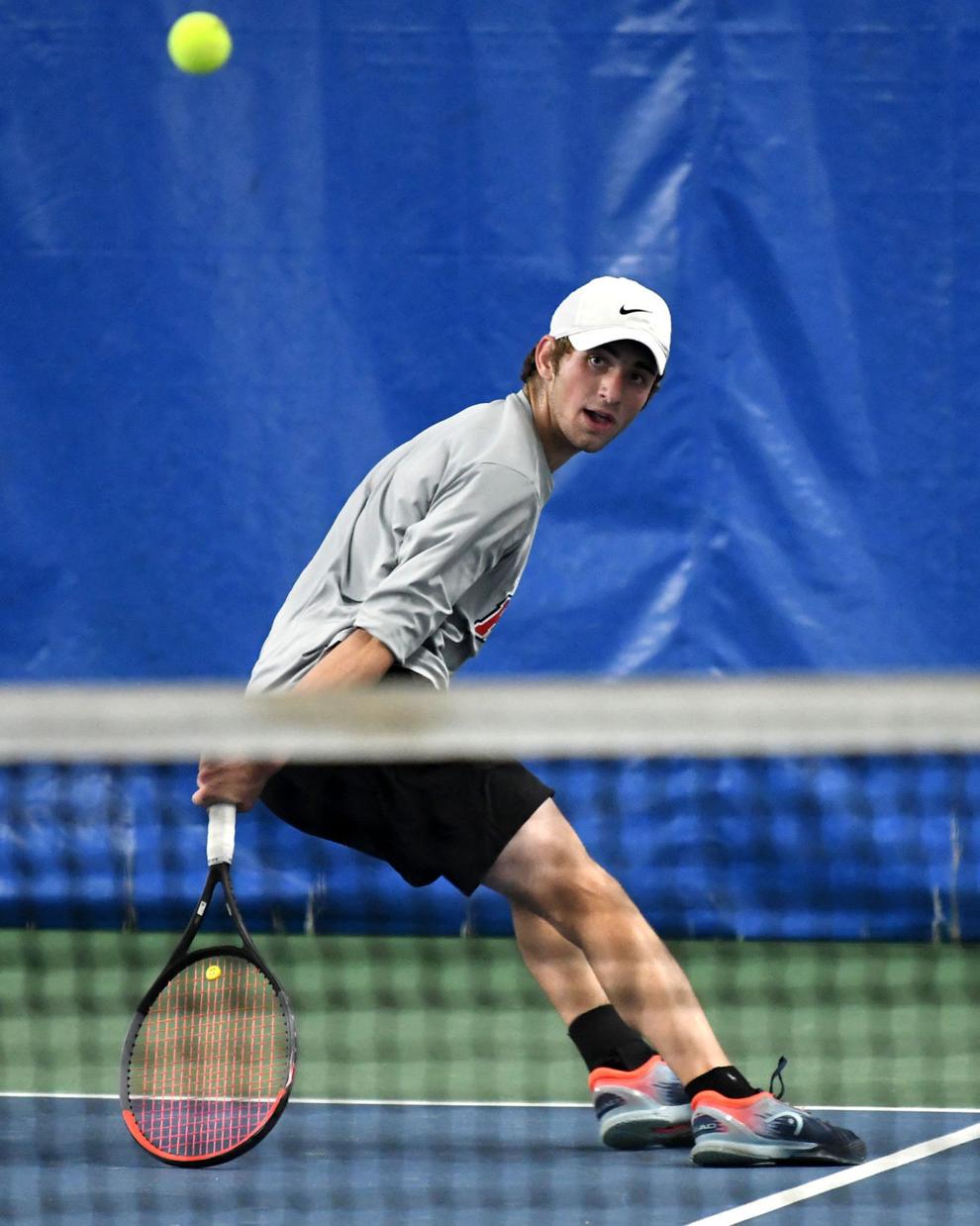 State B-C tennis finals 04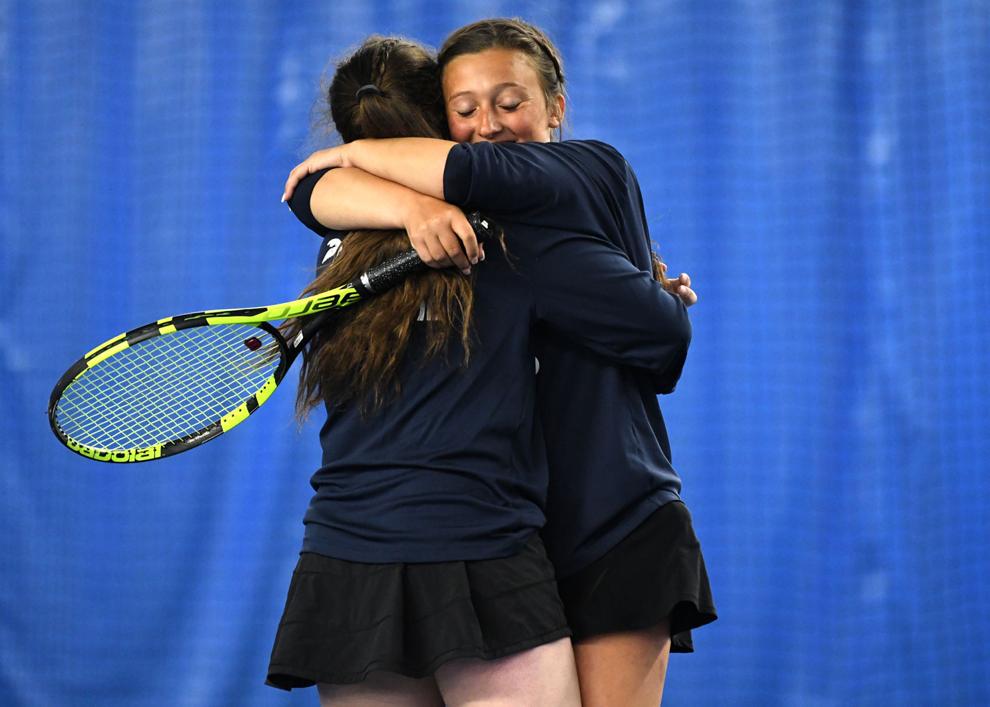 State B-C tennis finals 05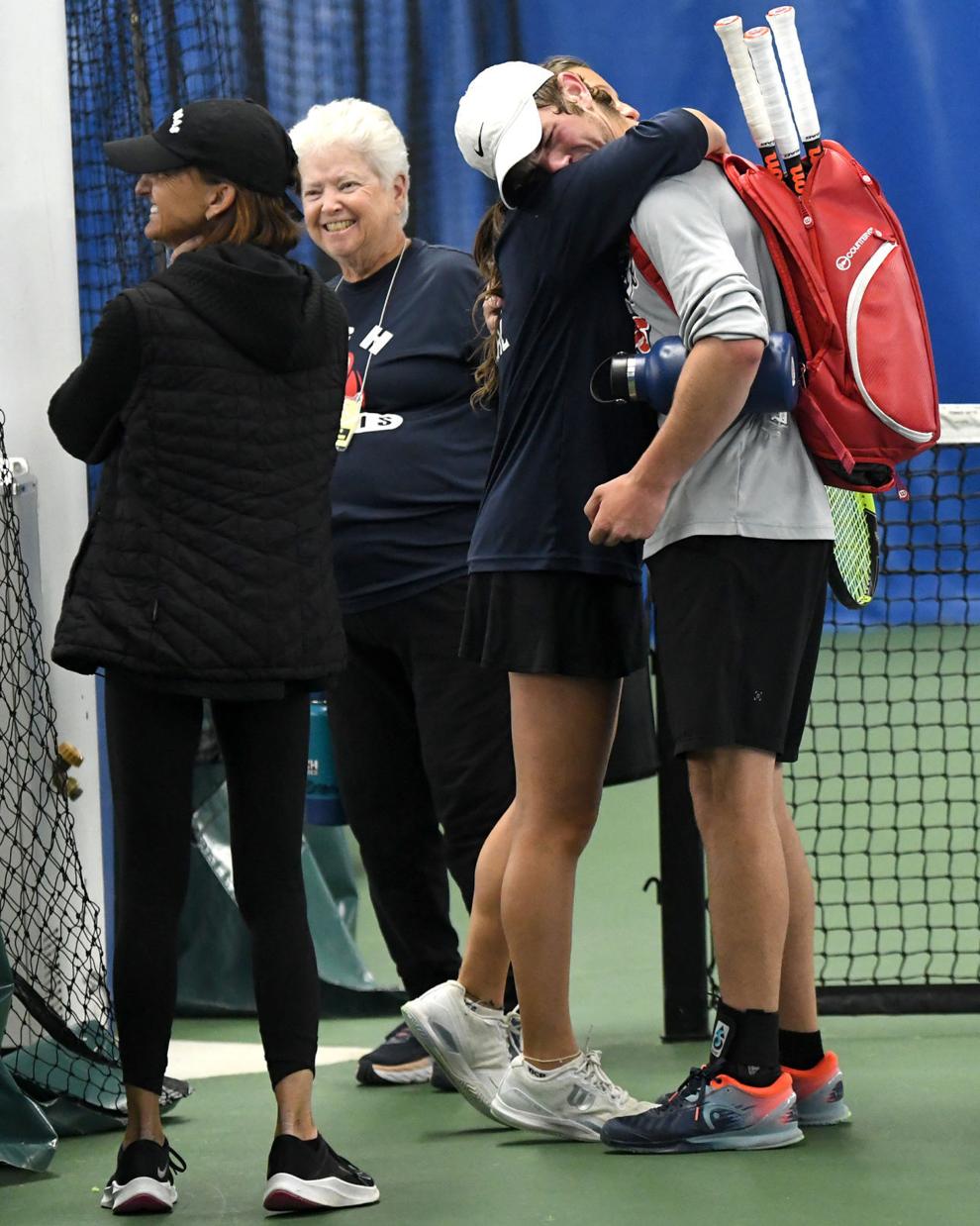 State B-C tennis finals 06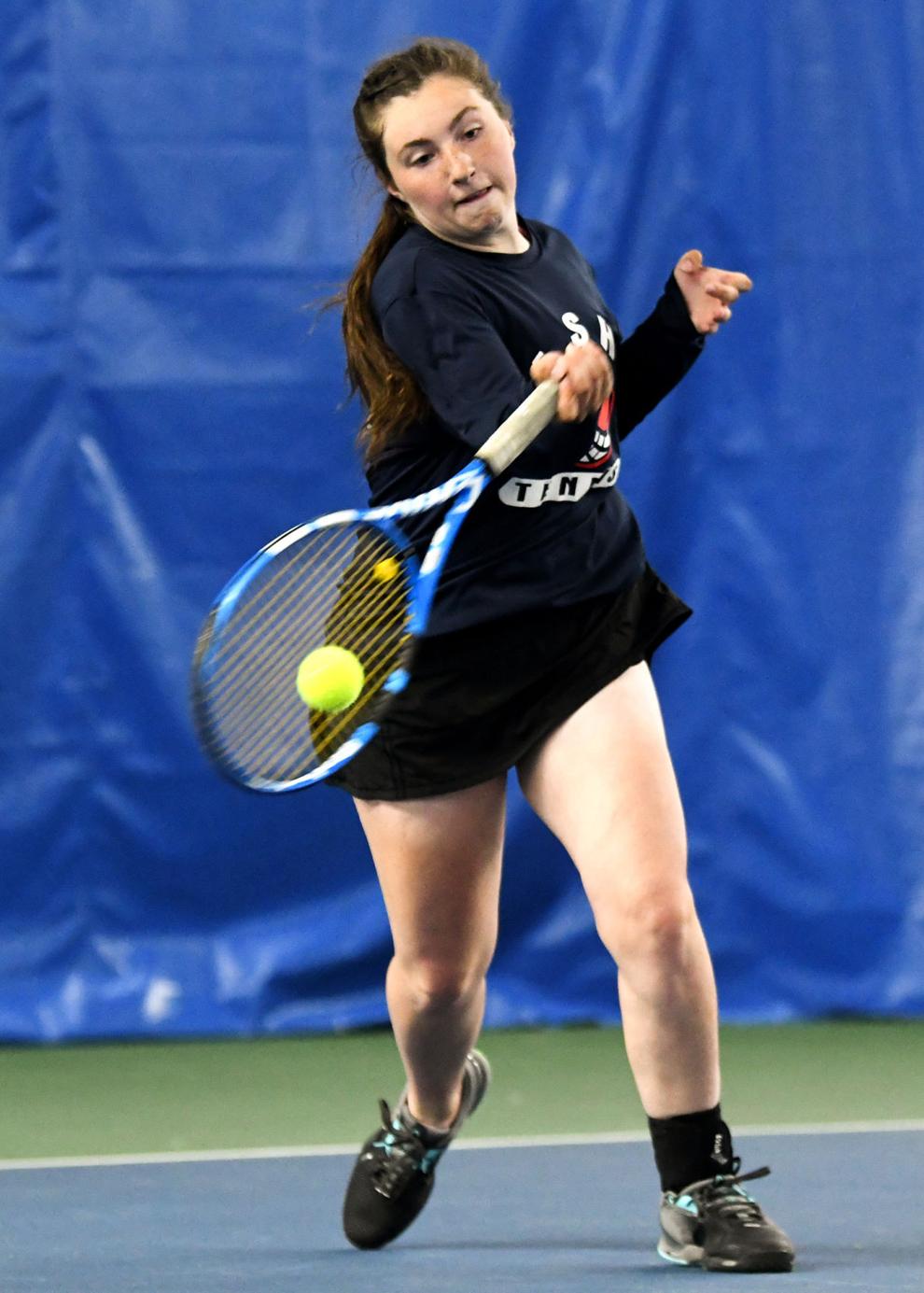 State B-C tennis finals 07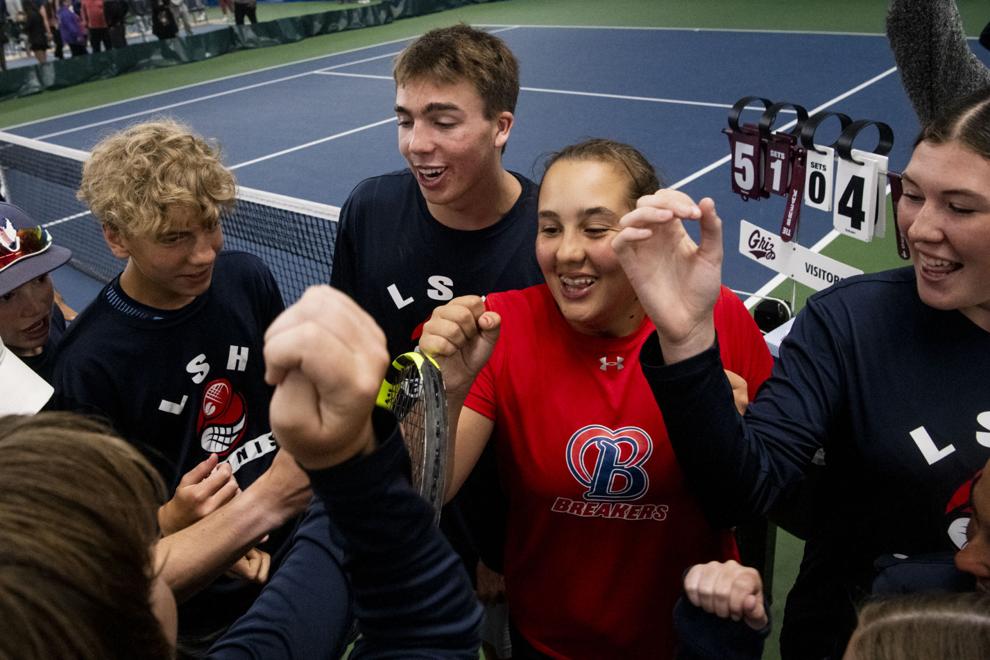 State B-C tennis finals 08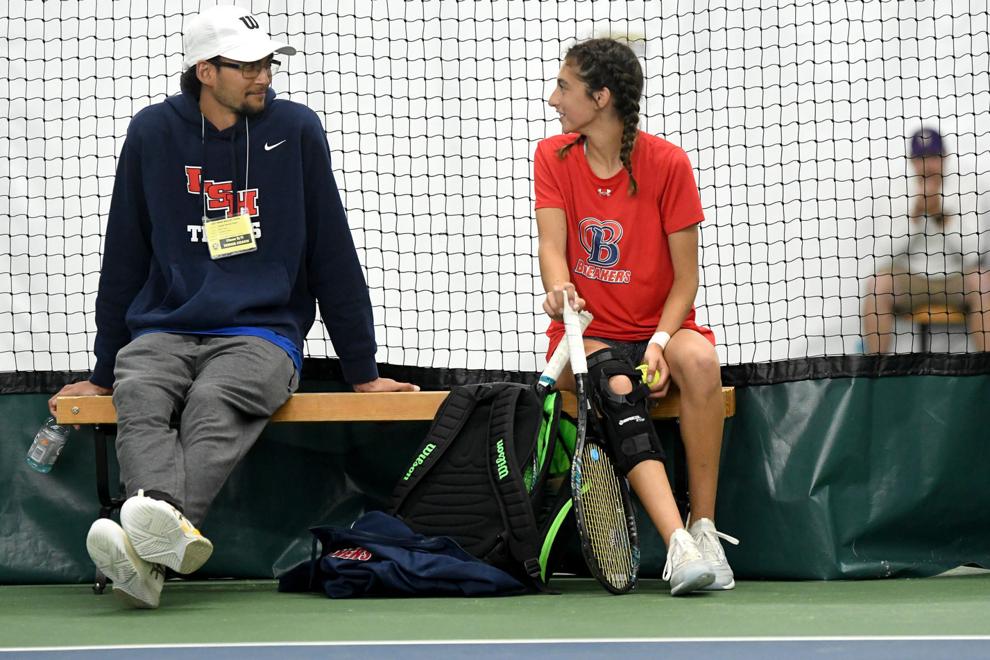 State B-C tennis finals 09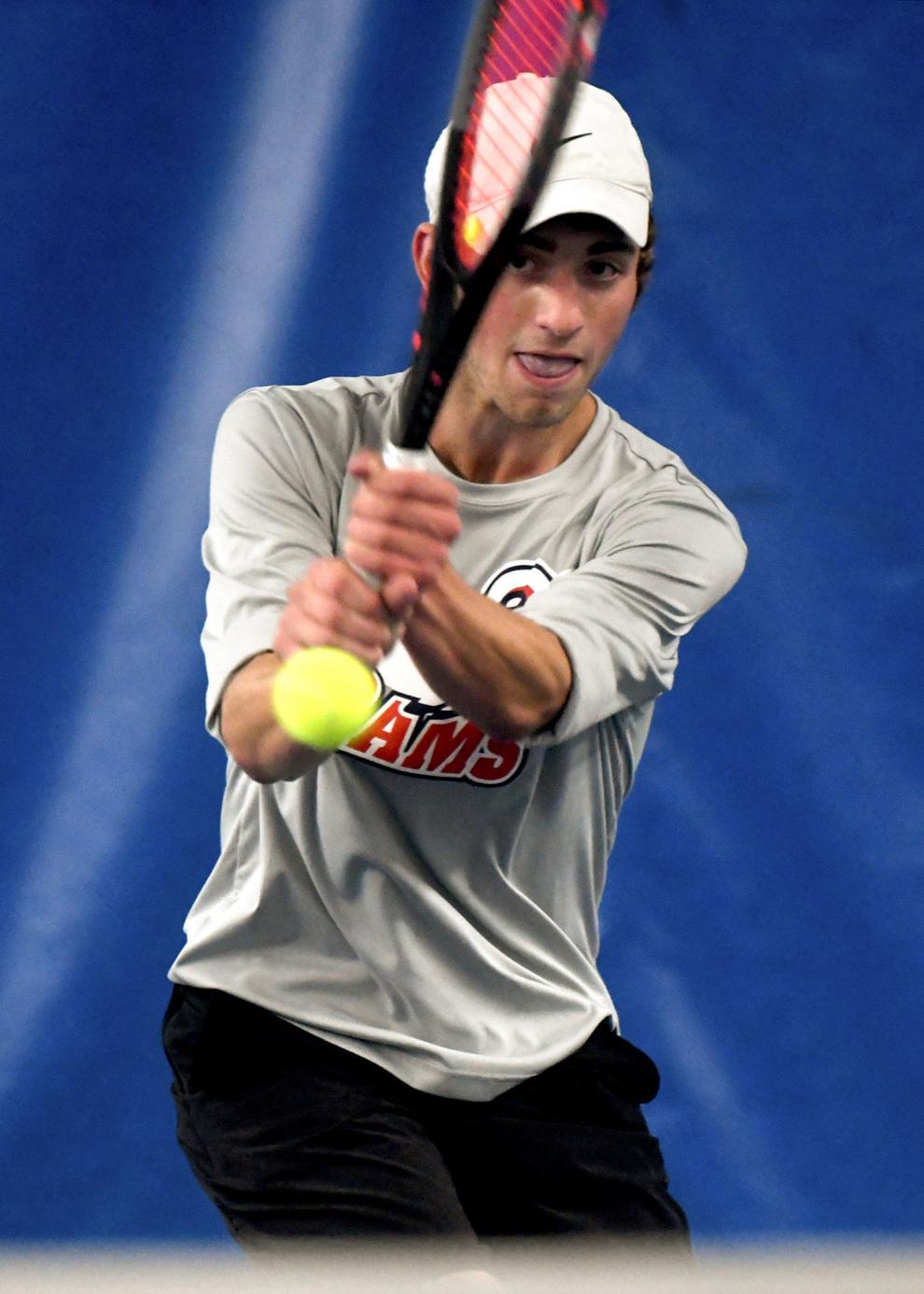 State B-C tennis finals 10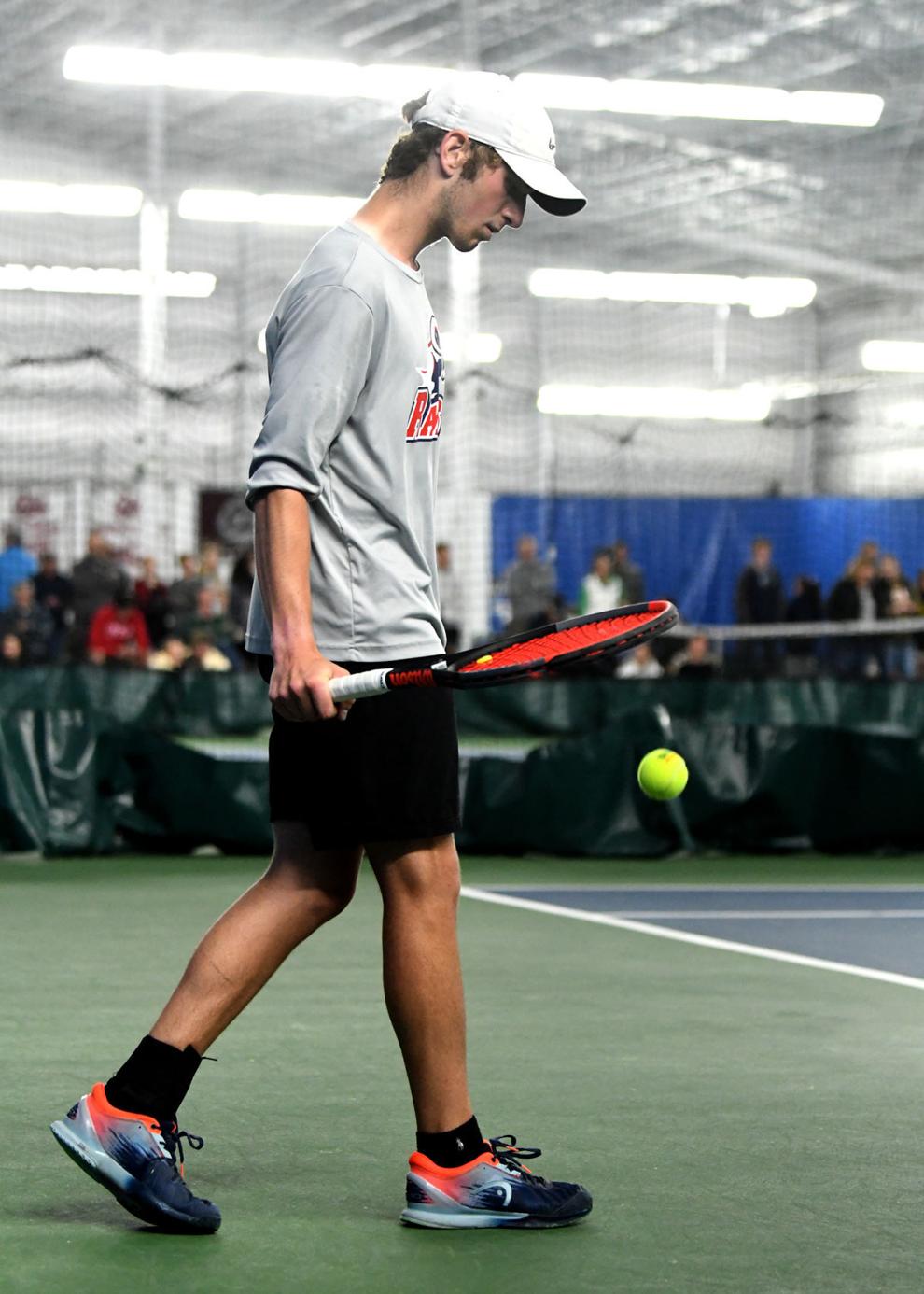 State B-C tennis finals 11
State B-C tennis finals 01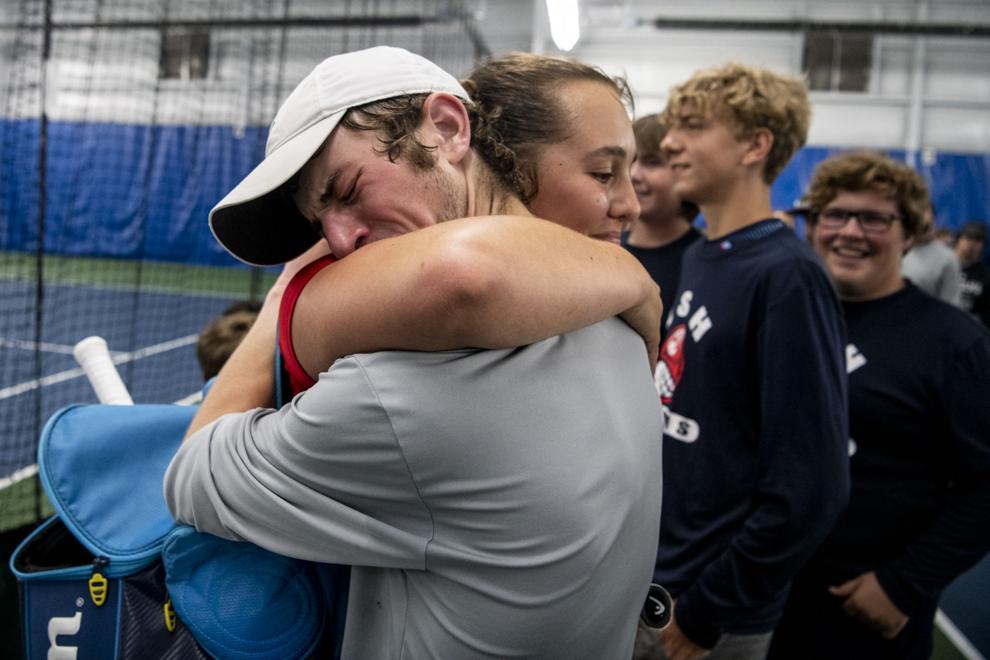 Bill Speltz is Missoulian Sports Editor and has served as Sunday columnist the past 15 years. Do you have a story idea? Email Bill at bill.speltz@missoulian.com.