BUTTE — Before rain had a chance to cut short the Dillon-Butte Central tennis match Thursday, two undefeated singles players went to battle with postseason seeding position on the line.
Dillon's Brad Rakich and Central's Manuel Gonzalez split the first two sets, as Rakich won the former 6-3 and Gonzalez the latter 6-2.
With rain drops beginning to dot the court at Father Sheehan Park, the two played a 10-point tiebreaker instead of a third set.
That's when Rakich changed his game plan. On the advice of Beavers' head coach Lois Woodard, Rakich stormed forward on his serves, playing the volley, and with great success.
He jumped out to a 5-1 lead before ultimately taking the tiebreaker, 10-2.
"I started off pretty well, and I know Manny wasn't playing that good on his first set," Rakich said. "Second set, he came out really good and couldn't miss a shot, and I just didn't know what to do about it."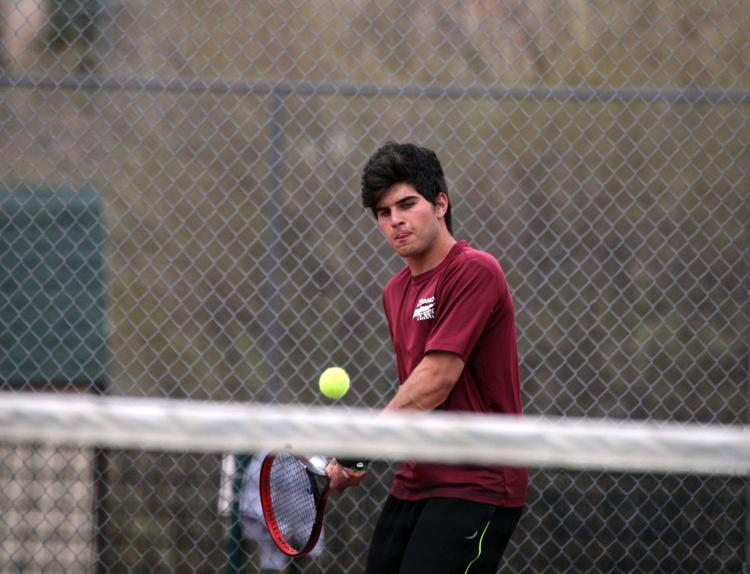 Gonzalez said it took him the first set to wake up, before finding his pace in the second set.
"It was a close game until I got into the tiebreaker, I wasn't expecting that," he said. "I thought it was going to be a third set, and he got me. It wasn't just a power shot game, he got me in the mental part of it. He deserved to win, it was a really nice match."
The two very well may meet again next week, as the divisional tournament kicks off Thursday with the boys playing in Hamilton.
"I want to try to do good there, I just want to make it state, and then we'll see what happens," Gonzalez said.
In all, Dillon swept the boys side, 3-0 and the Butte Central girls took two wins to the Beavers' one. 
Before the rain, Central's Tricia Joyce played a composed game at No. 1 singles, beating Dillon's Nicole Hritsco for the girls, winning in straight sets, 7-4, 6-4.
"Tricia Joyce had a great win today, she was playing tough out there," Central coach Becky Hancock said. "Kind of aggressive play you like to see, especially with divisionals right around the corner."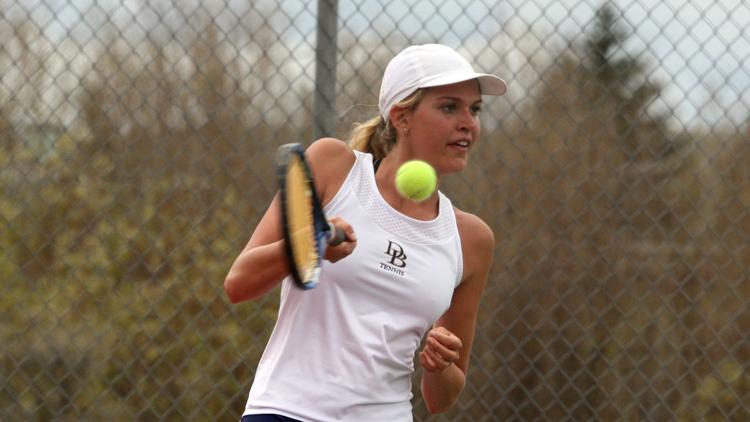 Also on the girls side, Tess Riordan and Sophie Sullivan upended Dillon's Nicole Fluckinger and Tess Davis in straight sets, 6-2, 6-3.
In boys No. 1 doubles, Dillon's Mark Southam and Luke Peterson got by Cameron Johnson and Guido Ossello, 7-5 (7-4), 6-2.