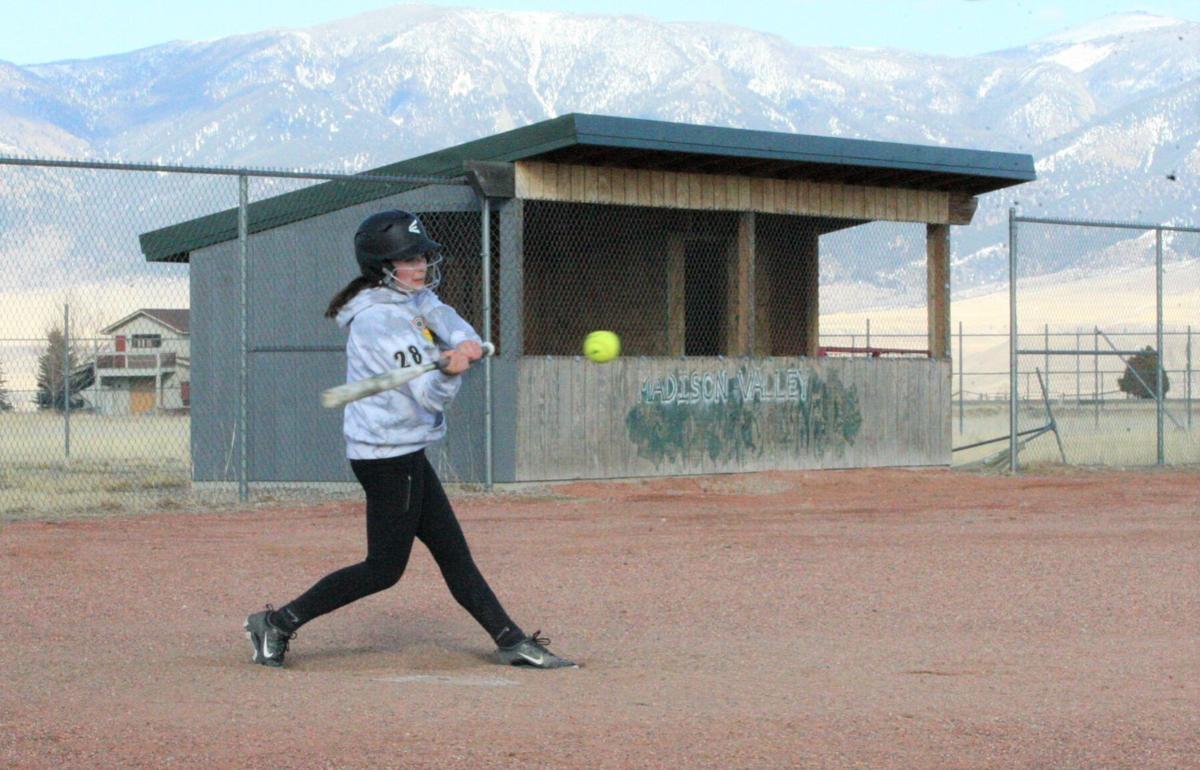 ENNIS — The Mustangs face unique challenges.
The team came into existence in 2019. Like any growing process, there were growing pains. But it was nothing Andy Thomas, his coaching staff and team couldn't work through and learn from.
"We're privileged enough to have the school start a varsity softball program in 2019," said Thomas. "And you can imagine coming in everything's brand new. We had to redo the field and it's still a work in progress. We've got a whole pile of equipment that's brand new. You got to inventory to work your way through. But I mean it's a huge challenge just getting through everything between equipment, learning personnel, trying to install systems."
But then came 2020. After a week of practices during their second season of existence, the Mustangs – along with the entire country – were forced to shut down.
"It was a huge learning curve the first year," Thomas said. "And you know, we worked hard and we had a good system in place by the end of the season. Then 2020 rolls around, we have one week of practice under our belt. And you know, COVID-19 hits and season's taken away from us. So here we are a year later, it's almost like starting over again."
Even though the Ennis program was without crucial amenities, like a batting cage, during its inaugural season, Thomas was pleased with his team's progress and passion for the game.
"I thought we had a great first year," Thomas said. "We were competitive and definitely gave us a chance to see what our competition was like and places we need to improve upon. And so just learn to grow from those games and experiences the first year, but all in all, I really thought it was an exceptional first year."
Before the high school offered softball as a sport, girls from the area had to find a travel team to play for once they aged out of the city's rec league.
That was until Jamie Lovett and Kelley Knack spearheaded an effort to bring softball to Ennis High School. The two put in the effort to raise the funds, sparked interest within the community, and visited with board of directors of the school district to receive approval for the varsity program.
Lovett and Knack are also volunteer coaches and parents to two Mustangs players, Shae Lovett and Megan Knack. Joining Thomas, Jamie and Kelley on the coaching staff are Whitney Marsh and John Hauck, who are also volunteer assistants.
In addition to a dedicated coaching staff, leadership from upperclassmen is critical on any high school team. That's especially true this season for Ennis, which will have two classes of players who haven't played high school softball before since last season was wiped out.
Those leaders will include Shae Lovett, Olivia Lohrenz and Jenna Snider.
In the circle, the Mustangs will rely on Addi Retherford, who is accustomed to the workhorse role.
"She's a junior this year and two years ago, again, it was our first year and she pretty much carried us as a freshman," Thomas said. "So she'll be seeing a lot of reps as a pitcher. And then we also have Elizabeth Olson who's a freshman, who is looking good so far early in the season. So I imagine she'll be seeing some innings too. And then we're hoping we have two or three more backups in addition."
The Mustangs will be competing in the Western B along with Manhattan, Deer Lodge and Anaconda. With Thomas at the helm, the Mustangs have a skipper who is motivated to grow the young program.
"I'm passionate about baseball and softball," Thomas said. "I feel like through my profession, I essentially coach or teach every day. So I have that tool set. It's also a good way to get involved with high school sports and hopefully make a difference in these girls' lives.
"The cornerstones that I promote are number one, to have fun; number two, practice with a purpose," Thomas explained. "And at the end of the day, I guess there were three. Final thing I'd say is, you know, ultimately everybody's at a different level of ability and I think what I expect and where they'll get fulfillment, as long as they do the best that they can do, it's all we can ask for."
Thomas is also a physical therapist at Ennis High. He originally came to Montana in 2002 with the Virginia City Players. He ended up staying put and eventually pursuing his dream, which was physical therapy school. This is his eighth year affiliated with the high school.
Mustangs expect strong representation at state golf; Paladichuk looks to defend title
The last time a Mustang was on the golf course, Landri Paladichuk was on the 18th green of the Double Arrow Golf Course in Seeley Lake cruising to a 10-stroke victory at the Class C state championship.
That was back in May 2019. As we all know, there was no season in 2020.
"It is pretty surreal," said Paladichuk, who is putting the finishing touches on her senior year. "During the past year I've tried to get out (on the course) as much as I could, but it's definitely not the same. I'm not competing with the same people and it's definitely not the same atmosphere. To think it's been that long ago is crazy because it's still very vivid in my mind."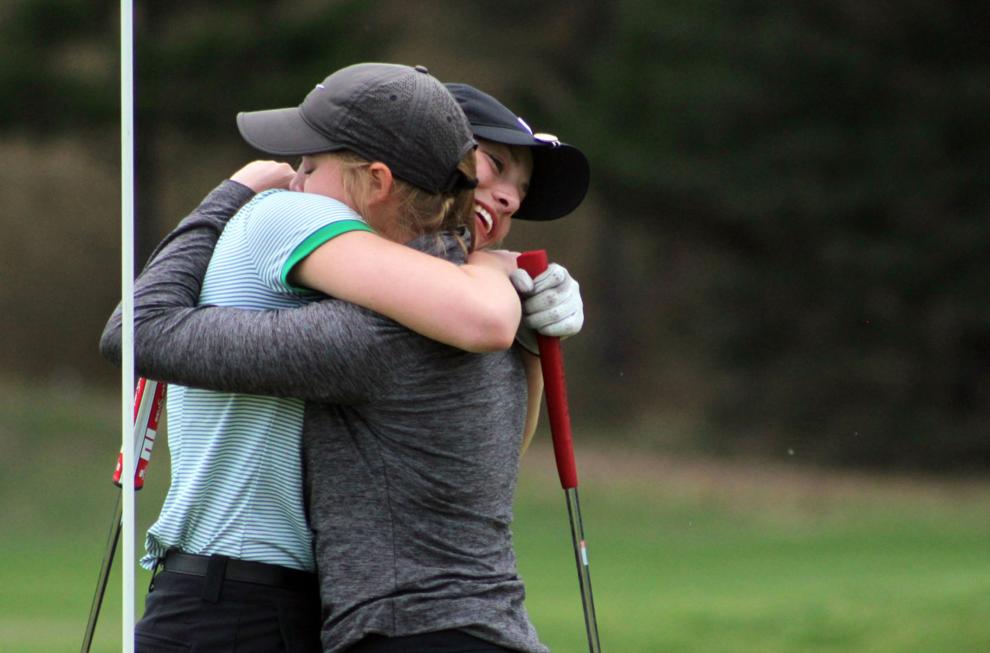 As the favorite to win state again this season, the future Rocky Mountain College golfer is just happy to have a season to enjoy herself and get better.
"My number one goal is to win state again," she said. "But also, I'm just going to look forward to my senior year, and being out there and having fun. I just want to play the best golf I can and improve my game as much as I can."
Paladichuk, a three-sport athlete at Ennis, also noted how sports have helped the community power through a difficult year.
"Having sports to look forward to has been a tremendous thing," Paladichuk said. "I think it's motivation for everybody; going to practice after school, helping each other get through each day and our school does a really good job of supporting us."
Entering his third season as the Mustangs golf coach, Jordan Overstreet echoed his senior standout by stressing the importance of improving each day.
"Our biggest goal this year is just to get better every day," said Overstreet. "Whether it's practice or a meet, we want to just improve every single day and be ready by the state tournament."
Everyday improvement sounds like an easy concept, but during March in Southwestern Montana, Mother Nature doesn't always allow your plans to unfold as you'd probably like.
"This week, with the cold weather and everything we've been inside," Overstreet said. "We had a rules-learning session last night and we're going to do some indoor putting tonight. Hopefully it warms up so we can get back outside."
Other than Paladichuk, the Mustangs also have a few boys who will be contenders at state this season.
"Ian Swanson, he made it to state two years ago, and he'll be back this year as a senior," Overstreet said. "Nicholas Johnson, he's new this year. He played lacrosse in the past but he's played a lot of golf and he's looking pretty solid."
Overstreet also added that he expects to have both a girls' team and a boys' team at state. This is not a given, as a team needs to have three members of a gender qualify in order to have a team score at state.
Track and field anticipates to compete at state
As he enters his second season coaching the Ennis track and field team – third season if you count 2020's season that never was – Nick Burgess is optimistic about the coming season as well as the immediate future of the program.
"The biggest thing is I'm lucky enough to have some pretty good upperclassmen that started as underclassmen and worked up, and they're bringing some really good kids with them," Burgess said. "When I first took over, we did lose some pretty powerhouse athletes. So it has been a process to come back from that and to rebuild the athletes that we have, but we have a good group right now. We really do. We have some really good underclassmen coming up."
Important cogs for the Mustangs this season are returning state competitors Shelby Klein and Brand Ossler.
Klein, a standout on the basketball team, will be leading the throwing team.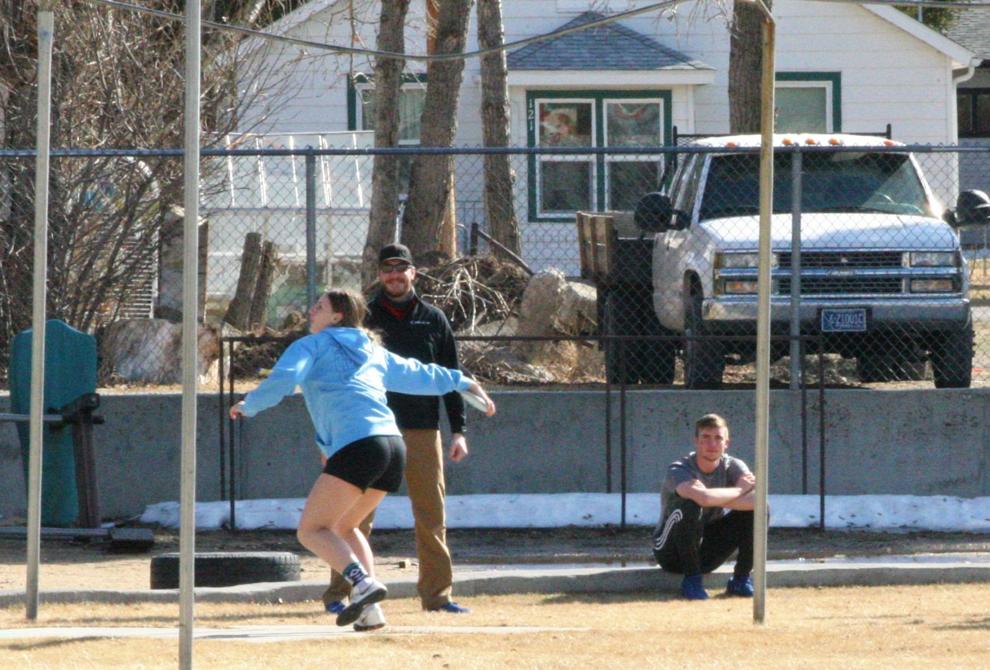 "She was able to compete in state in javelin, discus and shot in the past," Burgess said. "She definitely has a goal to get back (to state) again. She's a really, really good athlete there."
Ossler, who was also a standout on the basketball team, is a jumper.
"He's definitely someone that wants to get back the state," Burgess said.
Avery Oliver will also be providing upperclassmen leadership.
"She's been an integral part in our relays in the past, and her younger sister is competing this year too," Burgess said. "And they're both a really athletic family and they'll be bringing quite a bit as well, but those are our main state group trying to get back to the state again this year."
Not everyone qualifies for state, and that's just fine. Burgess explained that it's quite a unique sports environment because you have concrete data points – in the form of time – that help you track success and progress on a daily basis.
"I think one of the things that I personally love is that it's a sport where you get out of it what you put in," Burgess said. "If you come as an athlete and you work hard every day, you're going to see improvement.
"You might not be a state qualifier as a freshman, but if you stay the course and work, you can see that improvement and eventually you can get there. You can see that line, and it's a sport where you can see all that improvement over time. I love that part about it."
And what's better than being outside in Montana as we welcome spring while the winter months fade?
"I love that it happens in the spring and you get to be out with other people that just want to be out and compete," Burgess added. "I think those are two of the biggest things for me that I see as a coach that I really enjoy."
While the network is vast; the track and field community takes pride in being close-knit and supportive. Burgess explained that simply hearing through word of mouth about someone's accomplishment is something the community revels in.
"It's being excited for all athletes who have a good performance," said Burgess, who arrived in Ennis in 2010 from Baker. "There's not any animosity or anything that way. It's the guy next to you is from a different school and has a fantastic throw or a fantastic race. You have that whole camaraderie of everybody being excited for that athlete as well. And I think that's something that's pretty unique to track and pretty exciting as well."
The past year has been difficult for most communities, but Burgess observed that the availability of sports and competition has helped keep everyone mostly positive.
"Overall, we've been able to stay open for the majority of the year and being able to have those athletic events. We were able to compete in football, volleyball, cross country, both basketball teams," he said. "And now we have track, golf, and softball going on right now. And being able to get back to that, I think has done a lot for our community as a whole and definitely our school community as well. Being able to participate, being able to get out with their friends and compete, I think has went a long way to helping our students enjoy this year a lot more, come a little closer as well."
Matthew Kiewiet is the sports editor for the Montana Standard and sports betting columnist for 406MTSports. Email him at matthew.kiewiet@406mtsports.com or follow him on Twitter @mattkiewiet406.