BUTTE — The first home run in the history of Ennis High School softball was hit earlier this year during the second game of a doubleheader against Deer Lodge.
Whitney McKitrick hit it. The senior actually knocked two out of the park in that game, which was also the first win in program history.
The triple she smacked in a win over Conrad on the first day of the Laverne Combo Softball Invitational didn't quite clear the fence, though that particular multiple-base hit technically was a first, too. No one in an Ennis Mustang softball uniform had ever stepped foot in Stodden Park for the long-running annual tournament before this year, let alone hit a triple.
You see, until this spring, Ennis never had a softball program. The small Madison Valley town had recreation ball, co-ed leagues and a bunch of people who loved the sport.
They came together to create a softball program. School board meetings, a race against time to get money raised and figuring out a place to play were among the many issues the group faced.
"We've went through a lot," said McKitrick, who is in her first and only year of high school softball. "It's kinda crazy."
When the Mustangs are up to bat, assistant coach Jamie Lovett can be found in the box along the first base line.
Lovett, along with fellow coach Kelly Knack, did much of the legwork to create a team from the dirt of an old senior league field.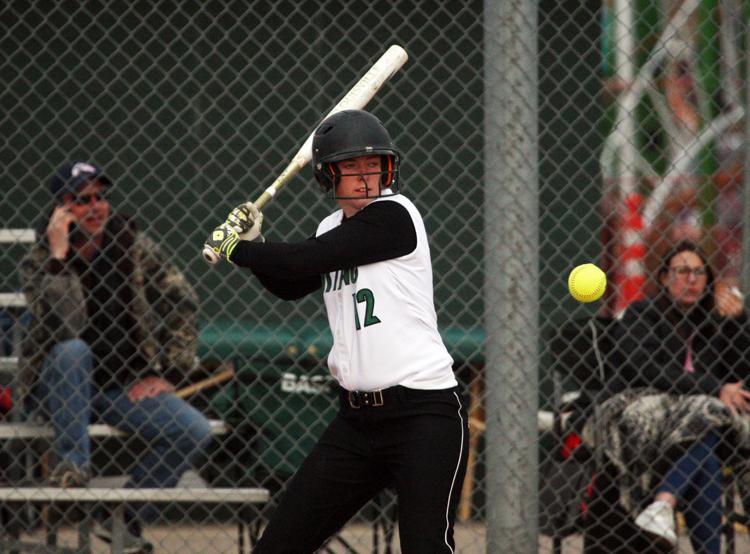 Kind and gracious in person with a thick layer of iron under her skin, Lovett was a perfect candidate to help spearhead the effort to bring a high school team to Ennis. There was first and foremost a personal element — her daughter, Shae, is now a freshman on the Mustang squad.
A rec league coach for years, Lovett also knew just about everyone in the area's softball community. Those things, along with a deep love and passion for softball, morphed into a serious effort to get a team sanctioned by the Montana High School Association.
Lovett and Knack had community support from the start and ideas of where to find a head coach already in mind. Armed with the knowledge they had significant backing, they went to the school board in November of 2017 to raise their idea.
And that is where they ran into a major problem.
"(We) asked them what their thoughts were," Lovett said. "They said there's no money in the budget."
The response from the board kick-started perhaps the most ambitious and daring venture of the Ennis softball team's creation. To get their team, the board said in another meeting in December of 2018, they would need to raise funds for two seasons by Feb. 1.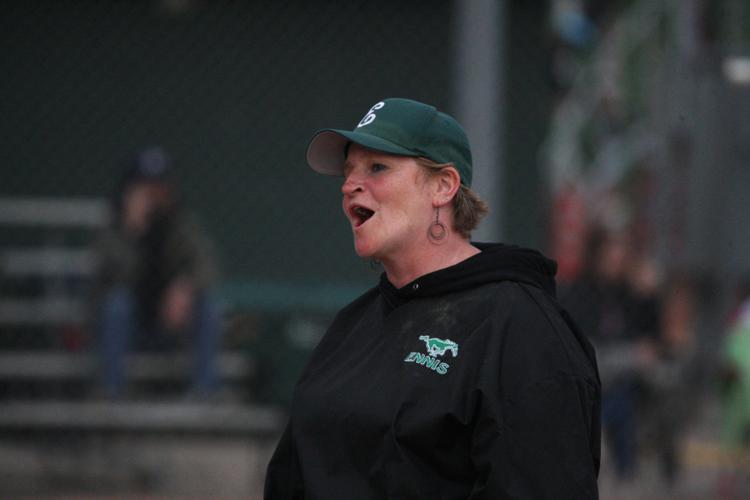 This meant a sum close to $30,000 would have to be raised — or at least committed — in six weeks for the team to exist. It was expected to cost about $20,000 to get the program up and running for an inaugural season along with an additional $10,000 per year to continue.
With all the momentum of their campaign to get softball in Ennis going their way, they felt this was the time to make the program happen. Along with prospective players who had also fought and clawed for a softball team, they got to work fundraising.
They reached out to businesses and groups around the Madison Valley, not entirely sure what to expect. What the group found shocked even them.
"It was like just crazy to see all the emails come in from people saying, 'Hey, we wanna help your softball program,'" McKitrick said. "Or people even saying, 'Hey, we want to help coach your softball program' and stuff like that, it was super awesome."
The fledgling softball team raised $35,000 during that six-week period as money and commitments flooded in from a multitude of places.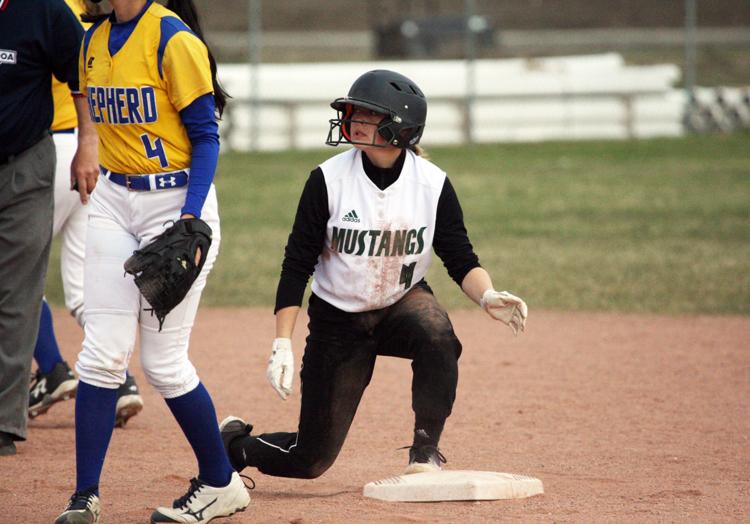 Imerys, a multi-national mining company that extracts talc in the area, pledged $5,000 for three years with the promise of more money in the future. Small businesses contributed, as did the Women's Club and Lion's Club after each organization met with the softball hopefuls.
It was not long at all before the group had the contributions they needed to start the team.
"We have so much support from our community," McKitrick said. "So many business donated and it was really special to us for them to have our backs to get the program started."
On a sunny first of February at a school board meeting, the group presented the money and commitments. By June 1 they had collected and Ennis High School officially had a MHSA-sanctioned softball program.
A school board member helped find a Department of Natural Resources grant that matched the contributions and soon the team not only had legs, it had a future.
That allowed the newly minted team to focus on another monumental task — getting both the team and field ready to play competitive softball games.
Ennis hired Andy Thomas, a local coach, to head the program and soon he had a full staff. Eighteen players — some of whom had never played— went out for the sport. The inaugural crew is comprised of three seniors, four juniors, four sophomores and six freshmen.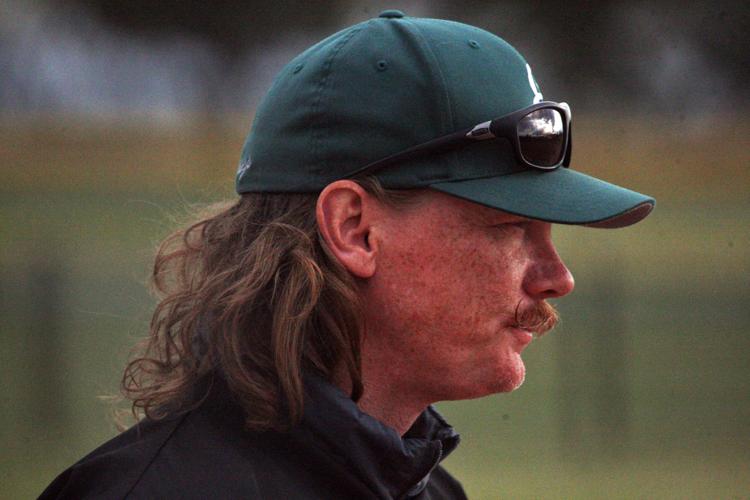 "It's been a ton of fun," Thomas said. "The girls have worked hard. Fortunately we have had a rec program in town, so that's helped with having some of girls up to speed in the season … it's been quite the diverse lineup out here."
Ennis was slotted into the South Division of the Western B/C and play alongside Anaconda, Deer Lodge and Manhattan. The Mustangs got four home dates this year, with the final evening ending in a thank you barbecue for the many people who contributed to the construction of the program.
Playing a mixed schedule of varsity and JV games, the sport's tracking site Gamechanger has Ennis' 2019 record at 8-14, which includes several jamboree contests that don't count toward official records. Varsity wins have been hard to come by, but the team has improved significantly during the season.
Most of all, however, the team is simply enjoying being around each other and sharing a wholly unique experience.
"It's super cool to be one of the first seniors to play softball and our teammates have been super supportive through everything," McKitrick said. "Senior night was amazing, they were so supportive. We're always cheering each other on, even if we're down by 10 we're always cheering each other on."
The future seems bright for the Mustangs.
With the grant money, the school wants to either build a new field or heavily renovate their current senior league diamond. More of the grant money will open up soon and help immensely with the building costs.
Attrition does not seem an immediate problem either, as Lovett said there are over 60 players currently in the rec softball program. Lovett was a big part in grade-school softball getting a big boost around 10 years ago and has continued to help push for its success.
That pipeline, along with years of work by many in the Ennis community, helped bring a small band of softball players together to play the sport they loved. McKitrick may have hit the first home run, but the first shot had come in the initial team meeting.
"I just told the girls, look around the room," Thomas said. "You're part of history."