Only one male and female will be selected, meaning some extraordinary performances would be left on the cutting room floor.
That just doesn't seem right, so without giving away any state secrets in terms of our next 406mtsports.com Athletes of the Month, following are some of the standout performers for May that are receiving some love from readers for their achievements and merit recognition, in alphabetical order.
Not everyone nominated could be listed here and not everyone who had great performances was nominated, but we've taken notes for what should be some great future stories.
Delaney Bahn, Bozeman, track and field: Our 406mtsports.com Athlete of the Month for April, Bahn didn't slow down in May – winning the 100, 200 and long jump at the Class AA meet in Kalispell. She also finished fifth in the 100 hurdles and was on the Hawks' third-place relay team.
Zoe Delaney, Winnett-Grass Range, track and field: A junior, Delaney medaled in four events at the Class C meet, winning three. She had personal bests in the 200 and 800, and also took the 400.
Erin Elgas, Belgrade, softball: In the Panthers' final season in Class A, Elgas pitched them to their third consecutive state title, striking out 19 of a possible 21 hitters against Frenchtown in the quarterfinals. Belgrade finished 23-0, with Elgas winning 17.
Martin Farver, Scobey, track and field: The Spartan senior took first in the 100, 200, 400 and 1,600-meter relay to lead his team to the school's first state Class C title in 23 years after the Spartans missed out on the 2018 title by just two points. Farver also finished second in the 110 hurdles as five Scobey records were set in Laurel.
Carlee Fryberger, Charlo, track and field: The sophomore won Class C state titles in the 100 hurdles and 100 dash, finishing with five medals for the entire meet to give her 10 for a career that's only half over. In the process, Fryberger led the Vikings to a second-place finish.
Bradley Graves, Huntley Project, track and field: Graves broke the all-class record in the 110 hurdles (14.14) that had stood since 1984 and led the Red Devils to a dominating championship at the Class B meet. He also finished second in the 300 hurdles and was a part of the champion 1,600 relay team.
Brody Grebe, Melstone, track and field: An accomplished basketball and football player to boot, Grebe set three school records and lifted the Broncs to fourth place in the Class C meet by winning the shot put, long jump and triple jump, and finishing second in the 100.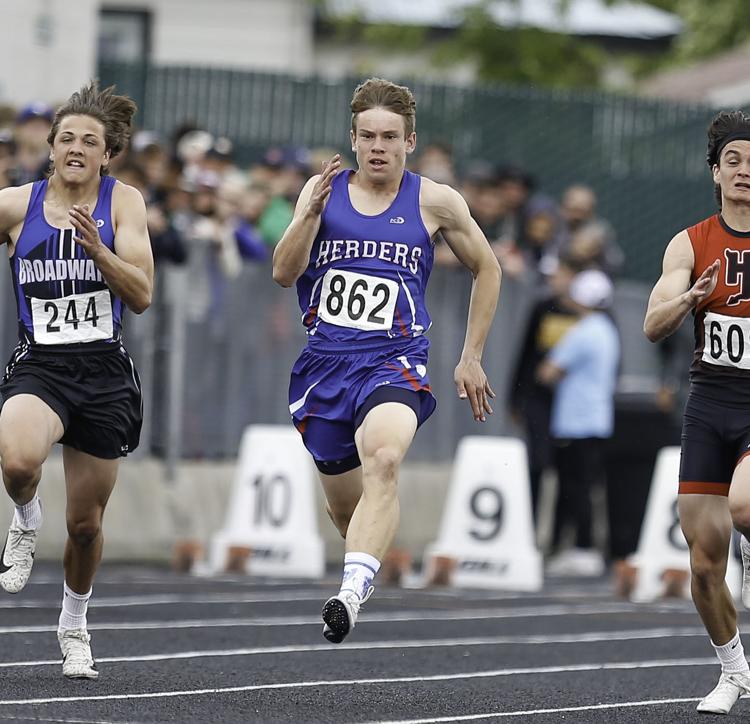 Casey Gunlikson, Big Timber, track and field: An all-round athlete, the senior broke two Class B records at state en route to winning three gold medals. Gunlikson won the 100 and 200 dashes with state record times and also the 300 hurdles, finished third in the 400 and anchored the 400-meter relay. He also was class Salutatorian.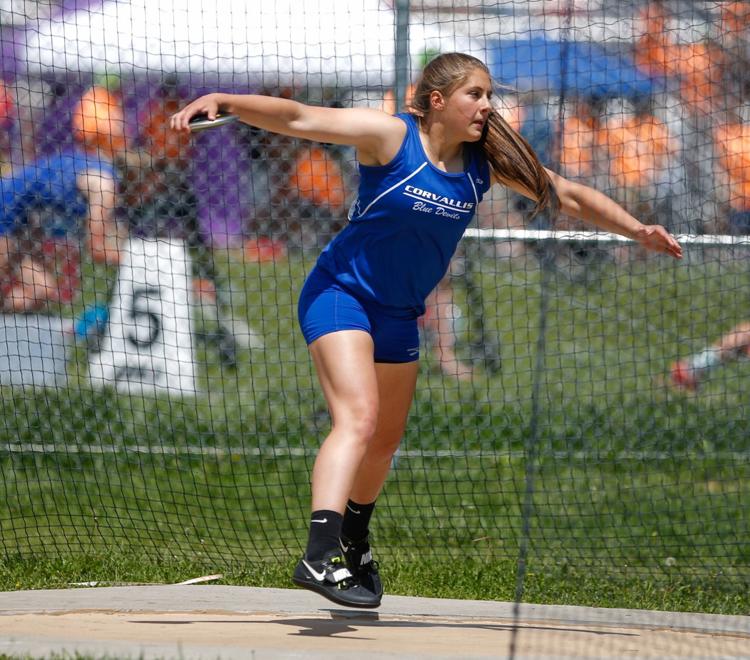 Calla Haldorson, Corvallis, track and field: A senior, Haldorson capped her career with an unprecedented feat – winning a fourth consecutive discus crown.
You have free articles remaining.
Caidin Hill, Manhattan Christian, golf: A sophomore, Hill stayed on track for winning four state Class C crowns by making it two straight this spring. In the process, Hill led the Eagles to the state team title.
Addy Hultgren, Huntley Project, softball: A junior, Hultgren struck out 42 hitters in four games to lead the Red Devils to the first Class B-C softball crown in school history.
Hunter Leighty, Troy, track and field: The senior placed in three events in the Class C meet, including second in the 400 with a personal-best 49.48 – good enough for fourth in all classes. A 4.0 student who holds numerous school records, he was fifth in the 100 and sixth in the 200, scoring all of his team's points to put Troy in 14th place.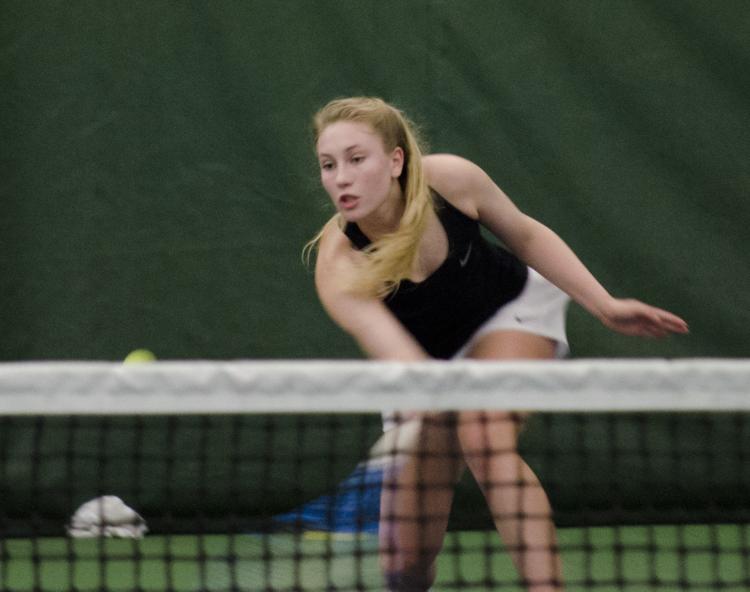 Maicy McCarty, Bozeman, tennis: A sophomore, McCarty lost only five games in the entire Class AA tournament en route to the title and an unbeaten season. She won one set 6-3 and the seven others either by 6-0 or 6-1.
Ellis McKean, Glasgow, track and field: The senior closed his career by winning both the 1,600 and the 3,200 at the Class B meet.
Karsen Murphy, Glendive, track and field: An accomplished ballerina, Murphy set a Class A record in winning the triple jump and also took the high jump.
Rylan Ortt, Missoula Sentinel, and Evan Todd, Kalispell Glacier, track and field: In a battle for the ages, two of the nation's top javelin throwers battled it with, with Ortt -- our boys 406mtsports.com Athlete of the Month for April -- topping last year's state champion with a toss of 208-8. Fittingly, that put Ortt in a tie with Montana's defending state champion for sixth place nationally this spring. Todd's best throw at the state meet was 188-7.
Bradley Rakich, Dillon, tennis: A senior with a 4.0 GPA, Rakich completed his career by leading the Beavers to their first state championship and fourth consecutive Southwest A divisional crown. He is a two-time Class A singles champion and also knocked off the state champions from Class AA and Class B-C during his career. A three-sport athlete, Rakich will play tennis at Morningside (Iowa) College.
Hunter Shelmerdine, Seeley-Swan, track and field: A senior and 4.0 student, Shelmerdine earned medals in five events at the state Class C meet.
Angellica Street, Columbia Falls, track and field: The junior javelin phenom capped off a big year by winning the event at the Class A meet for the second straight year and doing so with an all-class record toss of 156-11 – besting the old mark by more than four feet. It was also the fourth best through in the nation this year.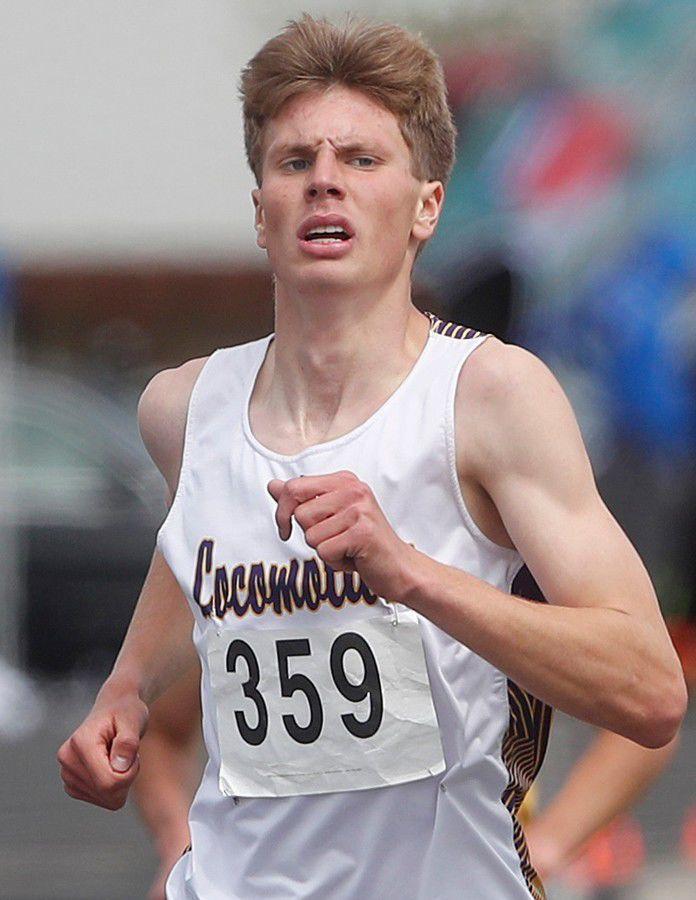 Levi Taylor, Laurel, track and field: Taylor shattered numerous school records during the school year, including the 1,600- and 3,200-meter marks held for more than a decade by Laurel legend Patrick Casey. At the state meet on his home turf, he won the 800, 1,600 and 3,200 meters – finishing unbeaten in all three events during the spring and helping the Locomotives to the co-championship. Taylor, the Class A state cross country champion, also graduated with honors.
Kennedy Venner, Billings Senior, softball: A freshman, Venner provided a glimpse of Senior's promising softball future by hurling all but two innings in the Class AA state tournament and lifting the Broncs into the championship game. She threw a one-hitter against Kalispell Glacier, struck out 11 against Helena Capital and became only the second pitcher to down eventual champion Great Falls in the past two seasons.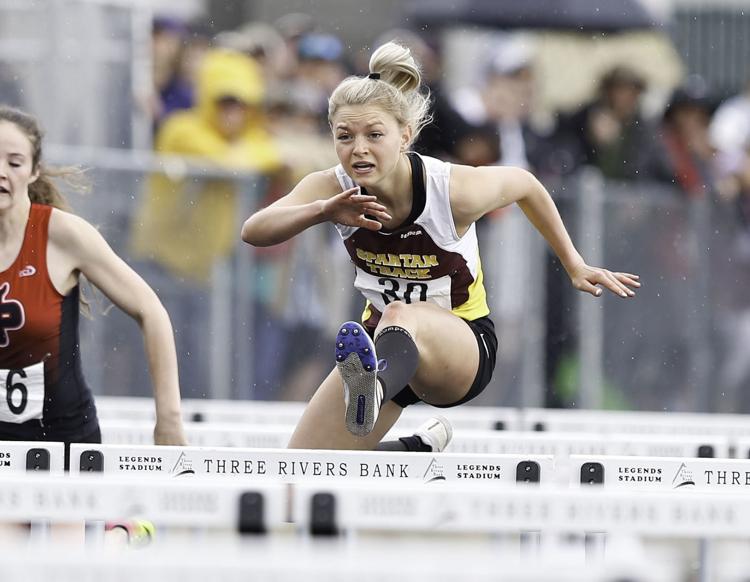 Wrenzi Wrzesinski, Baker, track and field: The senior was a one-woman wrecking crew at state, scoring 49 points by herself in lifting the Spartans to a co-championship with a deep Huntley Project team by winning the 200 meters as well as the 100 and 300 hurdles, and finishing second in the long jump and third in the 100. She also anchored Baker's state championship 400- and 1,600-meter relay winners, giving her five golds, a silver and a bronze for the two-day event. Wrzesinski finished as a three-time state champion in both the 100 and 300 hurdles.
Odessa Zentz, Helena, track and field: A freshman, Zentz offered a glimpse of successes to come by winning the 400 and 800 championships at the Class AA meet.
Get in the game with our Prep Sports Newsletter
Sent weekly directly to your inbox!