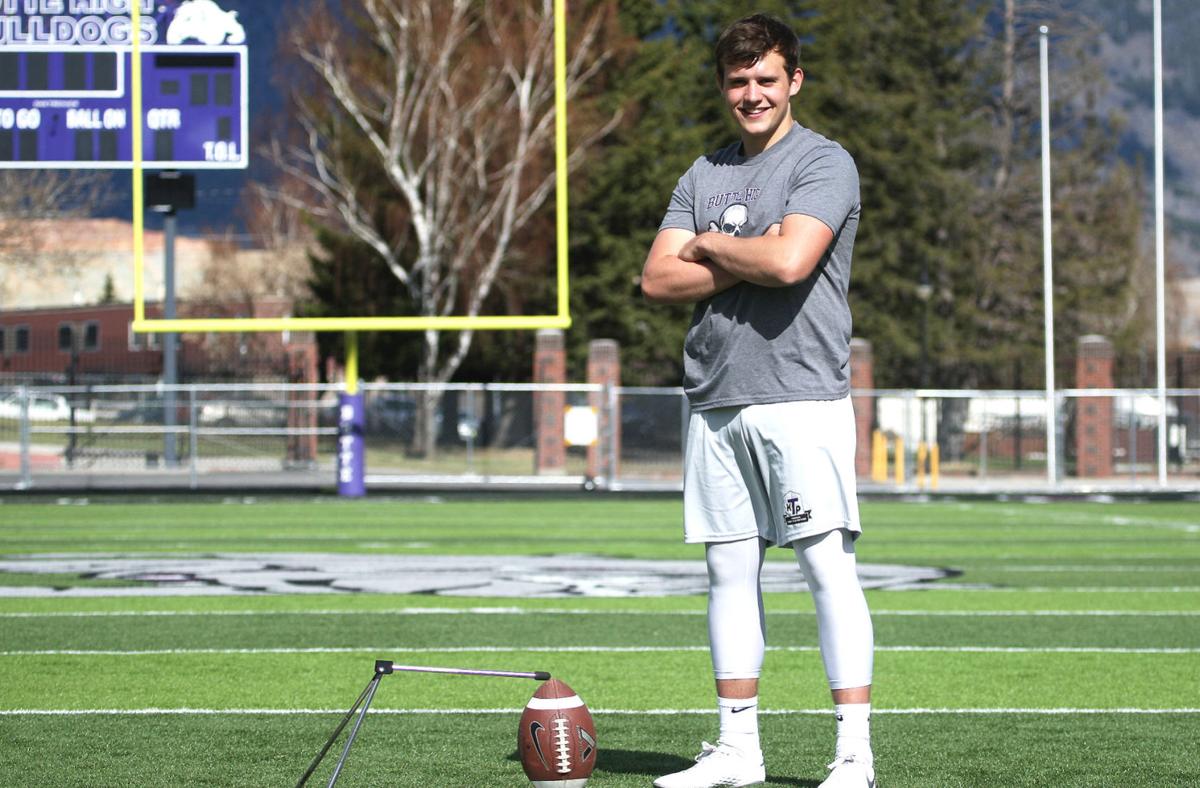 BUTTE — While booting a pigskin through the uprights might seem like a straightforward operation, the mechanics of placekicking are complex and leave razor-thin room for error.
Something as awkwardly shaped as the human foot must make swift and precise contact with an oblong leather sphere that was designed to be thrown—not kicked.
Now add in the kicker working in tandem with the long snapper and holder to get the ball snapped, positioned and airborne in less than a second and a half as 11 defenders come barreling across the line of scrimmage. Then pile on the mental pressure of having a game, maybe a season come down to a single swing of the leg.
It all sounds terribly complicated, but Butte High kicker Casey Kautzman has a simpler way of looking at it. 
"You just got to take a deep breath and kick it," he said, with a grin. 
As a sophomore, Kautzman established himself as one of the state's most consistent placekickers during the 2019 season, earning first-team all-state honors as the Bulldogs went on to finish as state runners up. Kautzman delivered 26 touchbacks on 90 kickoffs and converted over 90 percent of his PAT attempts, hitting 64 of 70. He connected on six of his eight field goal attempts, including a long of 43 yards.
That kind of proficiency takes a considerable amount of dedication, and Katuzman embraces the challenge.  
"There's just something about it," the 6-foot, 190-pound Kautzman said on Friday at Naranche Stadium where he's spent much of the offseason expanding his range and transitioning from kicking off a one-inch to a half-inch block as he works toward the college level. "You just have to always work so hard at getting better. It's crazy at times."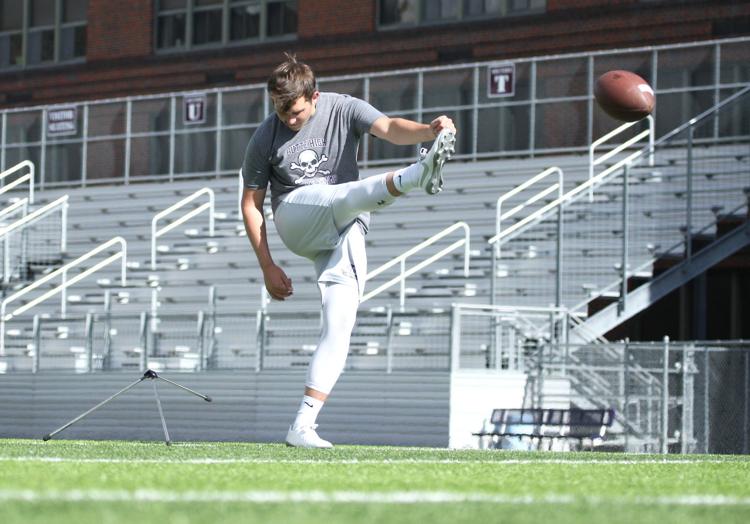 The fact that Kautzman's achievements last season came while he was still an underclassmen isn't lost on Butte High football coach Arie Grey.
"It's exciting to have him two more years," Grey said. "We don't have to get to the first practice and try to find out who can kick. To have a kid that's passionate about kicking, it's pretty nice for us. The sky is the limit and I'm excited to see what he can do."
Perhaps the biggest kick of Kautzman's 2019 season came on Sept. 26 as the 4-0 Bulldogs visited the equally 4-0 Missoula Sentinel Spartans. In a back-and-forth game on a rain-swept field, a 29-yard touchdown pass from Tommy Mellott to Kameron Moreno tied the game at 36-36 with 10 minutes remaining. From there, the Spartans went on a five-minute drive to the Bulldogs' 15-yard line that ended with an interception by Butte's Ryan Neil that he returned to Sentinel's 48-yard line.
Kautzman, and his teammates, knew what was coming.
"There was about five minutes left and someone said to me 'this game might come down to your leg," Kautzman said. "And it did."
With three ticks left on the clock, Kautzman was called upon to deliver a game-winning 37-yard field goal to keep Butte undefeated and put the Bulldogs on top of the Western AA standings.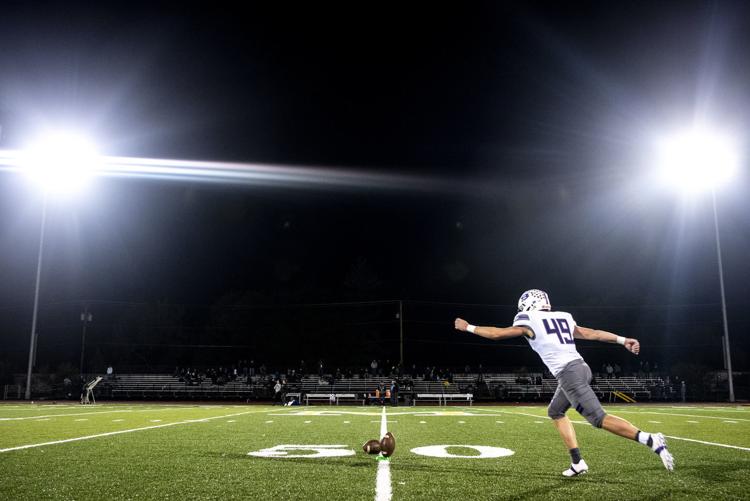 "I didn't make the best contact," Kautzman said. "But it went through."
That kick was some six years in the making. Kautzman played YMCA soccer until fourth grade when he joined Little Guy Football and his coaches quickly realized that he "was the only one who could kick." He spent the remainder of elementary school and junior high as a kicker before joining the Bulldogs. 
As a freshman, he kicked intermittently as senior Trevyn Roth juggled football and soccer games. Once Roth graduated and headed to Division II Colorado Mesa to play soccer, Kautzman was named the starter heading into a memorable season in which Butte came one game short of a championship and undefeated season.        
Fast forward to May, and Kautzman, like most of the world, has spent the past months adjusting to the new normal brought on by the COVID-19 pandemic. He's spent a lot of time working on the mental aspect of kicking by reading and meditating. 
The solitary nature of kicking means that he's been able to still spend plenty of time at various football fields around town honing his craft while adhering to social distancing guidelines. 
There's an abundance of questions about when, where and how football will resume come fall. But Kautzman is still committed to making sure that, when the day comes he and his team can gather on the gridiron again, he's ready.  
"I hope to just get better everyday by one percent, that's what Coach Grey says," Kautzman said. "Over time that'll add up a lot."    
Get in the game with our Prep Sports Newsletter
Sent weekly directly to your inbox!