A new mascot, a new name, where games would be played and longtime rivals finding peace are all concerns for a potential Butte Central-Anaconda high school football co-op, but the resounding note of concern for both sides is player numbers and safety.
Anaconda and Butte Central held separate discussions Tuesday night on the possibility of a co-op football team to begin next year. Anaconda's was open to the public. Butte Central's was attended by parents and student-athletes, and media members were asked to leave for the duration. No Butte Central parents or players asked were willing to discuss the meeting with the media afterward.
"I think both communities have a real pride in their tradition," Butte Central president and head football coach Don Peoples Jr. said after the meeting. "People have a hard time, including myself as the coach, we have a hard time giving that up. But I think a lot of the discussion came down to safety and numbers, and some of those issues that I think that really created the need to at least have the discussions, and have people talk about it."
In Anaconda, meanwhile, a moment from a football game earlier this season underscored why a co-op could be an option moving forward. In a story repeated by several Anaconda football players, running back Dylan Skocilich was knocked out of a game against Florence-Carlton — but had to come back in the next play because there was no one to replace him.
"He was put in the next play because we needed him to play football and there was nobody else that could have filled that position," junior quarterback Dylan Smith said. "If we're looking at it from a safety standpoint, we don't have the kids."
But even among the football team, there was plenty of discussion. Athletic Director Allen Green said at the beginning of the public comments that an informal poll among Anaconda students who planned to play football had been taken in early December as to whether or not there should be a co-op with Butte Central.
According to him, 10 students were for it, 20 were against and six were undecided. One of the students who was opposed, sophomore Patrick Galle, read a letter during the meeting.
"One bad year and we throw in the towel?" Galle read. "I understand that participation numbers are down, but that doesn't mean we need to merge with Butte Central. I think that's something we need to work on as a community and not look for someone else to fix our problems."
He continued: "I don't feel like it's in our best interest to fix Butte Central's problem at Anaconda's expense."
Peoples noted later in the week that the Maroons football team would have a players-only meeting, moderated by the team chaplain.
"I think that will be really good for the kids to have an unhindered ability to speak what they think," he said. "What happens next year, the kids have to be in the middle of that decision-making process."
The proposition given to Anaconda by Butte Central in early December was a three-year commitment. Enrollment in the Anaconda school system is down across the board, with especially small sixth- and seventh-grade classes. The fourth- and fifth-grade classes, however, are much larger and there's hope around the district that higher numbers in the future will help alleviate low turnout in sports.
Several other issues were brought up to the Anaconda school board, including the amount of time the students would spend on the bus. Copperhead head coach Jesse Robins said he was neutral on the co-op, but the amount of time spent traveling between Anaconda and Butte Central was the first thing he brought up when he spoke.
He estimated his students wouldn't get back until around 7 p.m. each night.
"My biggest problem is with the logistics of the co-op," Robins said. "I'm a teacher and busing these kids is going to take a lot of time. That's my biggest concern."
He also expressed concern about how little time Anaconda has to make this decision and Tuesday's meeting was the first on public record regarding the potential co-op. Anaconda will host another town hall-style meeting next week, though nothing official was announced by the school board at Tuesday's meeting.
Discussions will continue for Anaconda only because an informal vote was taken towards the end of Tuesday's meeting. Over a third of the public in attendance voted in favor of further discussion on the potential co-op.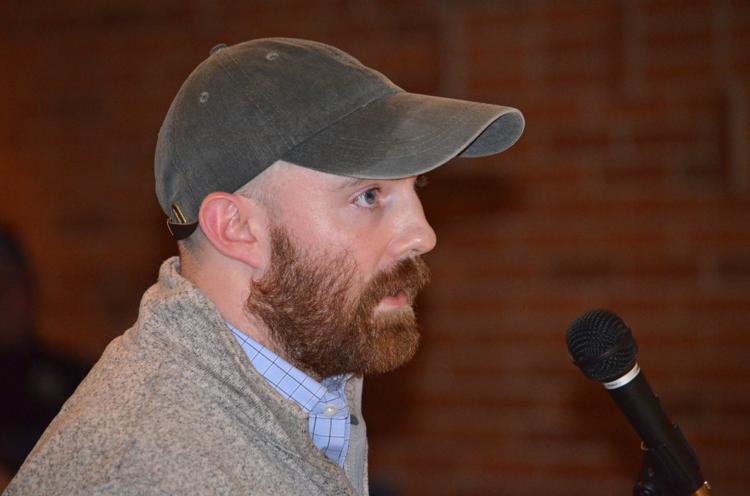 Both sides said the discussions would move to school board meetings at the respective schools, with a vote by the body to be the deciding factor.
A point of contention there is the timeline. If each vote passes, the schools will have until Feb. 1 to file a joint application to the Montana High School Association.
For school board member Angela Galle (aunt of Patrick Galle), the few weeks that remain before the deadline might not be enough time to flesh out the details of the move.
"Where I'm at, if these kids want a shot to stand on their own two feet, there's next year," Galle said. "We're in this rush, end of days deal where we've got to make a decision in the next three weeks and I don't know if we have time to research all the things that go into this."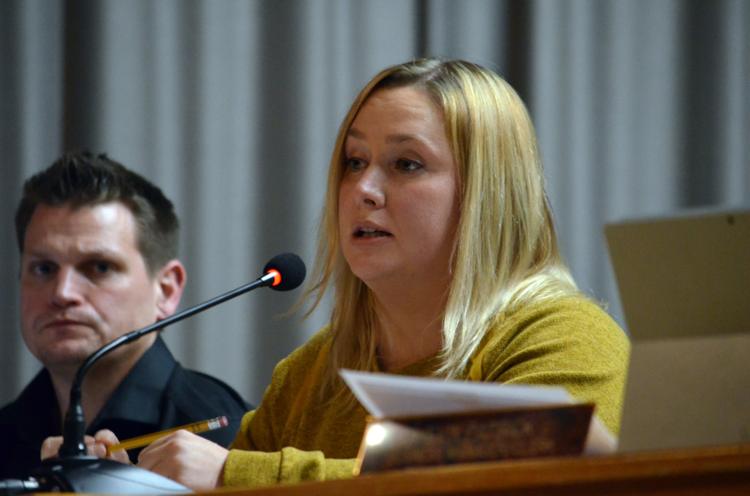 School board member Blake Hempstead said the proposal was mentioned in passing in October, but wasn't official until December. Winter break didn't help with the timing of the meeting, which led to it being held in January.
"In the best interest of the kids we had to probe the public and that's what we're doing," said Hempstead, who was in favor of the co-op following the meeting. "It is a tough deadline to go ahead and meet and there's lot of things that we have to figure out, but a lot of which can be figured after the fact.
"I think we moved in a pretty good step tonight, just being able to hear everybody's thoughts and concerns."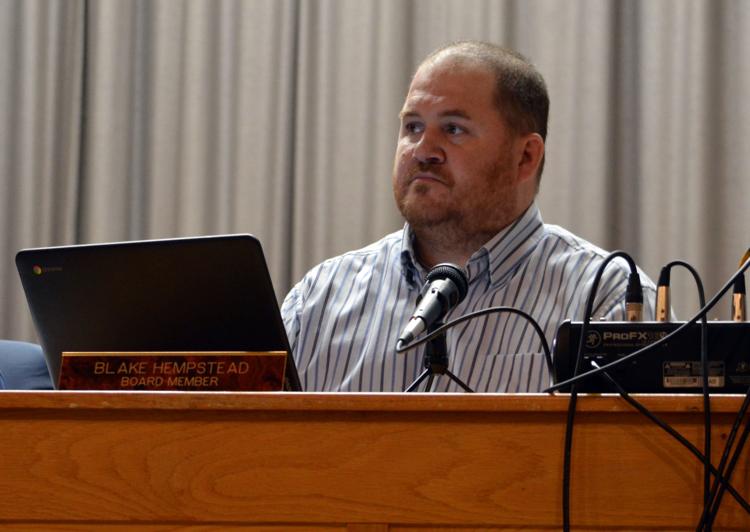 Peoples said the discussion was a "positive opportunity for everyone" to hear why Butte Central is in a position to have to consider a co-op. He said parents raised a number of questions and concerns, but overall the discussion was positive.
"Step one tonight in that process is to determine if this is something we want to continue to pursue," he said. "Do we want to look at it, are our friends to the west of us thinking along the same lines? They may come back tomorrow and say we've decided we're not going to proceed, and that's fine. It's something we'd respect for sure."
"We have to think about why we're doing this and why Butte Central is doing this … if this is to win more games, that's wrong," Robins said. "If we're not doing this because of how we feel about Central, that's equally wrong."
NOTES: Due to low enrollment, Butte Central is forced to petition to continue to play at the Class A level every two years. Moving down to Class B or Class C would not be an option until the 2020-21 school year.
Our numbers are certainly something to be concerned about, but we're going to be strong and competitive, and we're going to hit the ground with the mentality that we're going to be a really strong contender in Class A next year," Peoples said. "But I think the numbers that we're looking at are certainly things we have to be cognizant of and at least have discussions about."