MISSOULA — Zac Crews hit the turf after a 4-yard touchdown. The Missoula Sentinel football standout triumphantly raised both arms in celebration.
The score was the Spartans' exclamation point against the Billings West Golden Bears, sealing a 35-6 Class AA state-title win Friday night at Missoula County Stadium.
"It's unbelievable to go back to back, especially with this crew," Crews said while being swarmed by friends, family and teammates at midfield. "In my senior year to go back to back, it's big."
The Spartans never trailed as they won their 21st consecutive game and second straight crown, beating the Golden Bears for the third time in a year. After going almost 50 years without a state title, Sentinel registered two in a row.
"It's definitely surreal," Spartans coach Dane Oliver said. "It was our night tonight. You play Billings West 10 times and I think it is still split, but things seemed to break our way. Whether that's execution, belief or confidence the Spartans were on it tonight.
"… What an environment. The facility was amazing, the crowd came out, you couldn't ask for a better night. We put on a great performance. … All the hard work and all the kids who have played at Sentinel the last 10 years, we are standing on their shoulders. They laid this foundation and it's a loss for words to describe what they've meant to us. I thought the whole Spartan nation came out tonight and they are all a part of this."
Crews threw three touchdown passes and rushed for two more. The multi-threat, two-way star finished his final high school football game with 88 rushing yards and 120 passing yards, completing 8 of 12 pass attempts. On defense he was a presence with one sack and one tackle for loss.
While his final score of the night was the exclamation point, he had a connection that worked all game.
Crews hit teammate Joseph Weida, an imposing, 6-foot-5 tight end, for two touchdowns as the senior went for 35 receiving yards. The first was a 23-yard strike in the first quarter to open the scoring up, and the second a jump pass from a few yards out following a fake field goal late in the third.
That one in the third quarter was game changing.
The Spartans took possession after stopping West on a fourth-and-5 try around midfield. The Spartans converted a fourth and inches, but faced a fourth and long with the potential of a fake field goal. The kicking unit took the field but Crews took a fake to set up the jump pass that came on a third fourth down.
The Spartans converted five of seven fourth down attempts to just a 2-of-13 clip on third down.
"That felt like, 'Ya know, it's our night,'" Olliver said of the play, which was also used to convert a two-point PAT after the Spartans' first score of the game. " … Wieda has unbelievable hands. They call him baby Gronk for a reason. … Anytime the ball is in their hands good things are going to happen."
The Spartans jumped out to a 15-0 lead before West scored early in the second quarter when quarterback Isaiah Claunch rolled to his right, then found an open Max Kimball for a 16-yard score.
The Spartans defense, like it has all season, held firm and didn't give the Golden Bears' much of anything the final two and a half quarters. West finished the game with 131 yards of total offense — 103 of that coming in the first half as the Spartans suffocated West in the second half.
Claunch finished 6 of 12 for just 37 yards and was sacked three times — once by Crews, once by Charlie Kirgan and the third was a combined, Kirgan and Chase Williams sack. Michael DeLeon rushed for a tough 97 yards on 20 carries but he was held scoreless. West held the Spartans to 88 yards at half, but allowed 276 for the night with the Spartans controlling the yardage battle in the second half.
Kirgan led the Spartans with 3.5 tackles for loss, 1.5 sacks and a team-high 13 tackles. In this season's playoff run, only Kalispell Glacier scored more than once on the Spartans' defense.
"We really worked hard this week," Kirgan said. "We work hard every week but this was definitely an amped up level and the execution was just there. We did everything that we practiced really well. Everybody was flying around the ball. … I think that we really executed our stuff tonight and credit to West, they still do a really great job. I just think we had their number tonight."
Photos: Missoula Sentinel claims second AA title in a row against Billings West
Missoula Sentinel vs. Billings West 01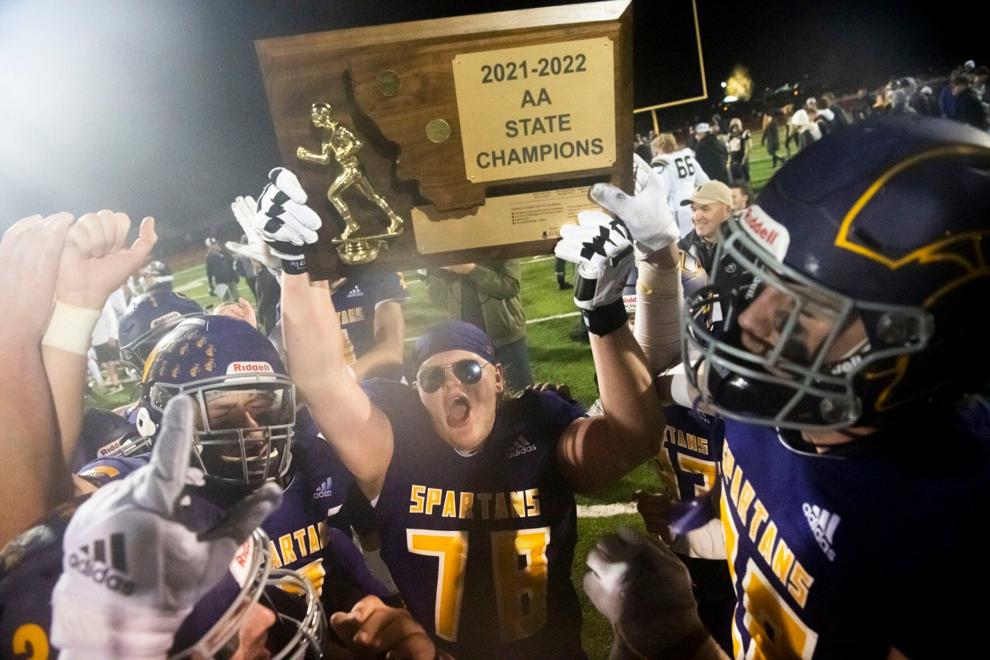 Missoula Sentinel vs. Billings West 02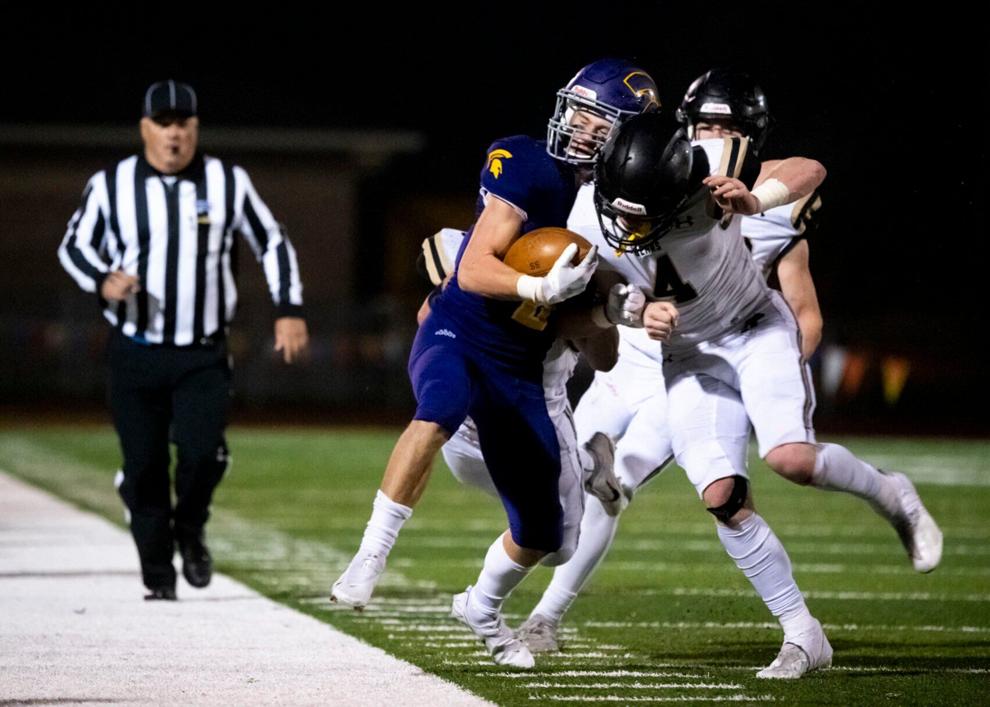 Missoula Sentinel vs. Billings West 03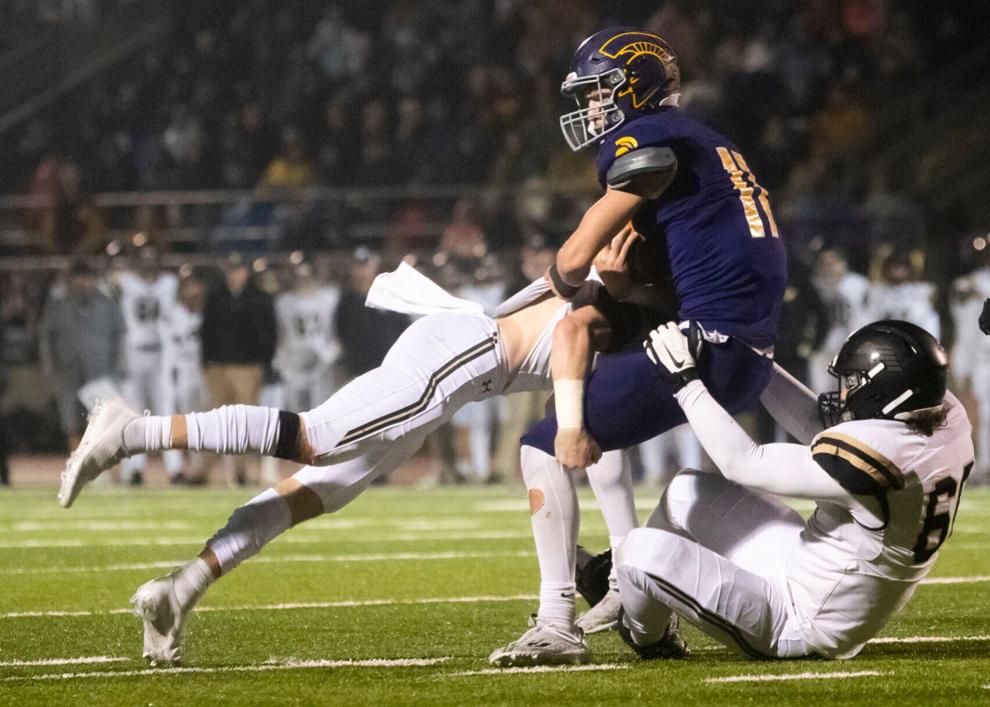 Missoula Sentinel vs. Billings West 04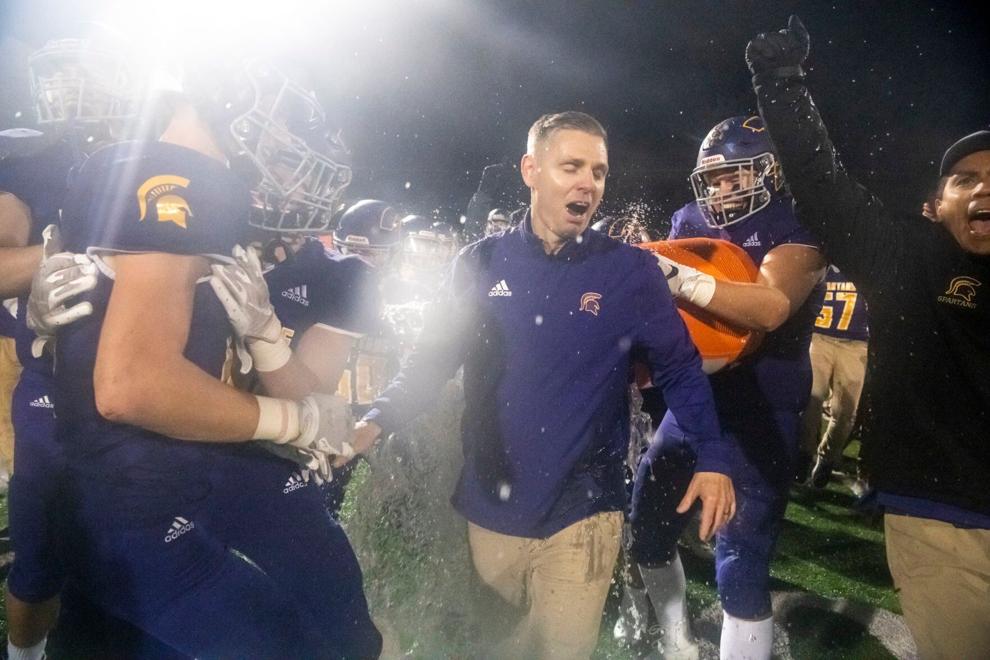 Missoula Sentinel vs. Billings West 05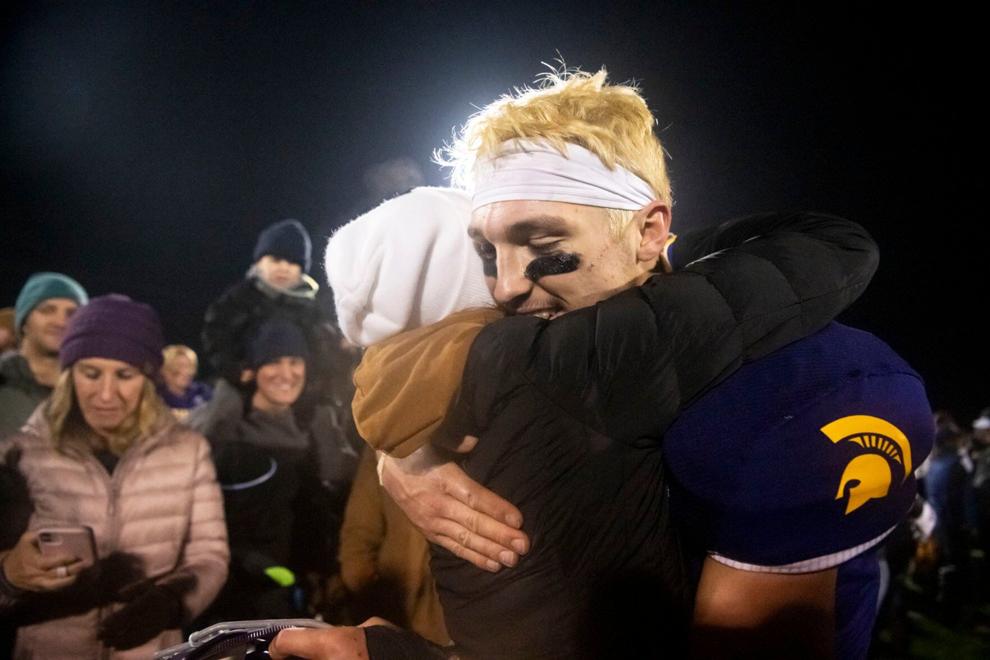 Missoula Sentinel vs. Billings West 06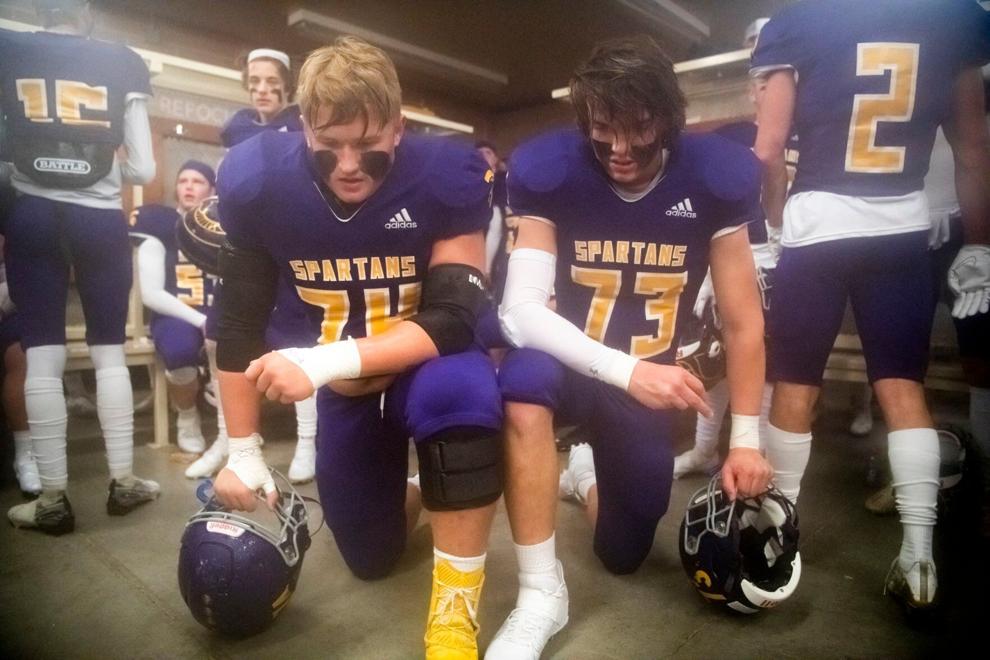 Missoula Sentinel vs. Billings West 07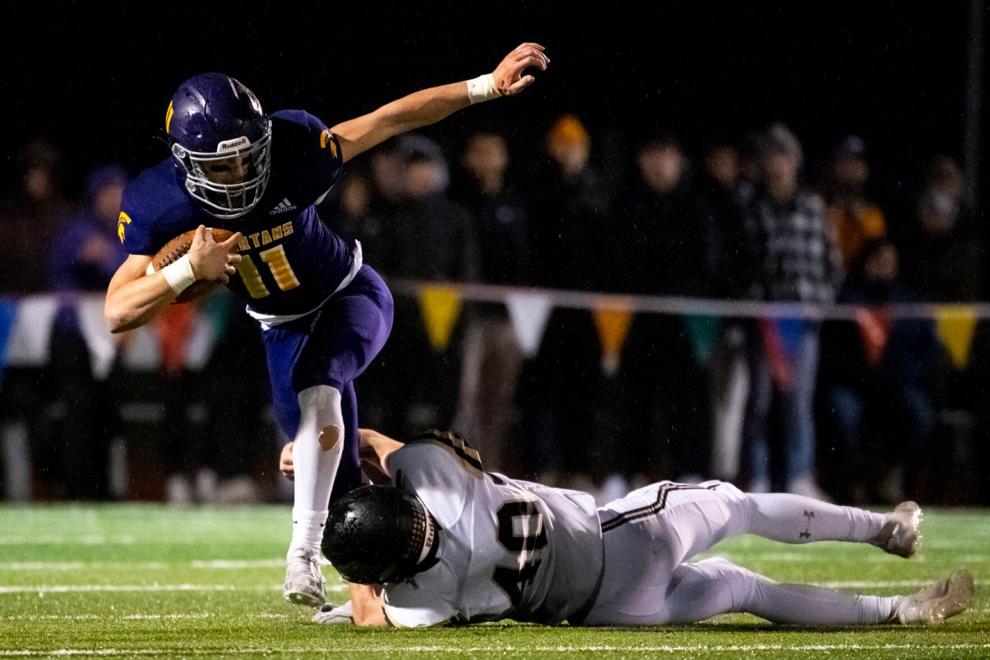 Missoula Sentinel vs. Billings West 08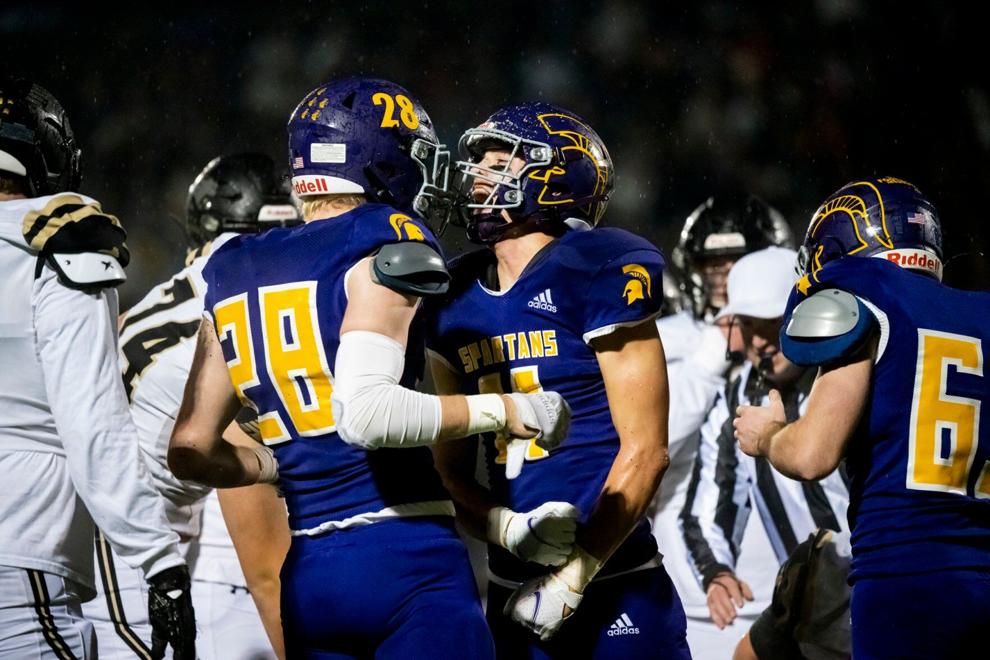 Missoula Sentinel vs. Billings West 09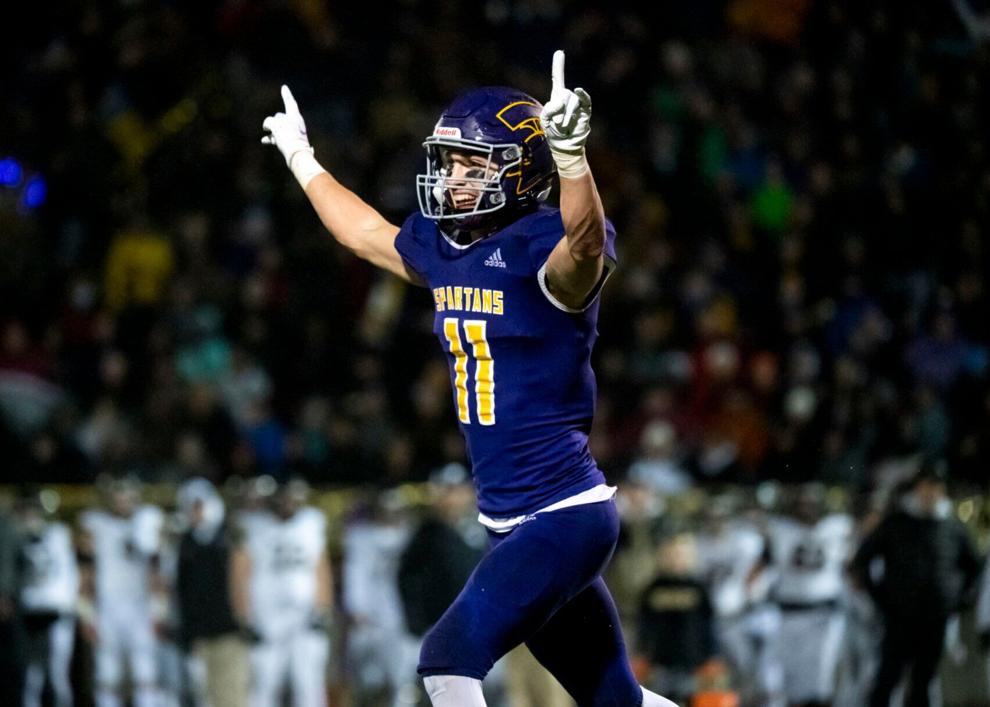 Missoula Sentinel vs. Billings West 10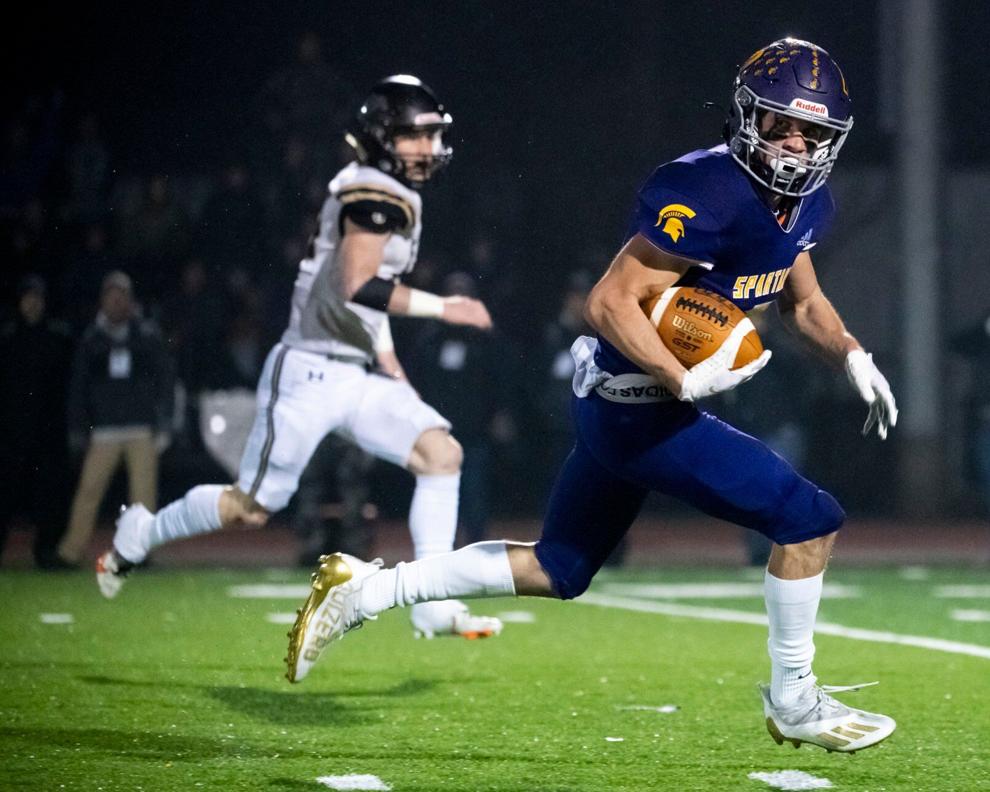 Missoula Sentinel vs. Billings West 11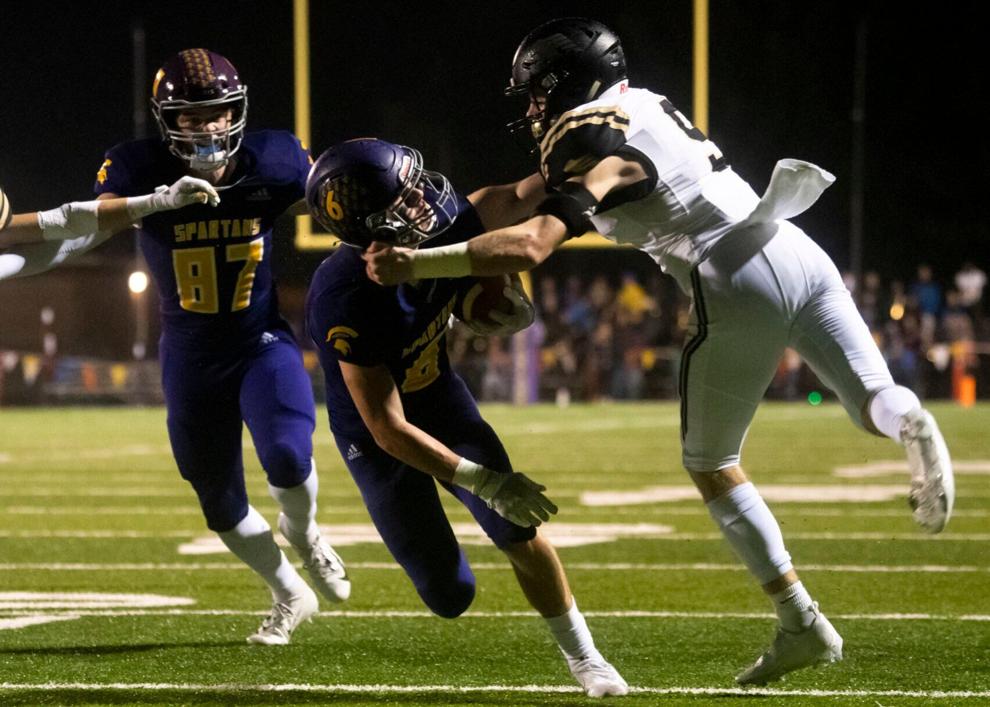 Missoula Sentinel vs. Billings West 12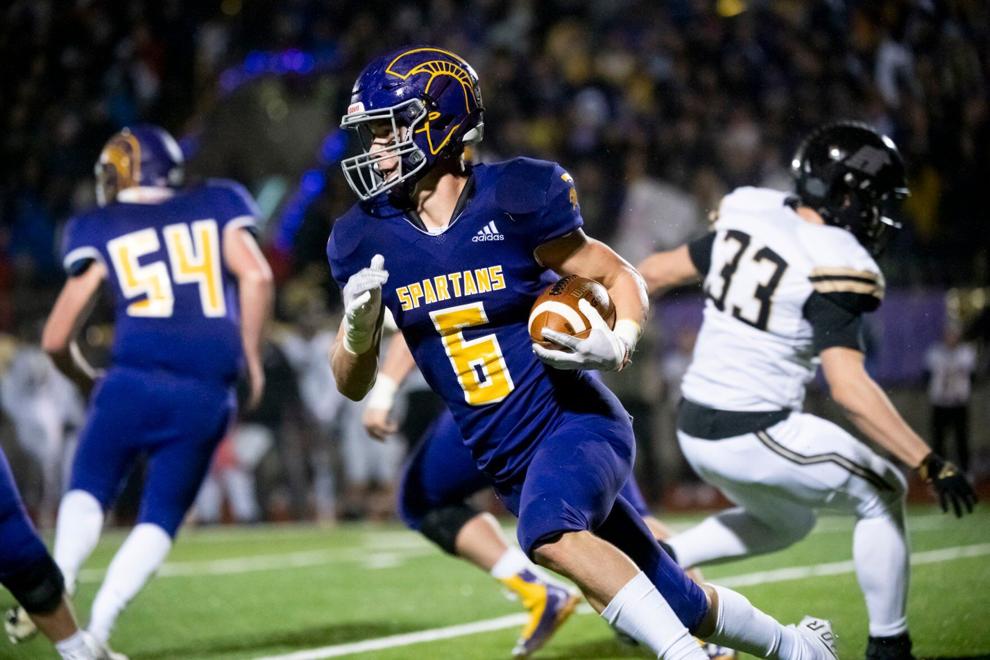 Missoula Sentinel vs. Billings West 13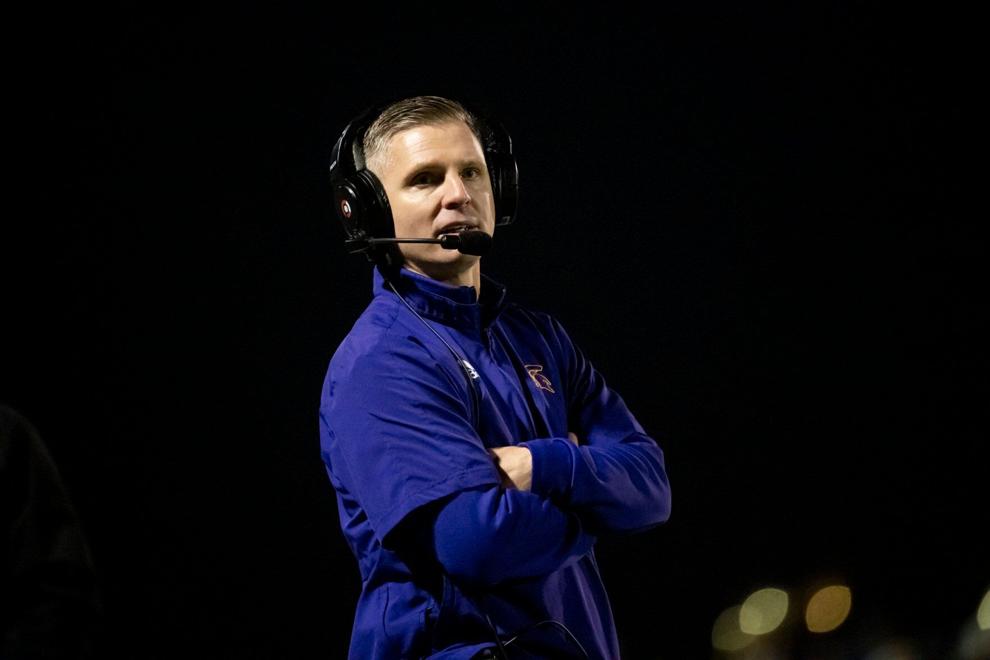 Missoula Sentinel vs. Billings West 14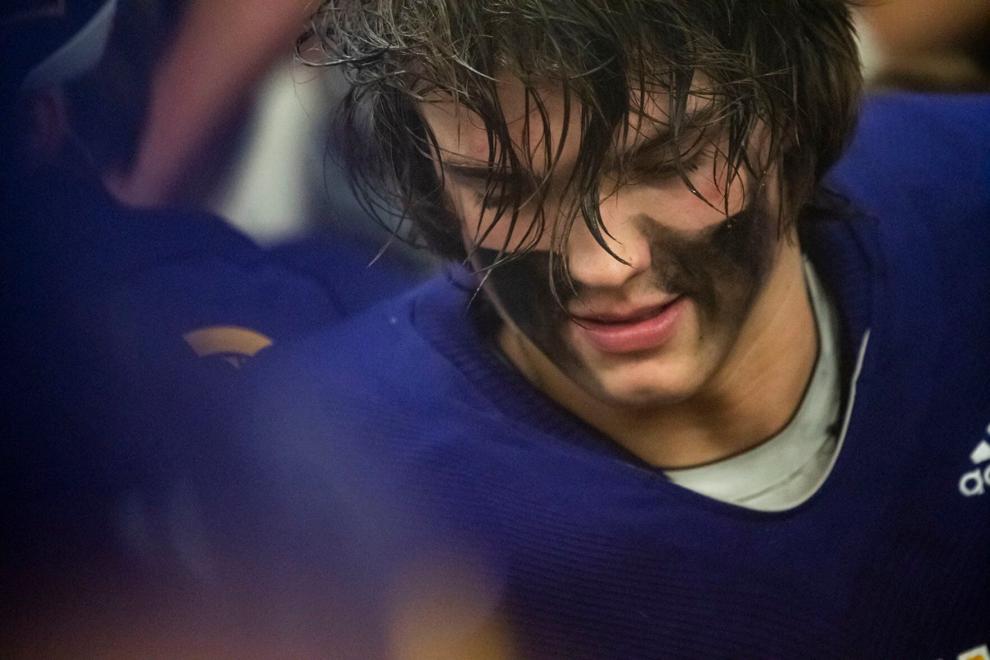 Missoula Sentinel vs. Billings West 15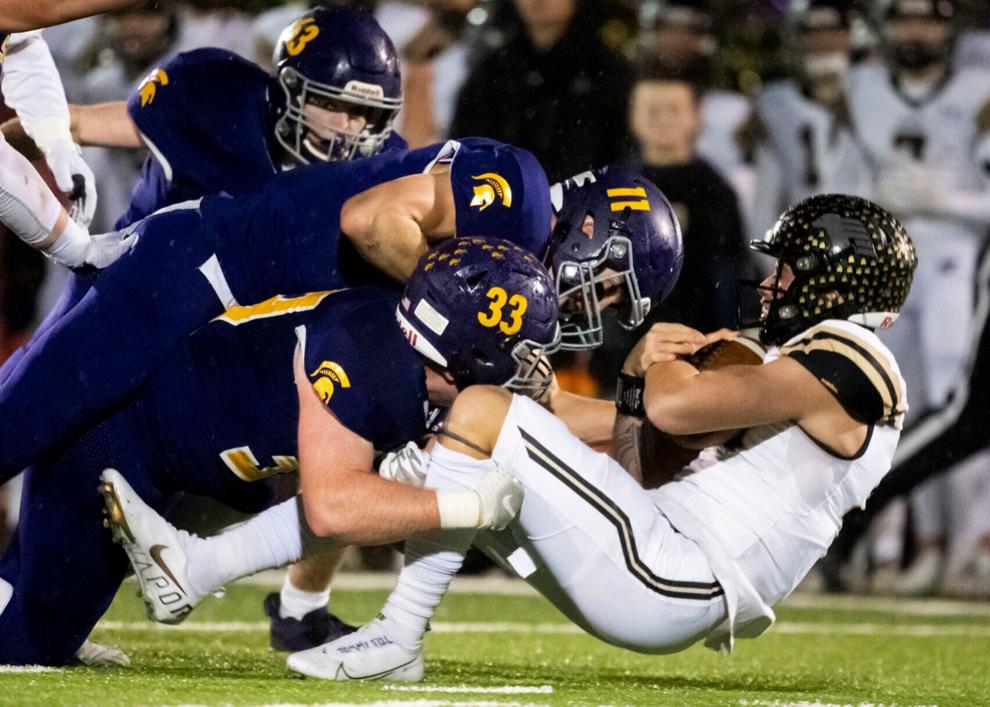 Missoula Sentinel vs. Billings West 16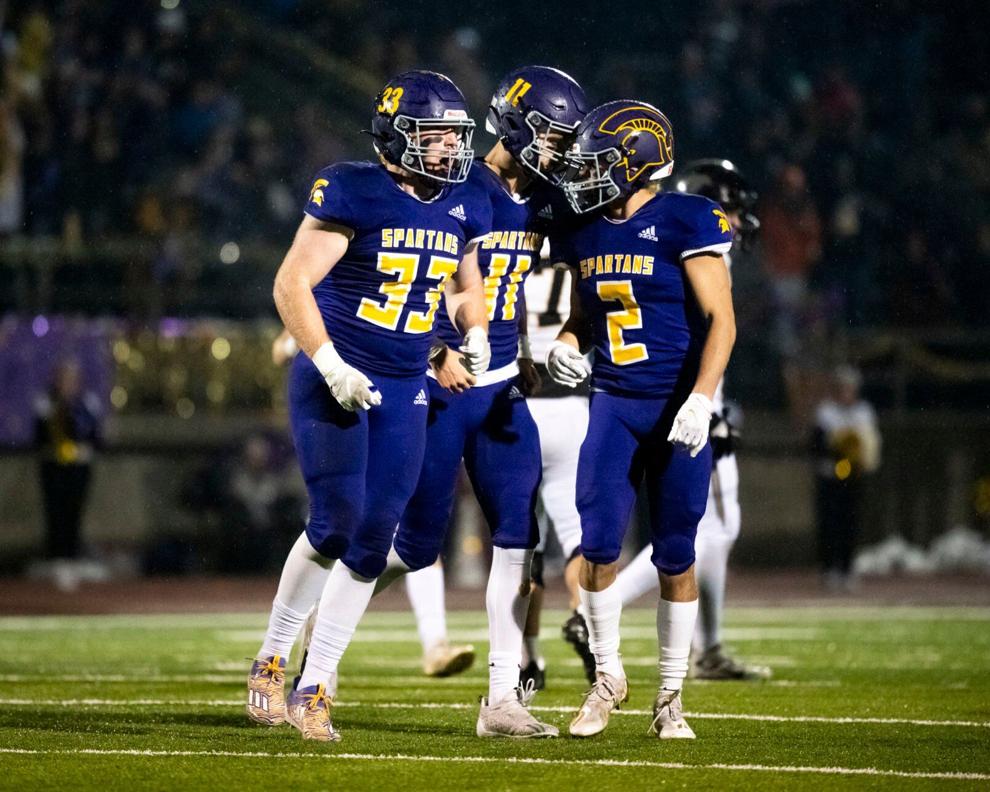 Missoula Sentinel vs. Billings West 17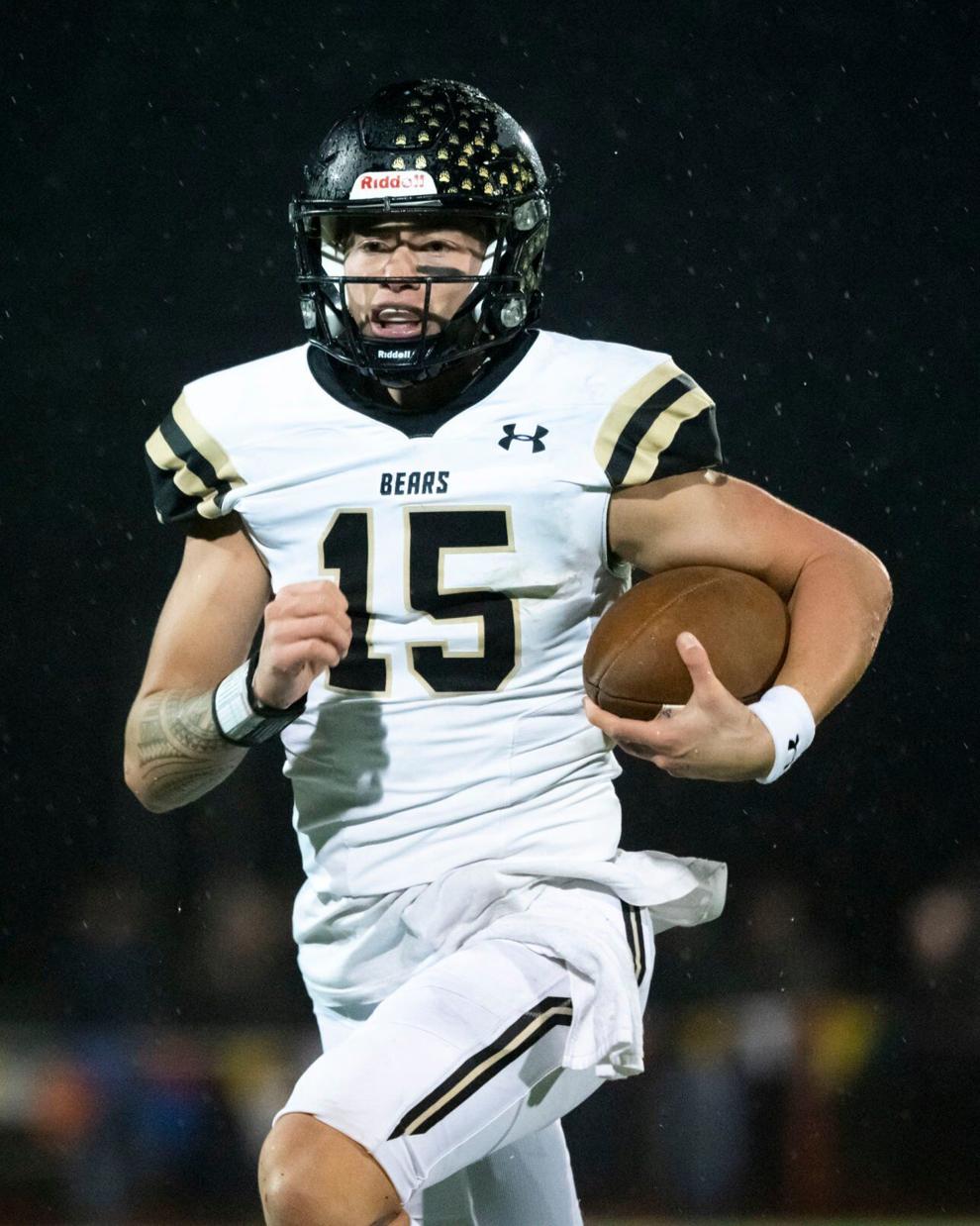 Missoula Sentinel vs. Billings West 18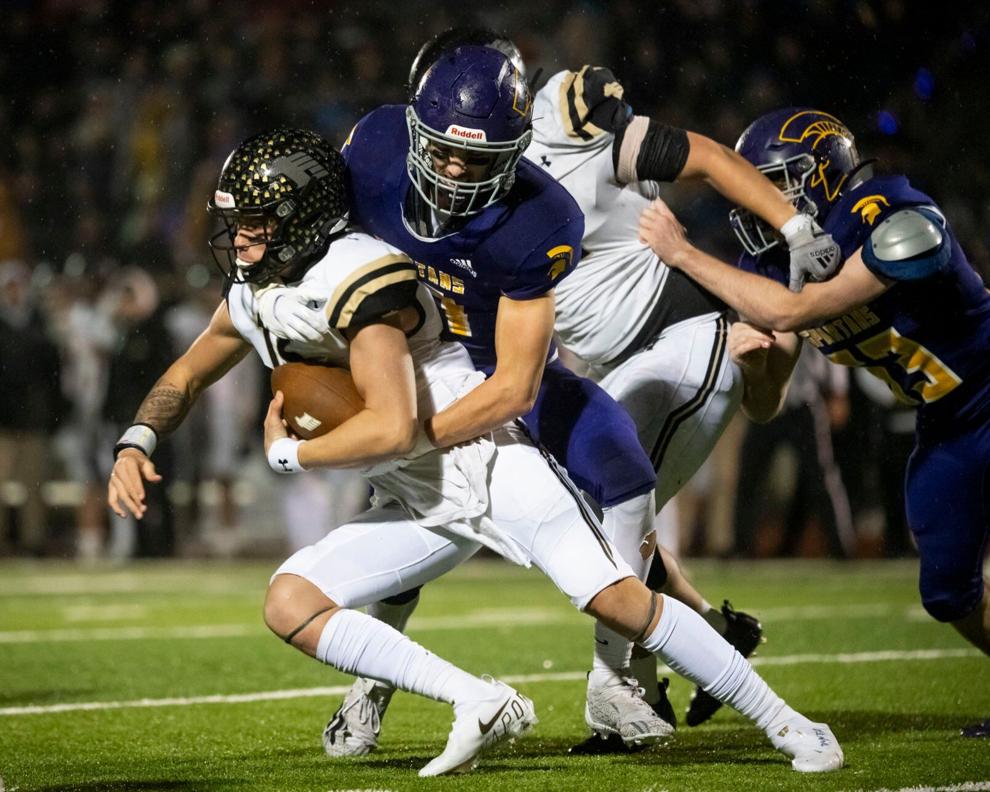 Missoula Sentinel vs. Billings West 19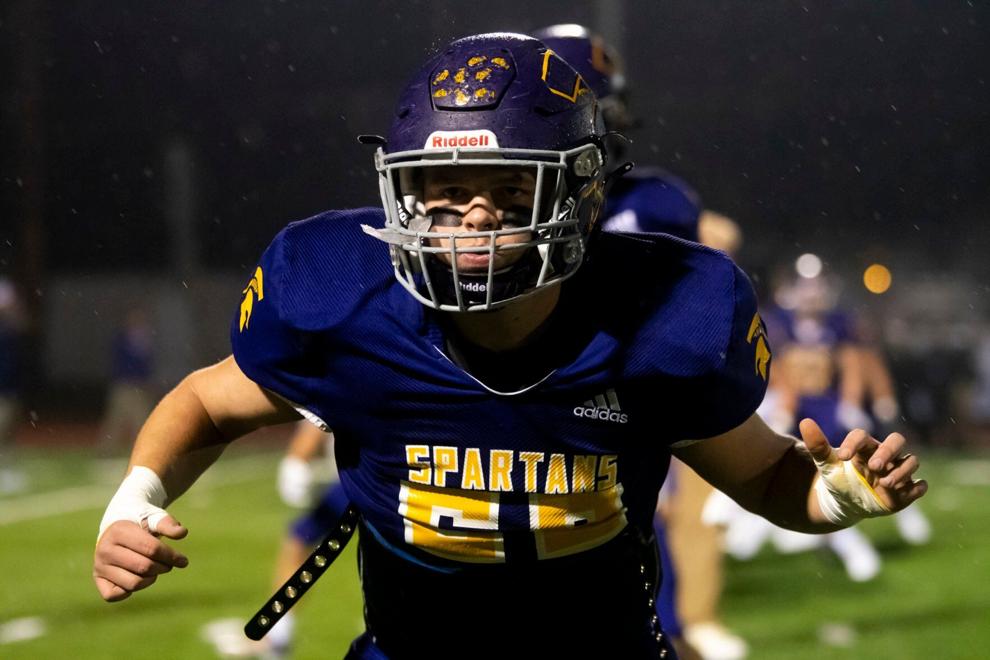 Missoula Sentinel vs. Billings West 20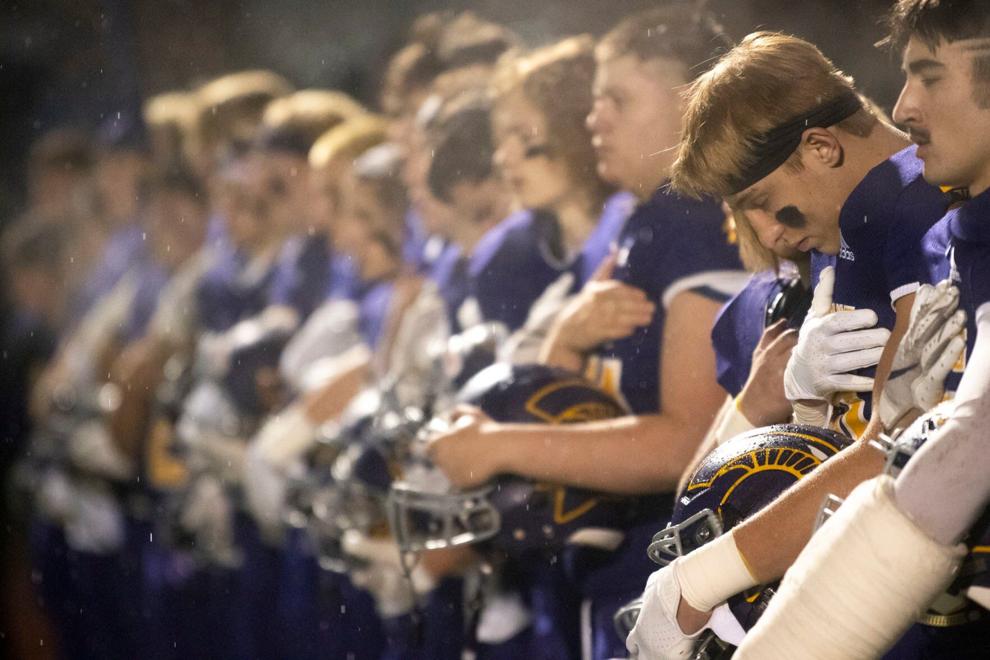 Missoula Sentinel vs. Billings West 21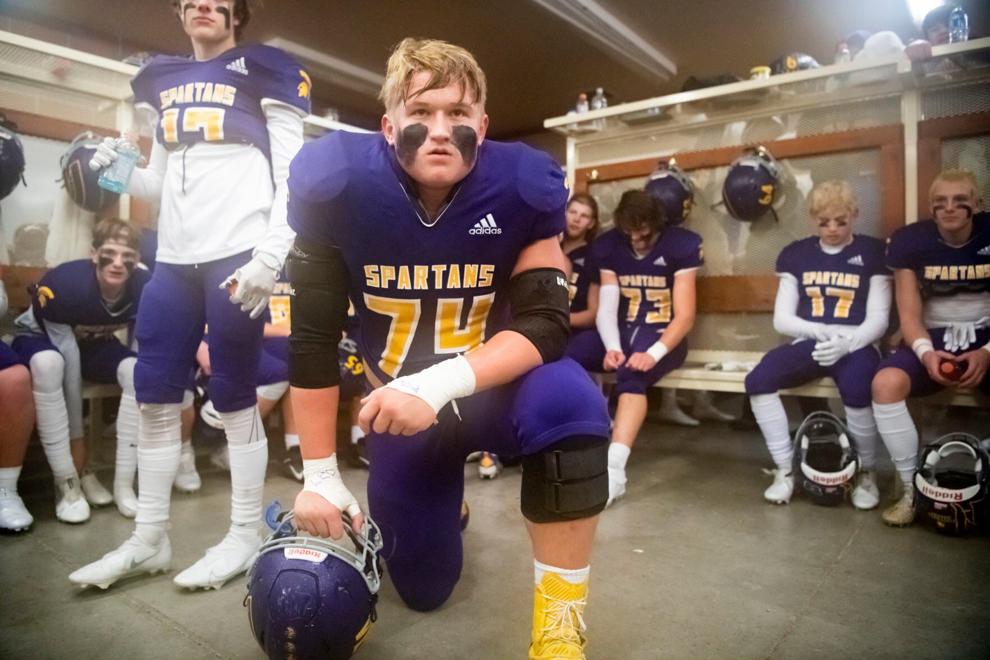 Missoula Sentinel vs. Billings West 22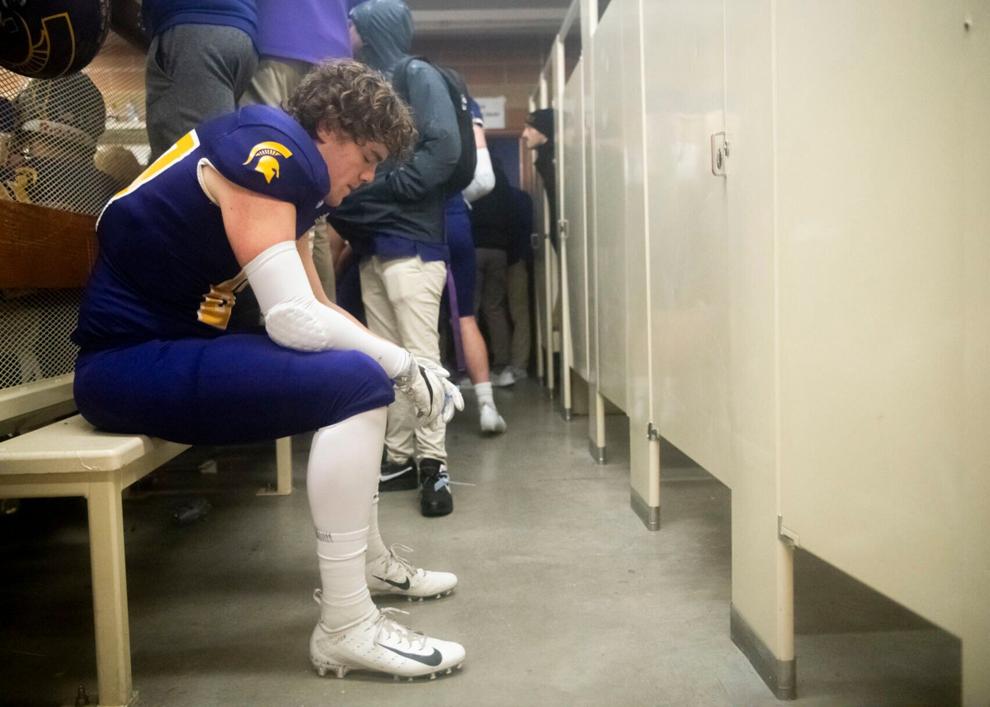 Missoula Sentinel vs. Billings West 23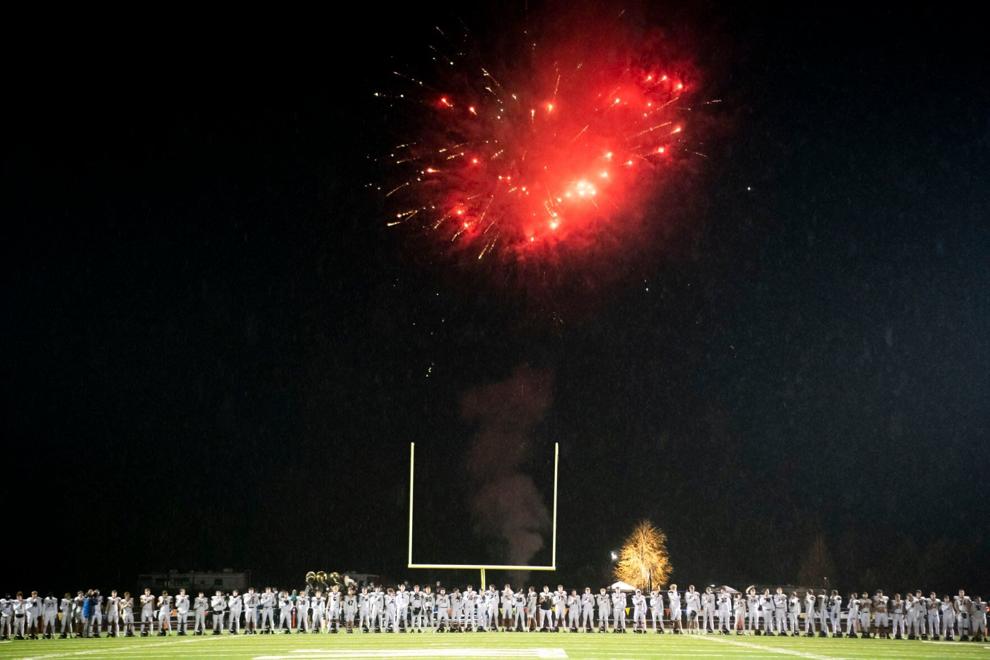 Missoula Sentinel vs. Billings West 24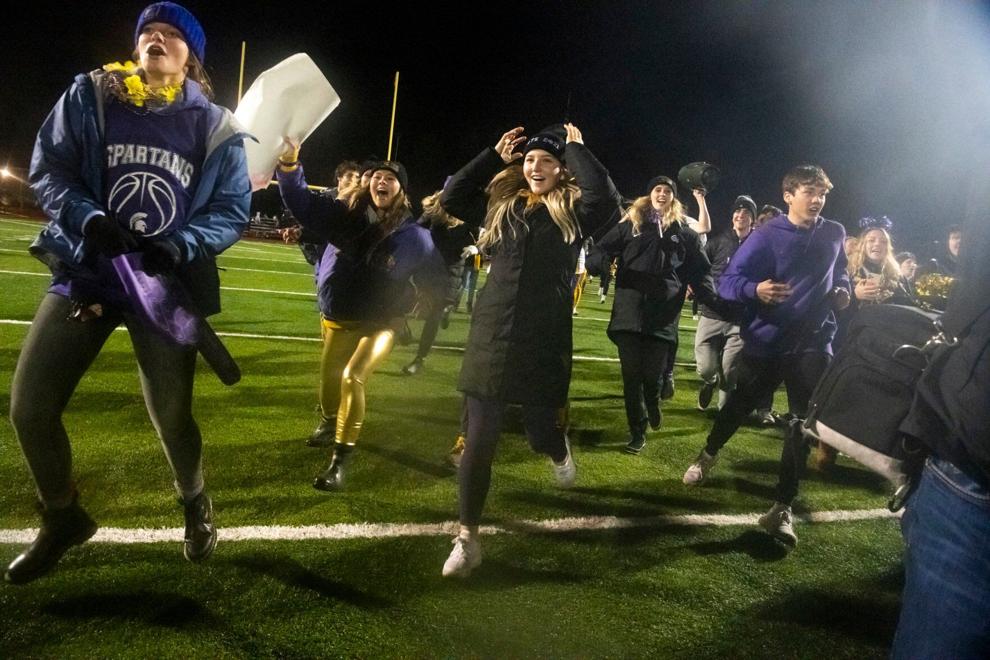 Missoula Sentinel vs. Billings West 25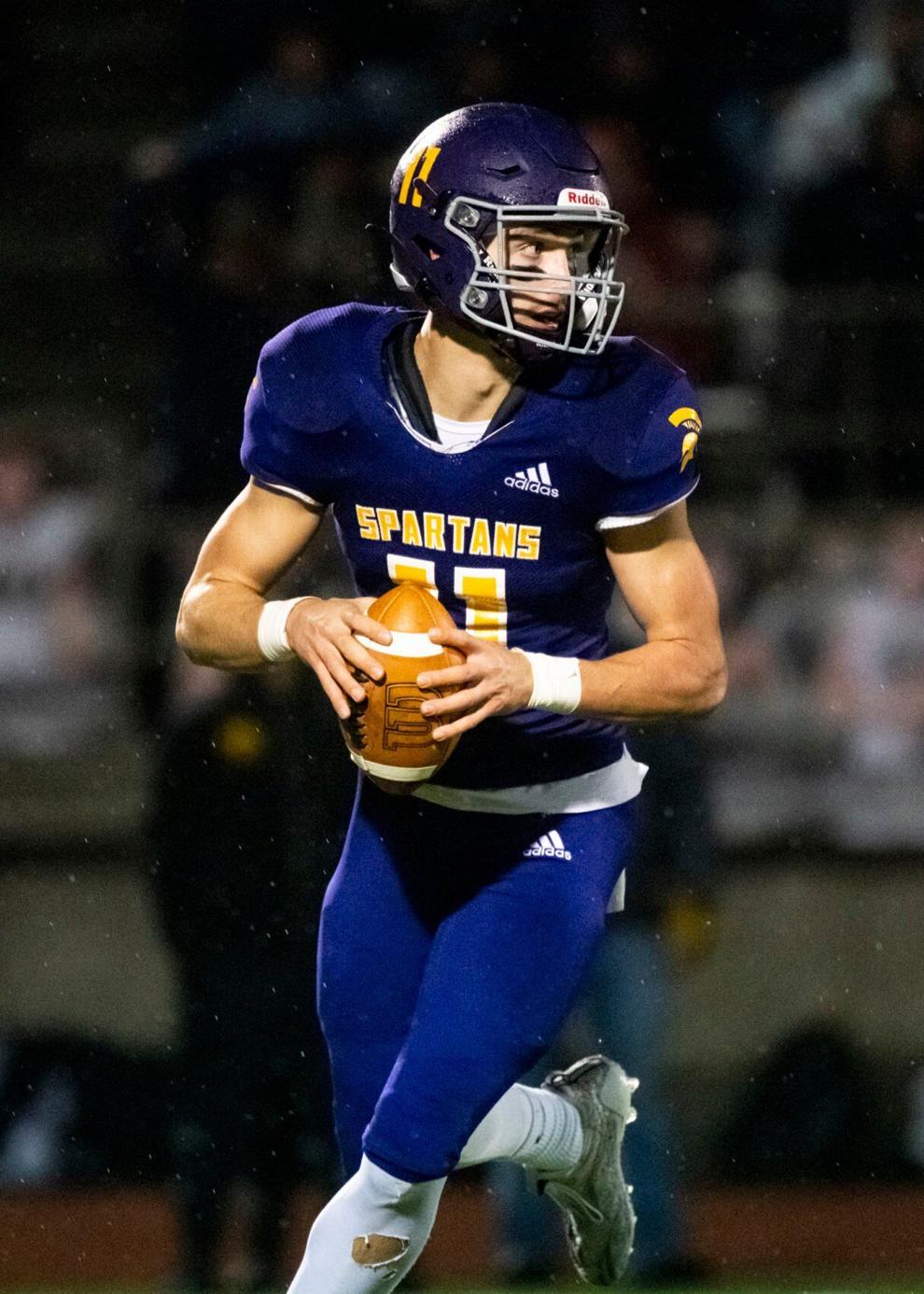 Missoula Sentinel vs. Billings West 26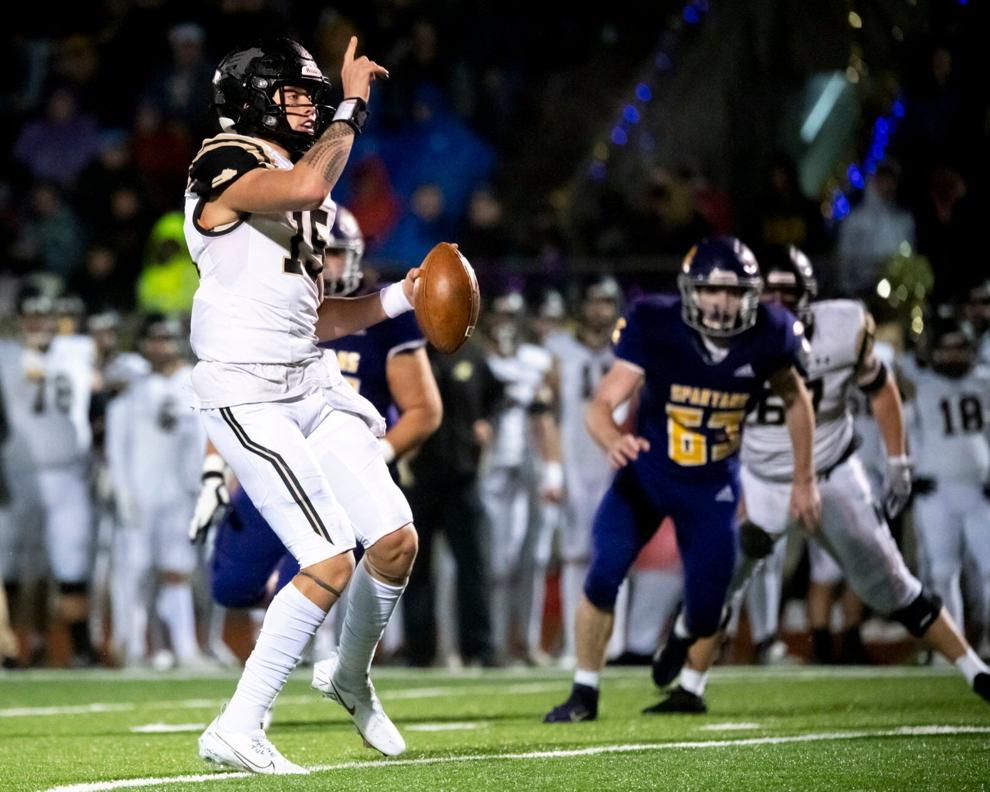 Missoula Sentinel vs. Billings West 27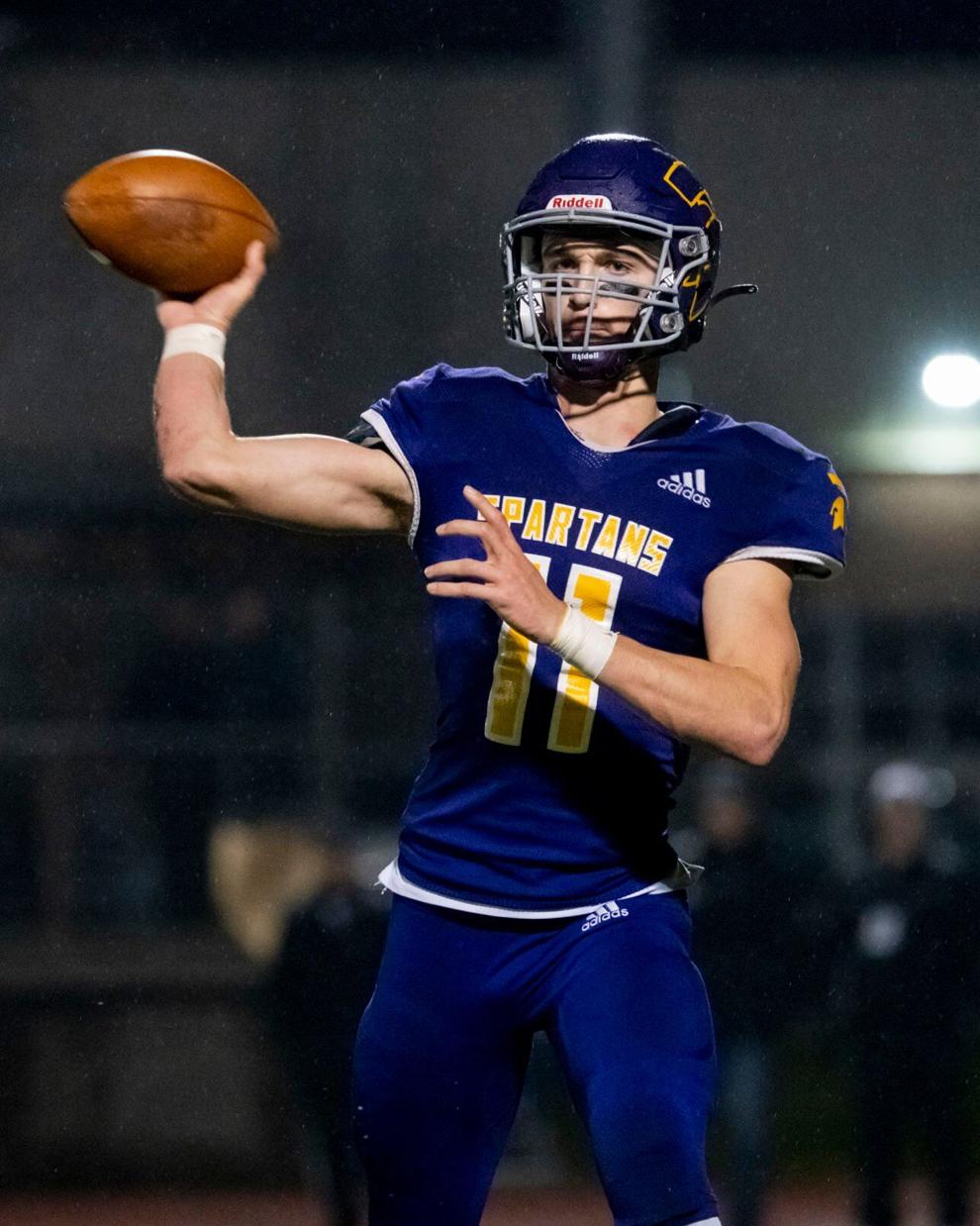 Missoula Sentinel vs. Billings West 28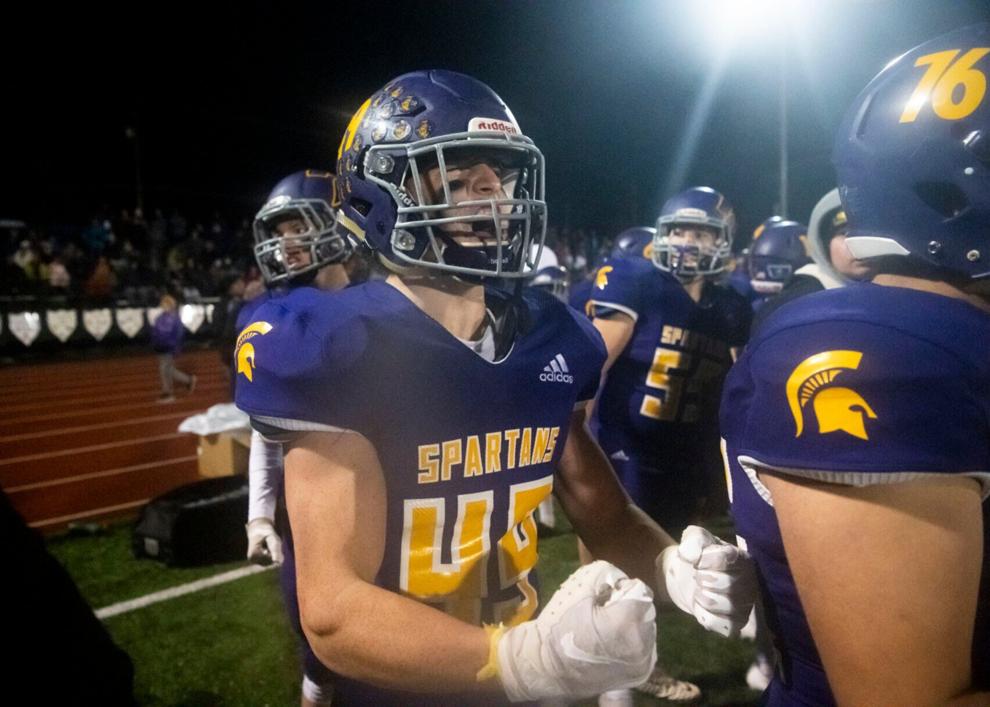 Missoula Sentinel vs. Billings West 29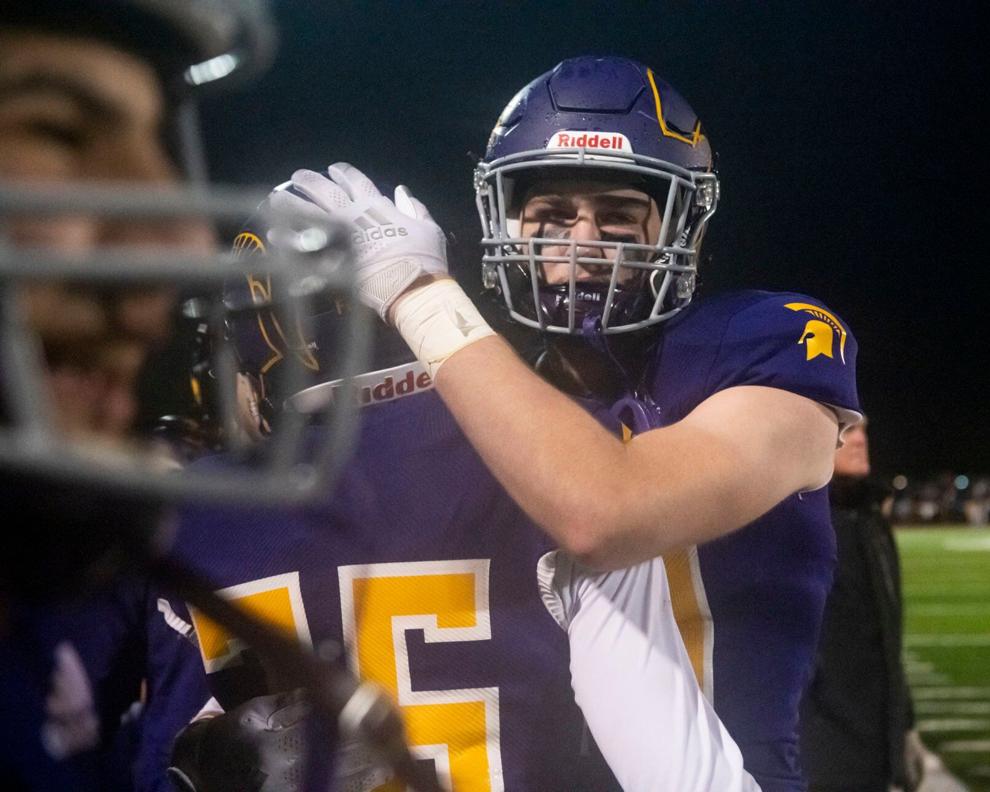 Missoula Sentinel vs. Billings West 30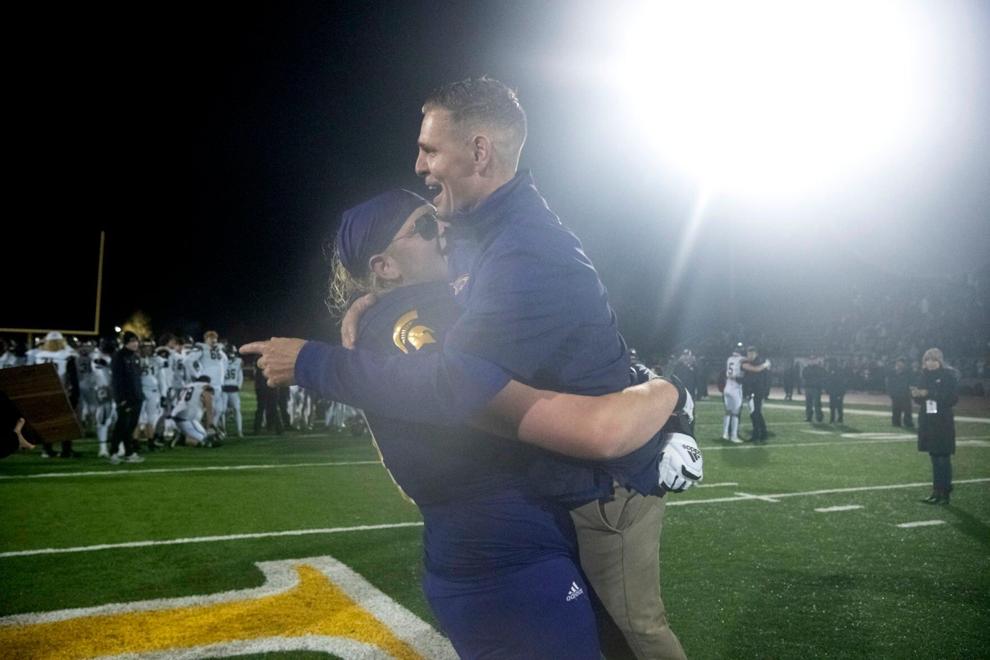 Missoula Sentinel vs. Billings West 31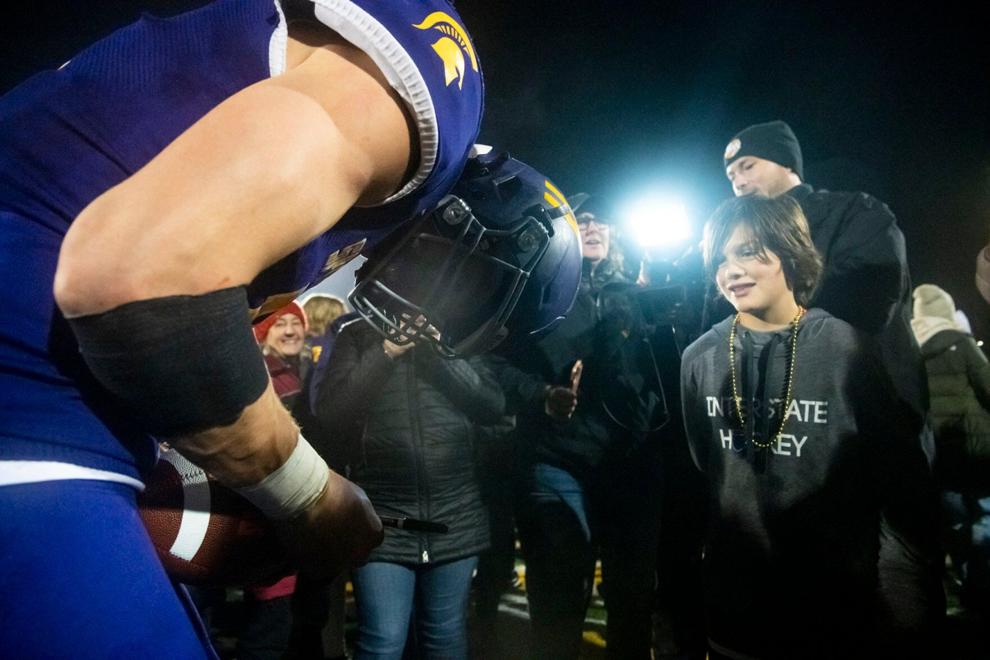 Missoula Sentinel vs. Billings West 32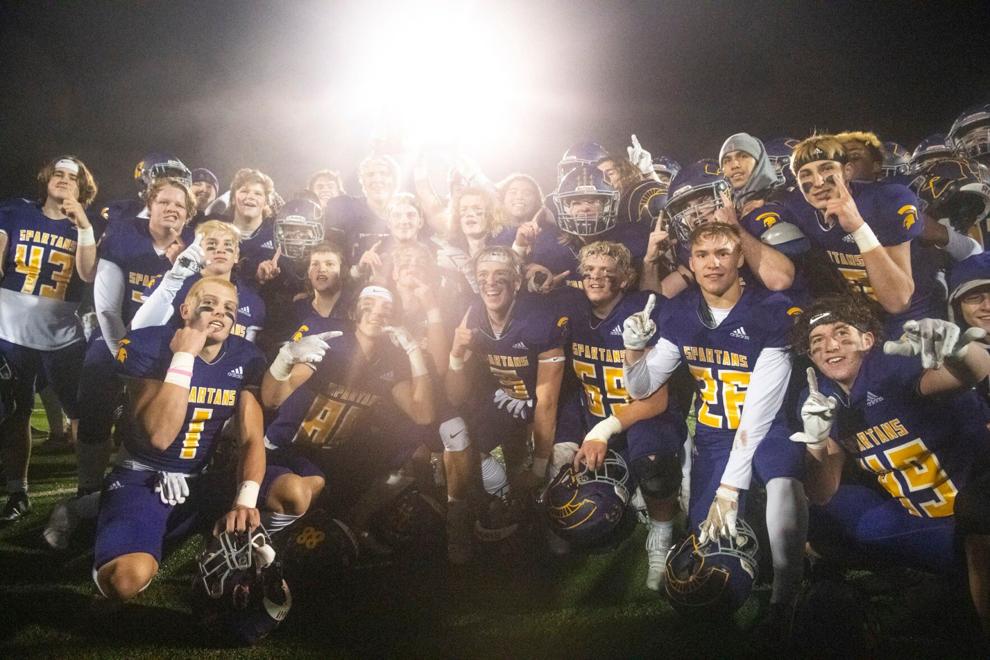 Missoula Sentinel vs. Billings West 33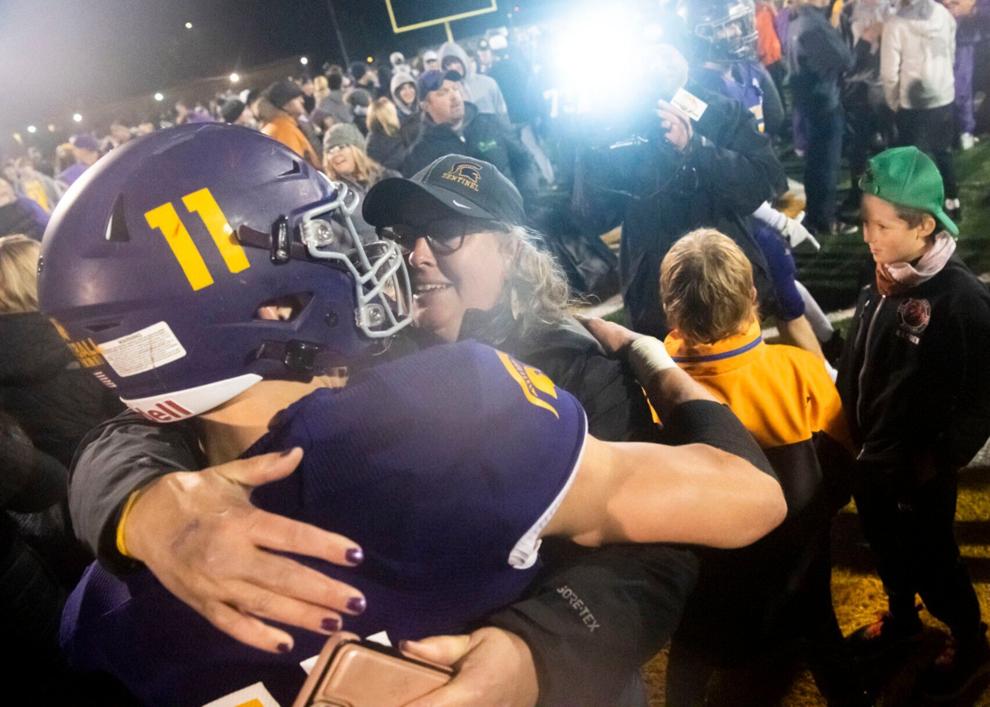 Missoula Sentinel vs. Billings West 34