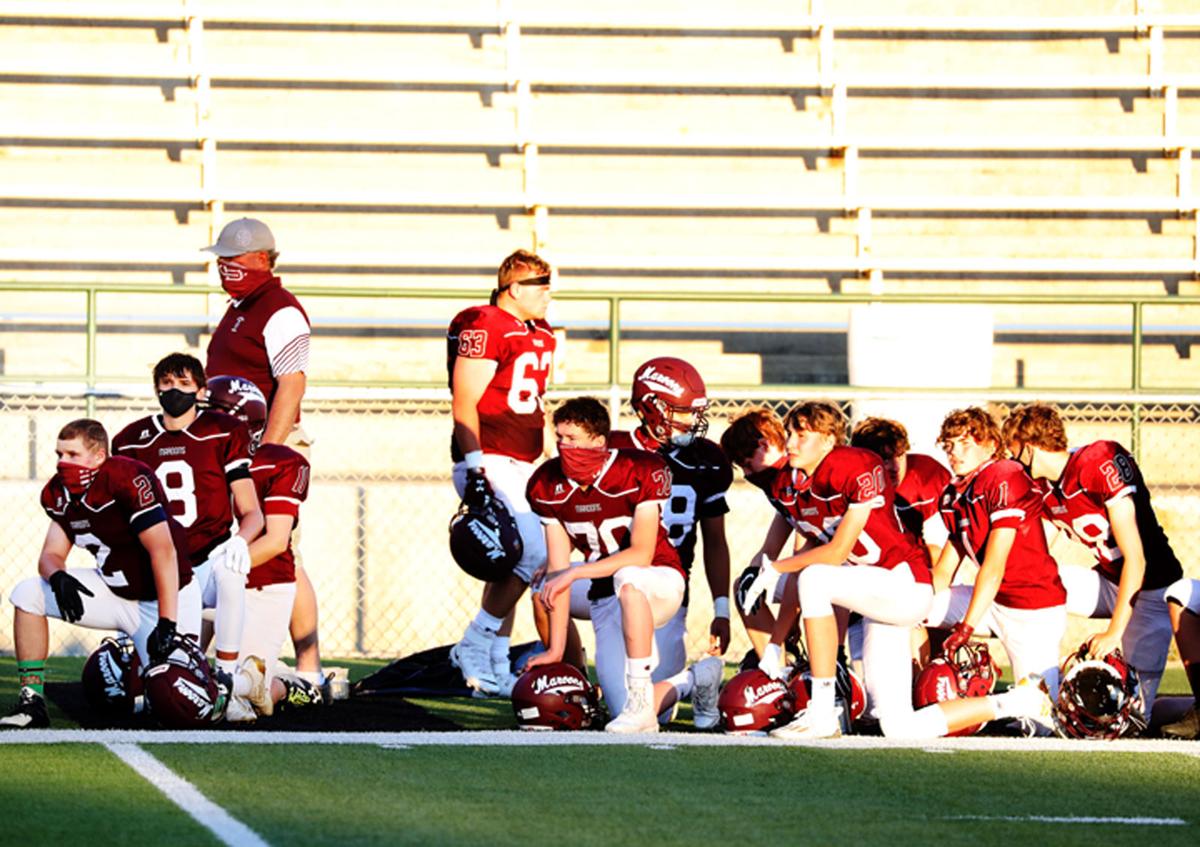 The Maroons were eager to play, but the health and safety of the Butte Central student body and Corvallis' players took precedent.
The school announced that they would not be able to face off against Corvallis Saturday, after results from the Butte-Silver Bow health department showed that their were students and football players who had direct contact with the school's one positive case.
Superintendent and head football coach Don Peoples Jr. spoke on the decision, saying that the team was hopeful the game could happen after being postponed to Saturday, but that new info dictated otherwise.
"We went to bed Friday night," Peoples said. "We really did think the game would happen today but we were contacted by the Butte-Silver Bow health department and they identified several more students who were direct contacts, including football players."
The cancellation, which is joined by the cancellation of the Maroons' varsity volleyball game against Hamilton, marks the second time that the Maroons have had to cancel, missing their first week of play against Hamilton due to smoke interfering with practice and a lack of time for preparation.
However, based on the understanding of the MHSA's COVID-19 regulations, Saturday's cancellation will be a no contest rather than a forfeit.
Peoples said that he met with the team Saturday morning for what was planned to be a walkthrough, but instead was a meeting to discuss the cancellation.
"We met with our players and had a team meeting to explain the situation," Peoples said. "There was some great disappointment, and we met with the seniors separately, but I was really proud of our kids for expressing the importance of health and safety first.
"That was a very mature thing from our young men. Although we're disappointed for sure, but I was proud of the way they responded."
Corvallis will now turn their attention to next week's clash with Dillon, while Central will have to wait for testing results in order to figure out the situation for their upcoming game against Stevensville.
Get in the game with our Prep Sports Newsletter
Sent weekly directly to your inbox!