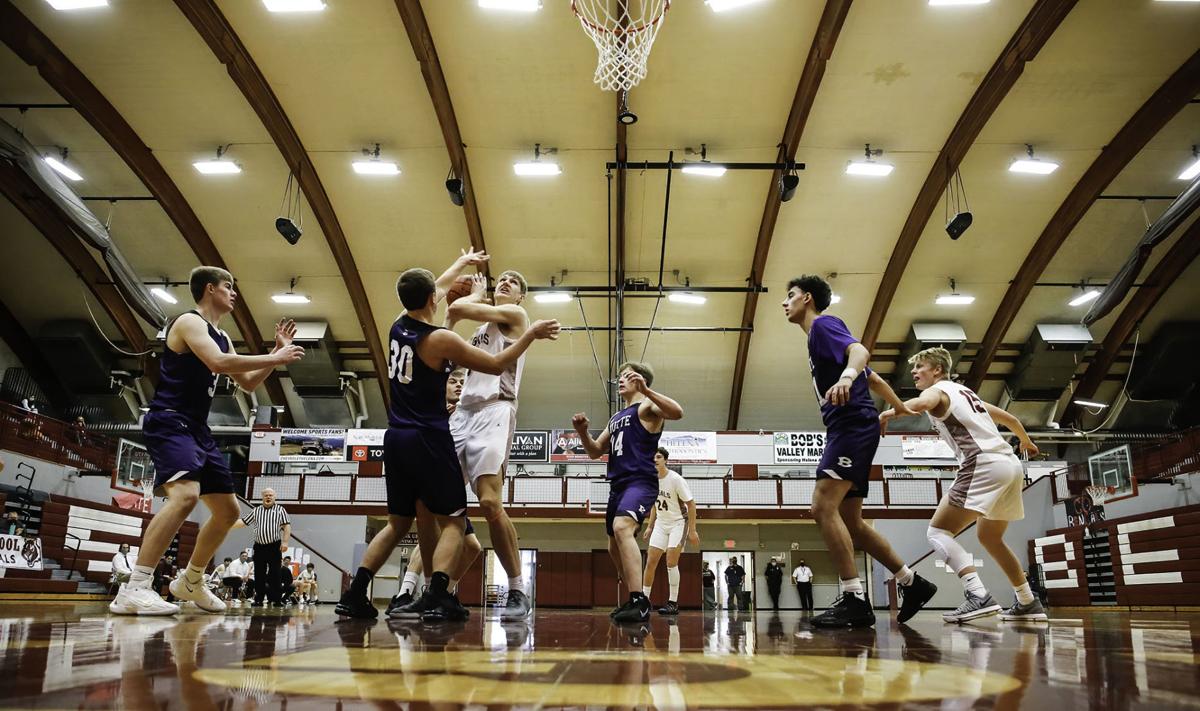 Every team has that player who can provide a spark and Saturday in Helena, Billy Kelly was that player for the Butte Bulldogs.
Kelly, who scored 16 points and connected on three 3-pointers wasn't the only Bulldog who played inspired basketball, but his second-half treys and 11 points in the final 16 minutes helped Butte pull away for a 62-39 road win at the Jungle on Saturday in the Bengals' home opener.
"Billy Kelly, he is our spark plug," Butte head coach Matt Luedtke said. "When he gets going, some really good things start happening. He hit some big shots for us, in the second half especially."
Kelly also had a couple of assists down the stretch and the Bulldogs closed the game on an 18-7 spurt, which turned a tight game at the end of the third quarter into a comfortable win for Butte High.
"We told our guys we had to come out play with a lot of energy," Luedtke said. "And they did that. They really played hard and started feeding off each other. We didn't have the best effort against a scrappy Capital team on Thursday, so this was important."
While Kelly led the Bulldogs with his 16 points, Jake Olson, the Butte big man also finished with 13. Mikey O'Dell pitched in with nine, including a first quarter trey that helped set the tone and when Olson sat with three fouls in the second half, Kooper Kloburar provided a spark off the bench with eight points as Butte actually extended its lead with Olson sideline late in the third quarter.
Helena High grabbed a couple of leads early in the first quarter but the last Bengal advantage came when Bergin Luker hit a three late in the opening stana, putting Helena in front 11-10.
Yet, the Bulldogs responded by scoring the next 12 points and from that point on, Helena couldn't get closer than two possessions.
A big reason for that was the Bulldogs stingy defense, which didn't allow more than 11 points in any quarter and also allowed HHS to make just three shots from beyond the arc, although a 10-of-22 effort from the free throw line didn't help the cause for the Bengals. 
"Helena High is a tough team," Luedtke  said. "I just thought that we were fundamentally sound, communicated well and then just boxed out on defense."
Austin Zeiler reached double figures for Helena with a team-high 11 points. Kaden Huot matched that total; Sam Norum contributed with seven points.
Also of note, the Bengals were without head coach Brandon Day for the second straight game. He didn't make the trip to Missoula Thursday for the contest against Missoula Hellgate and when asked about Day's absence Helena athletic director Tim McMahon said, "He was unable to attend."
The Bengals (0-2) will be back on the road Tuesday to take on Missoula Sentinel. Tip-off time will be 7:15 p.m. Butte will be at Kalispell Glacier Thursday at 6 p.m. 
Chris is the sports editor and lead preps reporter for the Independent Record and 406mtsports.com. Follow him on Twitter @cmpetey406