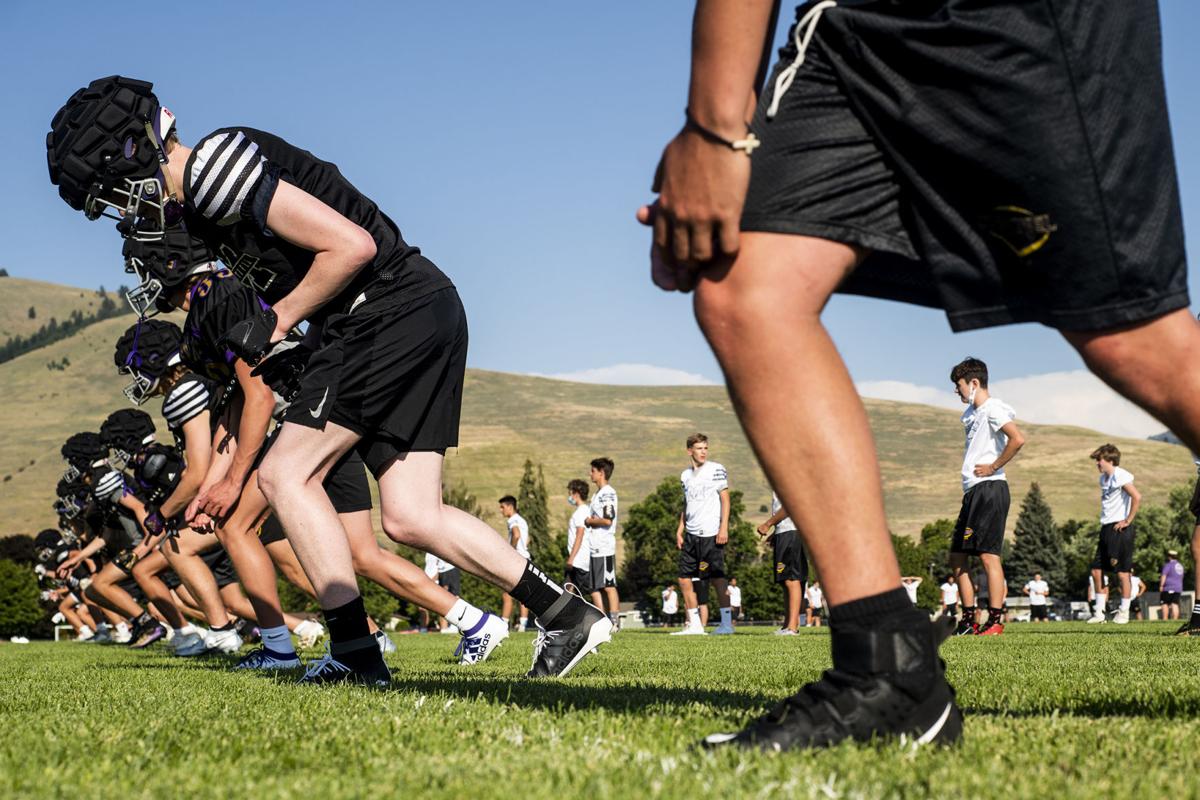 Most schools around the state have had some sort of informal workouts for the summer, not knowing what their season would look like. Now, they do and the schedule looks much as it would have otherwise.
The postseason is still under consideration and could include more separation. Most of the other regulations detailed by the MHSA deal with social distancing and sanitation. The organization is leaving it up to each locality to figure out whether or not they will have fans and what that will look like.
"We're trying to make it normal as possible instead of trying to make them fear-mongers and worry about it every day," Loyola Sacred Heart head coach Todd Hughes said. "I'd rather get some normalcy in their lives. Through all of this we've lost sight, as adults we've learned we have to change and adapt. Our kids are in the process of doing that. We've just tried to keep it as normal as possible without giving them any false hope."
"Cautiously optimistic, excited for the players that we have some potential direction about the season," Missoula Sentinel head football coach Dane Oliver said in a text message. "Hope is a powerful motivator!"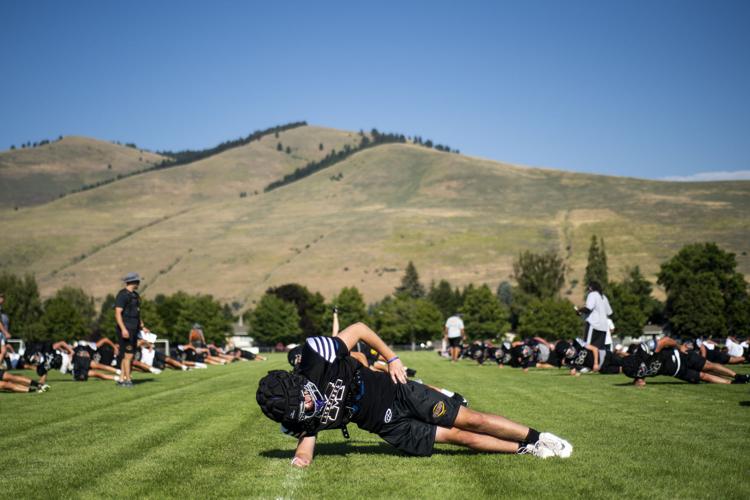 While some coaches lauded the MHSA's rules, others have been more skeptical. Montana added 41 new COVID-19 cases on Monday after setting a record-high of 224 on July 22.
"I think there's some good guidelines in there for sure, but my overriding thought always is, 'Is it going to be enough?'" Sentinel golf coach Craig Matosich said. "It's a strange time. Of course, we all agree that having kids being active and having some normalcy is good."
He added: "But you look at what happened in the MLB today, with the Miami Marlins, basically the entire team caught the virus and you hope nothing like that happens. It'd be nice for Montana to get a handle on the virus a little bit before we start athletics."
Various news outlets reported Monday that at least 13 Marlins players and staff have tested positive for COVID-19, most coming within the past few days. 
Schools are still determining whether classes are going to be in-person, remote, or a combination of both. Several coaches have expressed disappointment or concern that the MHSA did not move back competition and that the association is moving forward as normal.
In states such as Washington, for example, football will not begin until late February and some of the seasons have been flipped around, putting more easily socially distanced sports in the fall.
This idea apparently did not gain much traction in Montana.
"The No. 1 goal of any school or program is student safety. I look at something like this and I don't know how we can guarantee that right now," Missoula Hellgate head football coach Mick Morris said. "I know there's some people that will say, 'Well, football's a dangerous sport, you can't guarantee against head injuries and things like that.'
"But those are things we can teach, like how to tackle properly, proper nutrition for the body. We think we have an idea of how we can limit (the virus) by doing certain things … but there's a lot of unknowns. I hope for our students' sake that we're able to make it through a season and be healthy."
Travel is a major issue. Some counties in Montana, such as Missoula, have much stricter health regulations than the rest of the state. Football teams could be whittled down to adhere with Missoula City-County Health Department regulations.
Sentinel, Hellgate and Big Sky have all worked together on a plan of their own to present to the Missoula City-County Health Department this week. It was a product of 3.5 weeks of work and the combined efforts of medical and training staff at all three schools.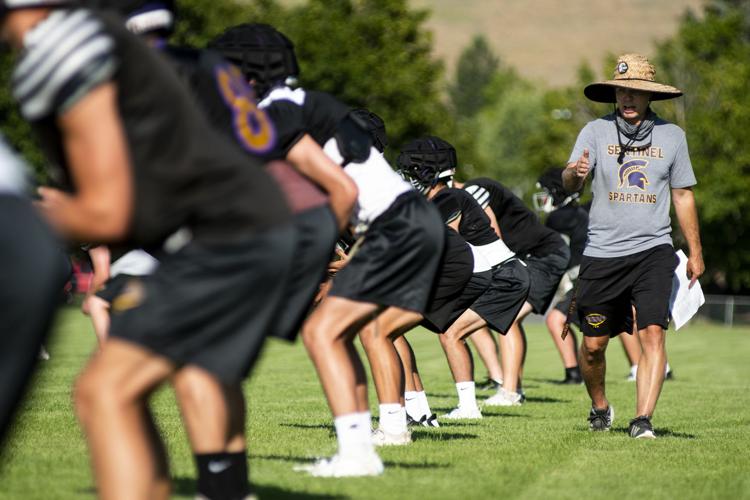 Matosich, for example, mentioned that many of Sentinel's travels to tournaments include overnight stays at motels, which presents a slew of problems. Missoula is also scheduled to host the state golf tournament Oct. 1-2.
"We would love to be able to do something like that, but I don't know if at this point in time if it's possible," Matosich said of the state tournament. "We're trying to come up with a plan and we get that golf is different than everything else … because it lends itself to social distancing.
"The thing we worry about is traveling. All the sudden you put a bunch of kids on a bus — and we've always had two-day events — and then you're putting a bunch of kids in rooms and that's hard. You don't want anything bad to come of it."
The three Class AA golf coaches in Missoula have come up with contingency plans of their own, including possibly just playing much of the season in the Garden City, perhaps even among themselves.
It remains to be seen what the next weeks will bring, but Missoula Hellgate boys soccer coach Jay Anderson is being optimistic and desperately wants his student-athletes to be able to play.
"Ultimately we will do, as coaches, anything that they require of us to let our athletes play," he said. "It doesn't really matter what it is, we'll try to abide by all the protocols to allow the athletes to get out there and be able to play."
While football, golf and soccer will likely look fairly similar to normal, volleyball will look much different. There will be no huddles, players will have to socially distance themselves while sitting on the bench and team celebrations cannot include touching. The will also not flip benches after each set.
"I think the vibe of like not really being able to huddle, not high-fiving, volleyball is super emotional … so to have that momentum spaced out and separated, I just think the overall vibe of it is going to feel a little more distant and less personal," Corvallis volleyball coach Laurie Jones said. "Hopefully it doesn't change our team camaraderie too much."
Jones said all she wanted was a few games and a postseason. Stevensville volleyball coach Kyla Paulsen had similar thoughts.
"I was pretty excited to see that we were going to try and start something up, but I guess kind of nervous to see what happens," she said.
That seems to be just about where a lot of coaches around the area — and state — are right now. And while student health is one aspect, so is the health of its coaches.
"I'm sure the 'Play ball, we're gonna roll,' is what a lot of people want to hear," Hellgate's Morris said. "One thing that I'm thinking about, we're so focused on the safety of the kids, but the other thing is the safety of the coaches. My coaches all have families, some of them are at risk — some of their family members are at risk.
"What does that look like? It really hasn't been addressed."
Jordan Hansen covers a bunch of stuff for the Missoulian and 406 Sports. Shout at him on Twitter @jordyhansen or shoot him an email at Jordan.Hansen@406mtsports.com
Concerned about COVID-19?
Sign up now to get the most recent coronavirus headlines and other important local and national news sent to your email inbox daily.