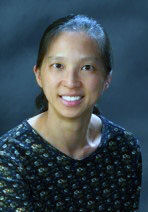 MISSOULA — The novel coronavirus (SARS-CoV-2) entered the United States earlier this year, causing to date over 7 million cases of COVID-19 and over 200,000 deaths in the U.S.
Data thus far have suggested that the younger the person, the less likely he or she will have a serious infection. However, as more children have become ill with COVID-19, we have been able to gather information on two rare but significant illnesses related to this virus.
One illness is multisystem inflammatory syndrome in children (MIS-C), where different body parts become inflamed. MIS-C occurs primarily in school-age children and almost all have high fever as well as other symptoms, such as vomiting, diarrhea, rash and fatigue.
The other illness is myocarditis.
Myocarditis is an inflammation of the heart muscle that can lead to arrhythmia, cardiac arrest and death, especially in a person who does not know he or she has myocarditis and performs vigorous exercise.
When due to the novel coronavirus, this illness tends to occur within two weeks after the initial COVID-19 illness has resolved. Symptoms may include shortness of breath, chest pain, and racing heartbeat.
However, people can have minimal symptoms until exercise occurs, which makes caution necessary, especially in athletes.
Starting in August, various collegiate leagues began postponing or canceling their fall sports seasons due to concerns about the health of their student-athletes, including the common symptoms of infection such as fever, sore throat and cough.
But even before this time, a study by doctors in Frankfurt, Germany, demonstrated myocarditis in over half of German adult patients recently recovered from COVID-19 infection. This was independent of other underlying illnesses or severity of initial COVID-19 illness.
This month, an Ohio State University study was performed on U.S. competitive college athletes, with average age of 19.5 years old who had had mild symptoms or no symptoms during their recent COVID-19 infection. This study revealed that 15% of these athletes had findings suggestive of myocarditis, and another 30% had findings suggestive of prior injury to their heart, when cardiac imaging was performed 11 to 53 days after the initial illness.
The American Academy of Pediatrics had published recommendations earlier this summer stating that even if the student did not have any symptoms during the preceding infection, students should rest without exercise or competition for at least two weeks after any symptoms have resolved. If the student had more significant symptoms, the period of rest should be longer and might require evaluation by a cardiologist.
The Montana Chapter of the American Academy of Pediatrics, in collaboration with our Montana pediatric cardiologists, created a guidance document that was shared with Montana medical providers last month.
So, what does this mean for student-athletes?
There is a life-threatening risk that if a student-athlete has had a COVID-19 infection, he or she could later develop myocarditis, which could lead to death during subsequent exercise. This reinforces the importance of initial COVID-19 testing to determine what follow-up care is needed.
If local public health or a health-care provider recommend a student-athlete should have testing, due to having even mild symptoms or being a close contact to a known COVID-19 case, it is vital to do so.
And if a student-athlete is recommended to avoid practice, games, and events, even after any symptoms have resolved and they are feeling well, it is important to follow that advice.
Laurie Carter, MD, FAAP, is a Pediatric Hospitalist at Community Children's & Providence St Patrick Hospital in Missoula, a Clinical Associate Professor at the University of Washington, and mom to two high school student-athletes.
Be the first to know
Get local news delivered to your inbox!