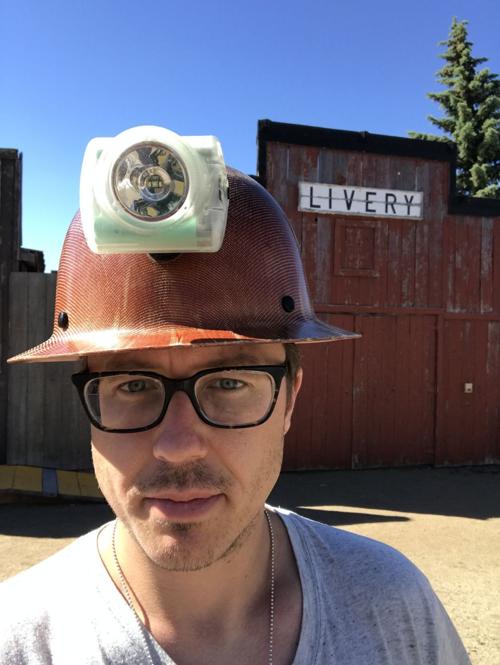 We've seen quite a few advancements and disruption over the past few years: SpaceX, smart-phone technology, self-driving cars, cryptocurrency entering the mainstream, etc. But I must say this most recent development is almost equally groundbreaking – the devaluation of home-field advantage.
For years, giving the home team a three-point boost for home-field advantage in an NFL game was the standard, just like -110 juice on a point spread (but don't tell that to Sports Bet Montana). For some teams it might be closer to four, and for other teams it might be closer to two. But by and large, sports bettors saw three additional points for the home team as something that was completely reasonable.
According to Stanford Wong's Sharp Sports Betting, which was published in 2001, "Linesmakers know about the three-point home-field advantage in the NFL. They build it into the lines. So knowing that the home team has an advantage will not help you win money betting on NFL games."
People are just now starting to question the three points. The dissension started during the 2020, or as it came to be known, "the COVID year." On average, bettors decided to decrease the value of home-field by a point. The books, immediately or eventually, followed suit.
The thinking was that there were no fans in the stands, so the home team would lose that extra edge the enthusiastic spectators provide.
But even now, with stadiums at full capacity, prominent figures across the sports betting community are still questioning three points for home field.
Jeff Fogel, of Vegas Stats and Information Network, has been tracking final score margins in the NFL this season.
"NFL regulation margins from host perspective: visitors 19 double digit wins, -9, -9, -8, -7, -7, -7, -6, -6, -4, -4, -3, -3, -3, -3, -3, -2, -2, -2, -1, (0, 0) 0, 0, 0, 0, 0, 0, 1, 1, 1, 2, 2, 3, 3, 4, 5, 5, 7, 8, 8, 9, hosts 18 double digit wins. (median in parenthesis)," he tweeted. "Through 78 non-neutral site NFL games this season, regulation results: 38 wins for visitors. 8 ties that went OT. 32 wins for hosts. Excluding GB/NO (Jacksonville) and ATL/NYJ (London). Road teams still up by six games at the 60-minute mark even with stadiums full.
"Note that 0's are used for OT games to keep all at 60 minutes. Neutral site games are tossed (GB/NO in Jacksonville and Atlanta/NYJ in London). Whole number line won't fit in one tweet any more, so I condensed DD margins."
To Summarize: Fogel has argued here and in other tweets that there has been no evidence of home-field advantage to this point in the 2021 season.
I do not completely agree. For example, if a rookie QB like Zach Wilson found himself playing the Saints in a rowdy Superdome, that's always going to be an extremely difficult environment to find success.
But, I do mostly agree with what Fogel is saying especially if the road team is not at a severe rest disadvantage. Travel is easier and more comfortable now than it has ever been. Athletes are more conscious of how they take care of their bodies and recover after games. There is a multitude of reasons why this makes sense.
Further, I think there's an opportunity for the foreseeable future to exploit lazy bookmakers who still automatically give the home team a three-point bump in the NFL.
Texas A&M at Missouri, 10 a.m. Saturday
Last week was nothing short of chaos in college football. And usually when you read the word "chaos" in reference to college football, it means upsets. Last week, no upset was more monumental than Texas A&M defeating Alabama in College Station.
With chaos, come plenty of let-down spots the following week. I can't think of a bigger letdown than going on the road to Missouri after a week-long party that followed beating the Tide.
Western Kentucky at Old Dominion, 1:30 p.m.
If you know, you know. Western Kentucky does nothing but cash overs since implementing the air raid offense this season and the market cannot keep up. The Hilltoppers and their opponents are 5-0 to the over, cruising past the projected total by over two touchdowns per game. We've cashed with them in three of those games and there's no reason to jump off the train until they let us down.
TCU at Oklahoma, 5:30 p.m.
Talk about a let-down spot for the Sooners. Oklahoma enters this one coming off an emotional comeback win over Texas in the Red River Rivalry. Now ranked No. 4 in the country, the Sooners are laying a big number against TCU. I think the Horned Frogs threw people of their scent when they laid an egg against SMU a few weeks ago. Since then, they went down to the wire with Texas and thumped Texas Tech. If Oklahoma comes out flat, which it's already been doing this entire season, the Sooners offense might need to mount another big comeback against a very competent TCU squad. OU should win, but not by two touchdowns.
Texans at Colts, 11 a.m. Sunday
Just one week after getting shut out by the Bills, Davis Mills and the Houston offense looked like a functioning unit Sunday against New England. Yes, the same Pats team that held the Bucs' high-powered offense in check. What happened? Did the Patriots forget how to play defense? No, but the Texans did activate wide receiver Chris Moore for the first time this season. Now with two dangerous threats catching the ball outside (Moore and Brandin Cooks), Houston's offense opens up quite a bit for their rookie QB.
On the other side, the Colts' top-two defensive backs, Xavier Rhodes and Andrew Sendejo, are in concussion protocol. Coming off Monday Night Football and on a short week, it'll be tough for both of those guys to clear the necessary steps to return to the field in time for the game. Throw in the fact that Indy has the league's worst red zone offense, and I just can't see Carson Wentz and company to cover that number. Going back to what was discussed in the column, I also think Indianapolis is getting too big of a bump for home field advantage, further inflating the number.
Cowboys at Patriots, 2:25 p.m.
This is all about catching Dallas in a spot of regression. The Cowboys, probably the most public team in the universe, are 5-0 against the spread this season. Depending on where you got the line when they play the Chargers, they could be 4-0-1. Regardless, when such a public team is undefeated ATS, you're going to start seeing a point spread tax at some point. So if you like Dallas moving forward this season, you won't be getting many bargains.
Conversely, I think the market has soured on the Pats. Bettors were probably outraged that they laid such an egg against the Texans, even though Bill Belichick historically does exceptionally well against rookie QBs. First, as discussed above, the Texans played well and sometimes the other team just has a good game. That doesn't make you a bad team. After all, New England won! Not only did it win, but New England's own rookie QB, Mac Jones, completed the largest road comeback for the Patriots since 2017 when Tom Brady rallied his squad to beat the Jets. If you erase a very questionable fumble call that took a TD off the board for the Patriots, they would have covered. Belichick teams tend to improve as the season goes along, and if we do indeed catch Dallas in some regression this is a homerun spot for New England.
Seahawks at Steelers, 6:20 p.m.
You cannot play Pittsburgh as more-than-a-field-goal favorite in any spot as long as long as Ben Roethlisberger is playing quarterback. When operating with all their weapons, it's conceivable that the Steelers can put up enough points to back them as a favorite. But with JuJu Smith-Schuster out, that is not the case. Big Ben turns the ball over too much and as we know, when a team loses the turnover battle they rarely cover. And I think this game comes down to turnovers.
Obviously the absence of Russell Wilson limits Seattle's explosiveness, but they still have Tyler Lockett and D.K. Metcalf on the outside to stretch the defense. That's good for the running game, and that's good for backup QB Geno Smith. I believe this game fits right into head coach Pete Carroll's comfort zone: run the ball, play defense and let the other team beat themselves. That's not as sexy of a gameplan to the average viewer as, "Let Russ cook," but hey, it won Seattle a Super Bowl back in the Legion of Boom days. This Seahawks defense is not the Legion of Boom, but Big Ben is capable of making any defense look like the Steel Curtain.
Matthew Kiewiet is the sports editor for the Montana Standard and sports betting columnist for 406MTSports. Email him at matthew.kiewiet@406mtsports.com or follow him on Twitter @mattkiewiet406.