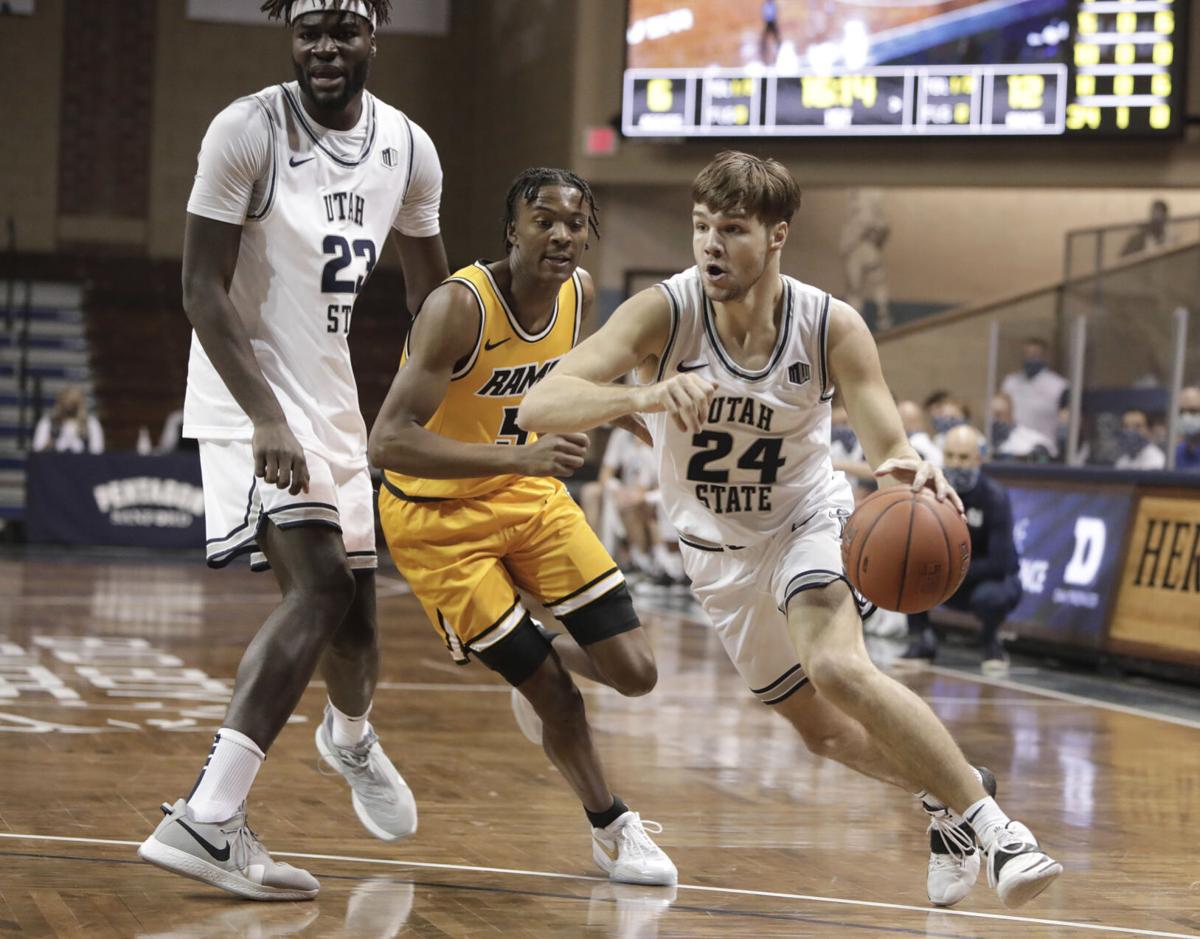 MISSOULA — Former Missoula Hellgate star basketball player Rollie Worster, who started for Utah State at point guard this past season, is transferring to the University of Utah.
Worster announced that he has committed to the Utes via Twitter Thursday. He averaged 9.1 points and 3.8 rebounds per contest this winter for an Aggies team that went 20-8.
Three weeks ago, former Utah State coach Craig Smith announced he was leaving the team for the same job at Utah.
Utah State earned a berth in the NCAA tournament. The team was seeded No. 11 and lost to sixth-seeded Texas Tech, 65-53.
Worster led the Hellgate Knights to an undefeated season in 2019-20. That team was denied a chance to play in the state finals due to the pandemic.