Editor's note: American Indian Heritage Day is annually observed on the last Friday in September in Montana. In honor of American Indian Heritage Day, Mario Small of The Billings Gazette and 406mtsports.com visited with local sports icon Kenny Big Back. Big Back, a married father of three, is a member of the Northern Cheyenne tribe. He starred in basketball and football at Colstrip High School and went on to play both sports at Rocky Mountain College before graduating in 1996. Today, Big Back is a heavy equipment operator in Colstrip and supports his children in their endeavors. The following story by Small, of both Northern Cheyenne and Sioux descent, illustrates how Big Back serves as a role model for families and student-athletes.
BILLINGS — The year was 1991. On the national scene, the NBA's Chicago Bulls began their dynasty and the New York Giants topped the NFL gridiron. Closer to home, Kenny Big Back from Colstrip was making a name for himself as a two-sport star. 
"At an early age playing sports with family and friends I took on a leadership quality," Big Back recalled during a recent phone interview with The Billings Gazette and 406mtsports.com.
"I wanted to do whatever it took to win."
On one special occasion, Big Back teamed up with Dave Dickenson from Great Falls CMR in the 1991 East-West Shine Football Game. The duo connected on two touchdown passes en route to snuffing out the West team 48-28.
Dickenson would go on to become the Montana Grizzlies' all-time best quarterback and eventually play for the CFL's Calgary Stampeders.
Big Back was also recruited by the Griz, but chose to play for Rocky Mountain College. The three-year all-state recipient was enticed by Rocky's offer of playing two sports, football and basketball.
In the end it was the right choice, he said. 
Before his years as a collegiate athlete, Big Back was a bona fide football star, leading Colstrip to a Class A football title game against Sidney. In regular season play, Big Back's Colts broke the Eagles' three-year undefeated streak.
Sidney would meet back up with the Colts only to spoil their championship dreams, defeating Big Back and Co. 20-3 in 1990. The Eagles would go on to win three more Class A Championships for a record seven in a row.
The 1990s media brought much fanfare to Big Back's abilities — with The Gazette's Joe Kusek calling him Rocky's Deion Sanders in a 1992 column.
His hardwood exploits proved much the same.
Big Back got a Midland Roundtable nod to play in the Montana-Wyoming All-Star Basketball Series before heading off to play for the Battlin' Bears.
Big Back fondly remembers his more memorable moments at Rocky.
"The crosstown rivalries with Eastern Montana College (now Montana State Billings) really stick out in my mind," he said. "There was so much hype with those games. I remember when Reece Gliko transferred from (Rocky) over to there and it really added some fire to the rivalry at the time."
Gliko was a Montana high school scoring phenom from Belt and Highwood who still holds the state's boys career scoring record at 2,763 points.  
"Bringing home the traveling trophy were the best bragging rights. The rivalry consisted of players from all over across the state. The hype grew and grew over those years. If you didn't know someone playing, you at least have had heard of them," Big Back remembered. 
"The hometown hero was alive and well. Small towns really rallied behind their stars back then."
Entering his junior year, RMC men's basketball coach Garry Matlock took Big Back aside and gave him a choice to pick one sport or the other.
Basketball took precedence in the end. It disappointed Big Back to not play football those seasons because the sport made such an impact in his competitive life.
The primary focus paid off in the end.
The three-year Battlin' Bear captain made All-America honorable mention as a senior.
Big Back and the Bears won two conference titles and made one national tournament appearance alongside teammate and current RMC head coach Bill Dreikosen.
"Sports really helped me prepare for life outside of school. In order to play sports you had to put in the hard work and be accountable," Big Back said.
Big Back told The Gazette's Bill Bighaus his senior year that he gave drug awareness talks to students in Wyoming.
"I want kids to see me being successful and know that I grew up in the same situation they're growing up in,'' Big Back said in 1996. "If they have any excuses about why they can't do it, then I'm the prime example that they can.''
Big Back graduated in 1996 with a degree in K-8 education.
Today, Big Back, 48, is a heavy equipment operator for Westmoreland Coal Co. out of Colstrip and resides in Lame Deer with his family. 
"Seeing my skills grow as an operator have been very fulfilling over the years. Watching a job beginning to end is very satisfying. At the end of the day, mission accomplished and it's dad time," Big Back said.
Big Back and his wife, Tenaya (Goodluck) Big Back, have been married 18 years. They have three children together: Kobee 20, Madison 16, and Zoey 11.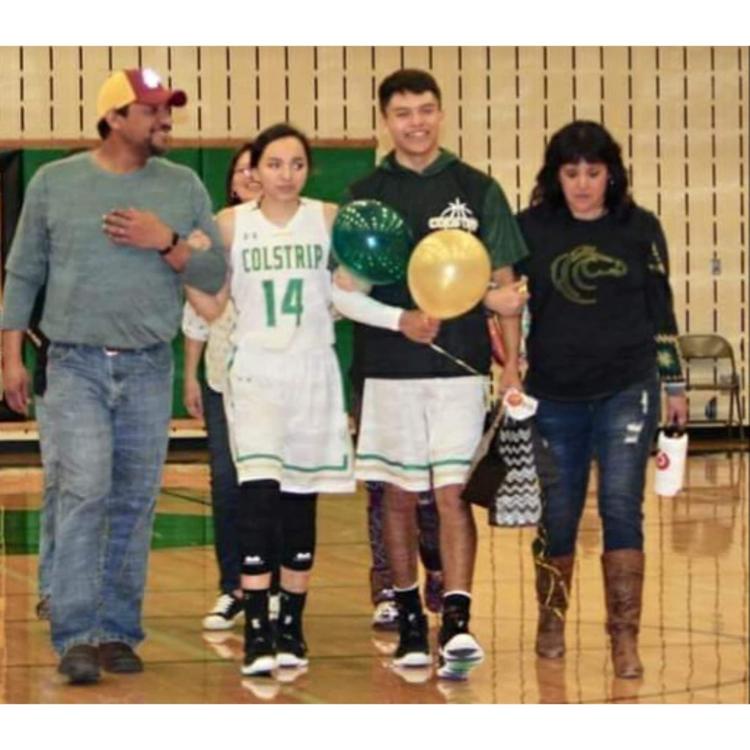 Tenaya looks back on her years with Big Back fondly, saying, "It has been a blessing to have him in our lives. He is a great dad. He has spent timeless hours instilling the value of hard work. In this life nothing is handed to you. Anything good is worth your hard work. Kenny personifies this."
Big Back's children also hold his athletic prowess. Kobee played for Class B Colstrip in both sports his father played and received all-state honors his junior and senior years as well as earning three-time academic all-state. Kobee made State B tourney appearances in basketball his junior and senior years.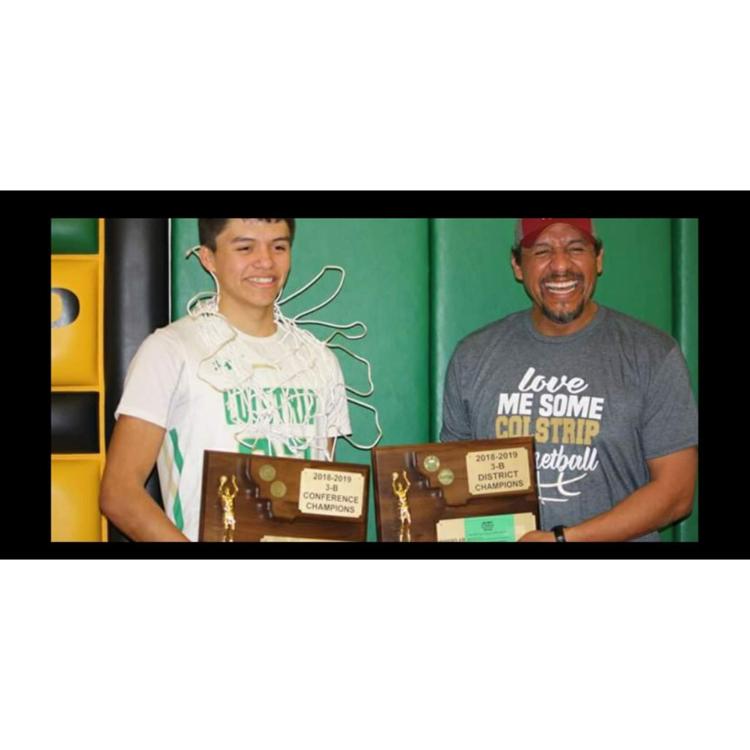 "Watching Kobee play made us proud as parents," Big Back said. "The respect his teammates and friends have for him was a sight to see. He is such a great role model for his younger siblings."
Kobee is currently a sophomore at Montana State University studying chemical engineering on a scholarship. 
"Having him as my dad is a blessing to me and my family," Kobee said. "He is a man who will care and protect his family no matter what the cost. He has taught me to work hard no matter what I do, whether it is working out or studying, and my efforts will pay off in my dedication to the grind and to always remember to pray to God."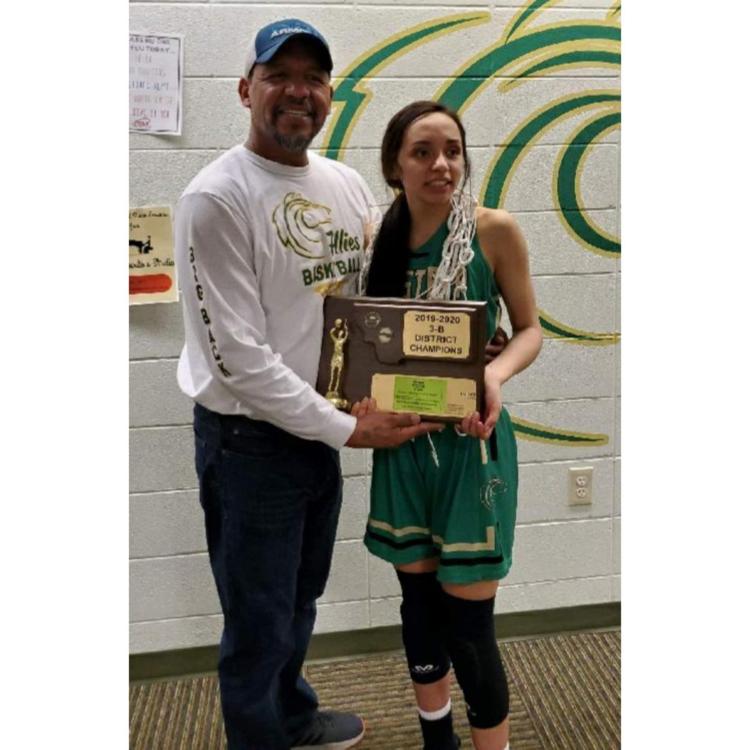 Madison is a student at Colstrip and is an athletic and academic achiever as well. Zoey is a student at Frank Bratten Middle School.
"It was a big accomplishment for all those years of hard work," Big Back said. "It was an exciting moment to see the children hear all the stories their dad was a part of. It was surely a once in a lifetime opportunity. I felt honored representing my family and the Northern Cheyenne Nation."
Big Back looks back at his achievements and speaks from his heart.
"After all has been said and done, honestly, my greatest accomplishments have been raising my children and actively being a part of their lives," Big Back said.
Be the first to know
Get local news delivered to your inbox!