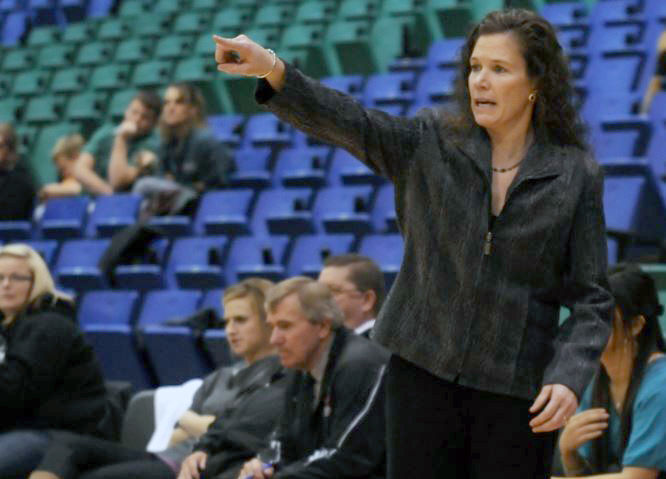 MINOT, N.D. — Sheila Green Gerding, a former Jefferson High athlete and member of the Montana State-Northern Hall of Fame, is being inducted into another hall — this one at Minot State University for her standout career as a women's basketball coach.
Green Gerding coached the Beavers from 1995-2017, winning a program-record 360 games. She led the Beavers to six NAIA national tournaments and advanced to the Elite Eight twice, notching five 20-plus win seasons along the way.
In 22 years, Green Gerding posted 15 winning seasons en route to a 360-283 career record. She also developed 11 All-Americans. 
At MSU-Northern, Green Gerding was a three-year starter on the most successful Skylights' programs in school history. Northern went to the NAIA national tournament all four years of her time there, and she was a Kodak All-American in 1992 while leading the team to a No. 1 national ranking.
After college, Green Gerding immediately signed on as an assistant coach at MSU Billings, where she stayed for three years before playing professionally in New Zealand for a year.
Green Gerding was inducted into MSU-Northern's Hall of Fame in 2003. She is now a counselor in Minot.