DILLON — When Western linebacker Joe Caicedo was asked what was going through his head as he was streaking down the field for an 86-yard interception return for a touchdown, he didn't have much to say.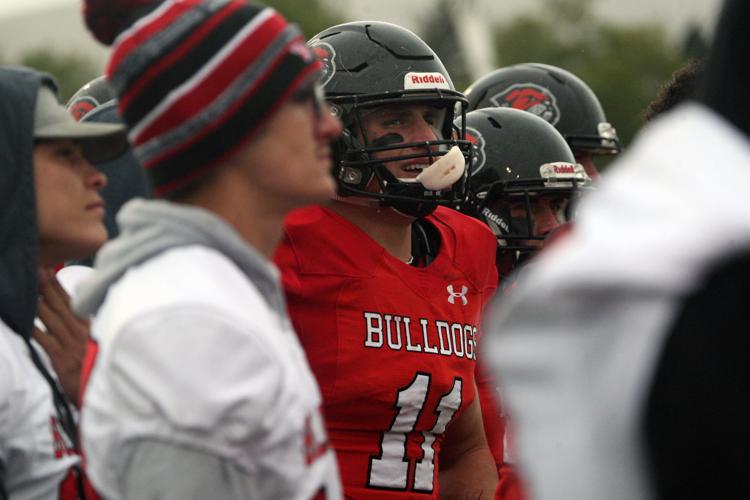 While Western's enthusiasm over the play continued well after the final whistle, Caicedo could only smile as the Bulldogs notched their last touchdown of the day in a 49-13 win over the Eastern Oregon Mountaineers Saturday.
Considering it was the redshirt junior's fourth turnover and third touchdown in two games, you'd think he'd have a lot talk about. But if you ask teammate and fellow linebacker Jason Ferris, he says that's just what you get from the Darby native.
"That's Joe," Ferris said. "We got to do something with him, he needs to keep getting the ball because he's finding the endzone every time. I might toss it to him if I get the next turnover and see what happens."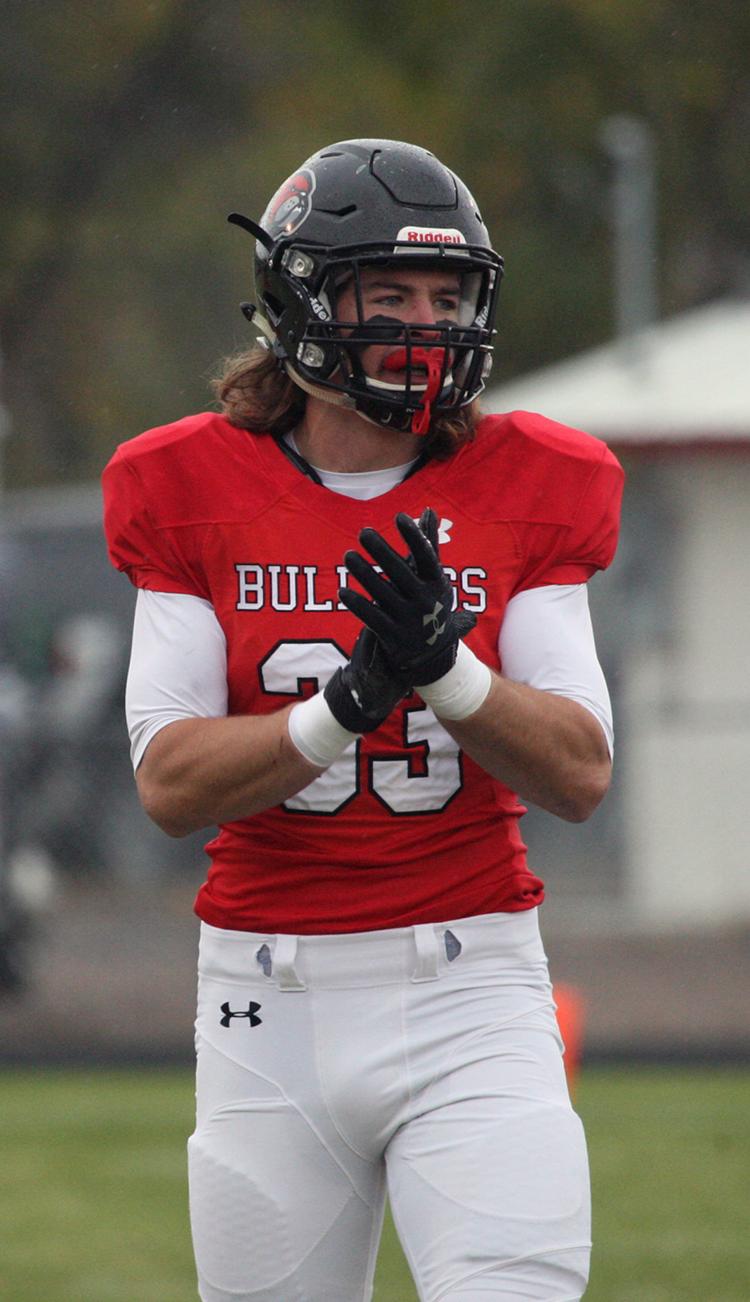 Caicedo's interception score, his second pick of the day, was the icing on the cake to a stout defensive display over the Mountaineers, who only found pay dirt once all game.
Eastern Oregon QB Kai Quinn hit receiver Phoenix Millholen for an impressive 27-yard touchdown on 3rd-and-20 that brought the Mountaineers within a score at 21-13, but not without the Bulldogs defense forcing seven 3-and-outs over the course of the day.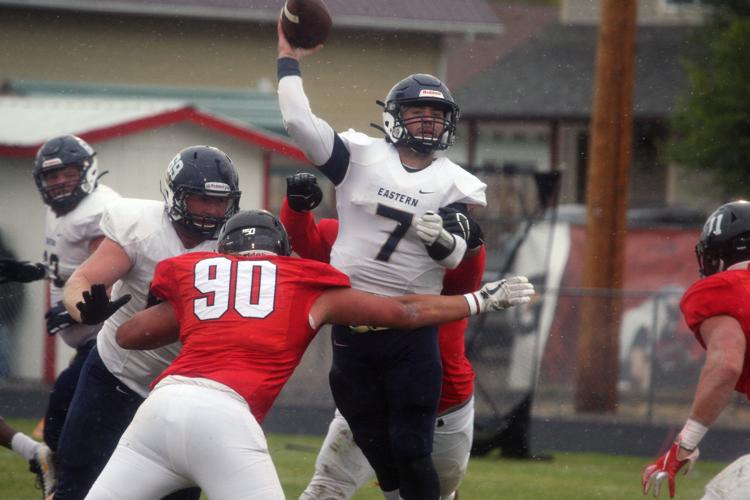 Snowy, wet conditions defined the atmosphere at Vigilante Field in a havoc-filled first half. The Western offense turned the ball over three times before halftime, and the Mountaineers chipped in with quarterback Kai Quinn's first pick to Caicedo.
However, both head coaches rejected the notion that the conditions played a factor, with Nourse saying what really matters is the way a team responds to those conditions.
You have free articles remaining.
Keep reading for FREE!
Enjoy more articles by signing up or logging in. No credit card required.
"The conditions don't matter, they never do," Nourse said. "It's wet, it's cold, it's the nature of the game. It has nothing to do with the turnovers. Guys who can't get past how they feel, can't win. Our guys got over it, played tough today."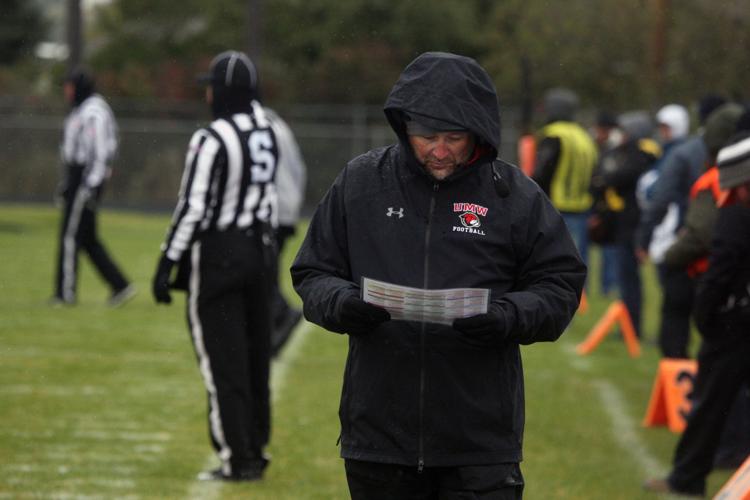 As for Eastern Oregon head coach Tim Camp, he credits the Western team, but feels the same as his Western counterpart.
"Quite frankly, the conditions don't play a factor into it," Camp said. "It's on me, it's on us. We have to be more prepared. I thought we played hard, executed poorly, and Western is a good football team, they deserve the credit."
The Mountaineer defense responded strongly after Western's opening touchdown via quarterback Jon Jund's 40-yard connection to receiver Walker McKitrick. Forcing three turnovers and limiting the Bulldogs to just one other offensive touchdown, Eastern Oregon's defense handled a tall order fairly well.
However, momentum swung in a big way thanks to a Western blocked punt return from junior DeJarrious Hutcherson, who lifted the Bulldogs to a 21-3 lead. While Western's offense had sputtered, Jund knew that they would have opportunities to execute and redeem a rough first half.
"It's a matter of capitalizing," Jund said. "We knew we were going to have chances. Everything was there for us in the first half, but we just needed to finish better. We did that in the second half."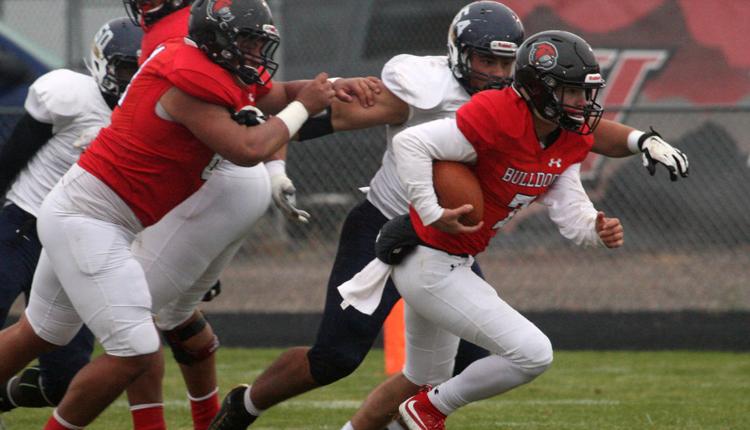 Jund found four different receivers for passing touchdowns and added another on the ground, en route to a 378-yard, five-touchdown performance.
The redshirt sophomore's second half hat-trick of touchdown passes kept the game secure despite Eastern Oregon showing life with an opening second-half touchdown. Nourse said the inconsistency over four quarters is still a big issue, however.
"We're such an inconsistent unit," Nourse said. "We turn the ball over in scoring positions, which is frustrating because it's a thing we work on a lot on offense. I was really excited by the way the offense came out at half though, and we finally did what we should do."
While the Mountaineers will look to rebound from a 1-4 start against MSU-Northern back in La Grande, Western now sits at 4-0, entering their bye week before the heated rivalry game against 3-1 Montana Tech.