BILLINGS — Cierra Lamey hardly had the words to describe what she was feeling as the senior climbed up the ladder to clip off a piece of the net after winning the national championship over Oklahoma City University.
She came to Montana Western after a year spent at Montana State University Billings, which followed a standout career at Beaverhead High School in Dillon. It was a roundabout journey, but as one of nine native Montanans on the Bulldog's roster — 10, if you include head coach Lindsay Woolley — it just meant a little more to win the championship in her home state.
"It's so special, I'm so glad I transferred home," Lamey said. "I'm just grateful for my years as a Dawg, they've been the best years of my life."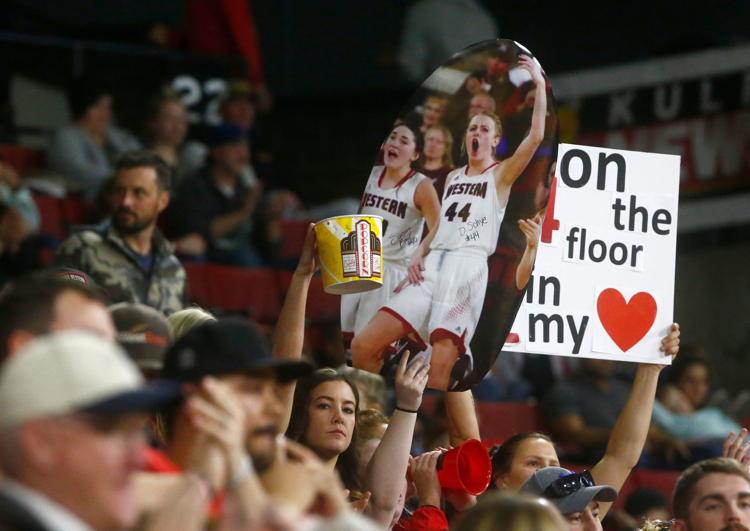 Three-fifths of Western's starting lineup hails from the Treasure State, as Lamey was joined by fellow senior Britt Cooper (Harrison) and redshirt sophomore Paige Holmes (Seeley Lake). Those three towns population adds up to just over 2,000 — as a source of comparison, Oklahoma City ranks 41st in the nation with 1,373,211 people.
Recruiting small-town Montana kids has been something Woolley has had great success in for years, but it makes the national title all the more special. And to do it in the Rimrock Auto Arena at MetraPark in Billings, just around four hours away from Western's own campus? Even more so.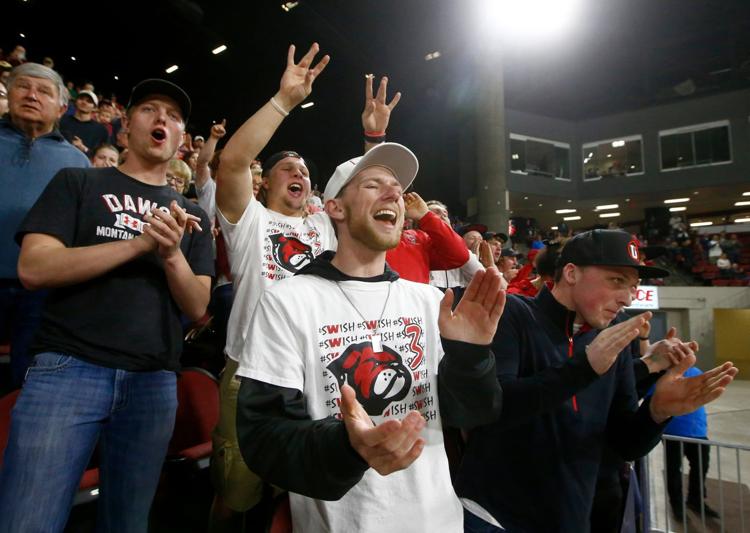 Dillon came out in force to Billings nearly all of them donned the red and black. Outside of the arena, the Dillon Beavers high school bus was parked, as were many vehicles with various Montana Western stickers.
"I don't think I'd rather do this in another place," Woolley said. "Maybe somewhere warm, where we could go to the beach tomorrow, but this is pretty good. To do it in this building, it's cool."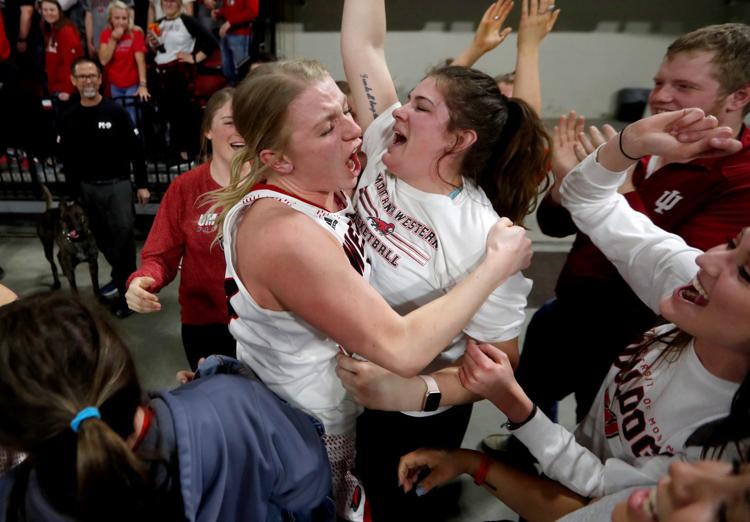 Woolley then immediately recalled that he finished his prep career in the Metra and the Bulldogs also fell in the NAIA semifinals last season in, again, the very same building. To win the school's first women's basketball national title close to home for the Montana native players of the roster is something simply out of a storybook.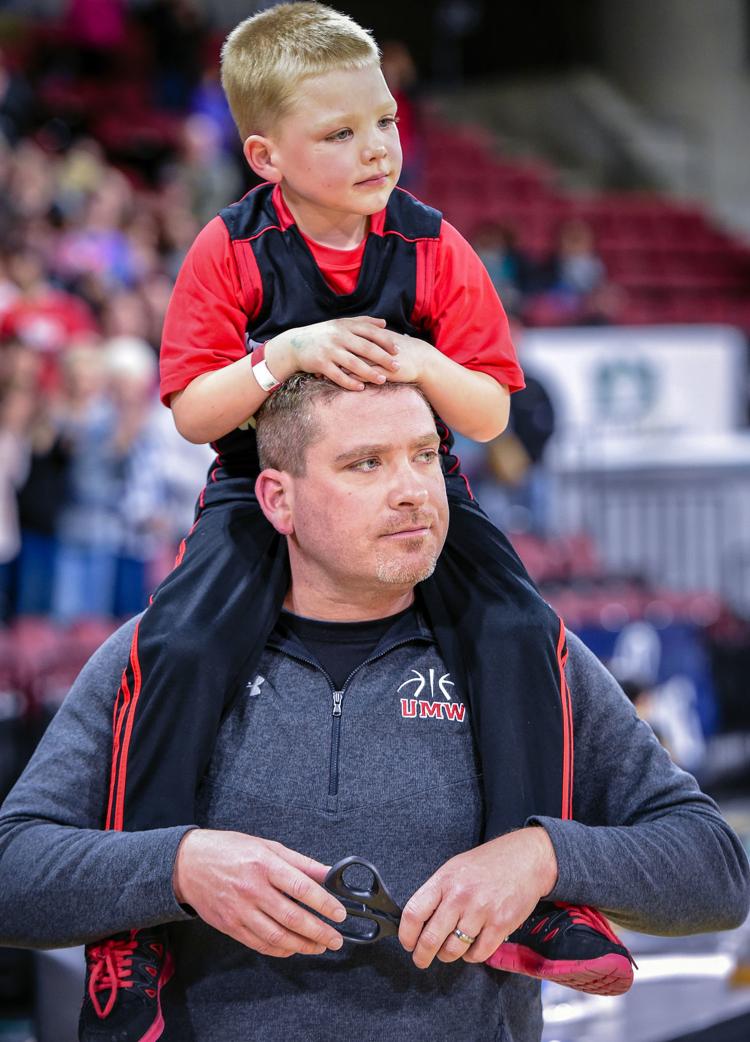 "I just love the state, everyone here was so supportive, the crowd here was really packed," Cooper said. "It's amazing how much support we have behind us."
Cooper's entire family was in attendance, from her parents to her aunts and uncles. She found several of them near the baseline following the game and gave out a number of hugs with a huge smile on her face.
It was much the same for many of the other players on the roster, who sought out relatives before finally splashing Woolley with water in the locker room. Western players, coaches, family and fans hung around for a while afterwards, standing on the upper decks of the Metra, talking amongst themselves, soaking up the moment.
After all, it's not every day a team gets to cut down the nets just a few short hours from home.