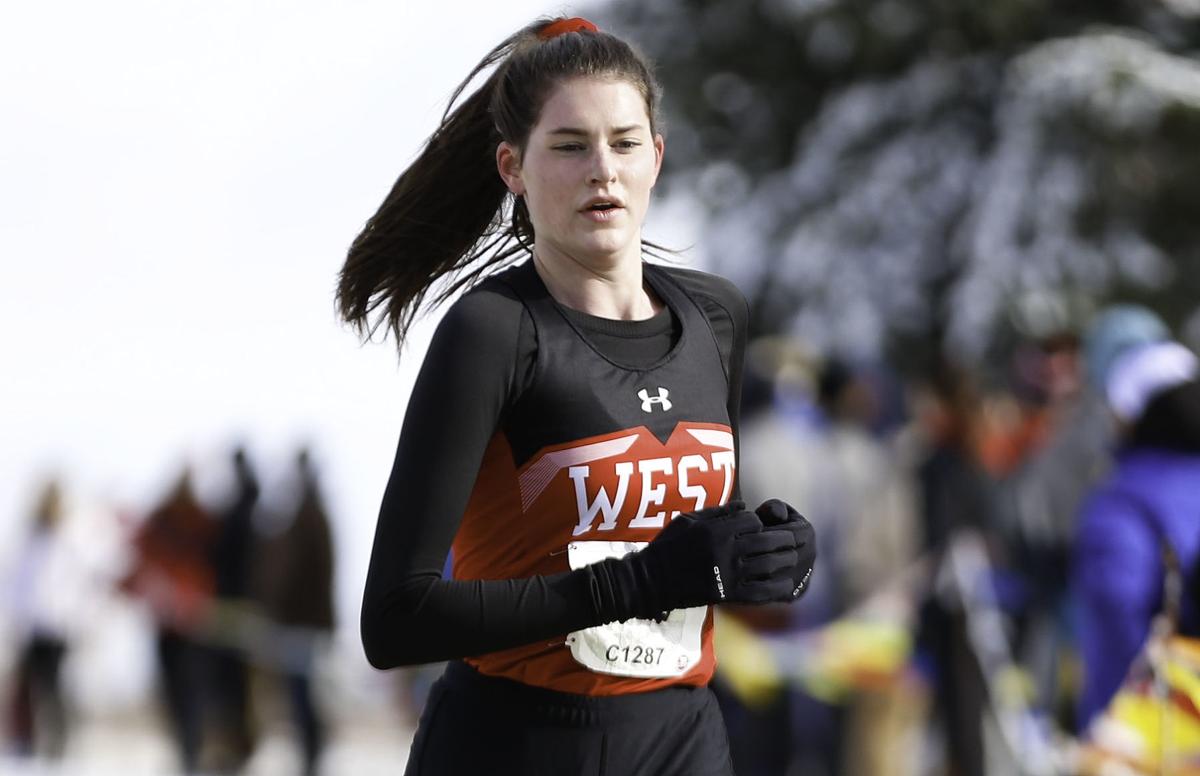 WEST YELLOWSTONE — Averi Parker of West Yellowstone is the latest runner to commit to the new women's cross country program at Montana Tech.
Parker, a two-time Class C state champion and runner-up as a junior, is the latest on an Oredigger roster that now includes eight runners on the women's side. She also is a three-time state champion in the 3,200 and won the 1,600 as well.
Montana Tech cross country head coach Zack Kughn is excited to add the Wolverine standout.
"Averi was probably the biggest recruit in the state still available when I got here in January," Kughn said. "I was pumped just to be able to get her here on a visit. I think she is the perfect example of someone who wants the true Montana experience, and the small-school experience, and we can provide both of those for her."
Parker's senior track season at West is on hold due to the coronavirus pandemic. She also was a standout basketball player for the Wolverines.
"Averi Parker is one of the best all-around athletes to ever come out of West Yellowstone," West girls basketball coach Nubia Allen said. "At 6 feet tall, she has dominated the long distance races in for four years in Class C, as well as the paint in basketball. She is smart and caring. There is not doubt that she will make the town of West Yellowstone proud." 
Kughn said Parker could be the type of signing that will make the Orediggers competitive in their first season.
"She has dominated Class C over the last four years," Kughn said. "She will make an immediate impact for us and she was really the missing puzzle piece I was looking for to help make our women's team a contender in our inaugural season."
Montana Tech announced the addition of men's and women's cross country in August, and now has 15 runners committed for the fall.
On the women's side, Parker joins Kalispell Flathead's Carlin Manning, Helena High's Alyssa Plant, St. Ignatius' Karolyna Buck, Columbia Falls' Raychel Hoerner, Shelby's Brook Luly, Manhattan's Jessa Steele and Payton Huss of North Thurston High in Lacey, Washington.
Kughn officially started with the Orediggers on Jan. 10.
Be the first to know
Get local news delivered to your inbox!