BUTTE — Most days this spring Kyle Samson has been one of the first coaches to take the field at Alumni Coliseum.
That makes sense, of course, because the new Montana Tech offensive coordinator is still in the process of learning just what his team is made up of. A couple months into the job (he's also the running backs and quarterbacks coach) the former Kalispell Flathead head coach and Montana State-Northern offensive coordinator has started to make some progress. Samson's got everyone's names down and the first weeks of spring football have helped greatly with his evaluation of the team.
Film can only tell so much, especially since he's in the midst of a fairly large overhaul of the offense and his scheme will differ from what former Tech offensive coordinator Pete Sterbick's system looked like.
But watching him on the field, it's not hard to tell he's loving every second of it.
"It's been great," Samson said. "I just love being here in Butte, love being part of the Montana Tech staff. Love working for Coach Morrell. We've got a great staff here, it's just been a lot of fun. Getting to know the kids now … building relationships with them, that's been especially huge for me."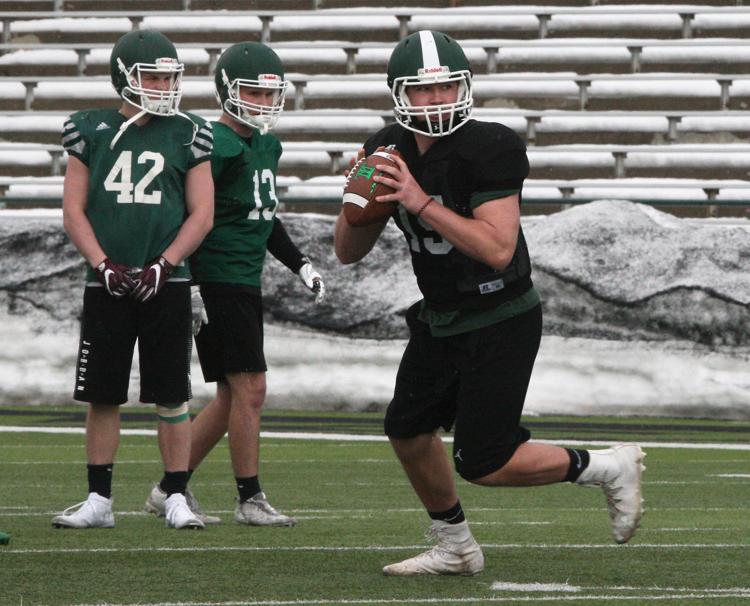 Speaking of his players, ask any of them about their initial impressions of Samson and, well, you'll get one answer.
"He brings a lot of positive energy," wide receiver Alec Steele said.
"He's a big energy guy," fellow wide receiver Ontario Johnson agreed.
"Coach Samson brings a lot of energy," running back Jed Fike said when asked.
"Energetic," tight end Tanner Osborne said immediately.
The way they say it, Samson has a higher wattage than a nuclear power plant. It's easy to see on the field, shouting out to his receivers, backs and tight ends to finish 20 yards through the route when they're catching balls from their quarterbacks.
It's obvious at the beginning of practice, as he fist bumps players, coaches, anyone around him. There's always a bit of a grin on his face but the serious side isn't far underneath.
As his team is running through drills and plays, he isn't yelling for the sake of being loud either.
"When he's talking and when he brings energy he's not just saying words," Steele said. "He's plugging in things that we can use."
The team seems to be reacting well to Samson's particular brand of coaching, but the overall process has still been a challenge for the new assistant coach. His wife and three kids are still living in Kalispell and while they're able to go visit each other on occasion, the distance has still been a challenge.
He's also in the process of buying a new house, but finding time to do that has been hard to come by as well.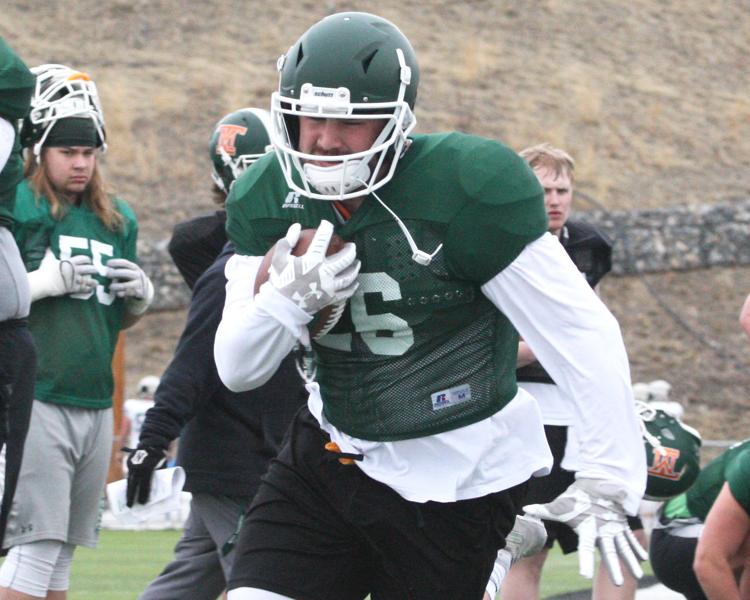 And while Butte isn't exactly a new town — Samson spent time here growing up — the entire adjustment has been a lot to deal with. Add in putting together a new offense in a season that very likely could be a successful one and there's plenty of stress and pressure.
But perhaps that's just where he excels.
"It's been a challenge," Samson said. "But it's been a fun challenge."
Both the veteran and newer players have seen exactly how hard he's worked to start the year and the respect has been there from the start. His first meeting with the team apparently left a strong impression and that's carried over to the field this spring.
While bits and pieces of what the offense will look like come fall have slipped out, one thing will be for sure — the Orediggers will be right there all the way.
"He's made me, I guess, love football again," Steele said. "I love football. He brings it every day and that's something that I can get behind."