BUTTE — Montana Tech officially has its first cross country roster.
Orediggers head coach Zack Kughn announced that Tech has their official squads for both programs, with nine runners set for the women's team and seven for the men's team.
Per Tech's official release, Kughn says that recruiting in a short time has gone well, and that the Orediggers will be ready to compete right away.
"I am incredibly excited to announce our first recruiting class for cross country," said Kughn. "In just a short period of time we were able to assemble a roster of 16 student-athletes that will help us compete at a high-level right off the bat."
Montana-hailing runners for the men's program include Billings' Noah Colenso, Great Falls' Henry Kakalecik, Red Lodge's Drew Williams and Butte native Jake Vetter.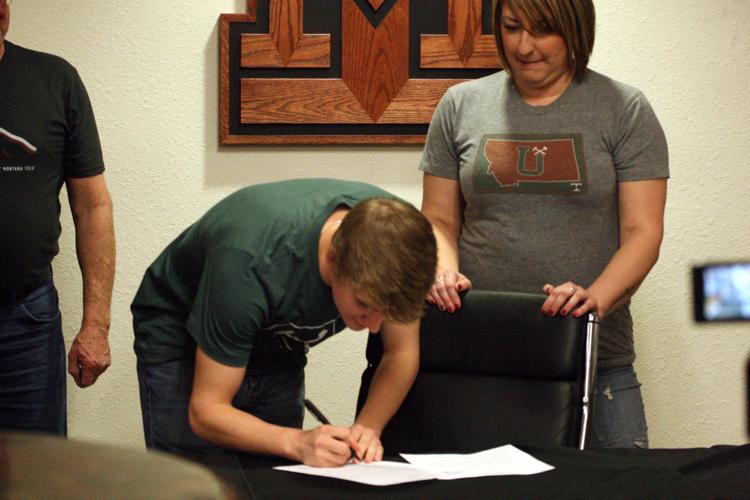 Joining them from out of state is Ian Barville from Spokane Valley, Wash., Charles Carriker from Lacey, Wash., and River Sheppard from Portland, Ore.
Speaking on additions that lost their final high school track season this past spring due to coronavirus, Kughn says that the bitter nature of that means that the team will be hungry to compete.
"These athletes had their last track seasons cancelled," Kughn said. "And as disappointing as that was to see, I know it has left them all hungry and eager to compete this fall. They are putting in the work this summer required to be successful and I can't wait to see Montana Tech uniforms on them all very soon."
The women's program adds seven Montana natives, with St. Ignatius' Karolyna Buck, Columbia Falls' Raychel Hoerner, Shelby's Brook Luly, Kalispell's Carlin Manning, West Yellowstone's Averi Parker, Clancy's Allysa Plant and Manhattan's Jessa Steele preparing to run for the Orediggers.
Payton Huss comes to the program from Lacey, Wash., while the sole college transfer on the team is Becca Richtman, who is switching Winona State for Tech.
Kughn said he's has belief in his and Tech's first class to make a strong debut in the Frontier Conference as well as on the national level.
"I'm confident this group will cause quite a stir in the Frontier Conference," Kughn said. "And many will be able to compete at the national level this year as well. I'm excited for them to join the Butte and Tech communities and contribute across the board."
Be the first to know
Get local news delivered to your inbox!