BUTTE — Having worked together for nearly 10 years, it wasn't easy for Montana Tech head coach Chuck Morrell to see BJ Campbell leave for the defensive coordinator job at NCAA Division-II Central Missouri.
Campbell, who held the same job at Tech, started his family in Butte and followed Morrell from the University of South Dakota. He'd been a critical component in the strong Oredigger defenses throughout the years and a coach the players on the team had a tremendous amount of respect for.
But Morrell couldn't be anything but happy for his friend and former coworker.
"So excited for him," Morrell said on Wednesday afternoon. "The opportunity that he got, it's absolutely not something you can turn down. He's going to be coordinating in, in my opinion, the best Division-II conference in the country."
Campbell's departure also had another effect — Morrell is taking over defensive playcalling duties. Heading into his ninth year as head coach of Tech, it's actually a place where he has quite a bit of experience.
Morrell was the defensive coordinator at NAIA Sioux Falls (S.D.) from 1998-2009 where he helped lead the Cougars to five NAIA national championship games, winning three titles.
Morrell also held the position of defensive coordinator at the University of South Dakota in 2010 and for his first three seasons in Butte following his hiring prior to the 2011 season. Morrell has also coached the secondary in every season he's been in Butte.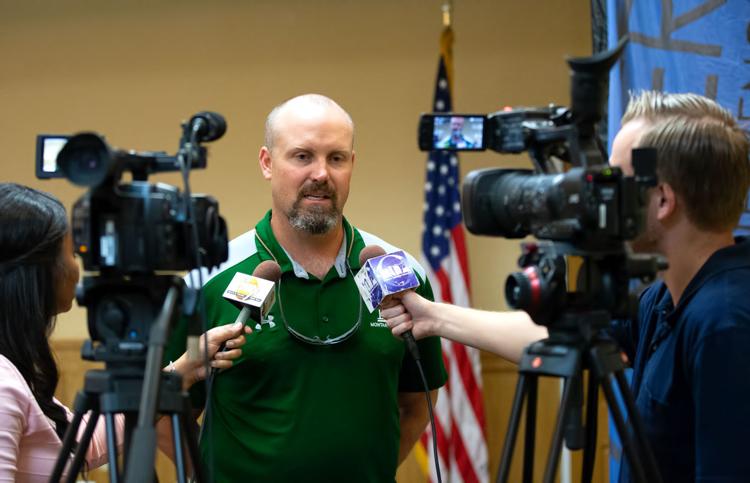 "It's like your favorite sweatshirt," Morrell said. "You throw it on again, you get back in the seat calling plays. I'm passionate about coaching … I got to get dusted off on a couple things, but it's going to come right back and that's a great opportunity for me this spring to get back calling some plays."
Two new coaches — Nick Brautigam and Zak Sauve — have been hired on the defensive side of the ball over the offseason. Brautigam is the newest and will fill the spot left open by Campbell's departure. The fifth-year coach will work with the Oredigger linebackers.
Brautigam last coached at D-III Loras College (IA) and has worked at D-I Northern Illinois and FCS Western Illinois.
Sauve, meanwhile, was the defensive backs coach and video coordinator at the University of Puget Sound in Tacoma, Washington. He joined the team near the end of winter conditioning and already has had an impression on the team.
"I haven't got a ton of time with him, but just sitting through a couple meetings with him and being out on the field with him, he definitely has a great knowledge of the game," soon-to-be senior safety Tucker Rauthe said of Sauve. "Coach Morrell is still stepping in and being able to coach us, but being able to take over as a younger guy is important and he definitely knows what he's talking about."
Morrell had something similar to say about his two new coaches.
"First of all, incredible IQs. I always think back to myself when I started coaching, I was 23 years old and thought I knew something, but I didn't know anything," Morrell said. "These guys, you get them on the board, they know the ins and outs and the X's and O's of the game and so I've been very, very impressed with them."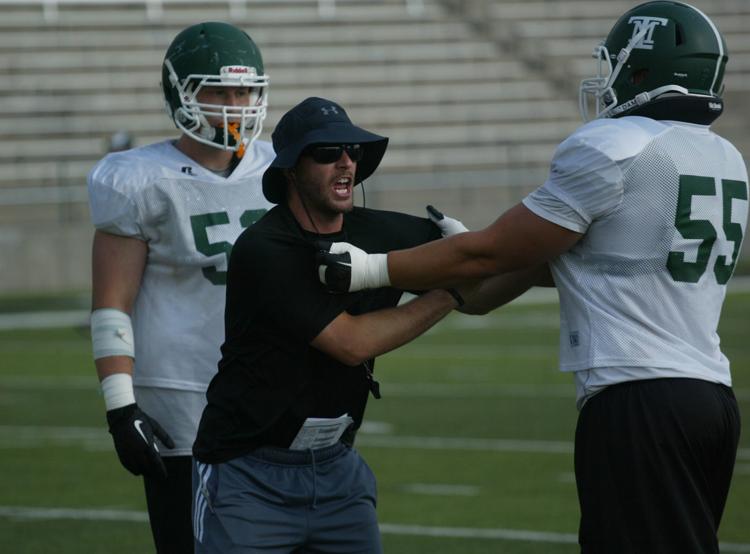 That's not to say it'll be easy to completely replace all the things Campbell brought to the Orediggers.
Last season marked Campbell's eighth with the Montana Tech football program and he had worked with Morrell since 2010 when both were at South Dakota.
Campbell took over as defensive coordinator in 2014 and, according to his bio on Montana Tech's website, also coached the Oredigger linebackers for six years.
 "The coaches come in before the sun is up and leave two hours after the sun goes down," veteran linebacker Jacob Clarke said. "I definitely feel like it was a smooth transition for all the coaches coming in and out and everybody kind of knows what they're doing.
"We've got a lot of veteran guys who know the scheme and so it's pretty easy for the player transition, especially as hard as the coaches work."