BUTTE — Six total players have now been signed to the 2019 Montana Tech men's basketball recruiting class.
Four are in-state players, while two others are transfers. The incoming freshman class is made up of Missoula Hellgate's Bridger Deden, Billings Central's Sam Gray, Sidney's Bridger Larson and Butte Central's Cade Holter.
The two transfers are Sindou Diallo (Western Texas College) and Cody Baumstarck who spent his past two seasons at Sheridan College in Wyoming.
"We are beyond thrilled with this year's recruiting class. Our program has substantially improved as a result," Montana Tech head coach Adam Hiatt said in a release. "We have added size, length, playmaking, toughness, and winning. These fantastic recruits, along with the core group of returners from this past season, will give all Digger fans an exciting 2019-20 season to look forward to."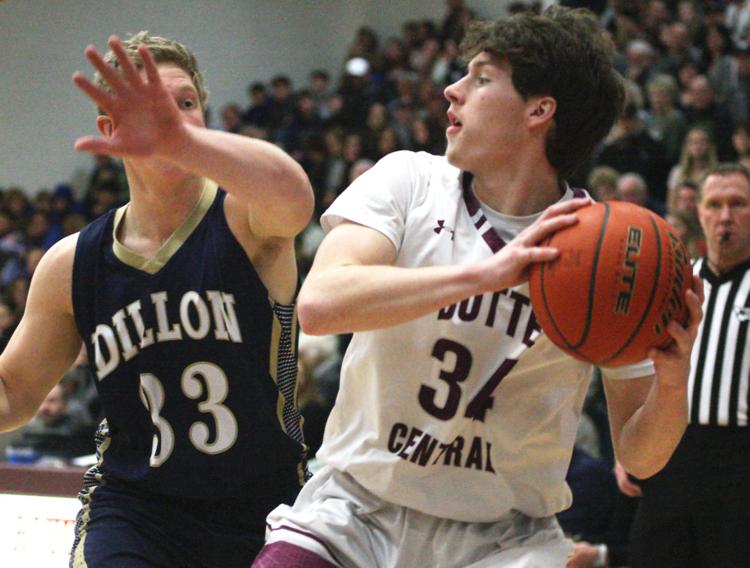 Of the four players added to the roster, only Holter and Diallo are listed as guards. The rest, all forwards or centers, range in size from 6-foot-4 to 6-8, which could be a huge boon for the Orediggers.
Montana Tech ran out a number of guard-heavy lineups last season and with one of its true big men — Carson Dummer — having exhausted his eligibility, it was definitely a place where they needed some depth.
Hiatt has had some good luck with transfers over the past few seasons and he'll likely need one or both of Baumstarck or Diallo to come in and play well immediately. 
Baumstarck, listed at 6-foot-8, averaged 3.7 points and 3.2 rebounds in just six minutes per game last year. He played in 28 games off the bench with one start and shot 68.9 percent from the field.
Register for more free articles.
Stay logged in to skip the surveys.
He shared his time with several Division I players which cut into his playing time, but the transfer could be a diamond in the rough for Tech.
"When he got opportunity he was incredibly productive," Hiatt said. "Cody will have a major breakout season next year and will be an exciting player to watch."
Sam Gray and Bridger Larson are two other good size gets for the Orediggers and each player had tremendous success during their high school careers. Larson averaged 17.3 points, 11.1 rebounds, 2.5 blocks and 1.8 assists for the Eagles as a senior.
Gray, meanwhile, played in three state championships and averaged 12.7 points and 6.1 rebounds during the 2018-19 campaign that ended in a state championship for the Rams.
"Sam has potential to be a tremendous big in our conference. He has a high level of skill. He has range to three and good footwork on the interior," Hiatt said. He comes from a great high school basketball program and has been well coached ... Sam is a huge recruit for our program."
At the guard spots, Diallo will come in and play right away while Holter is expected to redshirt his first season. Deden, who is listed as forward, might also find himself playing the two spot on occasion.
Diallo is playing for his third school and averaged 10 points, 3.5 rebounds and 1.4 assists in one of the better junior college conference's in the country. He started his career at Mesa Community College.
"There are very few players as athletic and explosive as Sindou Diallo in any conference, let alone the Frontier," Hiatt said. "He played this past season in a junior college league full of high-level talent and proved he could consistently finish at and above the rim, from mid-range, and from deep.
"He is a relentless defender and has an incredible motor. We expect big things from Sindou."