BUTTE — How do you replace 203 receptions, 2713 receiving yards and 23 touchdowns?
"You can't just sit there and think that one guy is going to take over, when you're talking about the all-time leader in receptions in Tech history," Montana Tech head coach Chuck Morrell said on Friday afternoon. "It's not going to be one man that's going to be able to come out and fill that hole.
"We're going to have to do it with various facets of our offense."
Two things are at play here. First, Tech has a fairly deep returning pool of talent at the wide receiver position. Second, you can probably expect to see the tight ends and running backs — another two veteran areas for the Orediggers — get more involved in the passing game than they were last year.
Tech brings back four of their top-five reception leaders from last season which includes wide receivers Trevor Hoffman, Will Hunthausen and Sam McCamley.
Hoffman will be a sophomore, Hunthausen a junior and McCamley a senior.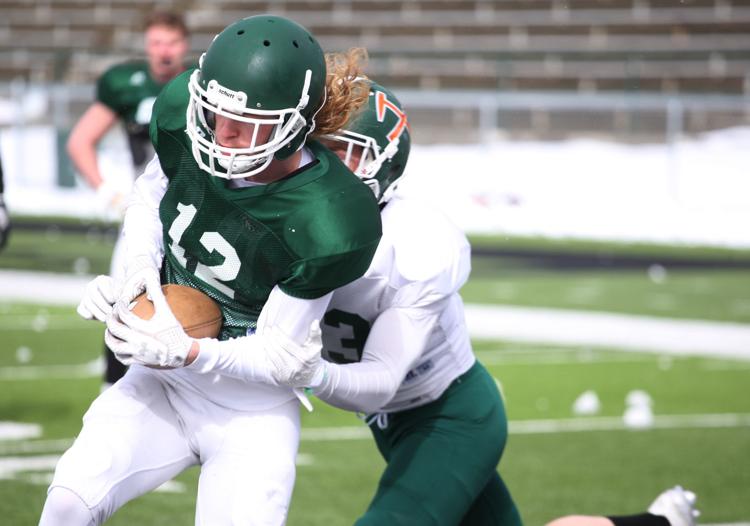 Hunthausen, who missed a significant chunk of time last year due to injury, has been running with the presumed No. 1 offense early on and looked impressive through the first few practices as an outside wideout.
Morrell mentioned not having him — or having him at 100 percent — for some of Tech's games last season was a major blow to the team.
"One thing I know about Will is that we can trust him," Morrell said. "He's going to run the right route, he's going to make the right reads and he's going to do that 100 percent of the time."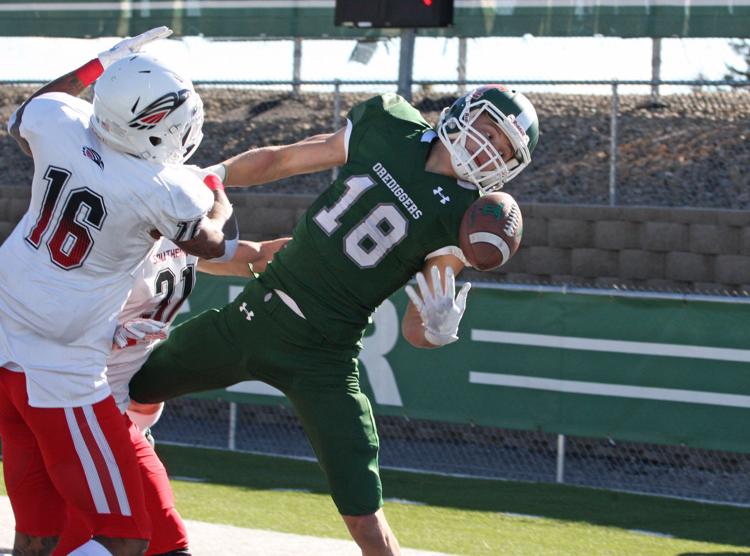 Building on that will be important, especially as the team continues to learn new offensive coordinator Kyle Samson's offense. Things will look a little different this year, but the team seems to be picking it up quickly and enjoying the process.
"It's fun to learn a new offense," Hunthausen said. "It's been kind of a grind in the offseason, but we've came in early mornings, learn the new schemes. It's pretty similar, you can't get much different, but it's definitely new schemes, new different routes we're running."
Speaking on learning new offenses, another player to watch will be Ontario Johnson. A late transfer from Fresno City College last year, Johnson had little more than a month to learn an entire offense. Now's he had to flush it and learn Samson's scheme, something that certainly is not easy.
Johnson played in just one game last season and had one catch, but he's also been running with the first-teamers in practice as an outside wideout.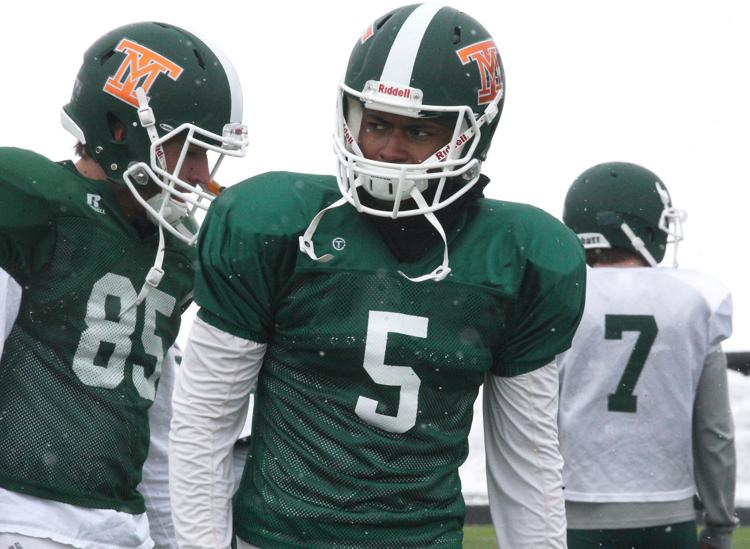 Barring injury, the 6-foot-2, 190 pound soon-to-be senior could be headed for a breakout season and major playing time.
"I had a lot of time to work and think about what I had to do to get better," Johnson said. "I just dedicated the offseason to getting faster, stronger, really buying into the weight program and just getting better."
Morrell certainly noticed the work he has been putting in and was heavily complimentary of the Stockton, California native.
"His improvement over this winter in our training sessions has been nothing short of outstanding," Morrell said. "His commitment level has really shown up on a big scale and I've been very pleased with his early progress here for us."
Johnson isn't the only receiver looking for a breakout season. Alec Steele, who has played primarily on the special teams over the past couple seasons is too. He'll be a junior next year, but Morrell has already described him as an 'energy guy' and someone who has been able to step up and be a leader for the team.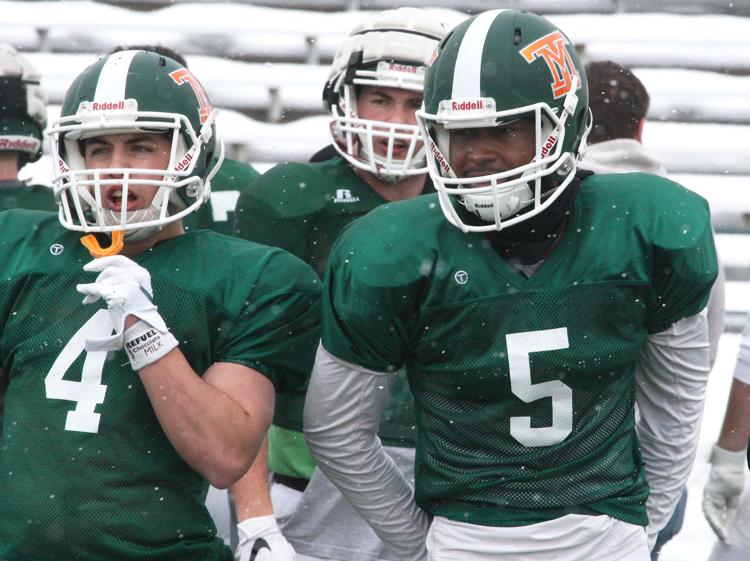 This is another spot where losing Williams will hurt Tech a bit, but a place where players like Steele and Quade McQueary have a chance to step in.
"We're just trying to show those guys how to play and not just practice anymore," Steele said. "We're trying to make that transition from where we're not practicing anymore. We're trying to get on the field, we're trying to play."
There's going to be plenty of playing time to go around and this is all before the new recruiting class even gets on the practice field in the fall.
But with the production that Williams put up now gone, there's going to be plenty of opportunity to find some new stars. For any coach or team, that's an exciting prospect.
"There's no doubt we'll miss Dion Williams," Morrell said. "But at the same time I think we've got some guys that are ready to compete."