While trying to track down when Montana Tech's last men's basketball postseason win was prior to Wednesday's victory over Rocky Mountain, I got a text message from the source working with me.
"First post season win in 2 decades! Not sure to feel proud or not"
They were kidding a bit on the second part, but Oredigger basketball fans — you certainly should be proud too. No matter what happens in Saturday's Frontier Conference semifinal game against Carroll College, it's been a truly special season for Tech.
First time since the 1998-99 season they've won more than 16 games. First time since that same season they've won a game in the Frontier tournament. Just the third time in 20 years the Orediggers have won six or more games in conference play.
That's making history. Or, as Montana Tech head Adam Hiatt would say — making milestones. Before the season started I was sitting in his office and he told me, earnestly, that he and his staff felt "like this is going to a big year for us in the development of our program."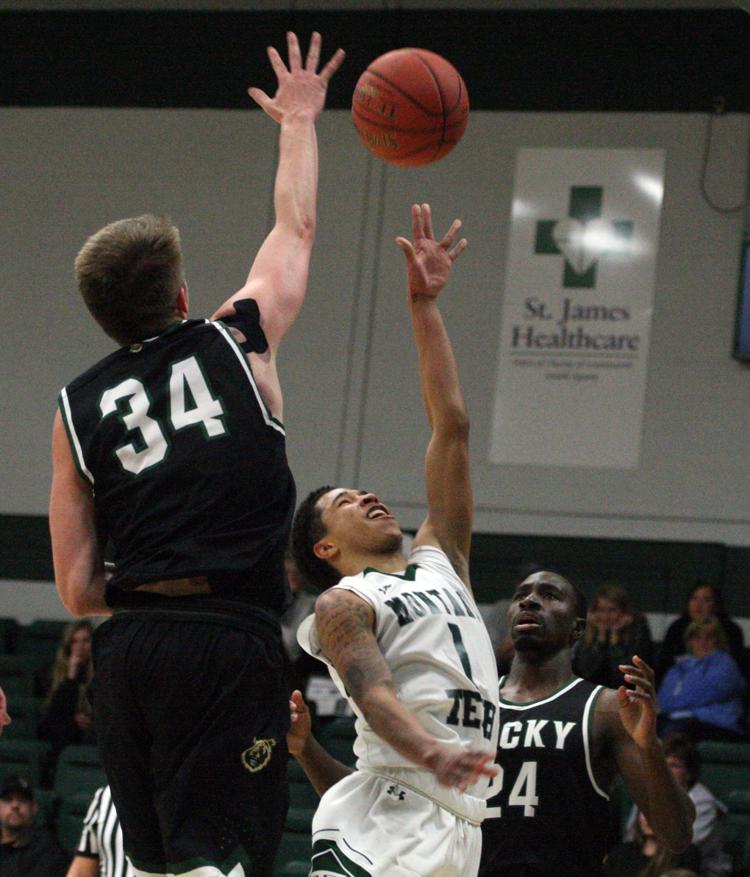 Outside of the wins and losses, there's just something different about the Orediggers this year. There's a deep expectation of winning and a strong commitment to the fundamentals that Hiatt constantly teaches his players.
That's not a slight against Hiatt's previous two teams, but this group can actually make the plays they need to make in order to win. Troy Owens Jr., a transfer out of Sacramento City College, might be one of the most exciting players in the Frontier Conference. Derrius Collins might be the most improved. Nate Ward — who Hiatt raved about ahead of the season — has settled into a nice groove after transferring in and still has two years left.
Dylan Pannabecker, Blake Dittman and the consistent Taylor England provide a backbone as veteran leaders and scorers. Plenty of other players off the bench make their presence felt as well.
They stick together in the tough moments, too. A year ago Hiatt felt his team was 'in' a lot of games and played teams fairly close.
The numbers supported that. Tech's average scoring margin in conference games was -6.2 as the Orediggers won just four contests in Frontier play. They played teams close and weren't a team that was getting blown out on a night-to-night basis.
That margin has improved to -5.72 this year and while it's not a huge gain, the Orediggers have also won two more games in conference play this season and five so far total.
There's still work to be done and Hiatt is more than aware of that. There were several games Tech let slip away this season that perhaps they should have won, which happens with a squad that added four new players over the offseason. Three of them — Dittman, Owens Jr. and Ward have played a combined 1,929 minutes this season with 64 total starts.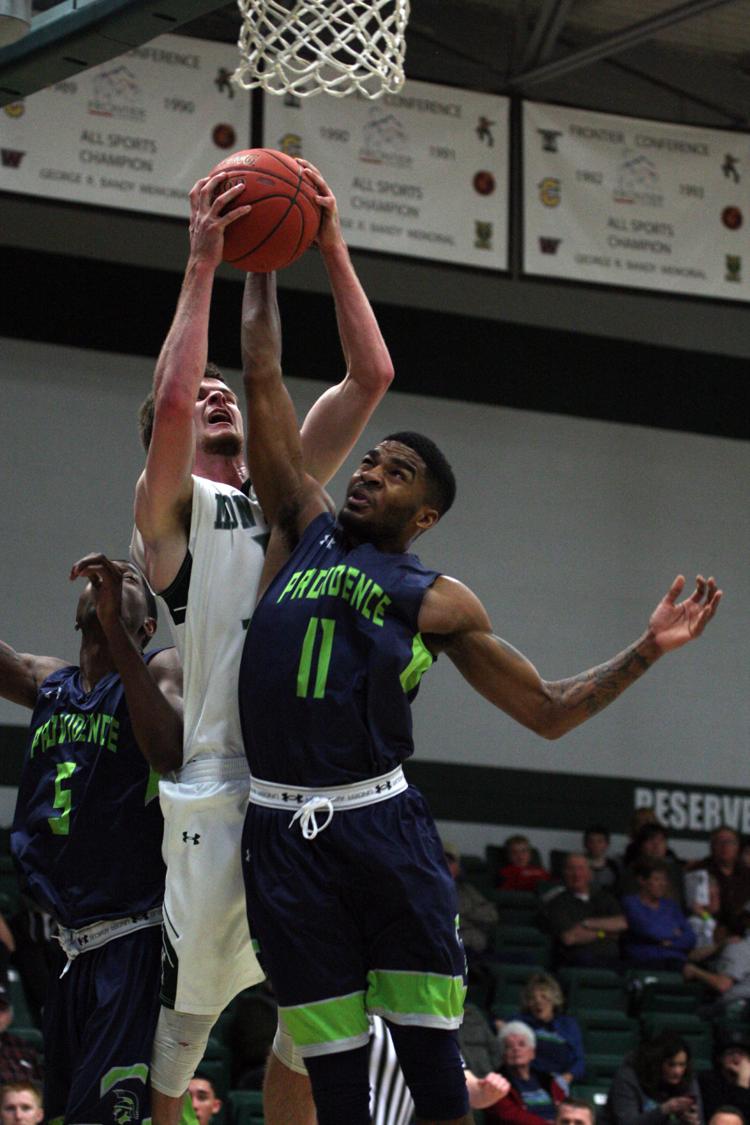 Just imagine what they might be able to do next season, with an entire year in Hiatt's system under their belt.
Speaking of the 2019-20 season, it should be quite the year. Tech loses just two seniors off this squad and return virtually all of their key players. Hopefully there's a few more fans in the HPER Complex next season, because both the men's and women's squad should be quite the show.
But that's next year. The Oredigger men still have at least one more game this season in the semifinals of Frontier Conference tournament, a place they haven't been in 20 years.
And that's something to be proud of.