BUTTE — Years ago a second-grader named Iman Chatman was outside on a basketball court watching his friend sink half-court shot after half-court shot at recess.
The now junior guard at Montana Tech wanted to know how his friend was doing such a seemingly difficult feat. He asked the friend to teach him and soon became adept at hitting those difficult shots himself.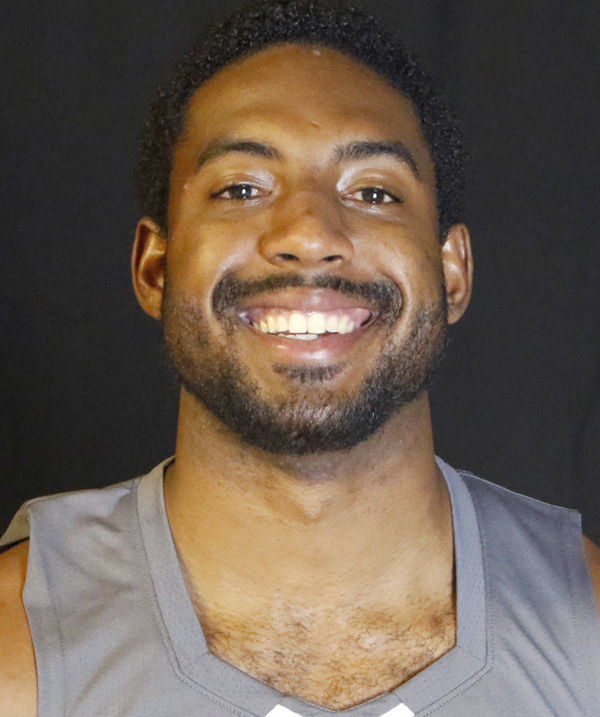 He loved the feel of the ball in his hand. He loved the feeling of the ball whipping through the net. He fell in love with the game.
But it wasn't his only love. See, when he was six, he started to play football. And he was good at it, too. He was so good, in fact, that it landed him a greyshirt offer at Division-I New Mexico State.
He took it, not knowing it would be the start of a tremendous journey that would end with him playing basketball in Butte, Montana.
"Everything happens for a reason," Chatman said. "And it's made me into the man I am today."
Chatman was a star both on the court and the field at Mater Dei Catholic High School in Chula Vista, California, a city that's the second-largest of the San Diego metropolitan area.
His basketball team went 57-10 during his final two seasons at high school and took the California Interscholastic Federation's Division II Championship in 2014.
A wide receiver and defensive back on the football field, he had an offer from Big Sky school Northern Arizona as well as interest from UCLA, Oregon State, Colorado and several other programs. Several of those wanted him to play safety.
In the end, however, he felt signing with the Aggies was in his best interest.
"I visited there, met the coaches and everything and it felt good to be there," Chatman said. "But it wasn't the place for me. I felt I made the decision too quickly, I was too young."
His mom, Robin Campbell, remembers when the family dropped him off in Las Cruces. They stayed in the town for a couple days, helping him settle in New Mexico.
Almost immediately he took off for the basketball gym, quickly making friends with the team.
"I said, 'Iman, you're here to play football and you're in the gym playing basketball," said Campbell, who will will be in Butte this weekend to see her son play against Providence on Friday. "But I think it was at that time we started to realize his love and passion was for basketball.
"It just took him some time to come to that realization and I'm proud that he came to it on his own."
A thoughtful and deeply self-reflective person, the decision wasn't easy. He had a girlfriend there and spent a long time thinking about leaving.
Football was a grind, he said, and it seemed to wear on him.
"It's tedious on your body and there's no breaks," Chatman said. "It wasn't the easiest decision for me, but it was the best decision for me and my family that I love. I needed to get to a place where I was familiar with and restart."
So, Chatman went home to California and enrolled at Southwestern Community College in Chula Vista where he got his Associates Degree in Literary Arts.
He also played football as a wide receiver and even had a game against Los Angeles Pierce College where he caught nine passes for 112 yards along with a pair of touchdowns.
Injuries hampered the rest of the season, but his athletic career with the Jaguars wasn't quite over — he joined the basketball team as well.
In 14 games he averaged 13.1 points and 9.9 rebounds. It wasn't long before he was starting to get interest, which developed into a football offer from Kansas Western and a basketball opportunity at Montana Tech.
Once again, Chatman was faced with a decision. But this time he was more confident. He felt his time around his family, whom he has always been extremely close with, helped him mature and take the steps forward he needed to in his life.
That doesn't mean it was an easy decision to make.
"Playing D1 football, you'd think my mind was strictly football and it was at one point," Chatman said. "I used to take walks by a lake and think about what I really wanted wanted to do.
"And I put all my effort and hard work into playing basketball."
A few months later he got in contact with Montana Tech head men's coach Adam Hiatt. On July 11, 2017 he was officially an Oredigger.
It'll be the last stop of his long path playing sports and he's expecting to graduate next year with a degree in professional technical communication. His dream is to go into sports analytics because, Chatman says, he loves sports and loves to argue with people while having solid stats and information to back up the points he makes.
For right now, however, he's concentrating on helping the Diggers as Hiatt builds the program. Chatman's started 21 of 24 games for Montana Tech this season and is averaging 5.5 points and 4.8 rebounds. In an upset win over Carroll College on Jan. 25, he had 12 points, six rebounds and four steals.
With two games left in the regular season against MSU-Northern and Providence, Chatman is happy he's here and he's glad things worked out in the way they have.
His mom, who remembers those early, formative years playing basketball whenever he could, feels the same
"He's always loved the game, ever since I can remember," Campbell said. "He always had a basketball in his hand.
"It's really just part of who he is."