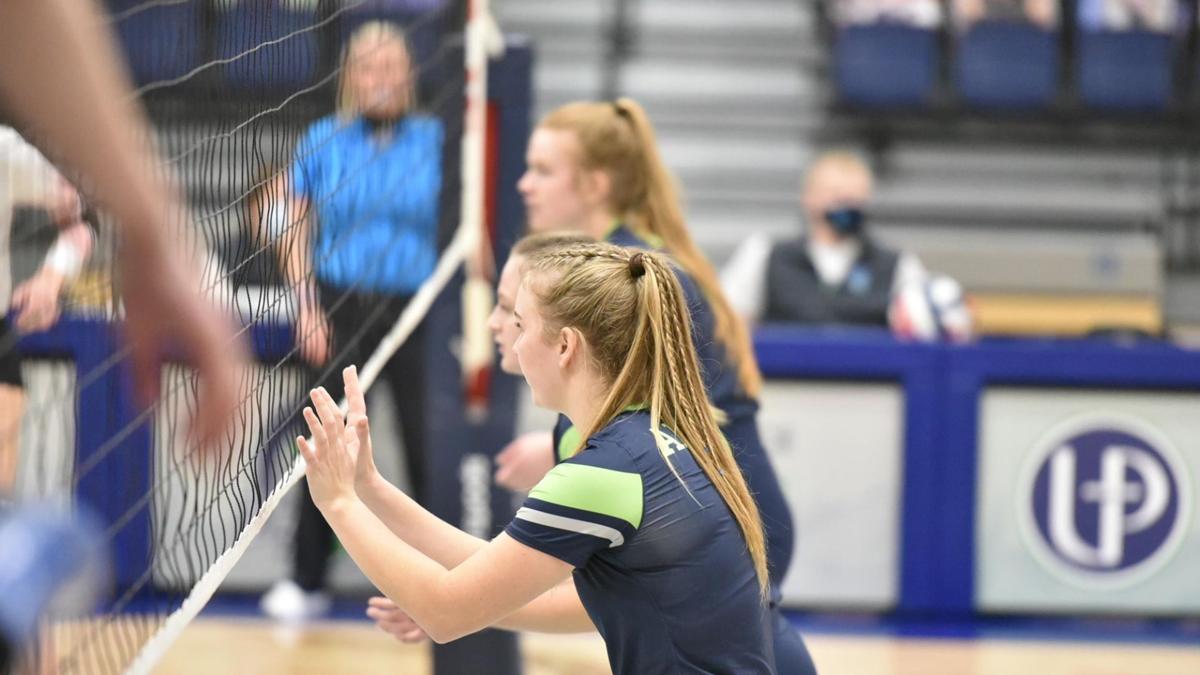 GREAT FALLS — A night after clinching the Frontier Conference regular-season volleyball championship outright for the first time in school history, Providence concluded the regular season with its 16th straight victory, defeating Montana Western in straight sets, 25-14, 25-14, 25-22.
Sadie Lott let the way with 13 kills offensively on a .368 hitting percentage. Burns added 11 kills for the Argos (18-2, 18-2). Sacha Legros led the way defensively with 21 digs. Finberg-Roberts was a force offensively, recording 41 assists on the evening.
"We looked pretty mature from an offensive standpoint," Argos coach Arunas Duda said. "I thought we changed it up quite a bit tonight and kept them guessing."
The Bulldogs (3-15, 3-15) were led by Abby Schwager's 28 assists. Cady Siemion led the way with eight kills. Tannah Sellers paced the squad with 28 digs.
The game marks the end of the regular season for the Argos, who completed all 20 games of the adjusted season. After splitting the first two weekend doubleheaders, the team has rattled off 16 straight victories.
"The girls have been great through it all," Duda said. "No matter what hits them they're smiling the whole way through. They make it so much fun for us."
The Argos have clinched home-court advantage throughout the entirety of the Frontier Conference playoffs. The Argos will receive a bye in the first-round, playing in the Frontier Conference semifinals Thursday.
"It's nice to have that Tuesday bye because our girls will certainly enjoy having that Monday off," Duda said. "It's nice to be able to host all the way throughout. The girls did a good job putting themselves in that situation. I'm still not sure of playing everybody for a fifth time. That makes me a little nervous."