HELENA — The stretch run is upon us. Frontier Conference basketball play is here in earnest, and last week, teams tipped off what will be about a six-week sprint to the end of the regular season.
The COVID-19 pandemic is once again knocking on the door, constantly threatening to cancel games. Nevertheless, five men's games and six women's contests were played across Thursday and Saturday.
Log jam atop men's conference standings
We are only two weeks into the league slate, but separation is already forming among the top and bottom of the men's standings. Carroll, Montana Tech and Montana State Northern are all sitting at 3-1 and tied for first.
Carroll has already beaten both the Orediggers and Lights and looked poised to control the top spot. Rocky Mountain College, however, had other plans, and on Saturday, beat the Saints 81-76 for its first conference win of the season and Carroll's first conference loss.
Tech handled Providence on Saturday and Northern slipped past Montana Western to create the current three-way log jam in the standings.
Carroll has four games left on the schedule with Northern and Tech, one each home and away. Tech is scheduled to travel to Havre on Thursday to face the Lights and Northern returns the trip on Jan. 29.
Western, Providence and Rocky Mountain are all 1-3 in league play through four games.
Frontier Conference COVID-19 cancellation policy
After a slew of cancellations stemming from the COVID-19 pandemic last season, it looked as if the 2021-22 winter sports seasons would return to some form of normal. For the most part, teams completed their respective non-conference schedules without much trouble from the virus.
With COVID-19 infections soaring around the country as Frontier play rolled around, however, it was only a matter of time until a conference game was canceled because of COVID-19 protocols.
Thursday's men's game between Western and Providence goes into the books as a COVID forfeit by the Argos after they were unable to field a team. Current Frontier guidelines necessitate a forfeit if a team is unable to play due to positive cases or contact tracing.
The following is from the conference's "commitment to play" document for the 2021-22 sports season: "If a school must stop play (not due to a governmental mandate) because of COVID-19 protocols or cannot field a full team, then forfeits shall be awarded for any game(s) that a school missed while unable to play, as of October 18, 2021. If two teams scheduled to play against each other in a given week must stop play (not due to a governmental mandate) because of COVID-19 protocols or cannot field full teams, then forfeit losses will be assigned to both teams unable to play, as of October 25th."
"There are currently no universal guidelines pertaining to when athletic related activity should be postponed/canceled/ discontinued. Working closely with local public health officials will be critical in monitoring conditions that could affect the continuation of high risk and high contact activities.
Whether a contest should be held or not should take into consideration the environment at the county, campus, and team level of both institutions.
Athletic Directors will make the decision on whether to hold a contest after a recommendation from their athletic training staff…in consultation with county health [officials]."
N'Dea Flye
The NCAA Division I transfer is tearing up Frontier competition. A 30-point and 12-rebound double-double last weekend against No. 5-ranked Carroll helped keep Rocky Mountain College's women's basketball team undefeated in league play.
The senior, who spent time at New Mexico and Butler before joining the Battlin' Bears, has scored at least 30 points in three of her last four games. Flye is averaging a double-double with 20.3 points and 10 rebounds per game and currently paces the conference in points per game by a wide margin.
Flye has led Rocky Mountain to a 15-1 record, one season after the Battlin' Bears won just one game. They are alone in first place in the conference, and after knocking off Carroll, figure to be a top-25 team when the latest edition of the NAIA coaches' poll comes out on Wednesday.
In four conference games this season, Flye is averaging 25.3 points, 10.8 rebounds, 4.8 assists and 2.5 steals per game.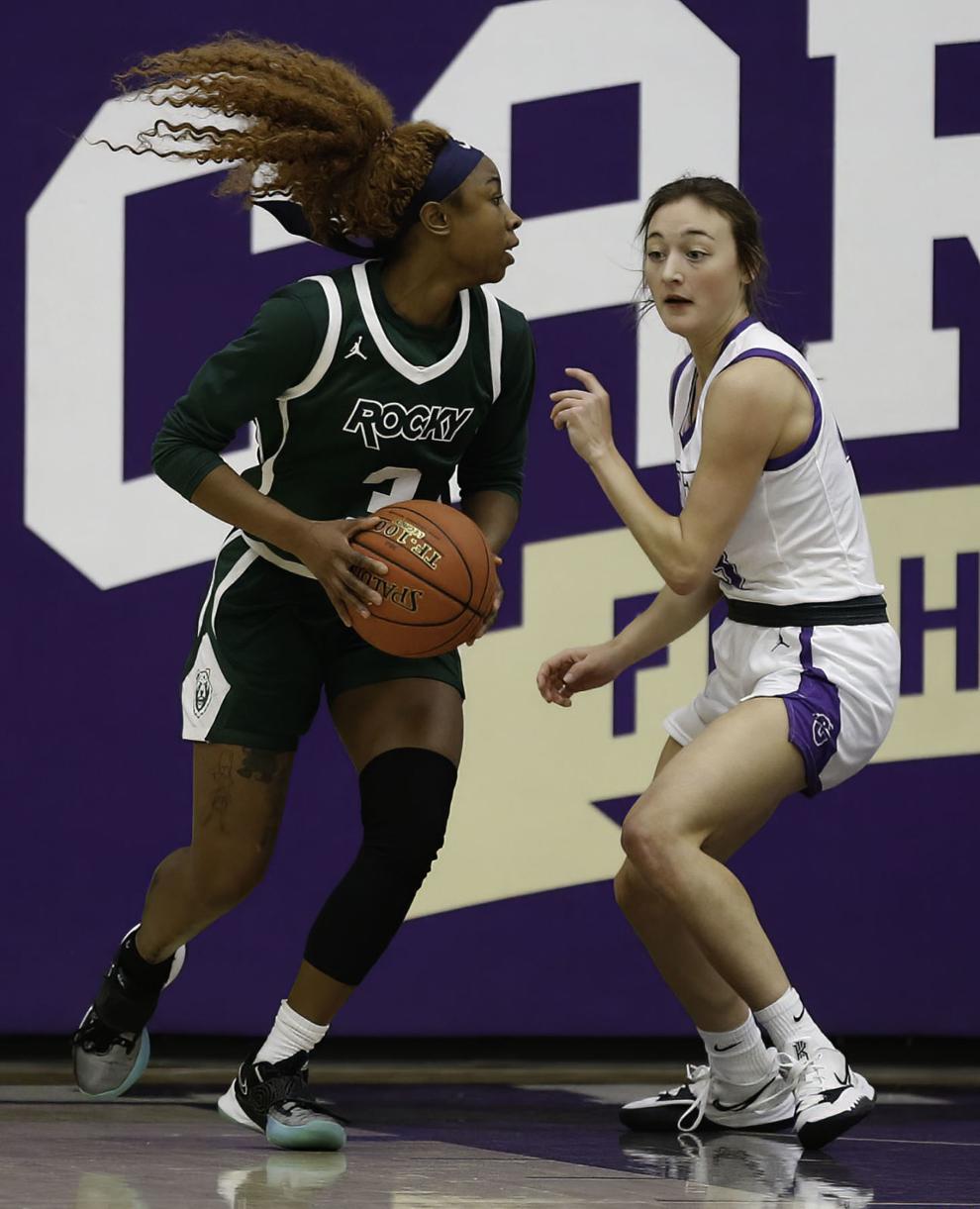 Conference Leaders
1. Marcus Stephens - 20.7
2. Mascio McCadney - 19.6
3. Jovan Sljivancanin - 19.4
1. Jovan Sljivancanin - 11.4
3. Beau Santistevan - 7.8
1. Taylor England - 66.1%
2. Brendan Temple - 59.3%
3-point field goal percentage
2. Emilee Maldonado - 16.5
3. Brynley Fitzgerald - 16.3
1. Emilee Maldonado - 5.0
3-point field goal percentage
1. A Baca-Martinez - 52.6%
2. Shauna Bribiescas - 48.1%
Conference Standings
Montana State Northern – 3-1
Rocky Mountain College – 1-3
Rocky Mountain College – 4-0
Montana State Northern – 0-4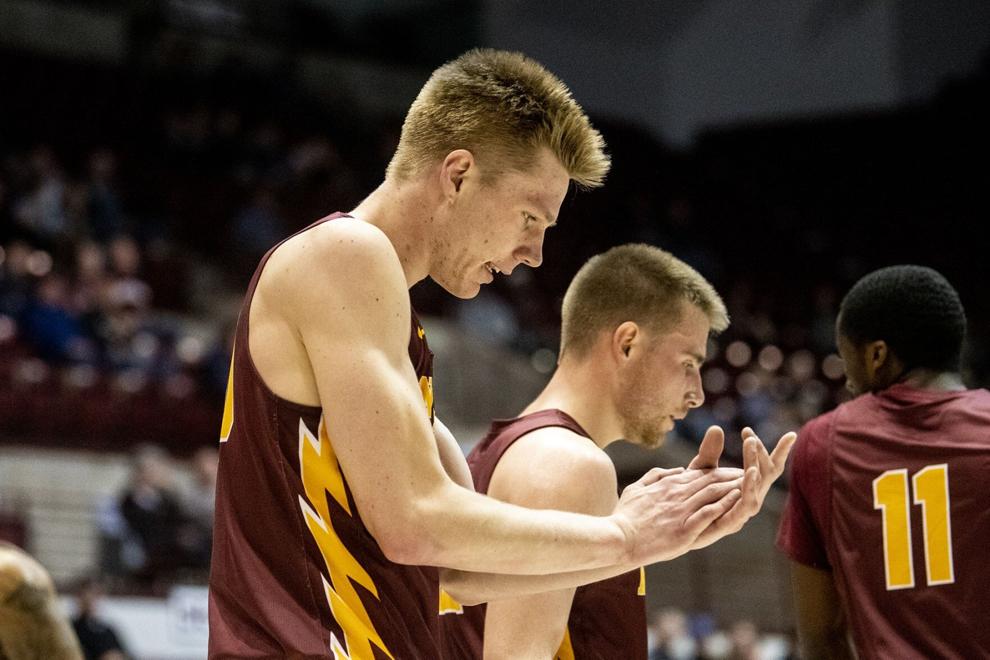 Conference Players of the Week
Men: Jesse Keltner, Montana State Northern – 17.5 points, 9 rebounds
Women: *N'Dea Flye, Rocky Mountain College – 32 points, 8.5 rebounds, 6 assists, 2.5 steals
*Also earned NAIA National Player of the Week honors for her performance.
Week 2 top performers
Carroll forward Jovan Sljivancanin: 22 points, 10 rebounds, 5 assists, 1 steal (Thursday vs. Montana Tech)
Montana State Northern forward Jesse Keltner: 20 points, 7 rebounds, 1 assist, 1 block (Thursday vs. Rocky Mountain College)
Rocky Mountain College forward Maxim Stephens: 19 points, 6 rebounds, 1 steal, 1 block (Thursday vs. Montana State Northern)
Rocky Mountain College guard Kael Robinson: 20 points, 4 rebounds, 1 assist (Saturday vs. Carroll)
Montana Tech guard Sindou Diallo: 18 points, 2 rebounds, 4 assists, 1 steal (Thursday vs. Carroll)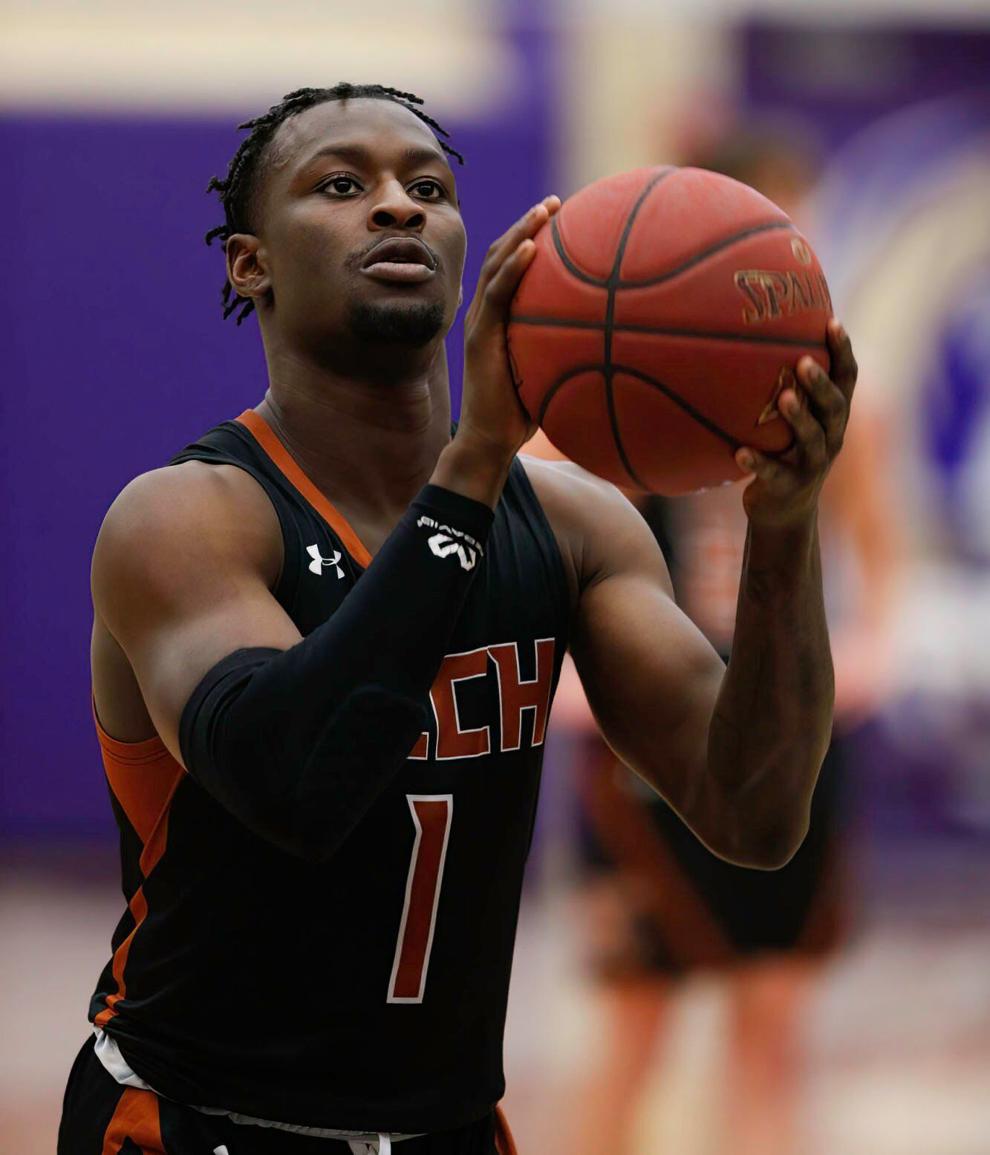 Rocky Mountain College guard N'Dea Flye: 34 points, 5 rebounds 7 assists, 2 steals (Thursday vs. Montana State Northern – 30 points, 12 rebounds, 5 assists, 3 steals (Saturday vs. Carroll)
Providence forward Parker Esary: 26 points, 4 rebounds, 1 assist, 1 block (Saturday vs. Montana Tech)
Providence guard Emilee Maldonado: 19 points, 10 rebounds, 3 assists, 2 steals (Thursday vs. Montana Western)
Carroll guard Dani Wagner: 23 points, 2 rebounds, 1 steal, 1 block (Thursday vs. Montana Tech)
Montana State Northern forward Ryley Kehr: 22 points, 4 rebounds, 1 assist (Thursday vs. Rocky Mountain College)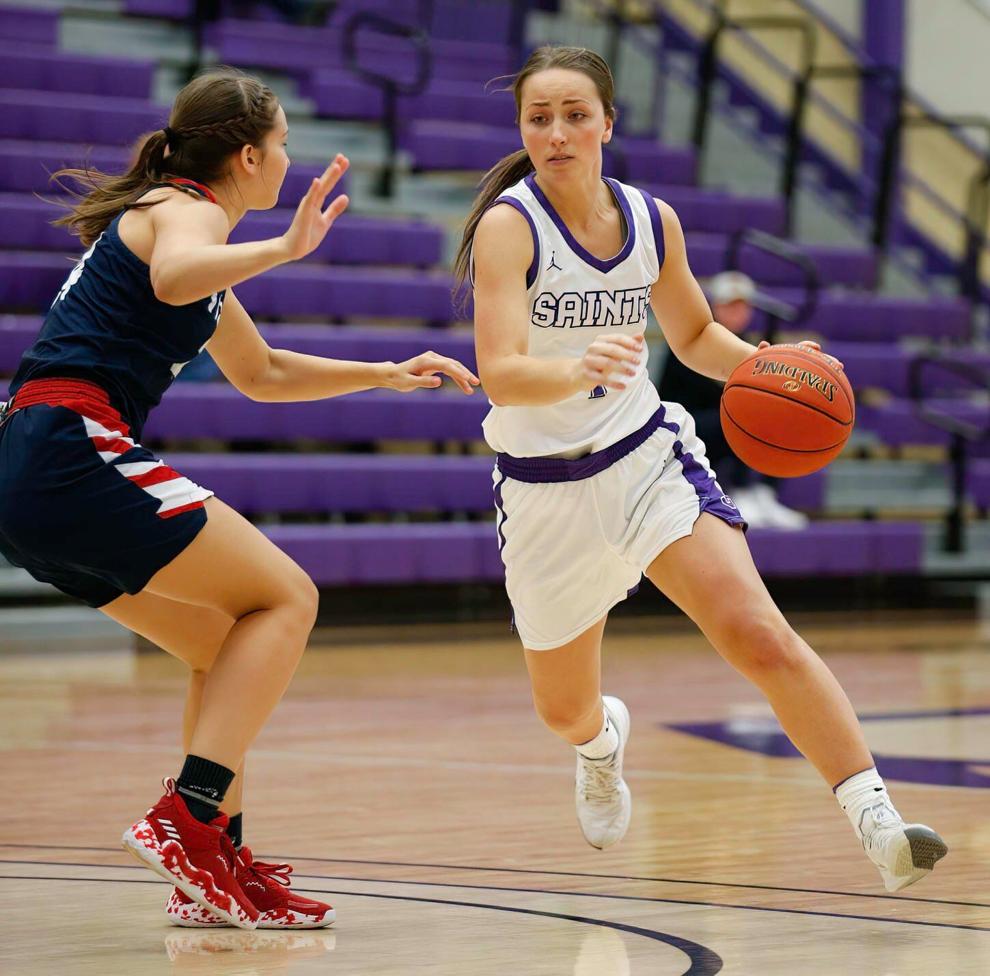 Upcoming conference schedules
Rocky Mountain College vs. Montana Western
Montana State Northern vs. Montana Tech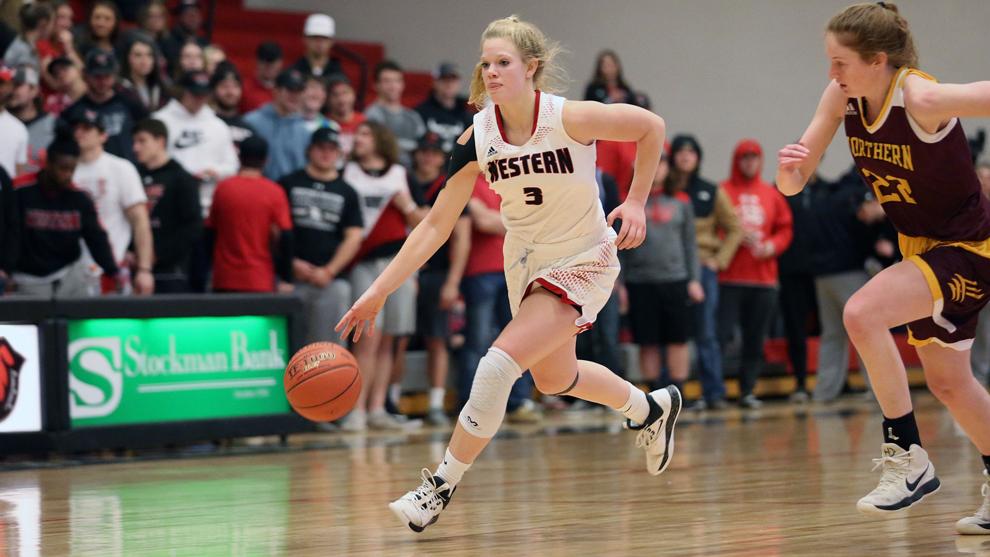 Rocky Mountain College vs. Montana Western
Montana State Northern vs. Montana Tech