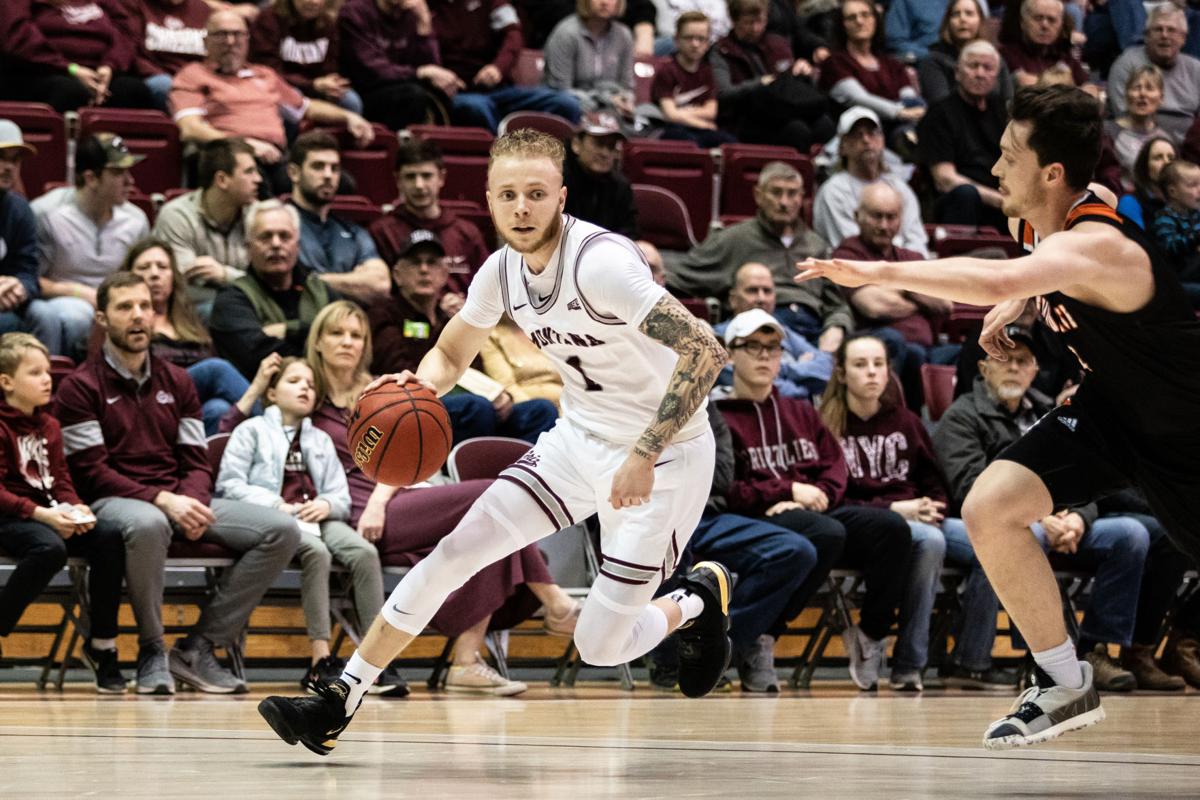 MISSOULA — Timmy Falls has left the Montana men's basketball team, according to various media reports.
Skyline Sports first reported the news of the talented point guard's departure. Montana Sports was able to confirm Falls' departure with a source inside the program. The Missoulian and 406mtsports.com were also able to independently verify Falls' departure.
Falls did not immediately return attempts to contact him. The University of Montana has not confirmed that he has left the team.
Falls was not on scholarship for next season. He had been on scholarship the previous year.
A catalyst at point guard, Falls was a crafty ball-handler for the Grizzlies and known for trying extremely difficult — and occasionally risky — passes. He was also called one of the better perimeter defenders in the Big Sky by several conference coaches this past season.
A Dublin, California native, Falls started 35 games in his career. Of those 35 starts, 27 came last season. 
Falls shot 37.6% from behind the 3-point line during his career. He had 87 assists last season, just trailing do-everything senior Sayeed Pridgett for the team lead. He was also second in steals with 37 and fourth on the Griz in blocked shots with 12.
Falls would have been the lone senior on the 2020-21 team. He averaged 5.2 points, 1.6 rebounds and 2.2 assists during his career while playing 2,146 minutes through three seasons.
Falls committed to Montana over San Jose State and Weber State.
Playing nearly 30 minutes per game this season, Falls did not often leave the floor. He did play through a ankle sprain suffered against Idaho State on Feb. 15, but returned ahead of Montana's game against Montana State.
UM now has 16 players on its roster. The news comes just days after Sacred Heart transfer Cameron Parker received word from the NCAA that his waiver had been approved and he is immediately eligible to play.
UM will have several players on its roster with significant ball-handling skills in Parker, sophomore Josh Vazquez and Naseem Gaskin. Parker holds the NCAA record for assists in game with 24, set against an NCAA Division III school.
Gaskin, Micheal Steadman, Cam Satterwhite and Darius Henderson will all be eligible to play for the Grizzlies next year. Satterwhite is also a transfer.
Montana also has significant talent coming with its freshman class of Brandon Whitney, Josh Bannan, Robby Beasley and Hunter Clarke. Whitney is a 6-foot-1 guard who shined brightly in his final season at Alemany High School in Los Angeles. 
Jordan Hansen covers a bunch of stuff for the Missoulian and 406 Sports. Shout at him on Twitter @jordyhansen or shoot him an email at Jordan.Hansen@406mtsports.com
Be the first to know
Get local news delivered to your inbox!