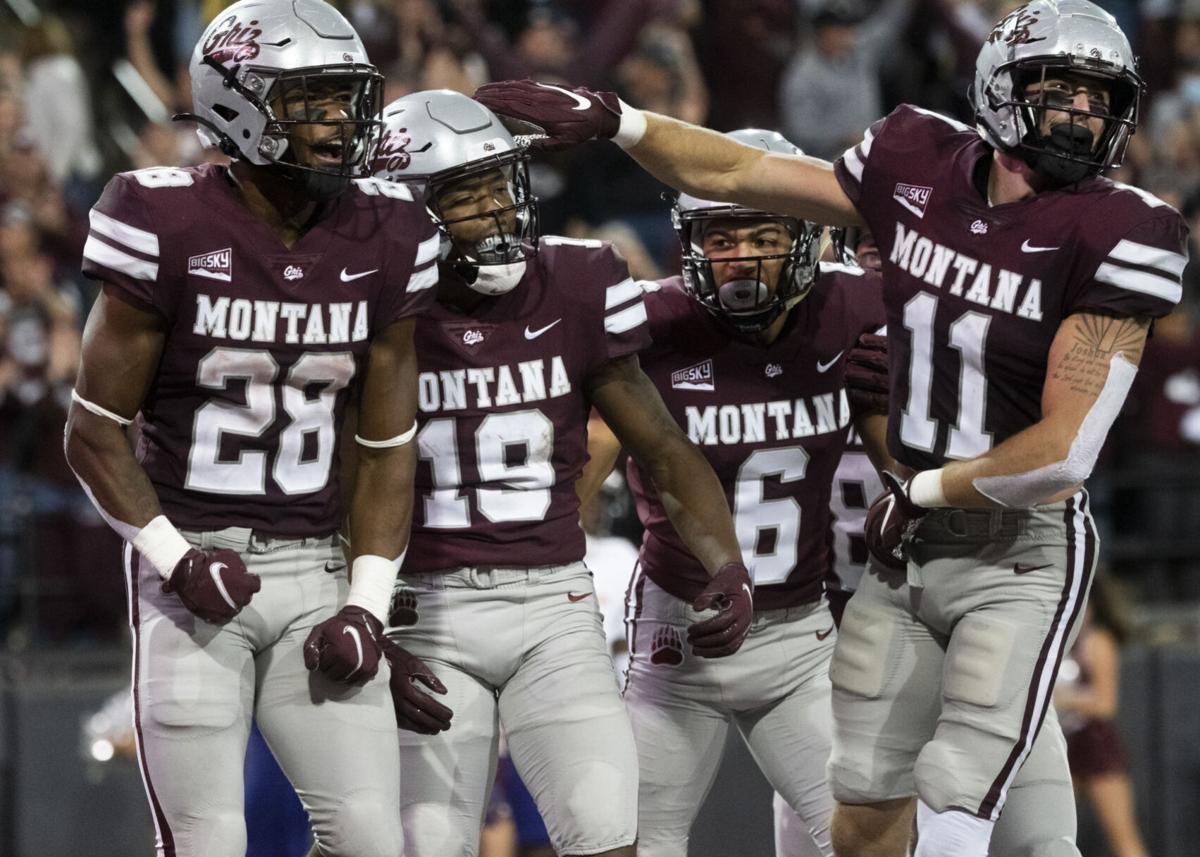 MISSOULA — In the leadup to Montana's home-opener win over Western Illinois last week, football coach Bobby Hauck reminded his players that many of them hadn't yet experienced the full power of a capacity crowd in Washington-Grizzly Stadium.
Sure, there had been big crowds, but many of them had never felt the "Mecca of FCS Football" with 25,000-plus at max volume, with the north end zone faithful imposing its will on visiting offenses, and the student section turned up to 11.
That all changed on Saturday as Montana's home field advantage was in full effect with a sold-out crowd helping the Griz to a 42-7 victory over the Leathernecks, becoming the only Big Sky team so far this season to defeat a team from the Missouri Valley Football Conference.
The Grizzlies now enter the bye weekend riding a tsunami-size wave of momentum after a lights-out performance under the lights and one of the biggest upsets in college football history on Week One over the No. 20-ranked Washington Huskies.
Life in Missoula, around Montana, and all of Griz Nation, is pretty sweet right now.
A total of 25,238 fans packed into Washington-Grizzly Stadium last week, a satisfying sellout following a year of social distancing, and the largest crowd to see a game in Missoula since 2018's Brawl of the Wild.
Montana's student section, recently dubbed "The Zoo Crew," was also out in full force, arriving early, getting loud, staying late, and making an impact on the team.
"Our students were awesome," said Hauck after the win — his 100th as Grizzly head coach.
"Our crowd was awesome, everybody is into it, everybody is pulling together, and our team feeds off it."
Momentum for Grizzly football has increased since Hauck returned to his alma mater in 2018, both on the field and in the stands.
While the team is looking to improve on its FCS quarterfinal run from 2019, season ticket sales are again trending around the 18,000 mark, a number that would fill most FCS stadiums and is on par with regional FBS powers like Boise State and Washington State.
So far this year, Montana has sold 17,756 season tickets, more than 700 more from the end of the 2019 season. With five home games remaining, including the Brawl of the Wild, that number could surpass the all-time record of 19,090 set in 2011.
Saturday's sellout was also a test of Montana's new mobile ticketing system, a 21st century way to make the stadium entry process more efficient that is now the norm for events, venues, and even air travel, nationwide.
By all accounts the new system was a success, with wait times to get into the stadium clocked in line with historical averages and any additional wait times hampered by staffing shortages at security checkpoints.
While there were waits, even the Rose Bowl would have waits with 20,000-plus trying to pack in 10 minutes before kickoff.
"Digital ticketing went great," UM director of ticketing Bill Peck said.
"Fans with mobile passes downloaded ahead of arriving on campus, which sped up the scanning process and gave them assurance their tickets were active and valid. Battery power and screen brightness turned up all helped make that go smoothly. Print-at-home tickets were also successful. Most fans had their ink cartridges full, which made the barcodes clear and crisp and legible. Fans with questions and concerns were all helped in a timely manner, and everyone was in the stadium a few minutes after kickoff."
The digital ticket transfer system also made its debut, with nearly 2,000 fans sharing their tickets with family or friends faster and more securely than in years past.
The Grizzlies and Griz Nation return to Missoula in a week's time for homecoming at the University of Montana as Cal Poly visits for UM's first Big Sky Conference matchup of the season.
Even two weeks removed, the Griz enter the week as one of this season's darlings of college football after beating the Huskies in Seattle for the first time in over a century.
Video of Hauck stage diving into a post-game locker room celebration at Husky Stadium went viral as Montana's win made national headlines and helmet stickers were given to the Grizzlies on ESPN. Hauck also made national radio rounds, appearing on ESPN Radio and popular podcasts with notable personalities like Rick Neuheisel, Mike Golic, and Ian Fitzsimmons.
All that attention equated to big numbers for Montana, with the website traffic for GoGriz.com more than tripling its average daily visits to nearly 70,0000 unique page views in a single day, and social media impressions and page visits up nearly 600% on all three major platforms. On Twitter alone, almost 3 million people have seen a post from the @MontanaGrizFB account in the month of September. Not SEC numbers, but not bad for the FCS.