MISSOULA — The plan is to turn the page quickly, adapting to a difficult situation prompted by a devastating injury last weekend.
The fact the Montana women's basketball team has to adjust to life without freshman starter Sophia Stiles on the road makes it tougher. Portland State will be out for revenge when it hosts the Lady Griz Thursday at 9 p.m. and the Vikings showed how good they can be two weeks ago, bouncing Big Sky Conference leader Weber State.
"We talked about we've got two ways we can go with this and we're going to go down the right road," Montana coach Shannon Schweyen said of losing Stiles, a cat-quick guard with rare leaping ability. "It's just been unfortunate for us that it's (season-ending knee injuries) have happened to three of our top players."
In a league where four-guard lineups have become common, losing Stiles is especially hard to overcome. Schweyen, whose team sits in second place in the Big Sky with a mark of 8-3 (12-10 overall), is hopeful all her backcourt players will help pick up the slack.
"We went from feeling like you have some depth there, to, ehh, we have depth there still but one more person who is playing that many minutes takes away from it," she said. "It's the next person's turn and somebody is going to get an opportunity. Often times you can find some great surprises."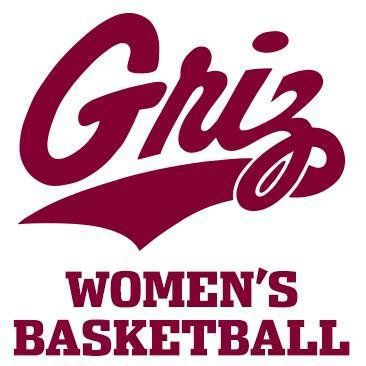 Look for sophomore Taylor Goligoski of Hamilton to get more shots. She has come around after a slow start to the season, averaging 11.2 points per game in her last four starts and hitting a game-winning 17-foot jumper against North Dakota Saturday.
"Those little moments like that when you hit a buzzer-beater, they can be moments that put you over the edge confidence wise and season changers for you," Schweyen said. "We need people to step up, because Sophia (Stiles) was leading us in 3-point field goal percentage and she was second in a lot of categories.
"We've got a lot of making up to do. Hopefully Taylor will take some of that on her shoulders and contribute in some ways she hadn't before."
Montana beat Portland State (5-5, 11-10) soundly back on Jan. 13 in Missoula, 69-53. The Lady Griz trailed at halftime but hit 16 of 29 shots aftter intermission.
Montana junior forward Jace Henderson was a thorn in Portland State's side. She set the tone early by beating the Vikings' vaunted zone defense with her strong inside presence. She did a lot of damage on the boards in the second half and finished with a double-double, collecting 16 points, 13 rebounds and four assists.
"I'm excited because we played a great game against them last time," Henderson said. "We always get good fans there in Portland, so I think it will be a good one for us."
Portland State has the second-worst home attendance in the Big Sky, averaging 297 fans per league game. It's been that way for a while, although the Vikings do have a built-in excuse this year since they're playing their home games on the campus of Lewis and Clark College while Viking Pavilion is under construction.
The Lady Griz always seem to draw 20-plus fans for games at Portland State, so the Vikings' home-court advantage in negligible.
"You're going to see 2-3 zone, we know that with them, and they're really long and athletic," Schweyen said. "We've got to go in there and hopefully get the same type of shots we did last time.
"I thought we did a good job defensively against them (on Jan. 13). But they did get a lot of good looks that didn't go. It will be challenging for us to shut them down at home."
Portland State is coming off two close losses on the road last week at Idaho and Eastern Washington. Montana is coming off its most thrilling win of the season thanks to Goligoski's game-winning shot.
"That was a good confidence builder for us and we know we can get two on the road this week," said Henderson, whose team plays at cellar-dweller Sac State Saturday. "It's the first one that's huge for us. A big thing for us will be starting strong on the road."