BUTTE — Tricia Joyce's golf career continues to flourish.
Two months after earning her first State A golf tournament victory, the Butte Central senior made her college choice official, signing a letter of intent to play golf for the University of Montana on Thursday afternoon.
After previously lending consideration to schools such as Rocky Mountain College and Montana Tech, Joyce had an epiphany: If she wanted to develop into a top-tier golfer, she needed to immerse herself in a top-tier program.
Joining a Division I team fit that bill nicely.
"I think it's just the level of competition you play," Joyce said of her reasoning for signing with UM. "I just want to be surrounded by the best players so I can get to the best version of myself."
The decision to play for the Griz followed a stellar final high school campaign for Joyce. She completed a perfect season by winning every regular season tournament she competed in, taking first place at the Western A Divisional Tournament and completing her streak with the State A crown by way of a five-stroke victory.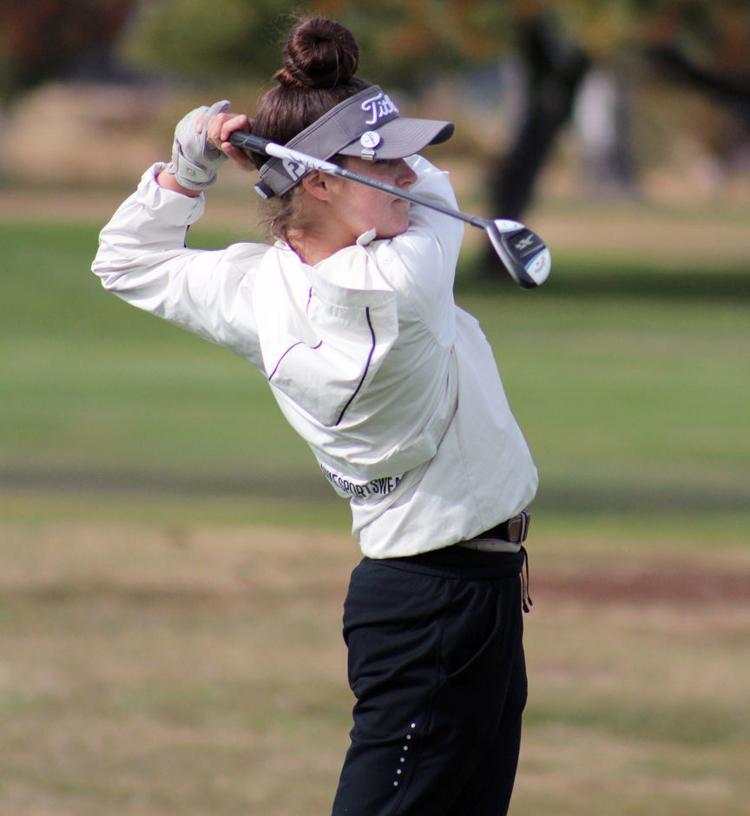 Her capture of the state title followed three seasons of placing in the Top 4. And, as was the case the previous three years, she competed as a one-girl team.
"It was one of my goals, so being able to accomplish it was a relief," said Joyce of finally being able to hold the title of state champion. "I think it's finally starting to sink in."
Once winter thaws, Joyce will be back on the range and gearing up for the freshmen year of her college season. Between now and then, she'll be immersed in basketball season and then tennis season come spring.
Aside from signing on with a Division I team, some family history may have also helped spur Joyce's signing with the Griz. Her father, Bill, and her three sisters are all UM alumni.
"I definitely got some brownie points from them," Joyce said.