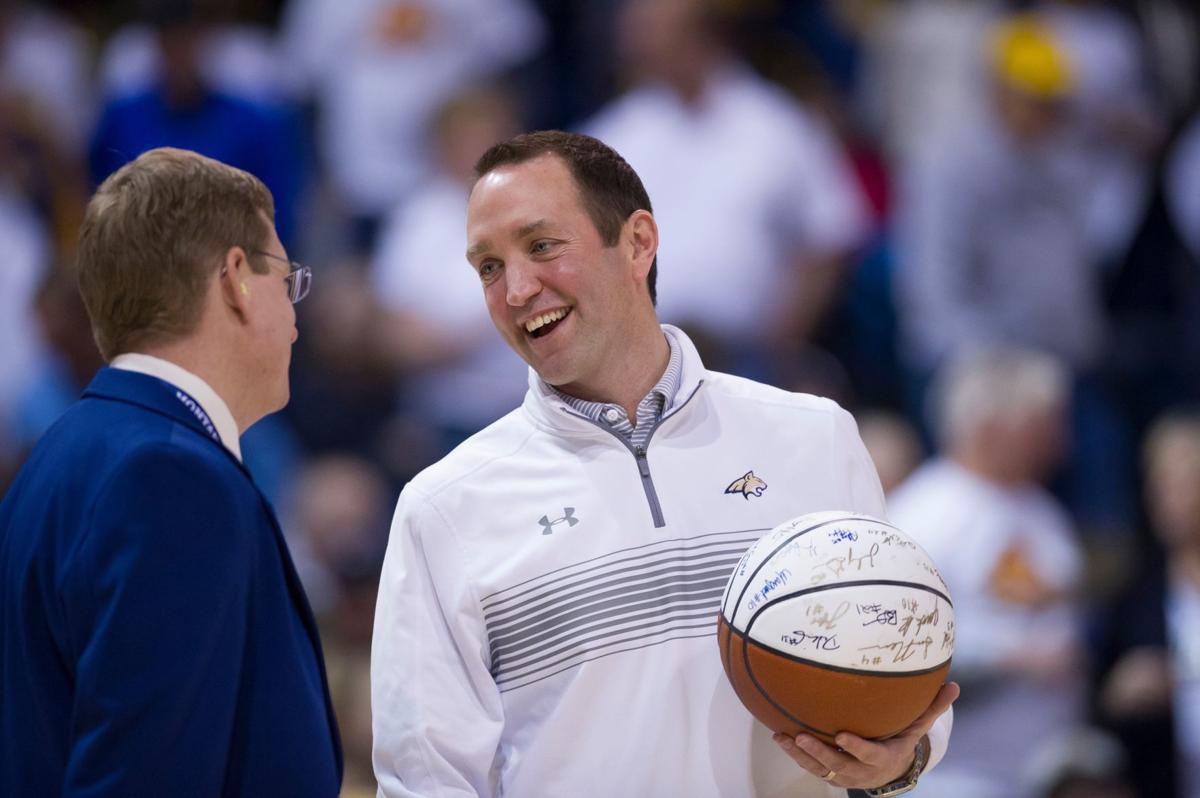 BOZEMAN — Montana State athletes will have access to some facilities beginning June 1 for voluntary athletics-related activities, athletic director Leon Costello announced Friday.
Athletes can begin using facilities in accordance with a ruling made Wednesday and updated Friday by the NCAA Division I Council relating to a moratorium enacted in March amid the COVID-19 pandemic. A schedule of use is currently being developed by MSU's athletics administration to support social distancing and other public health related recommendations.
Montana State remains committed to the safety of student-athletes, staff, coaches, and the MSU and Bozeman communities, Costello said.
"The health and safety of our student-athletes and those they work with is our highest priority," Costello said, "and that extends throughout the campus community and city of Bozeman. We've consulted with Bozeman Health, state and local officials, and MSU leadership in formulating a protocol that we believe helps us limit risks and protect everyone involved. We'll continue to use all the resources available and assess current protocols and procedures to help us create the safest environment possible."
Costello described the reintroduction of student-athletes into on-campus facilities as "a measured, disciplined approach," and says it is both data-driven and flexible. The plan uses guidance from Centers for Disease Control (CDC), the U.S. Department of Education, the state of Montana, and MSU.
Throughout the summer other student-athletes may return for voluntary activities in phases developed by MSU Athletics. Those returning from out-of-state before June 1 will self-quarantine for 14 days, while after that date the self-quarantine is 10 days.
Among the safety measures enacted are a formal check-in process that includes temperature checks, limited access to areas of facilities where athletes work out, self-quarantines in phases, thorough cleaning of facilities and equipment in use, multiple sets of workout apparel with mandatory cleaning procedures, and the use of face coverings and social distancing protocols where applicable under the guidance of the MSU Sports Medicine staff.
As always, Costello said, student-athletes have access to Dr. Karl Reisig and the Bozeman Health staff, and head athletic trainer Rob Higgs and his staff.
"We'll continue to work in conjunction with the Bozeman Health, Bobcat Sports Medicine and MSU Sports Facilities staffs to make sure student-athletes have access to facilities and equipment in the safest way possible," Costello said. "All of these activities come under strict supervision and with limitations that fall within health guidelines in the framework the NCAA allows."
Be the first to know
Get local news delivered to your inbox!