BOZEMAN — In the midst of gearing up for a postseason push, Montana State carved out time for community service. Philanthropy efforts, in Bozeman and well outside of the state, have been a cornerstone of the program for years.
Cole Moore, a former director of operations for the Bobcats, organized some of those campaigns. Troy Andersen, one of the Bobcats' best players the team has seen, didn't even need Moore to ask if he would be available to help out. The multiple-time all-American was usually the first to sign up.
Andersen's renown, MSU's coaches and players believe, exists for many reasons beyond football. He's among a great number of Bobcats who made positive impacts outside of the sport.
Through Team IMPACT, the Bobcats interacted with Barrett Artukovich. At 7 years old, he was diagnosed with stage 4 Hodgkin lymphoma. Moore said Andersen took an "instrumental" lead in developing a relationship with the child and his family.
Artukovich signed an honorary letter of intent with the Bobcats during MSU's fall scrimmage in 2020. He spoke with members of the team and did workouts together virtually.
"What else did they do?" Heather Artukovich, Barrett's mother, asked during a Zoom call earlier this week.
Barrett tried to remember.
"What do you have in your pocket?" she asked.
"Oh," he shouted with excitement, "a team captain coin."
MSU invited the Artukovich family, from Big Timber, to campus. Together, the Bobcats and Barrett tossed a football around. For months, Barrett continued to carry the football around, a small one for kids with a Bobcat logo on it, they used that day.
Barrett raced around with the players. Heather said he and Andersen bonded over being from small towns in Montana, as Andersen is from Dillon.
"Pretty cool," Barrett said.
"I don't know if he really knew who Troy was in terms of his stature within the community and the football program," Moore said. "I think that just speaks more about Troy. Troy doesn't want to be this famous guy in Bozeman and Montana State University. He just wants to be another guy. But by the way he carries himself and the things he does, treats people, Troy is a special young man."
Andersen's multi-faceted influence and talent led to him becoming a National Football Foundation National Scholar-Athlete and a finalist for the William V. Campbell Trophy. He's one of 13 of the NFF's 2021 class. With that, Andersen receives an $18,000 post-graduate scholarship.
The Campbell Trophy, called the "Academic Heisman," honors a player for athletic and academic success as well as leadership and citizenship. Andersen was the lone finalist from the FCS.
"That speaks to way more than just his football-playing ability," MSU head coach Brent Vigen said. "You just see a really good person that appreciates what's been given to him."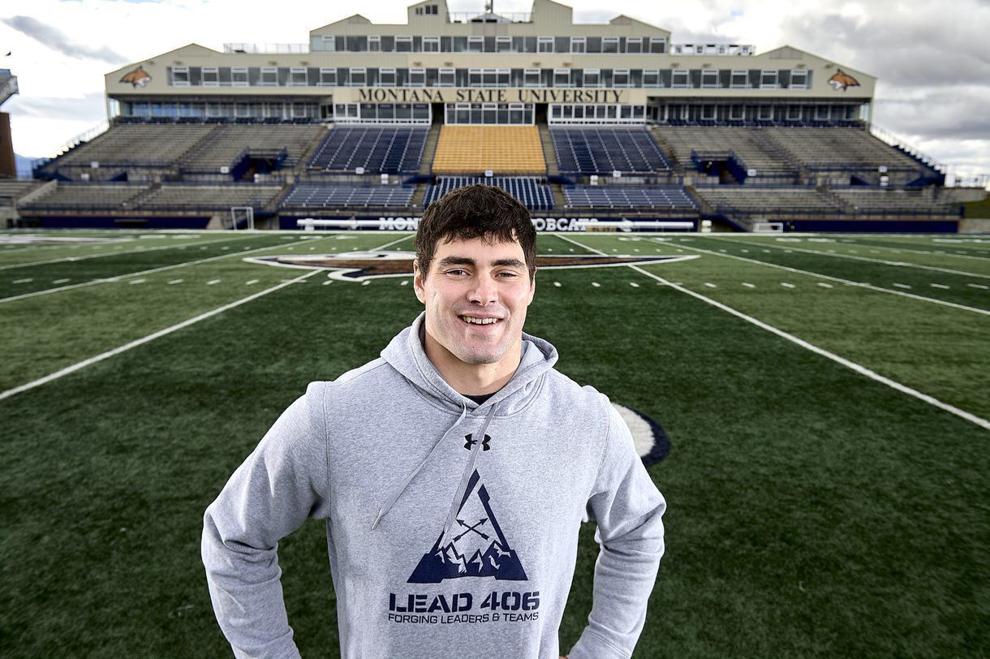 The NFF will announce the Campbell Trophy winner Dec. 7. Andersen earned a bachelor's degree in agricultural business in May. The Big Sky defensive player of the year has a 3.91 cumulative grade-point average.
"This is a tremendous and most deserved honor for Troy," MSU athletic director Leon Costello said in a press release. "Troy is an outstanding student, gifted athlete and consummate leader on and off the field. He is the model representative for Bobcat Football, the athletic department and Montana State University."
Andersen has volunteered in Bozeman public schools, coached youth football camps and volunteered with Habitat for Humanity as well as Team IMPACT.
"It's really cool. Obviously a pretty big honor, and I'm excited," Andersen said. "The exclusivity of it and what it means, I know there have been a lot of guys who are just really good human beings and obviously students and football players as well. To be grouped in with them means a lot.
"Obviously you want to surround yourself with good people, and I'm surrounded by good people."
Former Montana State special teams coordinator BJ Robertson said Andersen sacrificed time to accomplish all he has. But that was alright by him, Robertson added. He's pursued his passions feverishly in his Bobcats career.
Robertson said Andersen's intelligence was "a huge part" of his success. But the coach noted he didn't want to undersell Andersen's work ethic, either. Even if Andersen could pick up one of the many roles he had as a Bobcat rapidly, Robertson emphasized he extensively worked at perfecting his craft.
"The kid puts in the time and the effort," Robertson said. "So when you put all those things together, you have a chance to do things that maybe the average person can't do."
Jeff Choate, MSU's former head coach who is now a co-defensive coordinator at Texas, said the Bobcats recognized Andersen was "book smart" from the beginning of the recruiting process.
But as Andersen bounced around from running back, to linebacker, to quarterback, back to linebacker and wildcat quarterback, Choate grasped how intelligent he was.
"He's kind of the guy that makes you mad, right?" Choate joked. "Tall, dark, handsome, smart and athletic. Come on."
When Choate was at MSU, he challenged his players to make a difference beyond the game. Moore, who's also now at Texas, concocted an idea to do so.
The Bobcats partnered with Habitat for Humanity on projects in Livingston and Poland, as well as in Brazil until the coronavirus pandemic halted that plan.
Andersen was one of the first to agree to take part.
"That speaks to his character," Choate said. "He sees it as, 'Hey I'm a handy guy. I'm a smart guy. I can do some of the stuff. It's not really that big of a deal for me, but I can make a difference in somebody else's life.'"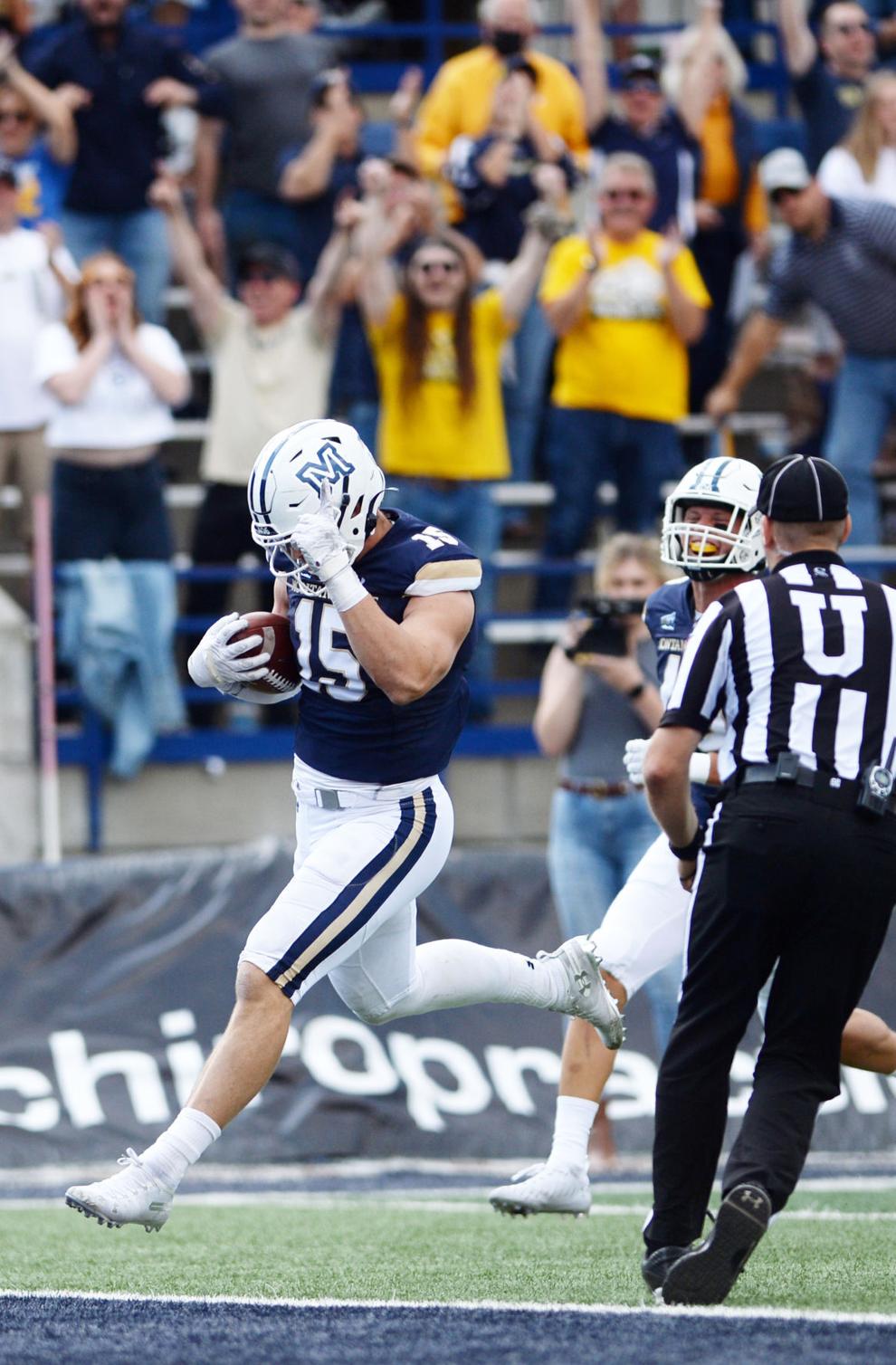 One summer, Moore said 12-14 Bobcats went to Livingston for five days in a row and worked on a restoration project on a house. It included painting, landscaping and other manual labor.
Andersen was present each day, Moore recalled. And at 6-foot-4, 235 pounds, how helpful was he?
"We'd all love to have him on our general contracting crew," Choate responded.
"Just hard working, anything that's asked of him, he does. He does it with a smile on his face," Moore added. "And he knows he's there to serve the people we were helping. He was awesome to have around. And when a guy like Troy does it, it helps other people follow his lead. He's a lead-by-example type of guy.
"Troy just has a presence about him that's hard to put into words. When he's in a room, you know he's in a room. Not because of what he's saying necessarily, but by how he carries himself, how hard he works, how he treats other people. That sticks out more than what he says. He just has a presence about him that's something I've never really been around."
MSU presented the opportunity to its players for a Habitat for Humanity trip to Poland. To be considered, they wrote essays for why they wanted to go. Andersen, intrigued by the thought of expanding his horizons, was among the quickest to turn his in. Moore said he was "adamant" about wanting to join.
About 10 Bobcats were on the trip. Moore said they helped build a house for a family living in "a pretty bad situation" previously with a home that "was literally falling apart."
For a week, the Bobcats were on the job site from 8 a.m. to 5 p.m.
"(Andersen) was a no-brainer to take with us to Poland," Moore said. "He just totally took it by the reins, and Troy is a very smart young man, too. So when there were things we didn't quite have answers to or we needed initiative to be taken, Troy was one of the guys to take the initiative.
"Troy is a very smart and inquisitive person, and it all came from a place of him having a huge heart, just wanting to help people that are in need."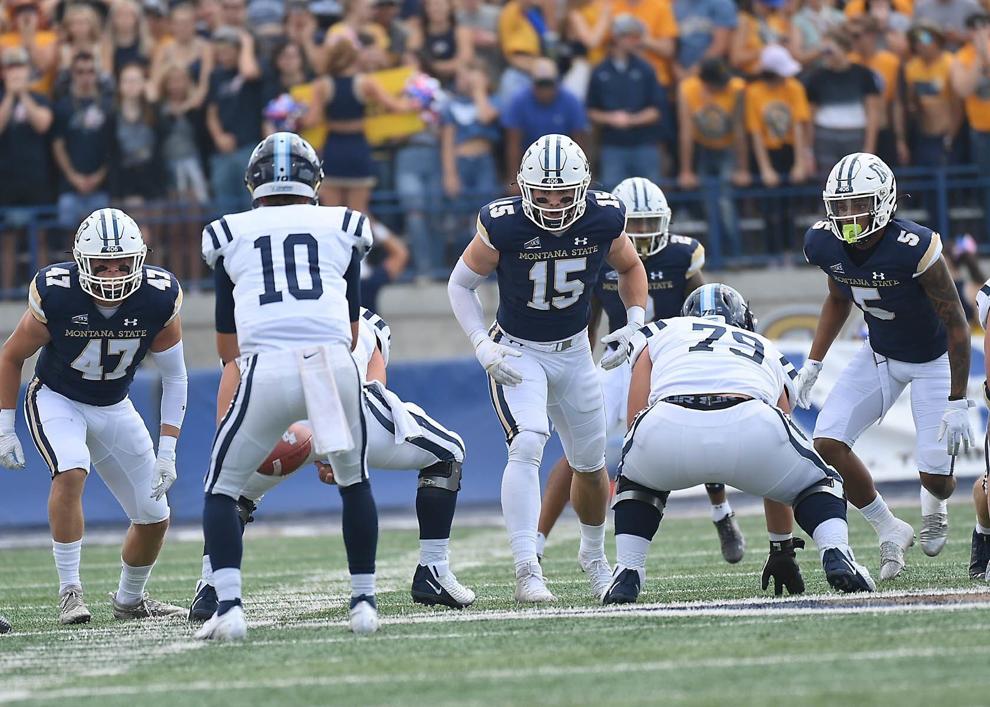 Even after the pandemic affected their games, the Bobcats continued their philanthropy efforts. That included with Team IMPACT.
Four years ago, Heather Artukovich discovered a lump under her son's arm and realized he was difficult to wake up in the morning and didn't eat regularly. This led to a medical visit, and rapidly, his diagnosis.
"It was terrifying," Heather said. "We didn't really know until it got really bad."
Barrett began his chemotherapy in 2019. Heather asked him what he didn't like about it.
The answer was accessing his port. He pulled down his shirt to show a permanent scar.
"Pretty hard," Barrett said.
"In the beginning, he was taking it pretty good, but the more they put it in your system the harder it is," Heather said. "So near the end of the chemo is when he was really looking really, really bad. But we were done with chemo and then we started on the healing process."
The pandemic didn't affect Barrett's path to recovery much, Heather said, "because he already had cancer and that's scarier than COVID."
In May, it will have been three years since Barrett's treatment ended. After five years, he'll be considered cancer-free.
Throughout this, Heather realized the importance of maintaining positivity. She sought inspiration for her son.
"I just wanted to make the experience memorable, for fun, not memorable because of the disease," she said. "Memorable for the people he met throughout it and how special it was to have these experiences outside of the experience of going through cancer."
Choate said anyone on MSU's roster would've been happy to help. As Barrett was in remission, he could be more active. That included running around with the Bobcats.
Andersen was clearly excited to meet Barrett, Heather said.
"To see that age group embrace, especially Troy, because he is one of the top players, Barrett, it was really heartwarming," Heather said.
"Troy's the guy that everybody wants to talk to," Choate said. "He's more than willing to give up his time and energy to help other people."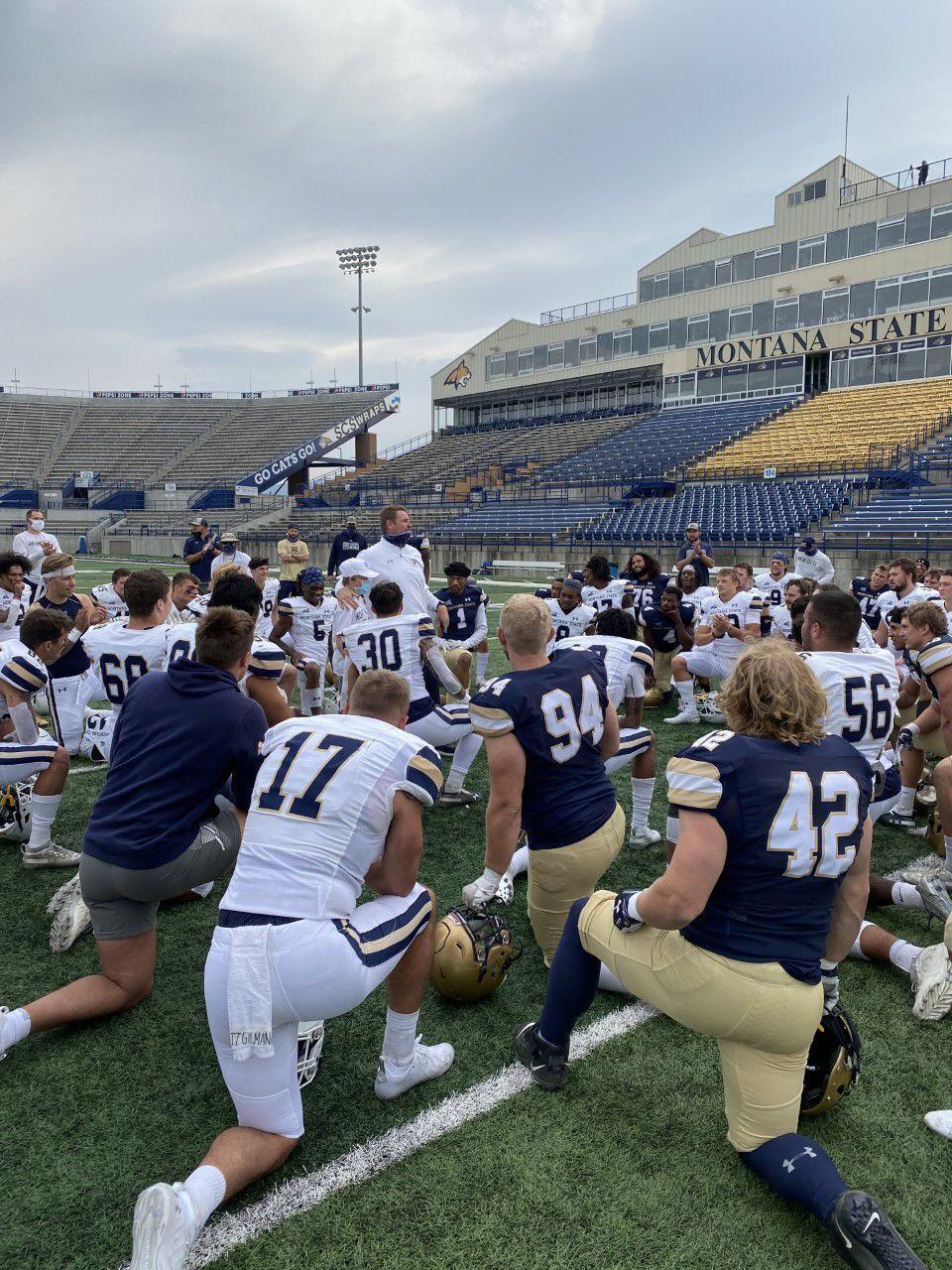 Kane Ioane, Montana State's former defensive coordinator who's now a co-defensive coordinator at Boise State, pointed out Andersen set a high standard at MSU. Ioane noted Andersen's impact drew others to the program and is an example for them to strive for.
That includes athletically, academically and in the community.
Ioane's grateful to have coached Andersen.
"What he's done both on and off the field is what has made his legacy so hard to put into words, has made his legacy so hard to ever try and replicate," Ioane said.
Heather was asked if the time her family spent with Montana State players made a positive impact.
"Oh yeah. I think so," she replied. "Don't you think?"
"In more ways than just encouraging Barrett," Heather added. "It encouraged us as parents too to see young kids giving back and giving their time to encourage someone they don't even know, a young kid. And it was just nice. You think everybody has softness in their heart, but it's just nice to see a place in their heart to help other people and encourage them.
"I think it had a huge impact on all of us, not just Barrett. It was really fun for Barrett to be a part of that. He was a little nervous here and there, but getting out there and being part of something he would have never experienced, being on the field and a part of the team and signing the letter with everyone's signature on it, joining the team, those are memories he'll have, and we'll have, forever."
Heather later asked her son if the Bobcats made him feel strong.
"Did they encourage you?"
"What did they do the most?"
"It felt like I was worth something."
Heather said, before kissing her son on the head, "You're worth everything."