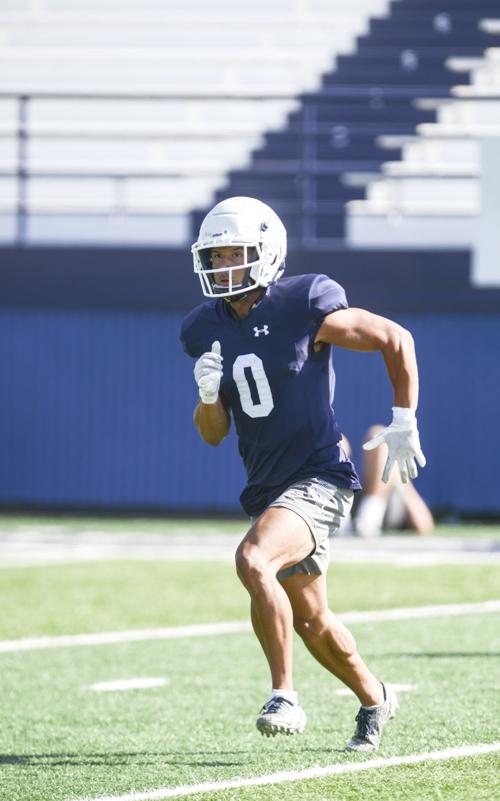 THE BASICS
TIME, DAY, PLACE: 1 p.m. Saturday, Bobcat Stadium
TV: SWX Montana (Chris Byers, Mike Callaghan, Alex Eschelman)
RADIO: Bobcat Radio Network, msubobcats.com (Zach Mackey, Michael Rider, Dan Davies)
WEATHER: 82 degrees, mostly sunny
COACHES
Montana State: Brent Vigen
Vigen arrived at MSU after seven seasons as Wyoming's offensive coordinator. He was an assistant in several roles, including offensive coordinator, before that at North Dakota State.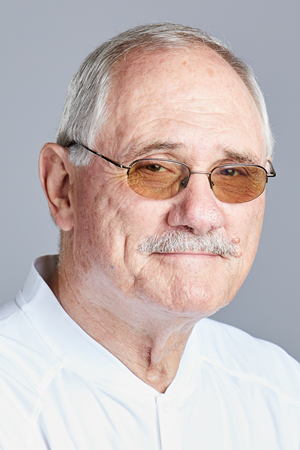 RECORD: 68-23; YEAR: Ninth
Lindsey has coached for more than 40 years at the high school, college and professional ranks. He's led the Toreros to six Pioneer championships and to the FCS playoffs five times.
MONTANA STATE PLAYERS TO WATCH
Gardner transferred from Utah this offseason with hopes of having a larger role in an offense, and he had that last week. He caught three passes for 48 yards and a touchdown. Gardner may have more opportunities in the future in MSU's aerial attack.
Martin is in line to play some fullback with RJ Fitzgerald out due to injury. Martin rushed 10 times for 38 yards while redshirting in 2019. He's played at fullback against Drake and during fall camp, and how he adjusts might be key.
Okada has made a seamless transition from safety to nickelback in MSU's new defense. Depending on who is available, Okada can line up anywhere in the secondary. He led the Bobcats with eight tackles last week and will likely be impactful again.
SAN DIEGO PLAYERS TO WATCH
Randall, a 6-foot-2, 190-pound graduate student, has thrown for 372 yards, one TD and three picks with a 58.8% completion rate. While completing 63% of his passes, he threw for 1,561 yards, 10 touchdowns and 11 interceptions last spring.
11 — Emilio Martinez — RB
Martinez paces San Diego's standout running back group. He has a team-high 122 yards on 33 carries. The 5-10, 200-pound senior totaled a team-high 461 rushing yards in the spring. As a team, the Toreros have rushed for 292 yards on 77 attempts.
MSU head coach Brent Vigen said San Diego had plenty of experience on defense, and Kamaka has played in every game of his Toreros career. He led the team in tackles in 2018 and 2019. The 6-1, 210-pound senior is a two-time all-Pioneer selection.
KEY FACTS
- Isaiah Ifanse became the fourth Bobcat in the last five seasons to rush for 2,000 yards in a career.
- Lance McCutcheon has led MSU in receiving for two straight games. He caught seven passes for 121 yards and a touchdown last week.
- Eight Bobcats were in on tackles for loss in their last game. Amandre Williams led the way with 1.5 tackles for loss, which were sacks.
- Despite outscoring their first two opponents 61-26 and totaling 756 yards to 575, the Bobcats trail in time of possession by an average of four minutes, eight seconds.
- The Bobcats have yet to allow any points in the first and third quarters. They have allowed just three touchdowns in total.
- In MSU quarterback Matthew McKay's first two starts, he has yet to throw an interception or lose a fumble. In total, the Bobcats have turned the ball over once.
- The Bobcats have scored on all five of their trips to the red zone this season.
THE BOTTOM LINE
After a near upset at Wyoming to start the season, Montana State answered with a resounding win over an FCS opponent last week to start its home schedule. The Bobcats appear focused and determined to end their nonconference slate with a winning record.
MSU has limited mistakes and has looked impressive on both sides of the ball. The Bobcats are finding a rhythm on offense and have been stout on defense. There's little reason to believe they won't continue this momentum and begin Big Sky games above .500.
Pool's pick: Montana State 37, San Diego 17