BOZEMAN — The Northern Colorado women's basketball team hit 11 3-pointers on Thursday, but it sometimes felt like many more.
UNC's last one, by Hannah Simental, pulled the Bears within two points of Montana State in the final minute. But MSU hit 5 of 6 free throws down the stretch to hang on for a 63-57 win in the Big Sky opener for both teams at Worthington Arena.
The Bobcats (3-5, 1-0 Big Sky) haven't had the best track record of closing out games when they have the lead this season. But for the second game in a row — dating back to Saturday at Cal Poly — they have managed to win.
"There have been some games that have been really clean, really smooth," MSU head coach Tricia Binford said, "but the last two games have been grittier performances and tougher to find some rhythm. Establishing a rhythm is something to build on for us."
After Simental's 3-pointer brought the score to 58-56, Darian White hit a pair of free throws. Alexis Chapman hit one for UNC (2-4, 0-1) to get back within three, and Katelynn Limardo sank 3 of 4 in the final moments to seal the game. She missed her second attempt on her first trip to the line, but she chased down the offensive rebound and was fouled again. She put away her last two free throws.
"When I saw it go long, I was like, 'I have to get this ball,'" Limardo said. "And then it was just having that confidence to ignore the miss and keep in the moment and make the next two."
Limardo led three Bobcats in double-figure scoring with 15 points. She hit a pair of 3-pointers, grabbed five rebounds and had two assists and two steals.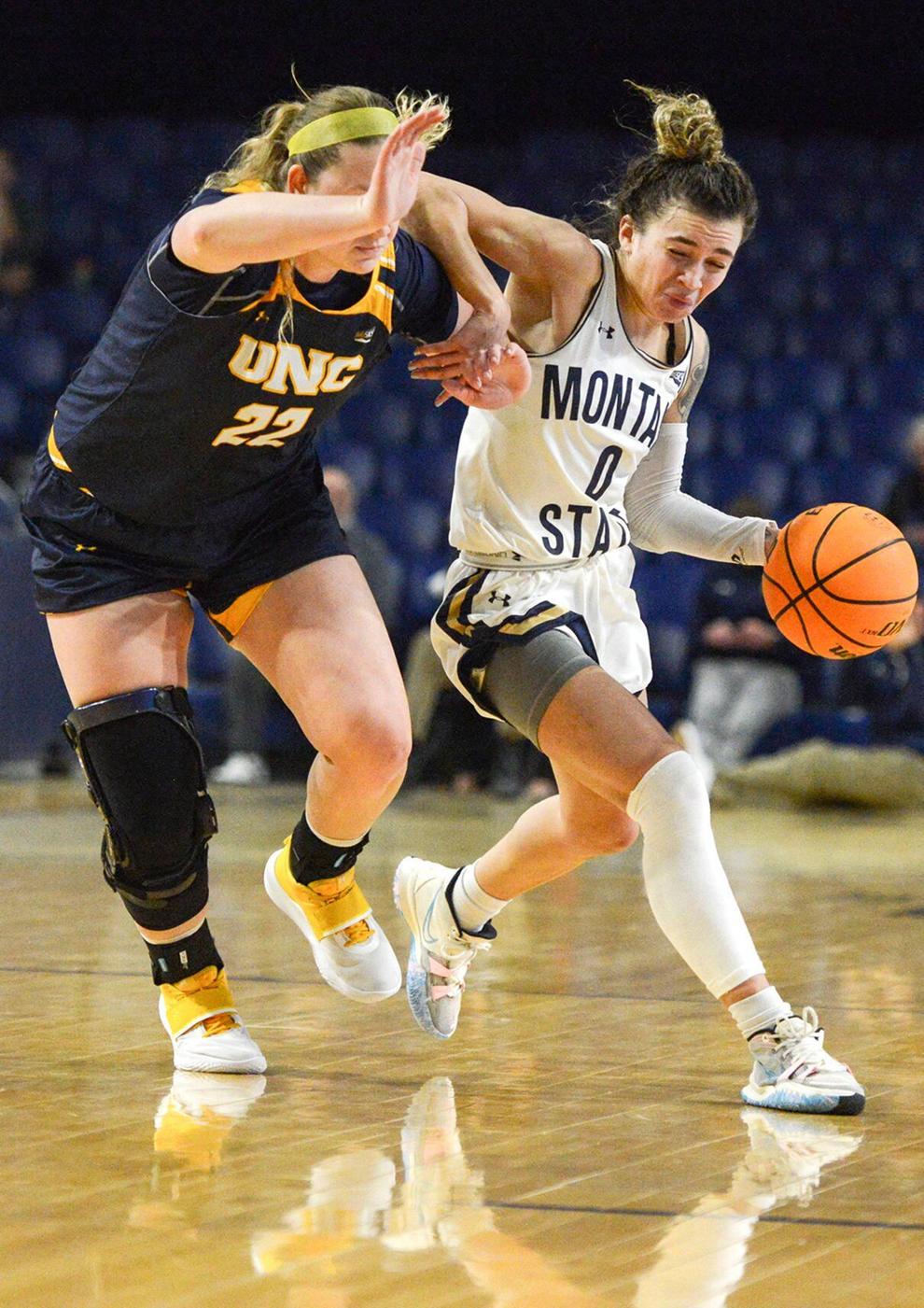 White finished with 10 points, three assists, three rebounds and three steals. And Leia Beattie, who dealt with a groin injury in practice earlier in the week, hit a trio of 3s on her way to 11 points.
"After a tough November month on the road, I think everyone was glad to be back in our home atmosphere," said Beattie, who also had four rebounds, three assists and two steals. "I think it was really good to start conference (play) with a win. I think it's a confidence booster, and we're just hoping to carry that on to Saturday."
The Bobcats will host Sacramento State at 7 p.m. Saturday before returning to nonconference play for most of the rest of the month.
The Bobcats found early success by securing almost every rebound or 50-50 ball. They had worked on getting three stops in a row during practice, and that steadfastness paid off in the early going.
"We got stops, we had our ball pressure that we came into the week with," Binford said. "We started off with a ton of energy defensively."
Montana State's hounding defense faded over the course of the game. The Bears used an intricate series of back-screens to free their shooters on the perimeter.
Simental hit three 3s and finished with 12 points. Sabine Lipe added 16 points and seven rebounds. Allie Downing, who had scored just five points this season entering Thursday, hit six 3-pointers and finished with 18 points.
"You need to adjust to that," Binford said. "Going into the game, obviously, we want to keep the ball out of the paint to start. But when a kid starts getting three or four, you have to be adjusting to that. We were just one-second delayed all night long in that regard. And the communication, we had a lot of breakdowns in that."
The Bobcats were a bit short-handed in the post and on the perimeter, missing guard Madison Jackson and center Lindsey Hein due to injuries.
Jackson sported a brace on her dominant right hand to protect an injury suffered against North Dakota on Nov. 20. Binford wasn't sure how long Jackson would be unavailable, saying only that she'd "definitely" be back this season.
Hein wore a boot on her left foot and walked with the assistance of crutches. Binford described her ailment only as a foot injury and didn't have a timetable for her return.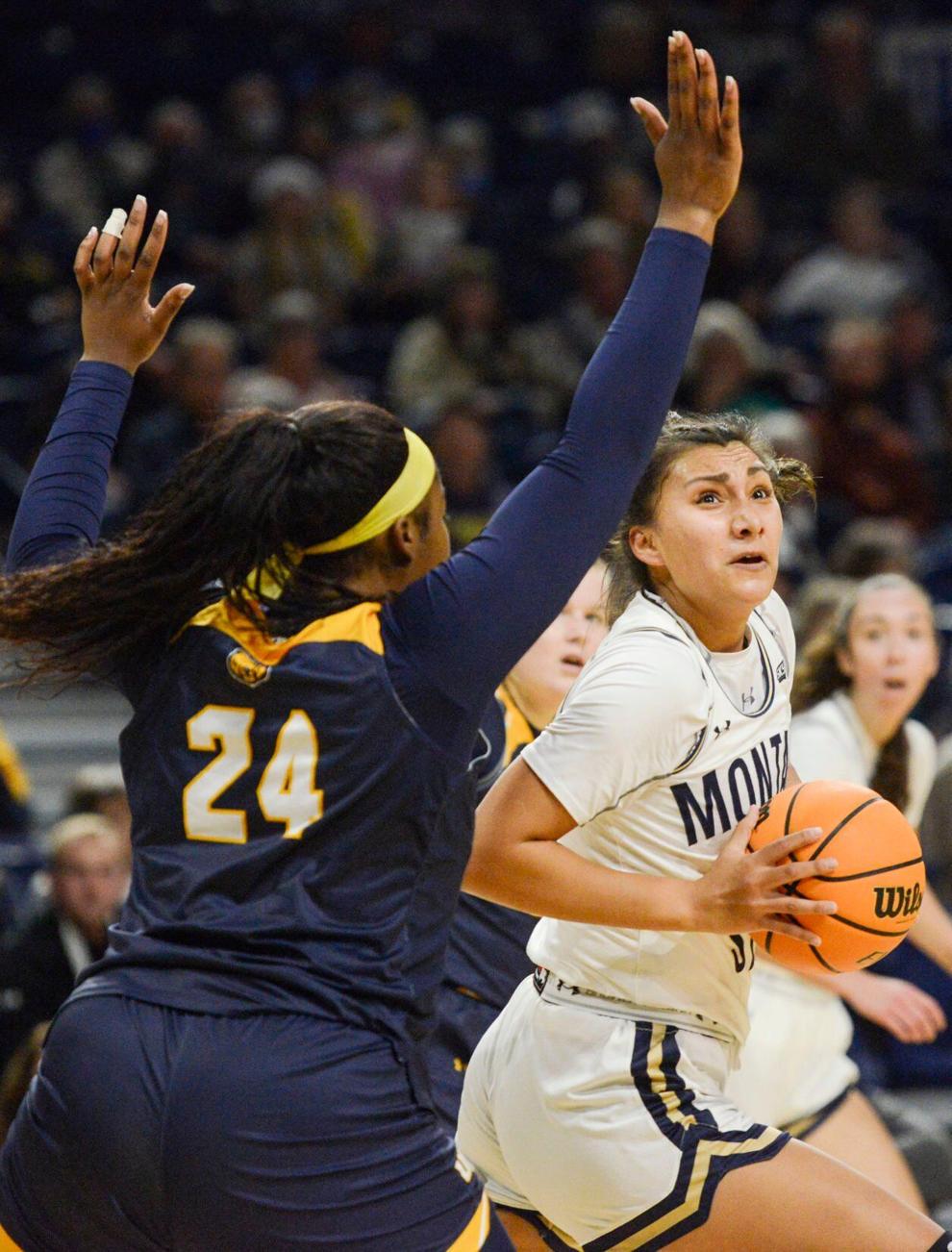 Kola Bad Bear and Lexi Deden earned the majority of the minutes in the post, scoring eight and seven points, respectively. Bad Bear had nine rebounds, and Deden had seven. Taylor Janssen, off the bench, recorded seven points and two boards.
MSU looked to be well in control after the first quarter, leading 16-8. That advantage only improved in the second with a 7-0 run at the start thanks to baskets by Limardo, White and Beattie.
Northern Colorado pieced together a 10-0 run of its own, though, to get back within five. Binford expected the Bears to come out in a press after made shots, and that pressure helped keep MSU out of sorts for more than five minutes. Gabby Mocchi hit a pair of free throws and Limardo hit a 3-pointer to push MSU's lead to seven points, but the Bears trimmed the advantage down to 28-26 by the break.
Montana State won the third quarter 16-15 to stay ahead 44-41 going to the fourth.
"I think we came together toward the end and really played as a unit and played off of each other," Beattie said. "That helped us down the stretch to stay composed. Even if they scored a layup, we were able to come down and make something happen on offense."