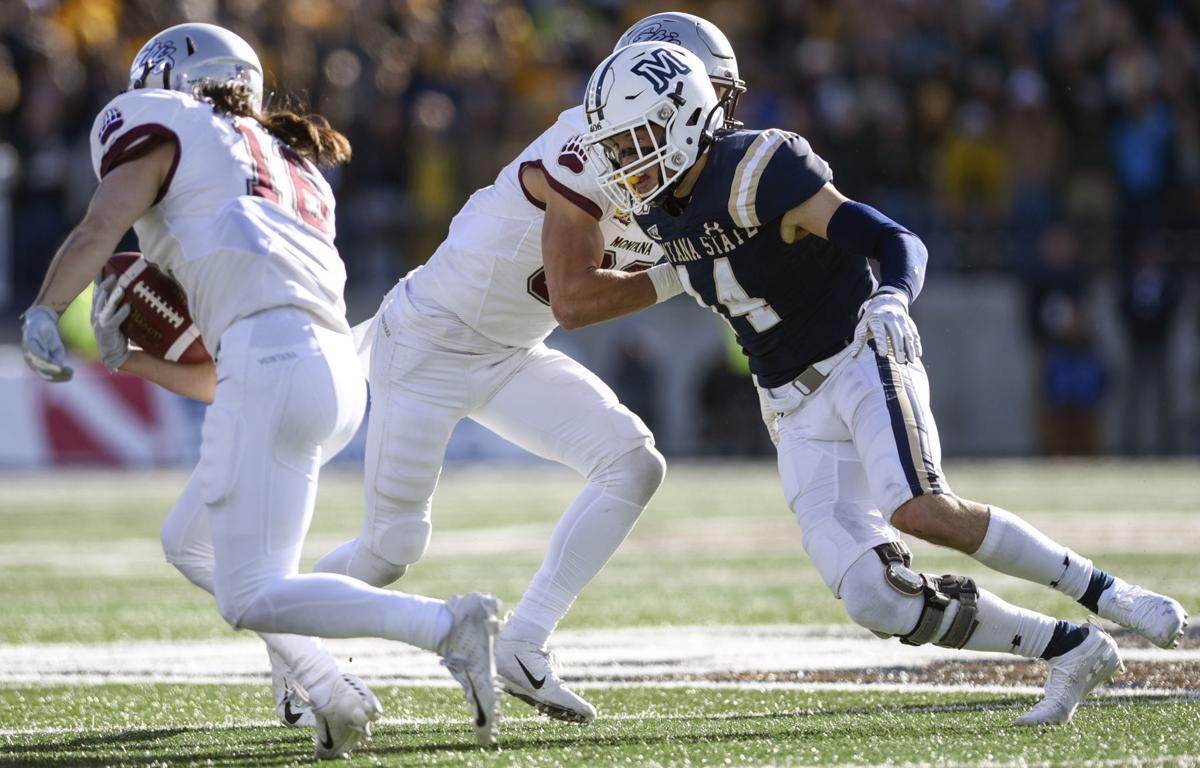 BOZEMAN — He knows what he's about to say sounds hard to believe. But Kane Ioane felt he was being honest.
Montana State graduated a trio of standout safeties, one of them an all-American. Ioane, MSU's defensive coordinator and safeties coach, has witnessed his position group for the 2020 team train in hopes of rising to the same level of previous production.
That exhibited desire is why Ioane believes MSU's next starting safeties have a chance to be even better this year.
"The reason I say that is because I feel like they've got a great grasp and understanding of what it is to be great now," he said. "They saw this group of guys before them, the seniors that we lost in the room. They were really good football players and established a new standard."
The Bobcats rely on their safeties to serve as versatile playmakers in the secondary. Brayden Konkol was among the team's leading tacklers the past few years at one safety spot. Jahque Alleyne consistently forced turnovers at the other. JoJo Henderson provided depth, and all three were willing to contribute on special teams.
MSU hopes to retain a spot among the top teams in the FCS by remaining stout on defense. Yet at that pivotal safety position, the Bobcats don't have a clear answer yet.
Because of the coronavirus pandemic, spring practices were canceled, leaving even less time for new starters to claim their places at the top of the depth chart.
"We're going to have a lot of new faces in the back end next year," MSU linebackers coach and assistant head coach Bobby Daly said. "Spring ball would've been nice to see what some of those guys can do. But as soon as they give us the green light, we're going to go full steam ahead and see what we have back there and make sure that we're putting the best guys on the field."
Konkol, officially listed as a free safety, contributed heavily in stopping the run. He was fourth on the team last season — after leading the Bobcats in tackles in 2018 — with 65 tackles. He also tied an MSU lead with three interceptions to go with 12 passes defended in an all-American senior season.
Alleyne, a rover, added 32 tackles and tallied three tackles for loss, an interception and two forced fumbles in 2019. He paced the Bobcats with six picks in his two seasons at MSU after transferring from Virginia Tech. Ioane called him a "ball-hawk type safety who did a lot of great things for us."
Ioane added that Henderson was "the most underrated among all of them." He chipped in 50 tackles, two interceptions and seven passes defended last year.
Safeties in MSU's system see the entire opposing offensive formation, so they are often in the best position to communicate any changes to the rest of the defense. In 2020, the Bobcats will be without the three players who were most experienced with those responsibilities.
"We're going to miss those guys, there's no question about it," Ioane said. "But you feel good about how they left the room and you feel good about the new standard that is going to be set. You've already seen them as far as the winter workouts and some of the things that they've been doing just on their own. You can tell that they've really bought into taking this thing to another level."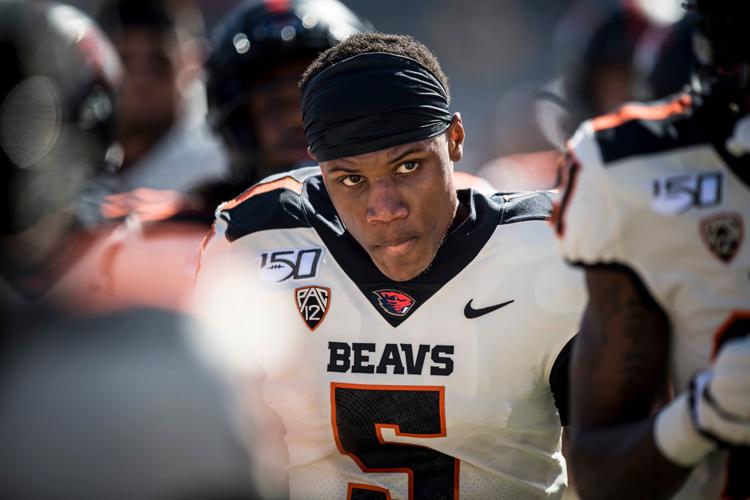 Ioane told the Chronicle that Ty Okada, an upcoming junior, would be moved to full-time safety after playing most of last season at nickelback. As a sophomore, he missed the first eight games due to injury but then played the following seven, including a couple starts in the FCS playoffs.
Ioane said he's confident in Okada's coverage abilities and that he could slide into a nickel spot at any point. So MSU's defensive coordinator wants to see how other unproven players can handle that position as Okada did previously.
As illustrated last year when they moved sack leader Bryce Sterk from buck to defensive end, the Bobcats are unafraid to shift players around.
"It doesn't matter what position you're slated to start at at any given point," Ioane said. "If you can show us that you're capable of making plays, it's my job and our job as coaches to put the right pieces in the right spot."
Alleyne is just one example of how former FBS players can thrive with the Bobcats. So MSU addressed safety needs by adding a couple transfers.
This winter, they signed Jeffrey Manning Jr. from Oregon State. The upcoming junior was OSU's primary nickelback as a redshirt freshman and recorded 35 tackles, one for loss, and a pass breakup in 12 games and two starts. His playing time declined as a sophomore before his departure.
Ioane said Manning has been "awesome" since he joined the team. His work ethic during winter workouts helped him acclimate to the program.
Ioane said Manning has already "established himself as a big part of this unit."
"When you come in, put your head down and go to work," Ioane remembers telling Manning during his recruiting process. "And you just show everyone within our defensive room and our team that you're here to work and help this team and help this program get to where it wants to get to to help establish that new standard as a whole entire defense."
The Bobcats also added Arizona grad transfer Chacho Ulloa, a safety who could bolster MSU's special teams. He played in 11 games as a freshman, but his involvement decreased from there. He has one year of eligibility left.
The Bobcats have other defensive backs they could turn to, some underclassmen. Bobcats head coach Jeff Choate felt Ulloa will add a steady presence to the position group that it needs.
"I think we've got some talent at safety," Choate said. "They're unproven."
Be the first to know
Get local news delivered to your inbox!