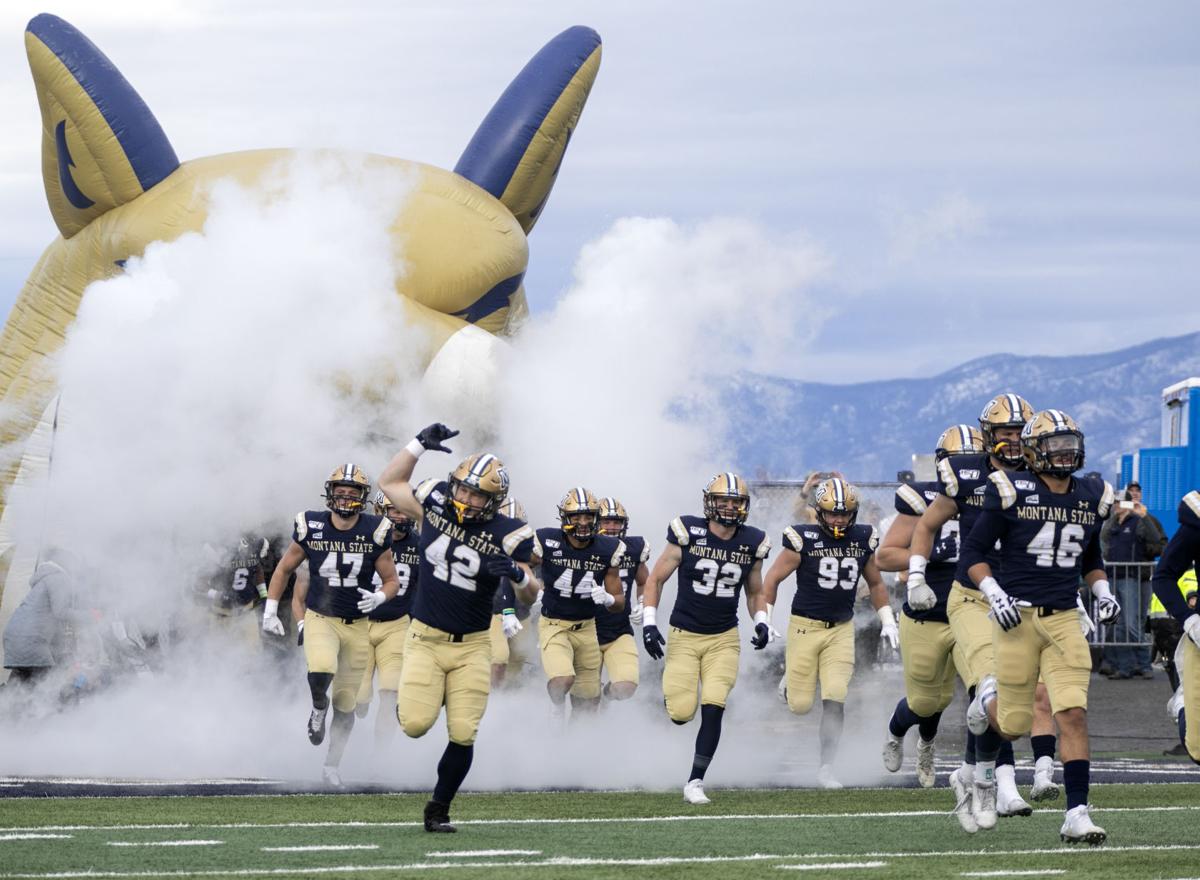 BOZEMAN — Montana State athletic director Leon Costello was giving a tour of the soon-to-be-completed Bobcat Athletic Complex to some donors and Quarterback Club members on April 24, about an hour before the Sonny Holland Classic kicked off.
Everyone on the tour was masked up, but this day felt different to Costello than most during the coronavirus pandemic. When he walked out of the BAC, he not only heard the music blasting through the Bobcat Stadium speakers, he felt an energy that can only be created by a large crowd of people.
Only 2,500 fans were allowed into the Sonny Holland (MSU's annual spring football scrimmage), and all of them had to be masked and distanced. Still, it was a meaningful occasion — the first MSU sporting event with spectators in more than a year.
"For the first time in a long time, it finally felt like, 'Oh my gosh, we're getting close,'" Costello told 406mtsports.com earlier this month. "That was the first taste of kind of getting back to hopefully what it's going to be like."
Increased immunization over the last few months has sped up the return to pre-COVID times, a development that has especially pleased Costello and his MSU athletic department colleagues. The Bobcats not only plan to play a full sports schedule this coming season; they will open their stadiums to full capacity, a fact that brought a smile to Costello's face when he mentioned it.
COVID concerns have not disappeared, but Costello and his coworkers have regained some hope as they've taken stock of the pandemic protocols, or lack thereof, entering the 2021-22 sports season.
"For the first time in a long time, we actually feel like we're back to normal," Costello said. "All those certain things and protocols that we had to do we don't have to do right now, so it feels good. It feels like all the things we went through were worth it."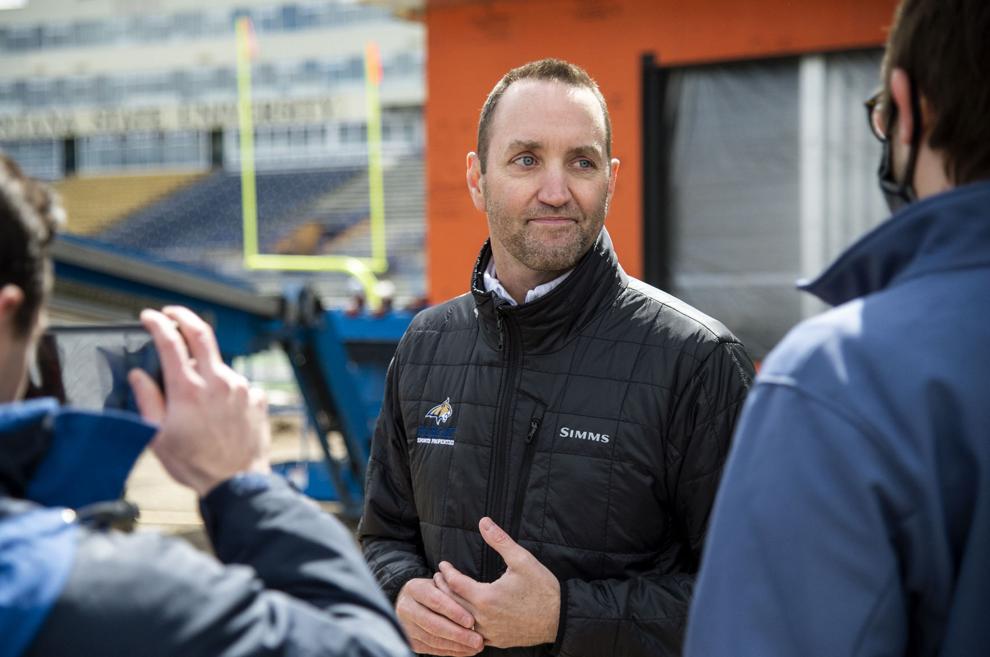 The differences a year makes
MSU competed in one sporting event last fall: a men's and women's cross country meet in Idaho on Oct. 29. The Big Sky Conference cross country championship was held in February. MSU's volleyball team played from January through March. The football team had the option of playing a spring schedule but chose to cancel the season altogether.
Costello admitted it was difficult to watch other teams, including rival Montana, play at least a couple football games during the 2020-21 school year, but he doesn't regret the decision. Brent Vigen succeeded Jeff Choate as the team's head coach in frigid February. Any benefit of playing a few games (exhibitions, really) could easily be negated by wear and tear.
"There was not enough time to get our student-athletes prepared to be ready for competition in March here in Bozeman, Montana, and the one thing I will not do is jeopardize the health and well being of our student-athletes," Costello said. "That really made the decision pretty easy."
The MSU sports that did compete — volleyball, cross country, men's and women's basketball, women's golf, men's and women's tennis and men's and women's track and field — last season had home competitions without fans in an effort to minimize the spread of COVID. Everyone at MSU wore masks at almost all times. Social distancing was enforced. 
Some of those restrictions began to loosen as vaccines became available toward the end of winter and beginning of spring. Rising vaccinations led to lower COVID case rates, which made Costello and others at MSU feel comfortable enough to hold events like the Sonny Holland Classic with lighter limitations than the ones in place the previous year.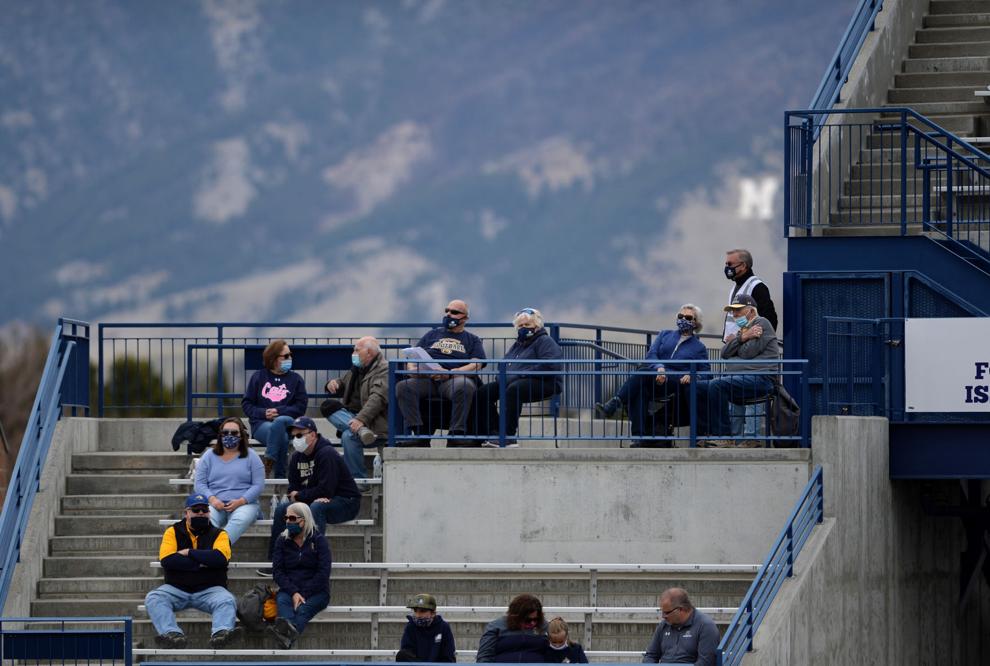 Guidance from the Gallatin City-County Health Department informed MSU's decisions about spectators, masks and other COVID protocols. Like most health departments across the country, Gallatin's has halted many of its mask and distancing recommendations. Indoor spaces in Bozeman have been filled with people for months, and masks are sparse (that might change in light of the Centers for Disease Control and Prevention's new recommendations for more mask usage).
MSU is no different. People roam campus in groups with bare faces. In the athletic department, employees have met with staff members and athletes in person like they did in 2019.
The pre-pandemic operations make MSU athletic officials especially happy from a financial perspective. The lack of ticket sales and sponsorships plus added costs put the athletic department in a $3 million deficit last year, according to the Bozeman Daily Chronicle. Climbing out of that hole will take time, but Costello is optimistic based on donations, burgeoning sponsorships and full capacity plans at sporting events this coming season.
"If our ticket sales right now are any indication for football, we're going to have an outstanding year," Costello said. "I think I can speak for everybody, everybody's ready to come back to Bobcat Stadium, to Shroyer Gym, to Brick Breeden Fieldhouse to watch our student-athletes play, compete. I think we all missed it. I think we're really going to find out how much we missed it when we kick off in the fall and have our sports in competition. I'm excited to see everybody in the stands."
Pandemic isn't over
All of Costello's optimism is cautious.
"You're always in the back of your mind thinking about, 'What happens if one of these variants takes off in our community or across the country?'" Costello said. "What I don't ever want to do anymore is take things for granted, because we have seen how quickly things can be taken away from us."
The Delta variant accounts for more than 80% of COVID cases in the United States, according to the New York Times, leading to upticks in cases, hospitalizations and death across the country and Montana in recent weeks. Vaccines have proven effective, but less than half of Americans and Montanans have been fully vaccinated. That rate is closer to 60% for adults, both nationally and statewide, and 55% of Gallatin County residents are fully immunized.
MSU hasn't specified how many players, coaches or other athletic department members have been vaccinated. The school is not requiring vaccinations, based on Montana University System guidance, Costello said. He didn't say if the department is recommending vaccines to its athletes or not.
"We're going to leave that up to our student-athletes and what they want to do, and we'll kind of go from there," Costello said. "We need to educate our student-athletes and just let them know, 'Hey, these are the protocols that the NCAA is going to put in place if you're vaccinated or not.'"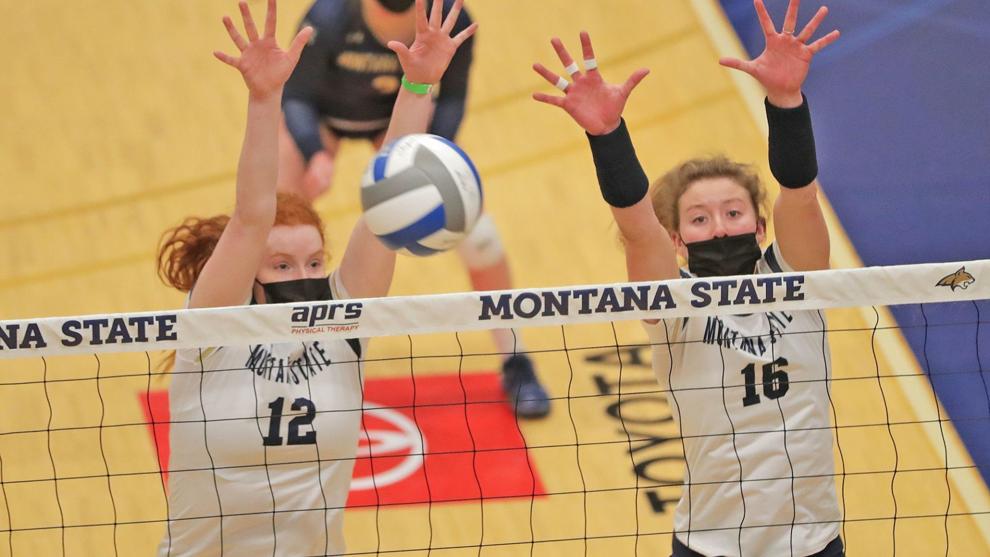 The Big Sky hasn't laid out specific COVID guidelines yet, nor is it mandating vaccines for anyone except referees, but it is incentivizing high vaccination rates.
At the Big Sky Football Kickoff on Monday, conference commissioner Tom Wistrcill said teams will forfeit if they have COVID outbreaks and aren't able to play scheduled games. The Big Sky's vaccination goal is at least 80% per team, Wistrcill said, making it clear that teams below that rate will face a forfeit threat that highly immunized teams will not.
"We need to increase our vaccination rates," Wistrcill said. "If I'm in a locker room, I want to play football. I want to encourage my teammates to get vaccinated so that we can play. It's too late if we enter October and we're below that (80%) number and we have a breakout. 'Oh yeah, we should have gotten vaccinated.' Well, now's the time where we need to address that, as we enter August here, so hopefully we can protect the season."
"If you are vaccinated, it will be smoother throughout the year," Costello said. "It's up to the doctors and the trainers how and when they do their tests."
It's hard to know how the 2021-22 season will be affected by COVID at this stage. The vaccine-fueled return to relative normalcy has provided hope that masks, cancellations and spectator-less stadiums will be rare or non-existent. That is hardly guaranteed, however, and variants might cause problems even for the fully immunized.
MSU athletics are in a bit of limbo; not quite back to pre-pandemic ways, but in a much better place than a year ago.
"Don't get me wrong, I never want to go through what we went through ever again. However, if we're going to make the most of it, the best thing we can do is learn from it and set ourselves up to be able to operate in a much better fashion moving forward," Costello said. "If we don't learn from what we just went through, then shame on us."