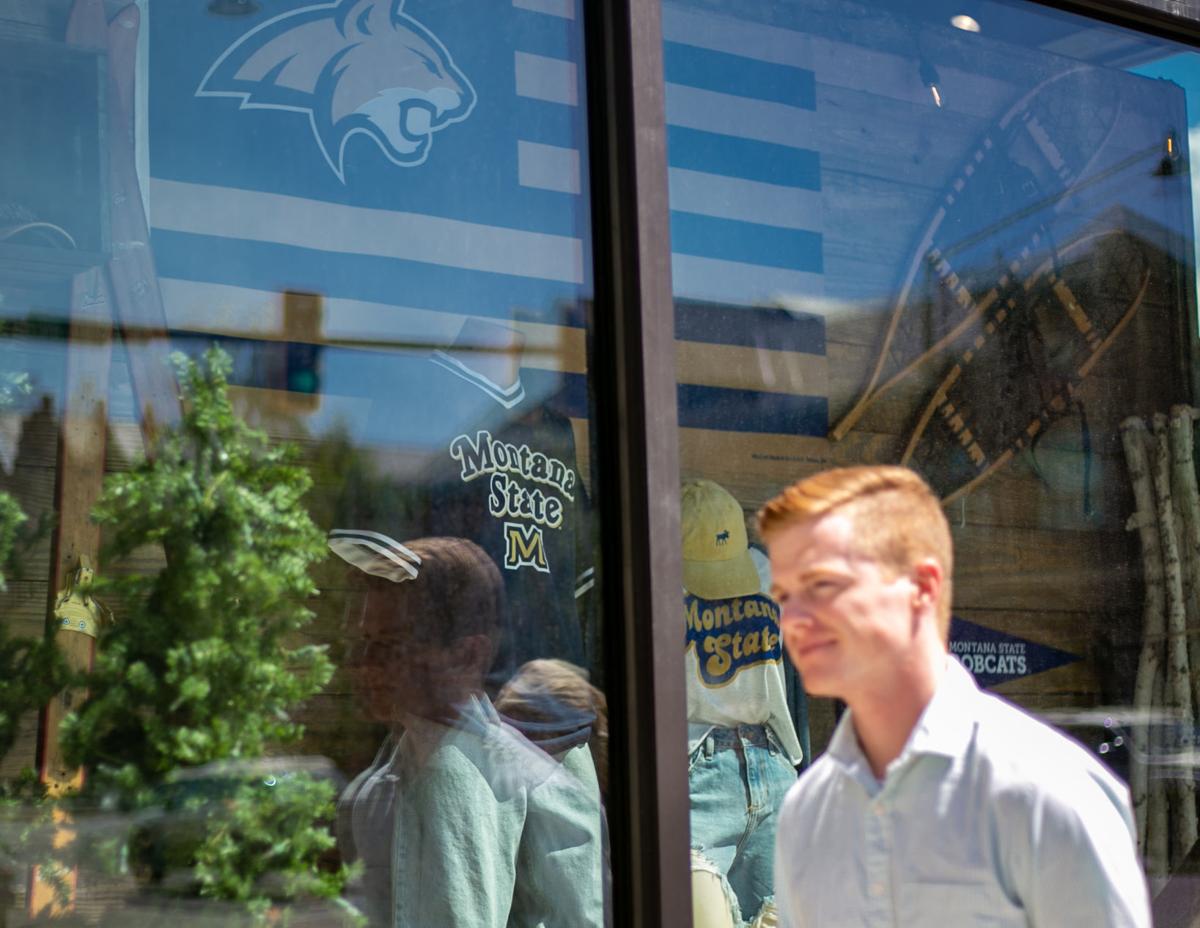 BOZEMAN — Business owners and managers often feel the environment around Bozeman shifts on Friday afternoons in the fall. Hotel guests check in. Travelers visit local bars and restaurants. Regulars return to their favorite spots as the weekend approaches.
When Montana State hosts football games at Bobcat Stadium, the result is a definite bump in business across the city.
But as the coronavirus pandemic threatens the upcoming football season, the boost that can usually be counted on is in peril.
"It will be quite a substantial hit to not have home football games," said Arkinda Mickelson, a manager at Club Tavern and Grill on North Seventh.
As businesses work their way back from statewide restrictions, losing an MSU football season would compound their losses. Last year, the Bobcats averaged 17,406 fans at eight home games. This year, they're scheduled to host six games. While a non-conference game at the University of Utah has been canceled, MSU hasn't yet made any changes to its home schedule.
While the school is considering plans to allow fewer fans at games or adjust the season entirely, none have been announced. MSU and the Big Sky Conference have targeted late July for decisions on fall sports. If changes are made, the fallout would trickle down to businesses.
Rocking R Bar owner Mike Hope said Bobcat home games lead to a 30% increase in business on those Fridays, Saturdays and Sundays. Stuart Doggett, Montana Lodging and Hospitality Association executive director, described a potential lack of football season as "economically harmful."
"College sporting events have a positive impact on hotels, bars and restaurants who benefit from the influx of these people attending local events and spending money," Doggett wrote in an email. "Forgoing college football in 2020 would be another blow to the lodging/hospitality industry in addition to what has been the most difficult time in our history."
Each spring, Mickelson said, rooms for the fall fill up based on Montana State's schedule. Home game weekends usually correlate to sold-out hotels. The GranTree calls the block of rooms it saves "football regulars." The same people who buy season tickets each year and are part of MSU's booster clubs frequently stay at the hotel.
Full hotels often means full restaurants and bars.
"There's a lot of outside dollars that come in," Hope said. "There's no doubt about that."
In phase two of Montana's reopening plan, bars and restaurants are only allowed to operate at 75% capacity. Since reopening, Montana Ale Works has been around 65% of its normal business, corporate chef and managing partner Roth Jordan said. His goal temporarily is to mitigate how much the restaurant is losing.
He added an economic recovery is directly correlated to a decrease in coronavirus case numbers. Ale Works is "definitely going to feel it" if home games are canceled, Jordan said.
"Those home games, they help us get through the rest of the fall," Jordan said. "I hope to keep doing 65% of my business this fall. But in this day and age, who knows."
On weekends the GranTree is fully booked, the hotel schedules more staffing, like housekeepers, to accommodate the extra people.
But due to the uncertainty of the situation, Mickelson said most reservations made specifically for football games have been canceled. Less visitors coming to Bozeman would mean less of a buzz on those weekends and less of a bump to the economy.
"I think it's a tragedy for the community because it's the sense of community that brings us together," Hope said.
MSU athletic director Leon Costello said limited fans at games "would hurt." Though fewer people from elsewhere would visit, local establishments welcomed the possibility.
Mickelson said the Club Tavern would make extra space for people to watch the Bobcats while maintaining appropriate distances. Hope said that would at least give people something to look forward to and they could watch at his bar. Jordan mentioned the psychological and emotional lift football could provide.
All three agreed the health of everyone involved should be prioritized. If football can be played safely, they long for the day blue-and-gold Bobcat flags return to flying from lampposts on Main Street.
"I have no idea," Mickelson said. "We're all like, 'What's going to happen if there's no football?'"
Be the first to know
Get local news delivered to your inbox!